This summer we planted a big pot of radish seeds. I've never done this before and oddly enough radishes have been one of the things the Peanut actually requests from the produce aisle.
I read that they are one of the easiest things to grow and an ideal veggie for children's gardens because it only takes 25 days from sowing the seeds to crunching away on these red beauties. We decided to give it a go.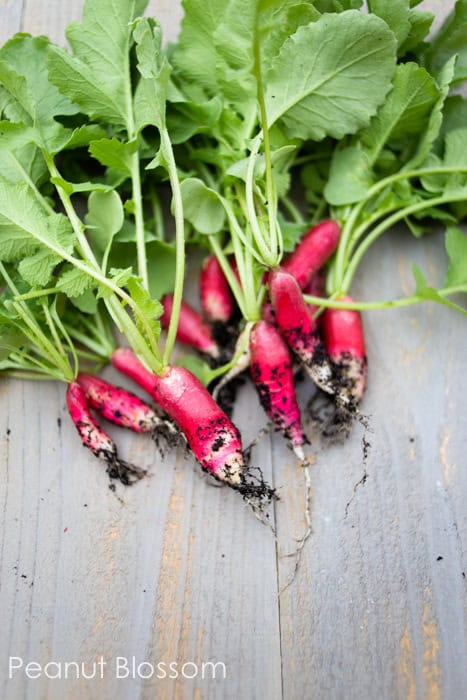 I didn't even realize that radishes come in two different shapes--the traditional round ones and these crazy oblong ones. I thought maybe I had done something wrong and had to look it up after we plucked them from the dirt. Go figure.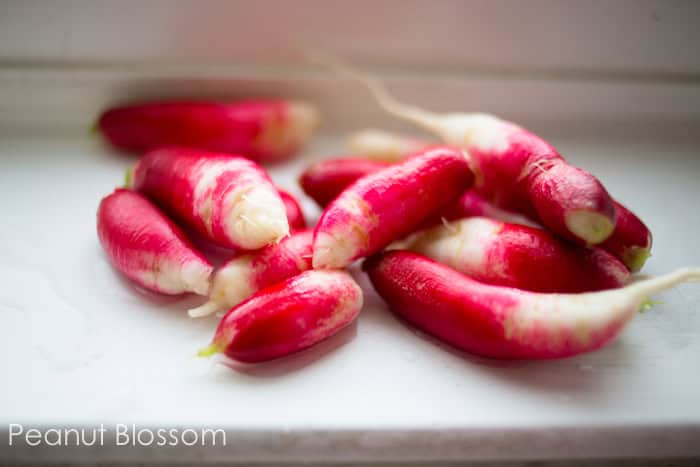 But the real question has been what to do with them now that we have them! Turns out the home grown ones are much spicier than anything I've tried before. The Peanut prefers the radishes cut into "chips." I served them up on a platter with some other veggies from the farmer's market and a little bowl of homemade ranch dressing: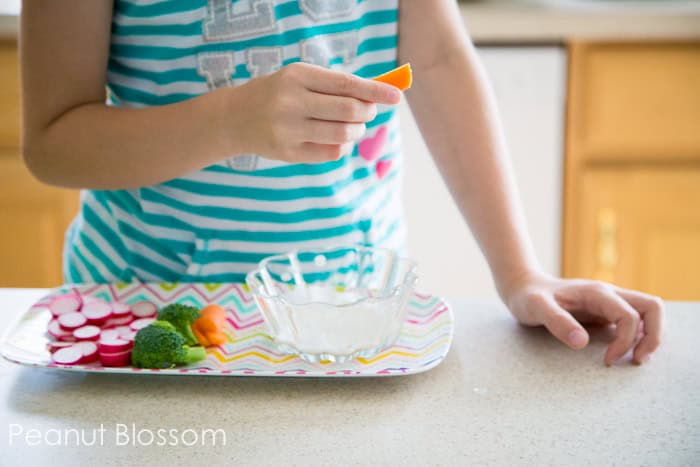 Have you ever tried making your own ranch? It usually involves fresh herbs and I never seem to have the right mix on hand. Then I discovered this recipe from Skip to My Lou. I LOVE that it only requires dried herbs that are always ready in my pantry. It does involve buttermilk but it is absolutely worth it.
I had to slow the Peanut down on the ranch because she kept squealing: "This is SO much better than the bottle kind!" I was worried she'd just pick the bowl up and start drinking it!
So are you growing any edibles in your garden this year? What's worked for you so far? I'd love to know!