I love to bake during the holiday season. I menu plan our holiday gatherings all around what I could possibly serve for dessert. But the busier these weeks get, the less time I find I have for doing the from-scratch complicated things that strike my fancy.
Pre-kids, I used to make this amazing grasshopper pie for Christmas. It involves many steps and stages of chilling in the fridge. What mom has time for that with little kids?? Not me, not right now. I'd much rather be spending my time with the kids themselves watching Christmas movies together.
This year, I thought it would be fun to revisit my old favorite dessert and find a way to improve upon it. I wanted it to be:
Easy to make with very few ingredients.
Able to be made ahead of time to relieve the pressure of the last-minute crazy on Christmas Eve.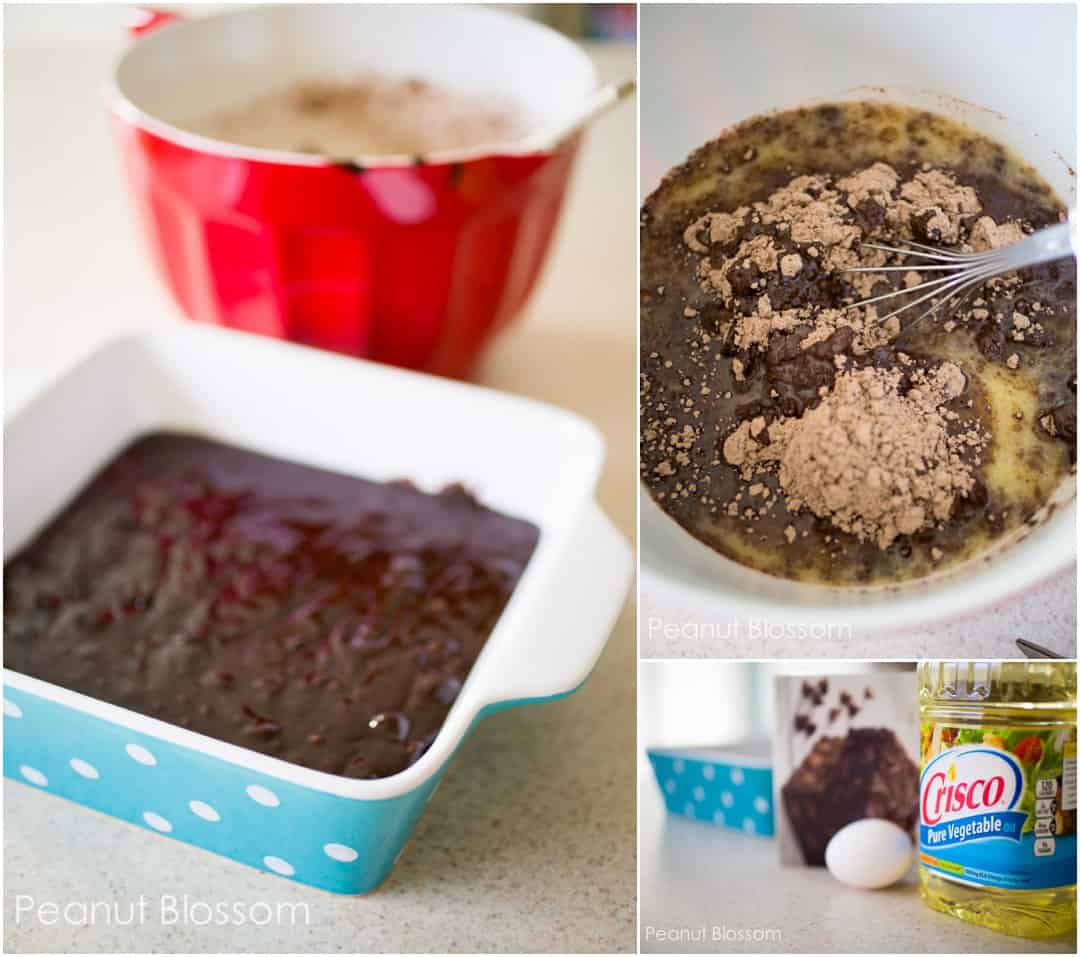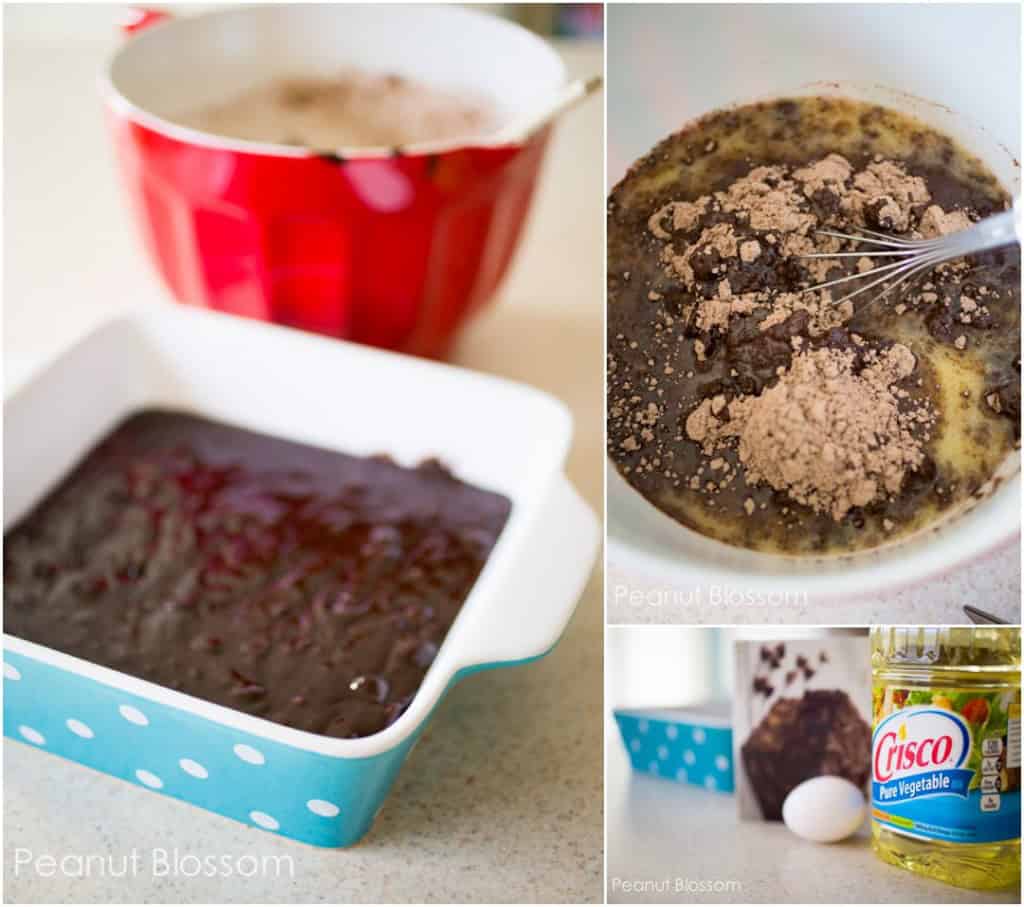 To replace my favorite fudgy crust and the topping of my old pie, I decided to swap with a simple boxed brownie mix!
1 egg, ¼ cup of water, ½ cup of Crisco® Pure Vegetable Oil, and the mix gets easily whisked together and popped into the oven.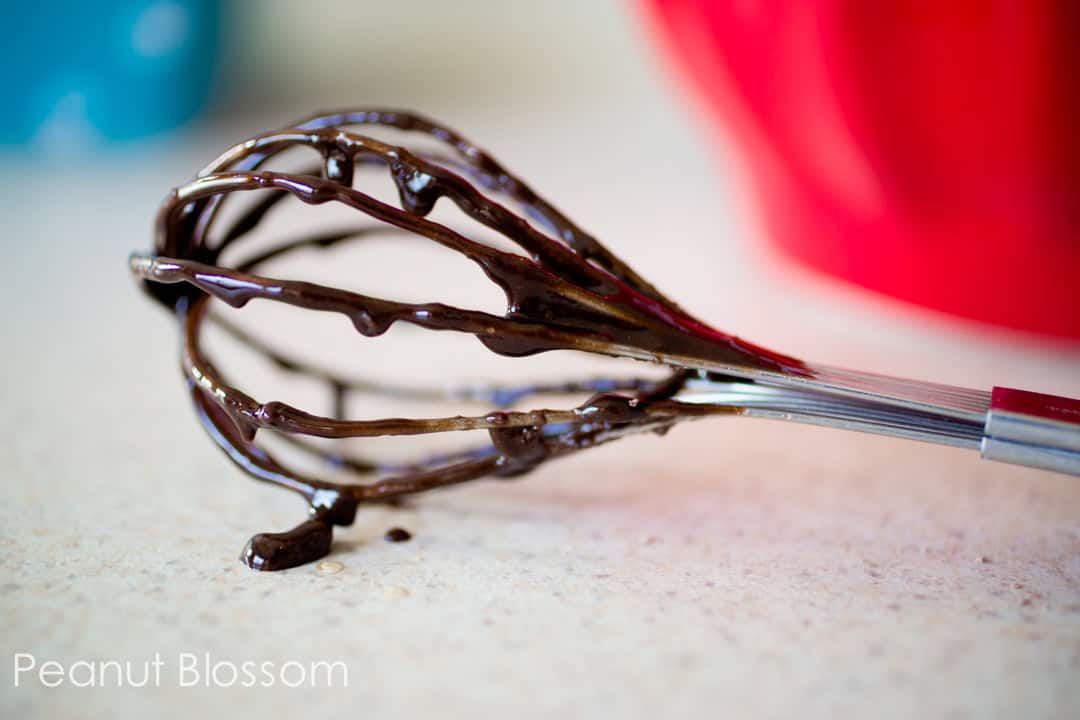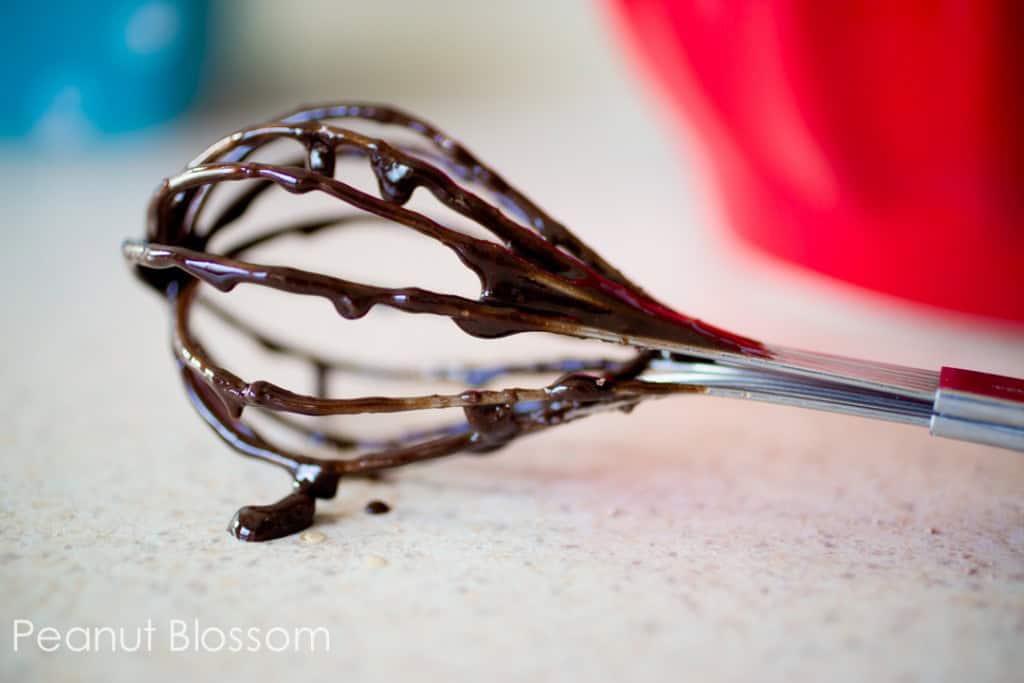 I baked the brownies just long enough to be cooked but pulled them out while they were still slightly soft. I set them aside to cool but discovered they were easiest to work with while still slightly warm and fresh.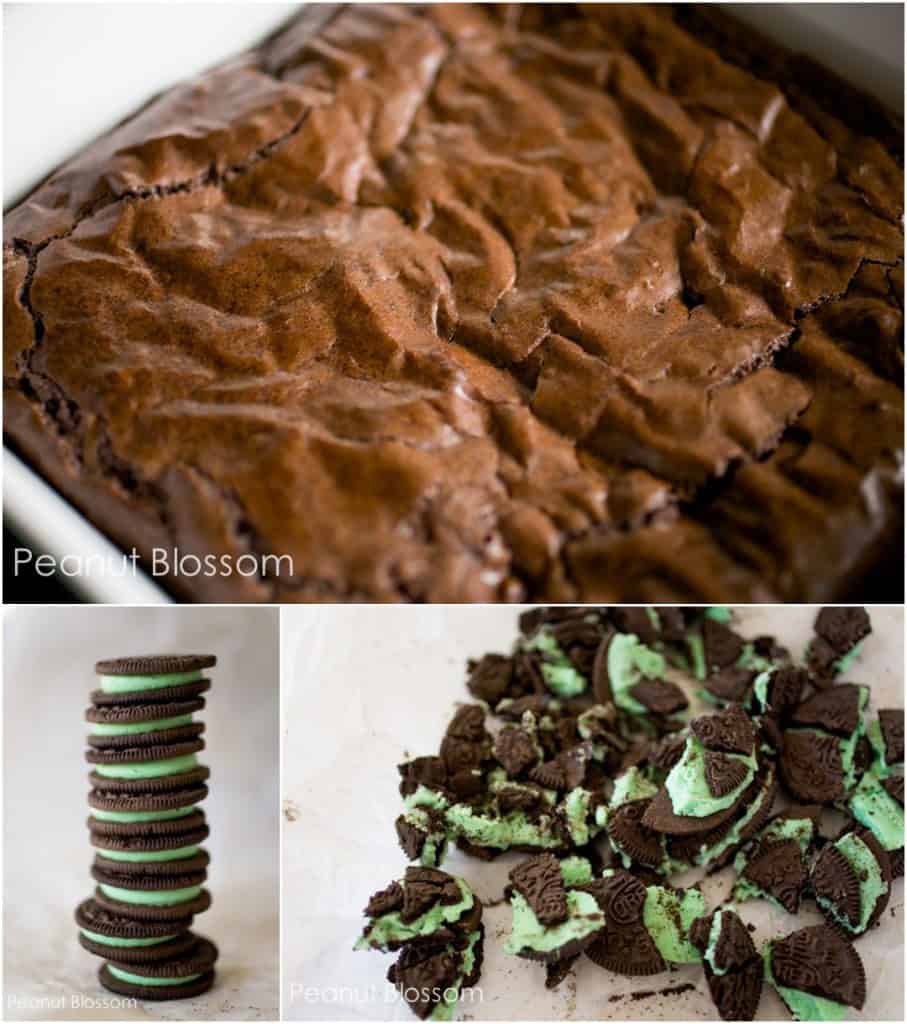 While the brownies were cooling, I crushed up some mint chocolate cookies for the minty grasshopper influence I was looking for.
I whisked together 1 ½ cups heavy whipping cream with 2 tbsp of sugar to make homemade whipped cream which is thicker and sturdier than the canned variety. It's the one step I'd really suggest not skipping if you want to make these ahead of time.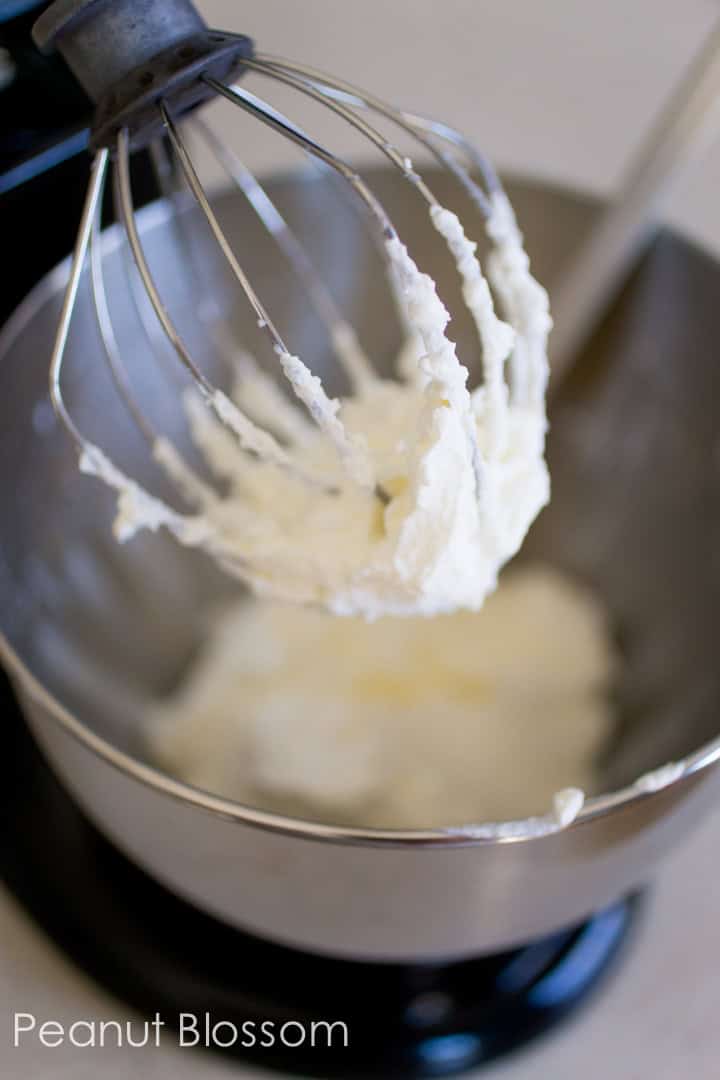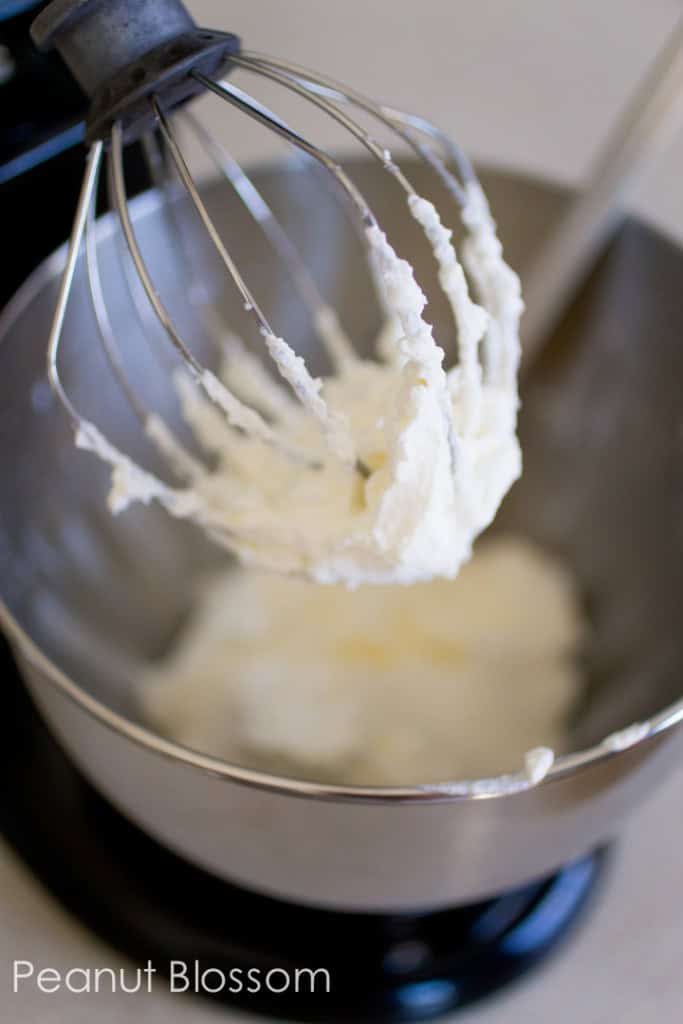 I gently folded the crushed cookies into the whipped cream and then assembled the parfaits.
I dropped chunks of brownie into these small mason jars. Since they were still soft, I was able to smoosh them into nice solid layers inside the cup. I alternated 2 layers of brownie with 2 layers of the cookies and cream mixture and then topped with a drizzle of chocolate sauce.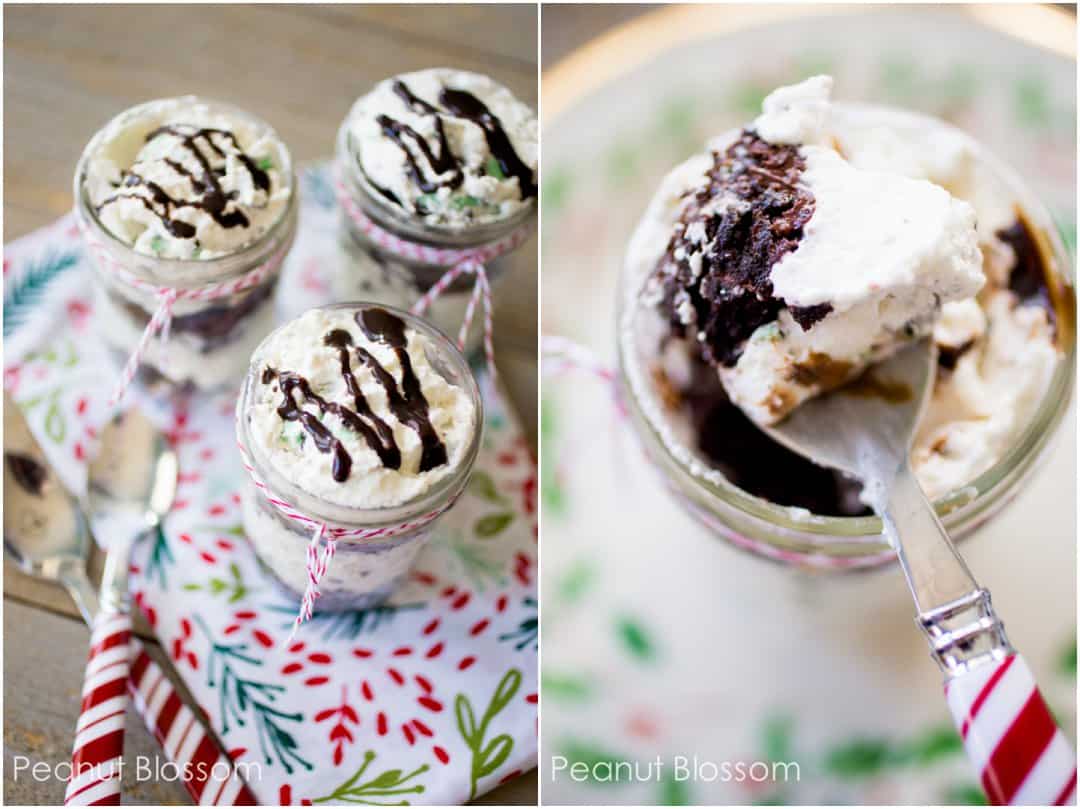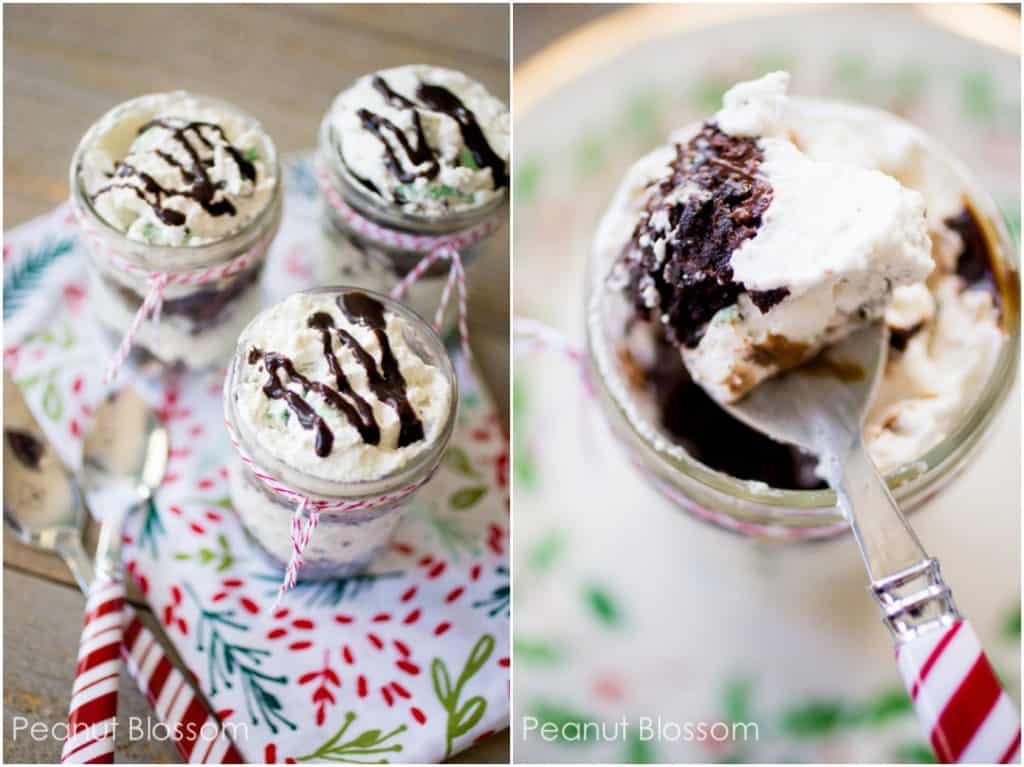 The beauty of making individual portions in the mason jars is that these could easily be assembled ahead of time and then pop the top on the jar and store them in the fridge wherever you have room. SO much easier than trying to fit a giant cake plate or pie plate in your already crowded refrigerator during the holiday!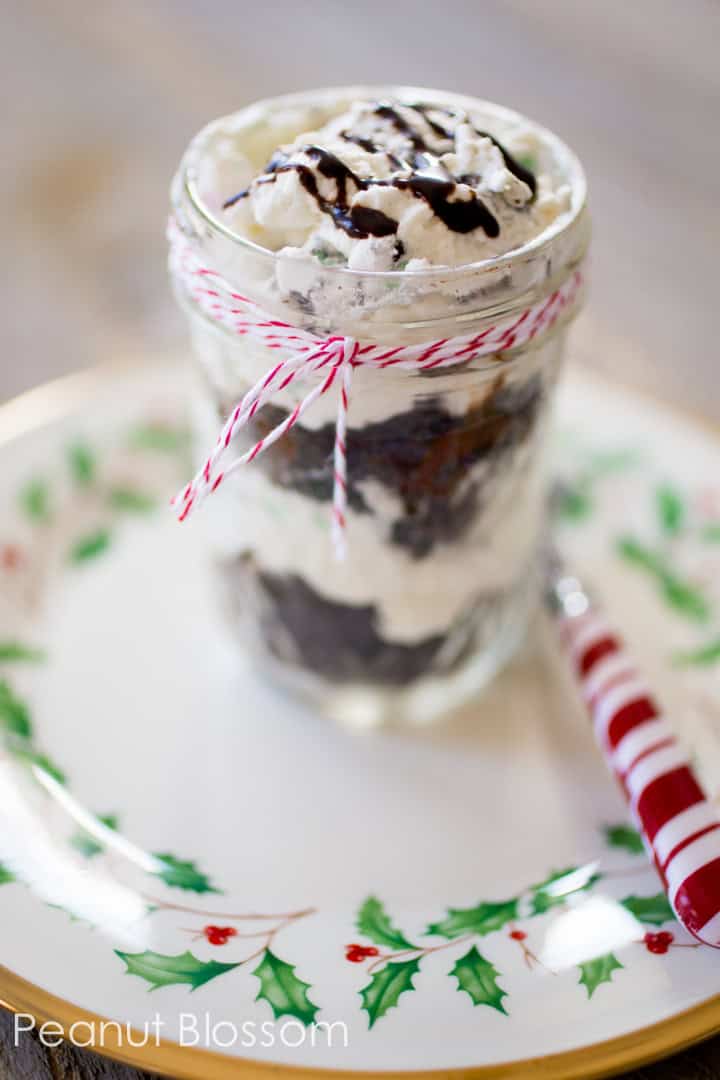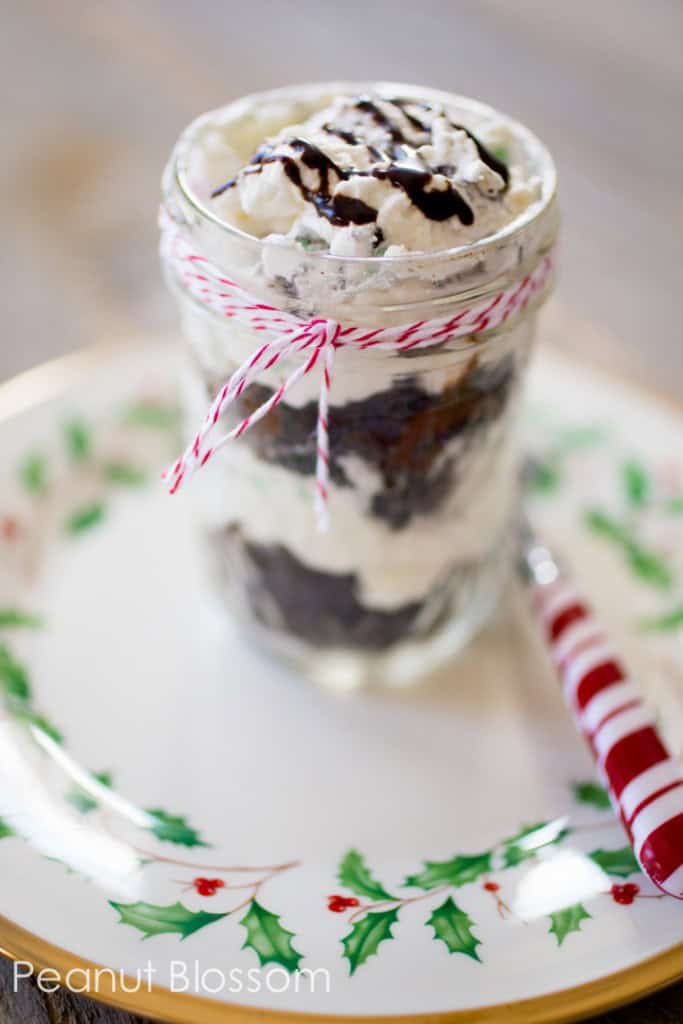 I was able to grab everything I needed all in one trip at Publix which definitely made for extra time-saving. Are you looking for more holiday baking ideas? You can find tons of recipes and some coupons to help save some money from your holiday budget over at the Dessert Debate site here.
Then be sure to visit www.crisco.com for more information, tips, and recipes. Like them on Facebook here or follow them on Pinterest here.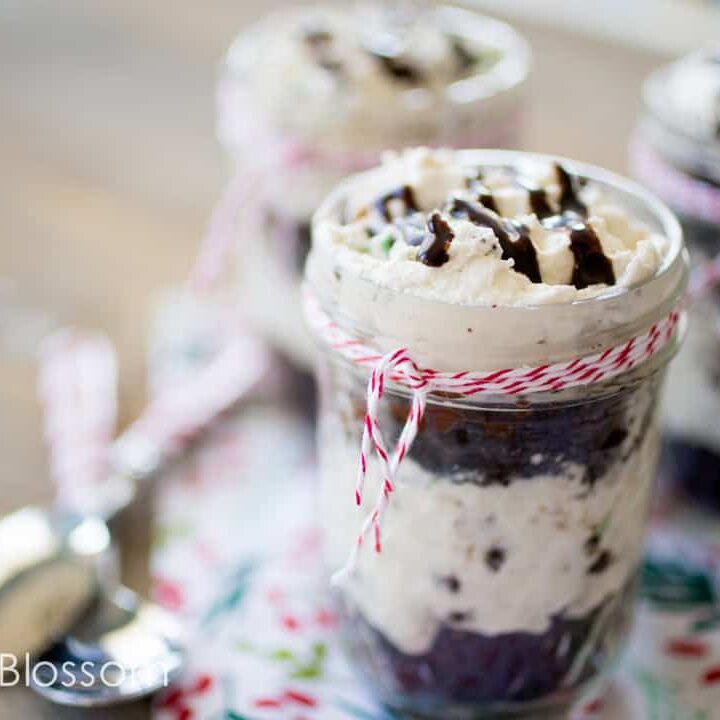 3 Ingredient Grasshopper Fudge Parfaits
Easy make-ahead grasshopper fudge parfaits are the perfect holiday dessert. This no-bake dessert is perfect for baking with kids.
Ingredients
1 boxed mix of brownies, baked and cooled
1 batch of homemade whipped cream
1 dozen mint chocolate cookies, crushed
Instructions
Break the brownies into pieces and smoosh into mason jars to form a solid layer at the bottom.
Gently fold crushed cookies into the whipped cream. Layer a heaping spoonful over the brownies.
Top with another layer of broken brownies and another layer of whipped cream.
Garnish with chocolate sauce or a cookie.
This is a sponsored post written by me on behalf of The J.M. Smucker Company. The opinions and text are all mine.
This is a sponsored conversation written by me on behalf of The J.M. Smucker Company. The opinions and text are all mine.