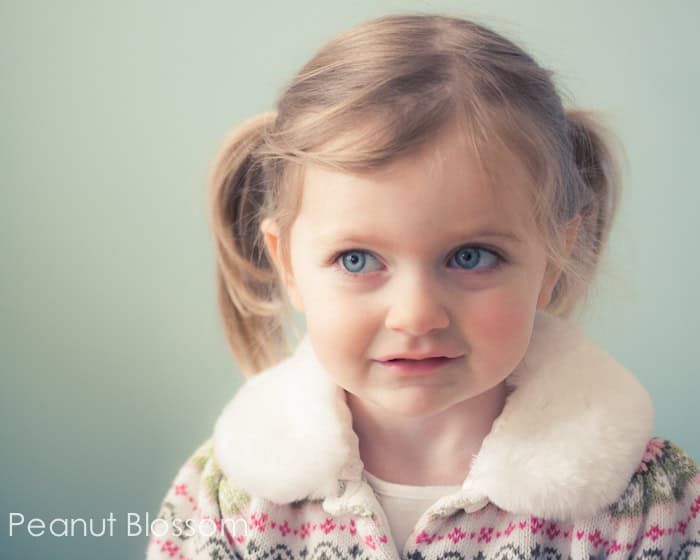 I took my first peek at my finished 2012 Project 365 on Instagram the other day and was absolutely struck by how much Little Pea has grown since our move in August. It doesn't feel like we've been here that long until I see how much has already changed for our family.
I was recently chastised by my mother for not taking Little Pea to a professional photographer (specifically a popular strip mall chain) for portraits as often as I did for the Peanut when she was this size. My mom insists that a stranger can capture "something" that I am missing in my own photos and that some day I will regret not having taken her in more often.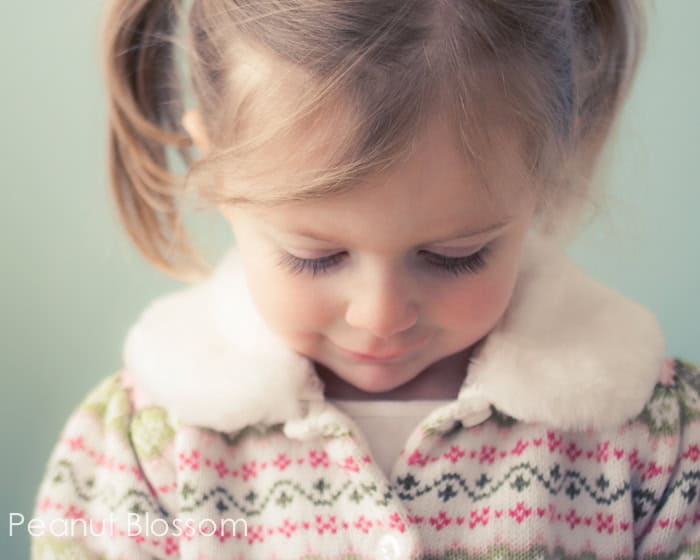 My mom may actually be right. I do think a stranger can get Little Pea to look towards the camera in a way I can't anymore. She avoids my camera and gaze like so many photographers' kids do. And honestly, art is subjective. My mom has admitted she likes the look of a studio-lit photograph with a simple white background. I have several of the Peanut like that and while I am so glad I have them, they look out of place being shared on my walls.
The photos from this post were taken in my own kitchen. Little Pea was playing with our play kitchen set and the light was streaming in just perfectly. She decided to take a break and sat down on the floor near the wall. I didn't even have to pose her. I captured a few gentle smiles and then this: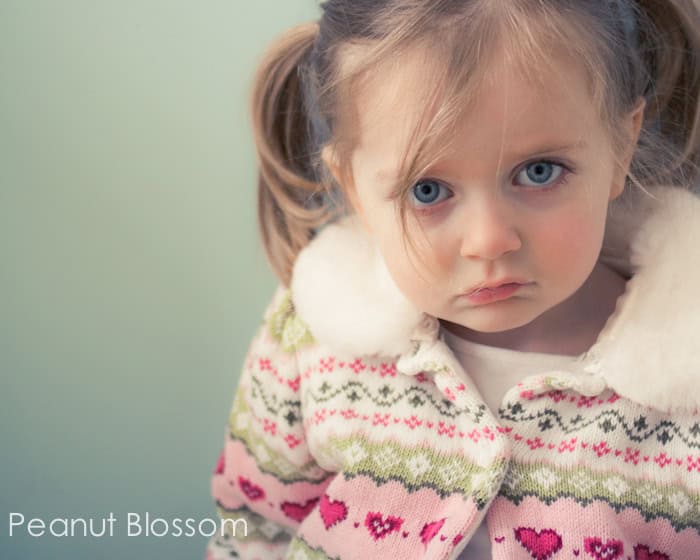 THIS is so Little Pea. This is something a "professional" photographer would not have been able to capture because this is a look she only generally gives family. Unless I brought in a portrait artist who specializes in lifestyle photography, this photo would have gone undocumented.
So to make Grandma happy, I'll be taking Little Pea in to the strip mall chain for a portrait soon but to keep this Mommy happy I keep my camera out and ready at all times.