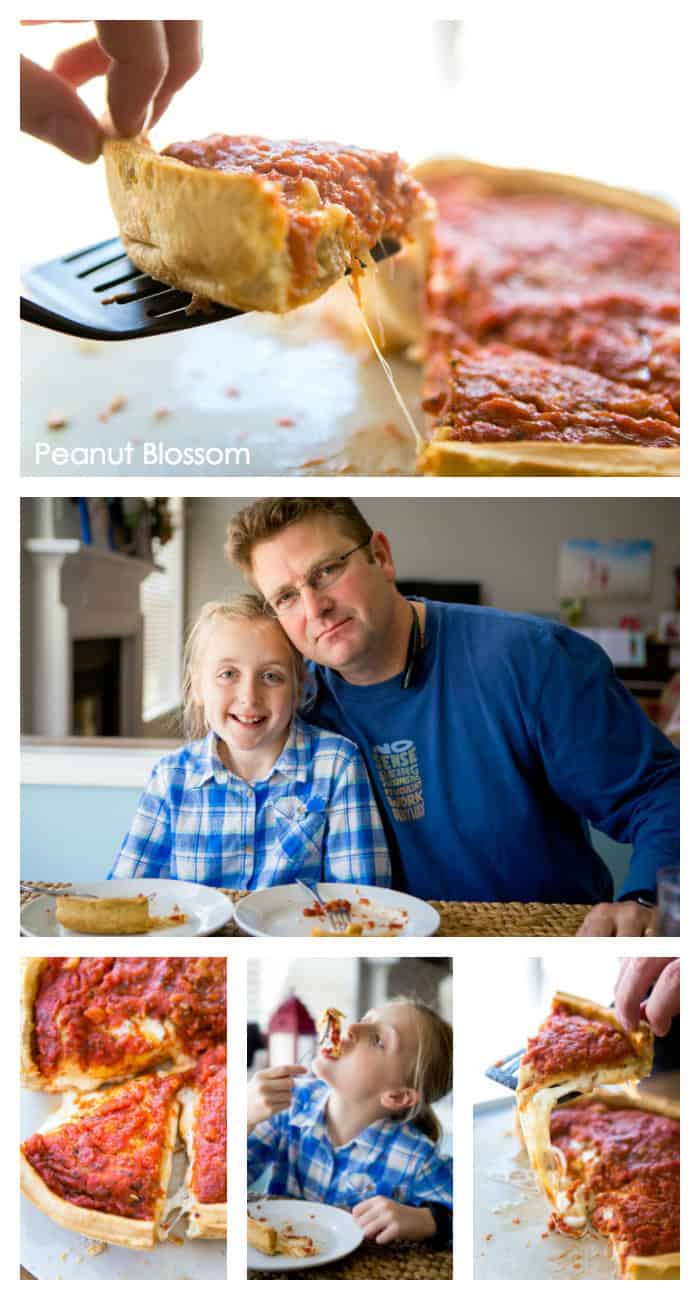 Pizza isn't just a dinner option in our family, it's a food category unto itself. Pizza is SO important, it was actually mentioned in our Best Man's speech at our wedding reception. Handyman Tim is serious about his pizza. When we were first dating a lifetime ago, I remember him gleefully taking me to Giordano's Pizzeria in Chicago. He couldn't wait to share traditional Chicago style pizza with me.
Fast forward 20 some years later. . . to last summer's Epic Road Trip. After 3 long weeks on the road, we were on our very last stop before home. What did we find right across from our hotel??! A Giordano's! Tim nearly flipped his wig. We were super excited to be able to share his beloved pizza with the kids.
But things happen. Mistakes get made. We were heartbroken to have a horrible experience with our particular server that evening. Our pizza never came.
I've made it my habit to leave reviews over on Trip Advisor after we've been traveling. There have only been two times I've ever left a negative review. Sadly, Giordano's earned it for that evening.
BUT! You can imagine my surprise when the manager of Digital Marketing and Customer Relations reached out to me when he saw my review. He was disturbed by our experience and wanted to make things right for us. That gesture alone was enough to restore my feelings of goodwill towards Tim's beloved restaurant. I worked as a server myself and remember making some doozy of mistakes. I understand a restaurant can't be completely judged by one not so great experience.
I responded to his kind email with my thanks and told him we live down in Charlotte, hours away from the location where we tried to dine that evening.
Y'all. They SHIPPED us some pizza!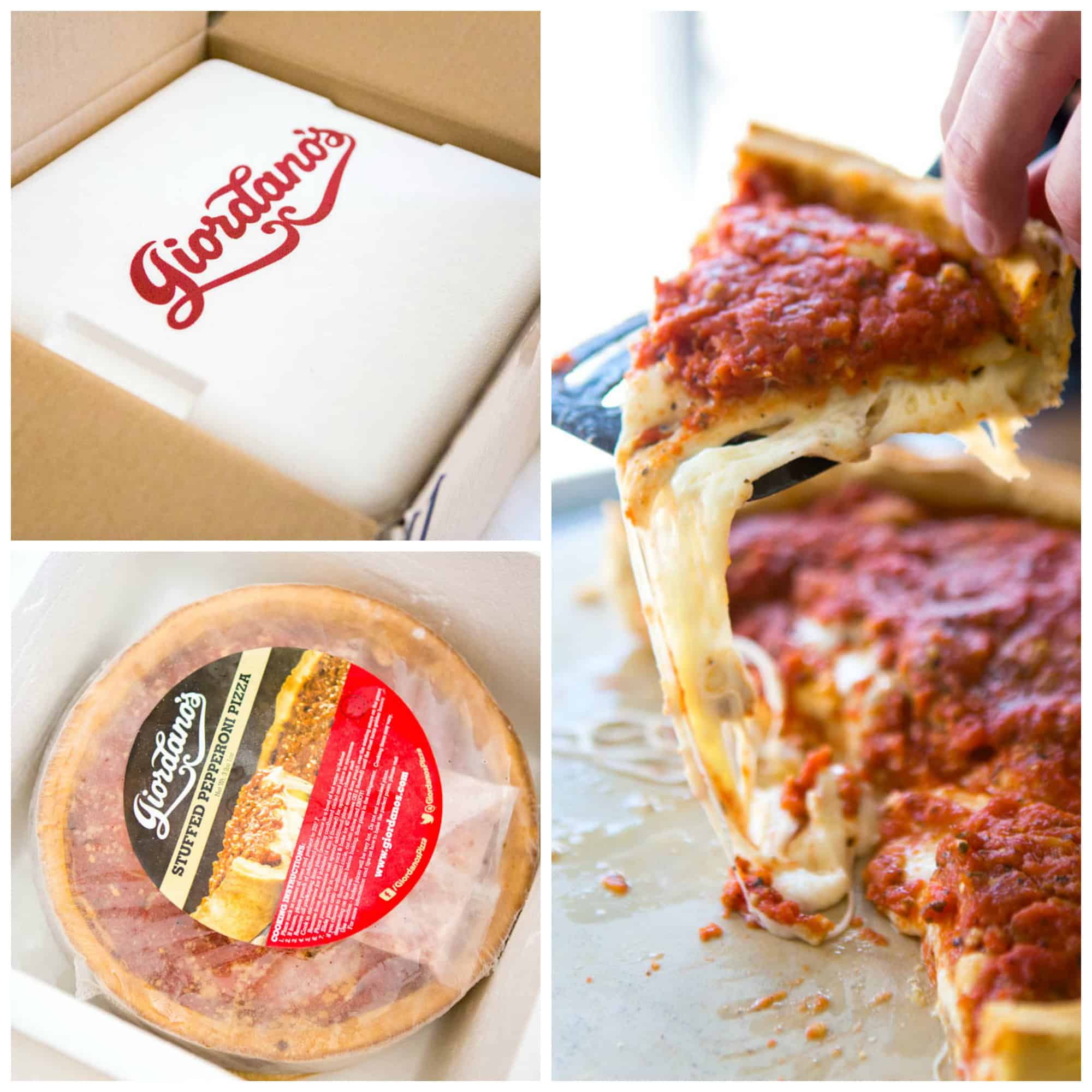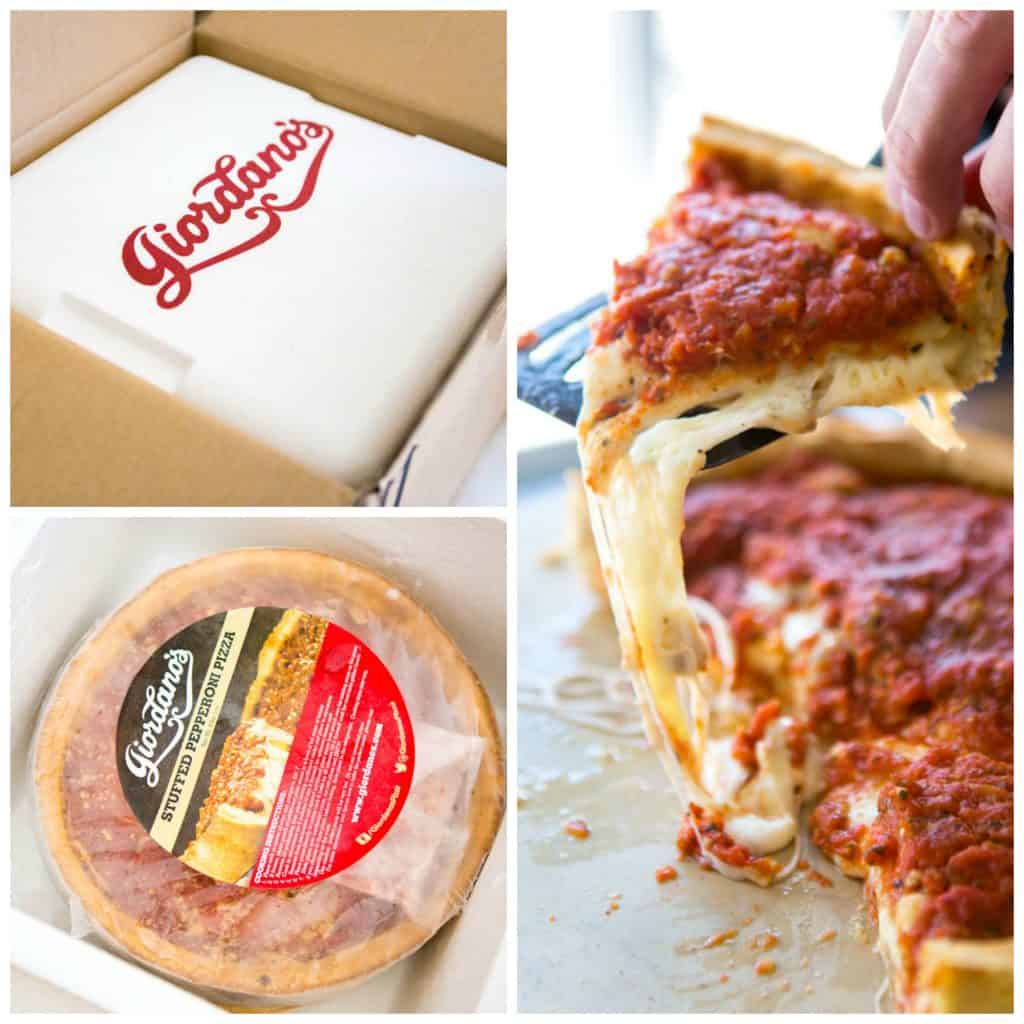 I had no idea that Giordano's had a pizza delivery service on their web site! You can order classic Chicago style pizza and they will ship it on dry ice to your home. Baking it in your oven is easy peasy and comes with very clear instructions. No special tools or equipment needed.
It was like Christmas Morning for Tim. On a lazy Sunday afternoon, we baked up a pepperoni pizza and he finally got to share that moment with the girls. Little Pea took one look and went running (picky eater!) but the Peanut dug right in with her fork. We couldn't stop laughing at all that gooey cheese oozing everywhere.

This could be a seriously dangerous discovery for us. I have the easiest Father's Day gift, anniversary surprise, or romantic "just because" idea ever. We're coming up on 5 happy years here in the Carolinas but there is just nothing like a yummy taste of home.
If you want a taste of Chicago, you can snag your own Giordano's pizza, you can order them here. They come in packs of 2, 4, or 6 in pepperoni, sausage, spinach, or cheese.