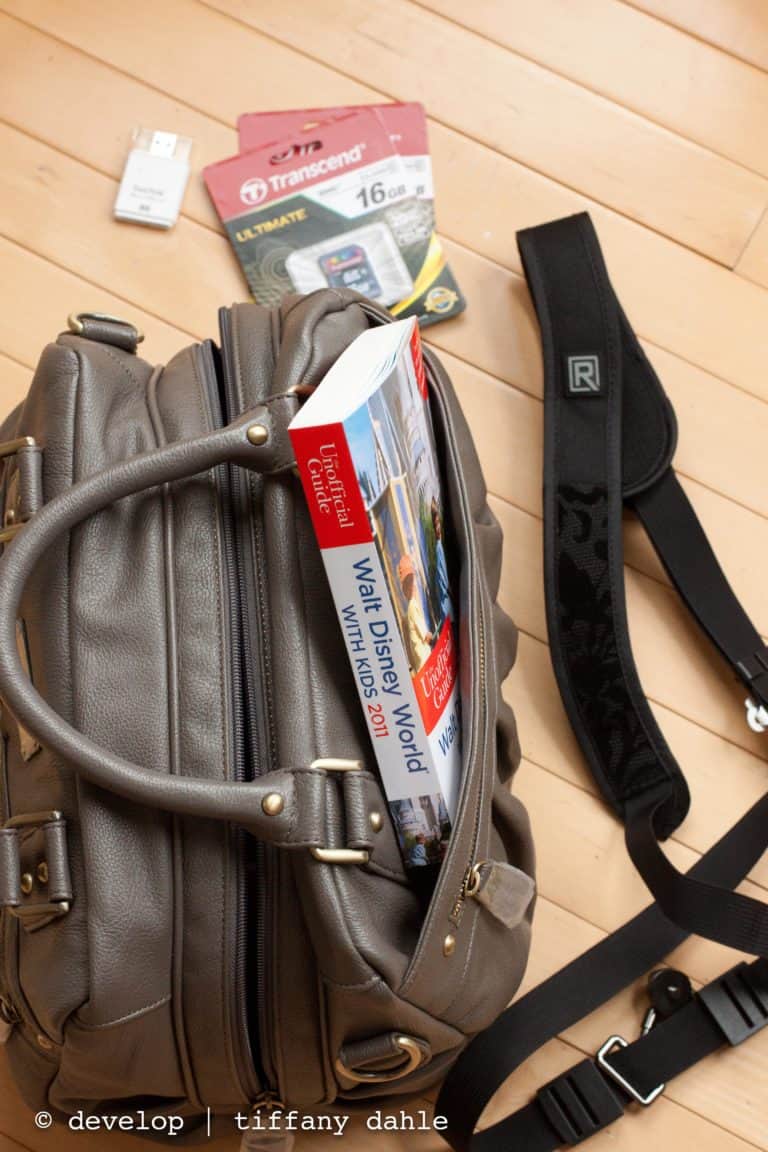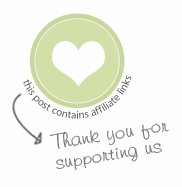 Next week I'm heading out on the very first family vacation we've ever done with the kids: a whirlwind tour of Walt Disney World. I'm a huge Disney fan so to say that I'm excited would be an enormous understatement. I absolutely cannot wait to see my girls' expressions when they see a real live Mickey walking around. But the thing I'm most looking forward to? Amazing photo opportunities of my girls spending time with their Daddy who travels far too much for work.
Photography isn't a vacation chore to me, it's the whole point. Photography is how I "play" and I know going into this that I'll be coming out the other end with more GB of RAW images than I've ever captured in 5 short days. I'm nearly giddy with excitement.
I'm also feeling a lot of pressure. I debated long and hard whether or not to drag my full DSLR into the parks with us. In the end, it really just wasn't an option not to. While I may be jealous over other hobbyists who have more expendible income to afford professional gear, now is the time I'm actually quite grateful for my relatively small and light Canon Rebel.
Here are the items I decided I needed to round out my camera bag for this first-in-a-lifetime trip:
1. Black Rapid cross-body strap: This was a no-brainer. Even though my Rebel is relatively small and light compared to other DSLRs, it can be very painful on my neck to drag it around all day. I read several wonderful reviews of this strap designed just for women. I've been testing it for a week and I'm shocked I didn't splurge much earlier. It is soft and cushioned and light. It fits great and makes shooting from the hip (literally!) a breeze. I can't wait to give it a full work out.
2. A rented lens: I'm 100% a prime lens shooter. This is great for portraits and food photography, my two favorites, but awful for documenting a vacation. After a TON of research and lots of chatting with a professional photographer friend of mine, I finally decided to rent the Canon 24 - 105mm f/4 lens for 10 days for our trip. I think it will be perfect for what I want to capture but at $900+ there was No Way I could justify buying it. It's also not something I'd use too terribly often so renting it will be just perfect. I went with BorrowLenses.com but there are several rental companies online if you're interested. I plan to review that experience separately once I get back from the trip.
3. Extra memory cards: I'm going to take A Lot Of Pictures. It is going to be insane. I also shoot in RAW which means Huge files. My single memory card is not going to be able to keep up and I don't want to worry about dragging our laptop along just so I can unload photos each night. With more advice from my pro photog friend, I ordered 2 16GB SDHC memory cards, class 10 for my Canon T1i. If your camera is newer or more professional than mine, those may not be your best option. Be sure to do your research. Matt's advice was to get several smaller cards vs. one large one. I was tempted to get the 8GBs but in the end worried I'd lose one. I went with 2 16s vs. 1 32. Hope that's ok, Matt!
4. Card reader: The only way to get the video footage off my DSLR is with a card reader. This is not something I've worried about till now, but I need to clear space off my existing card from a video that's been hogging it since October and it will be nice to be able to take additional video if I want.
5. Camera bag carry-on: I already have a fantastic camera bag/purse I've been using. It is perfectly padded, has tons of pockets, and works great for a carry-on piece while travelling. If you don't have a secure place to store your gear in transit, now would be the time to consider getting something. There are tons of options out there! Kelly Moore, Epiphanie, Jo Totes are the big purse makers but Amazon has lots of backpack options as well. I looked at Timbuk2, Lowepro, and Crumpler bags before finally selecting my purse. (Updated to note: Want to see what I carry in my bag now? Check out this post here.)
6. A great point & shoot: I want to be in the photos sometimes, too. While I can set the settings on my DSLR and hand it over to my husband, he feels more comfortable being in control of a smaller camera. I was lucky enough to receive the Canon s95 as a Christmas present. It's the perfect size for putting in our backpack or pocket for the day and has the ability to shoot in manual or aperture priority mode. I've been trying to get to know it better for the last few months. Right now I have to admit I'm disappointed with the quality of the images it captures but I think it is part user-error and part comparing it to my DSLR. Tim keeps chastising me that I can't expect a teeny camera like that to compare to the kind of lenses I regularly shoot with on my DSLR. I'm hoping the bright Florida sunshine will help but in the end, I'd rather be in a point & shoot photo than not in any photos at all.
7. Buy a Disney Photo Pass CD ahead of time: If you don't own a point & shoot or don't want to bother with bringing it, Disney has their PhotoPass program. There are photographers stationed all over the parks who will take your family photo and put them in a gallery for you to view and order from post-vacation. Their CD costs $169 for printing rights to all the images they take. (I've heard of some families having up to 600 images in their gallery! It's all about how much you think you'll take advantage of the program.) If you're even a little interested in this option, shop ahead of time at this link here and the CD is only $119. If you don't like the pictures they take, they will refund your money if you request that in lieu of ordering the actual CD.
Do you bring your DSLR on vacation? Or is it too much work? Are you a point & shooter or maybe an iPhoneographer on your trips instead? I'd love to know!