School year schedules make it nearly impossible to schedule consistent family dinners. This year, ditch the guilt and put the emphasis on quality time with your kids.
Looking for fun places for kids to eat before or after their activities? Check out McAlister's Deli and their fantastic new kids menu options the whole family will love.
This post is sponsored by McAlister's, all thoughts and opinions are our own.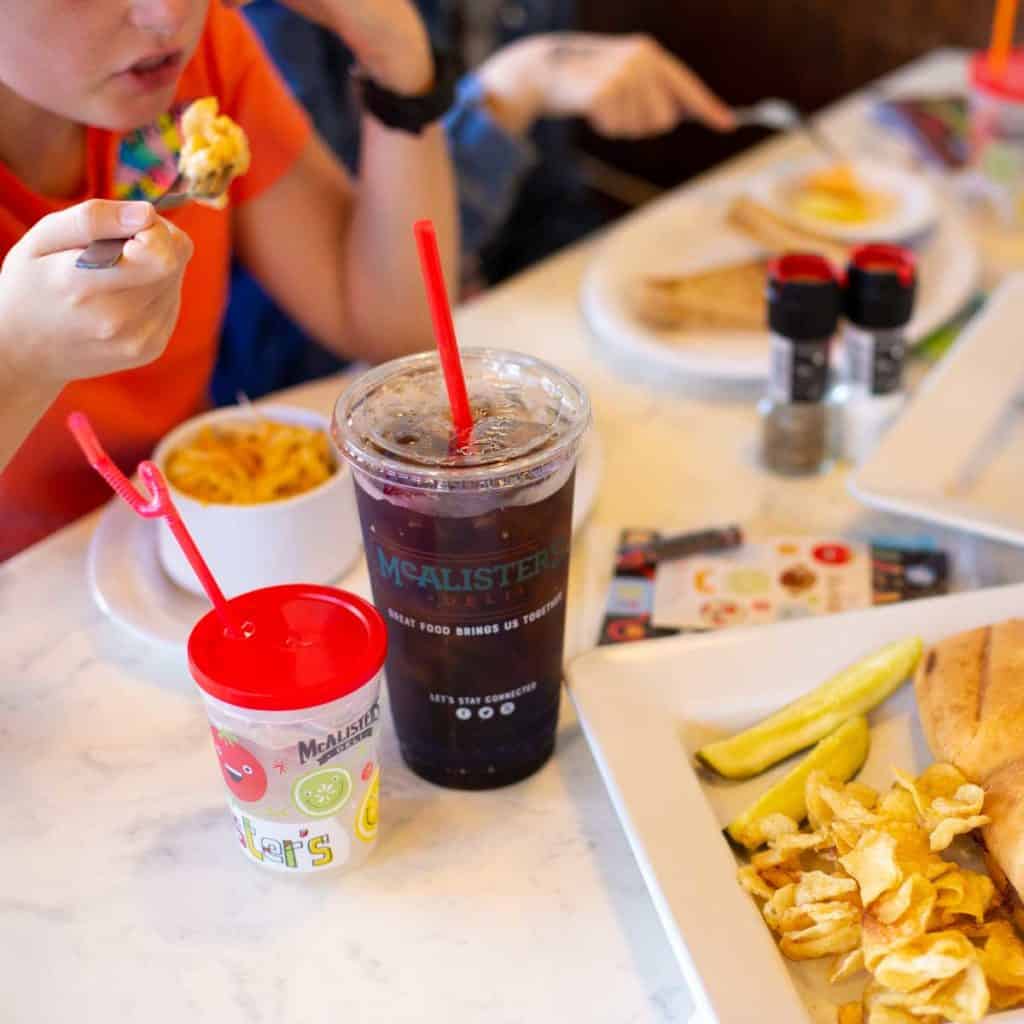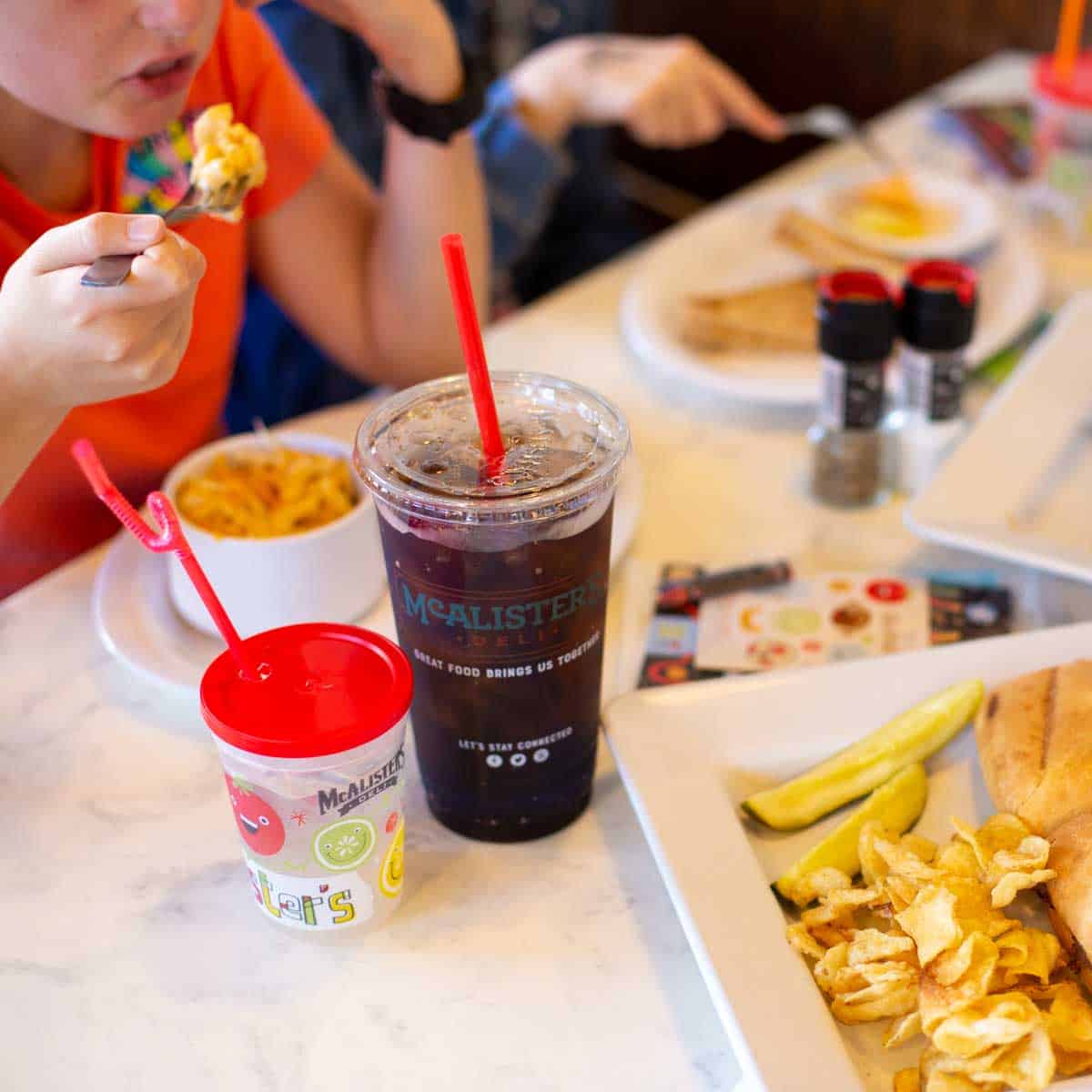 Modern moms have a million and one things to feel guilty about.
I'm pretty sure if I gave you a minute, you could jot down a never ending list of things that come immediately to mind. I've got a pretty solid list running at any given moment, too.
Heading up your list? My guess is that Family Dinner (or the lack thereof) is hanging out right up at the tippy top.
School year schedules are crazy. Gathering your whole family around a table to eat a meal together feels like an impossible feat.
Actually cooking that meal for them can exhaust all your mom superpowers for the entire day. You may have seen my extremely popular 30 busy night dinners post where I shared some of our favorite crazy night dinner recipes.
Despite how quick and easy some of those meals are, I understand that some nights you Just Simply CAN'T find time to cook dinner.
I like to look at this way, on a super busy, stressful, jam-packed night, busy moms get to pick just two out of these three things:
Homemade Dinner
Quality Time with Kids
Sanity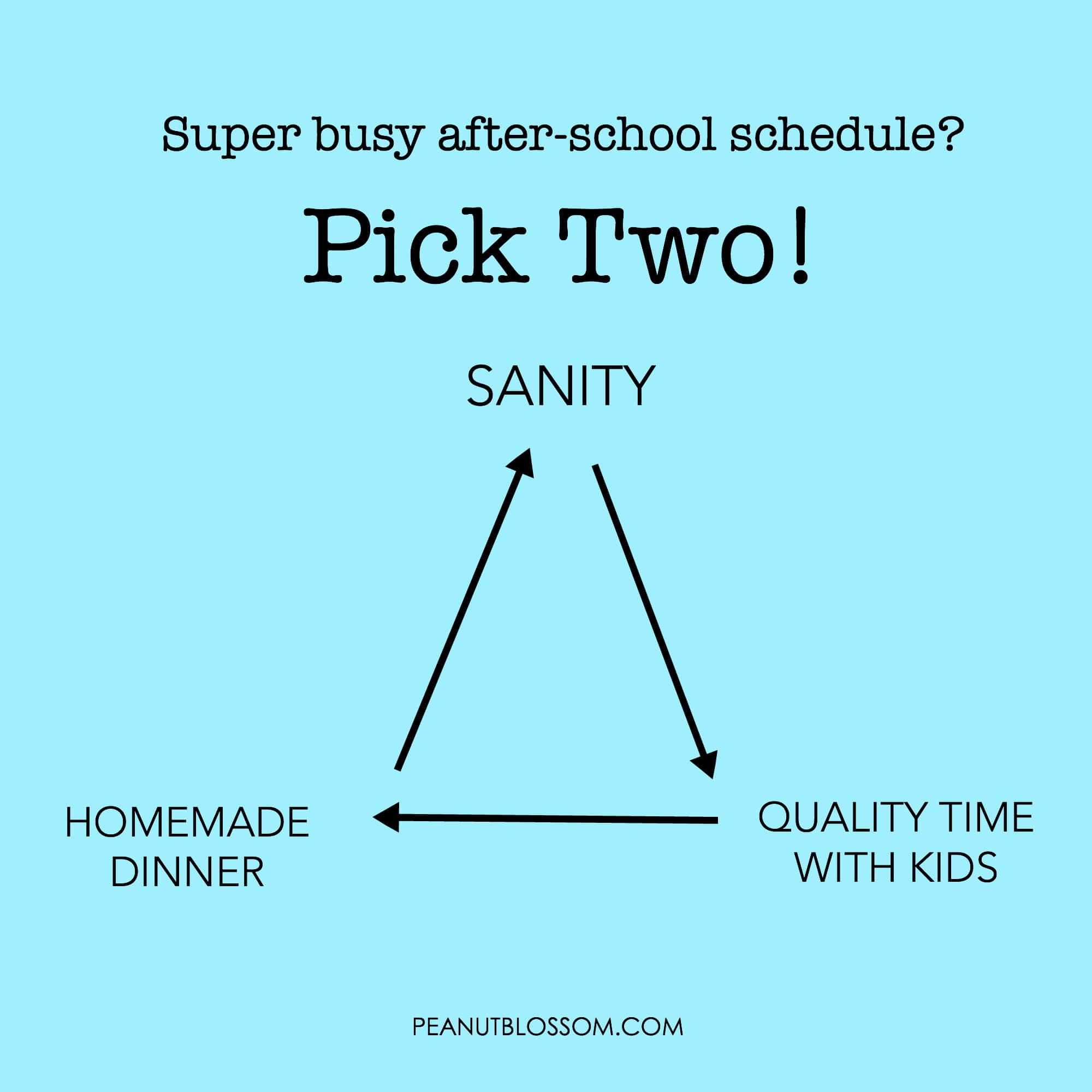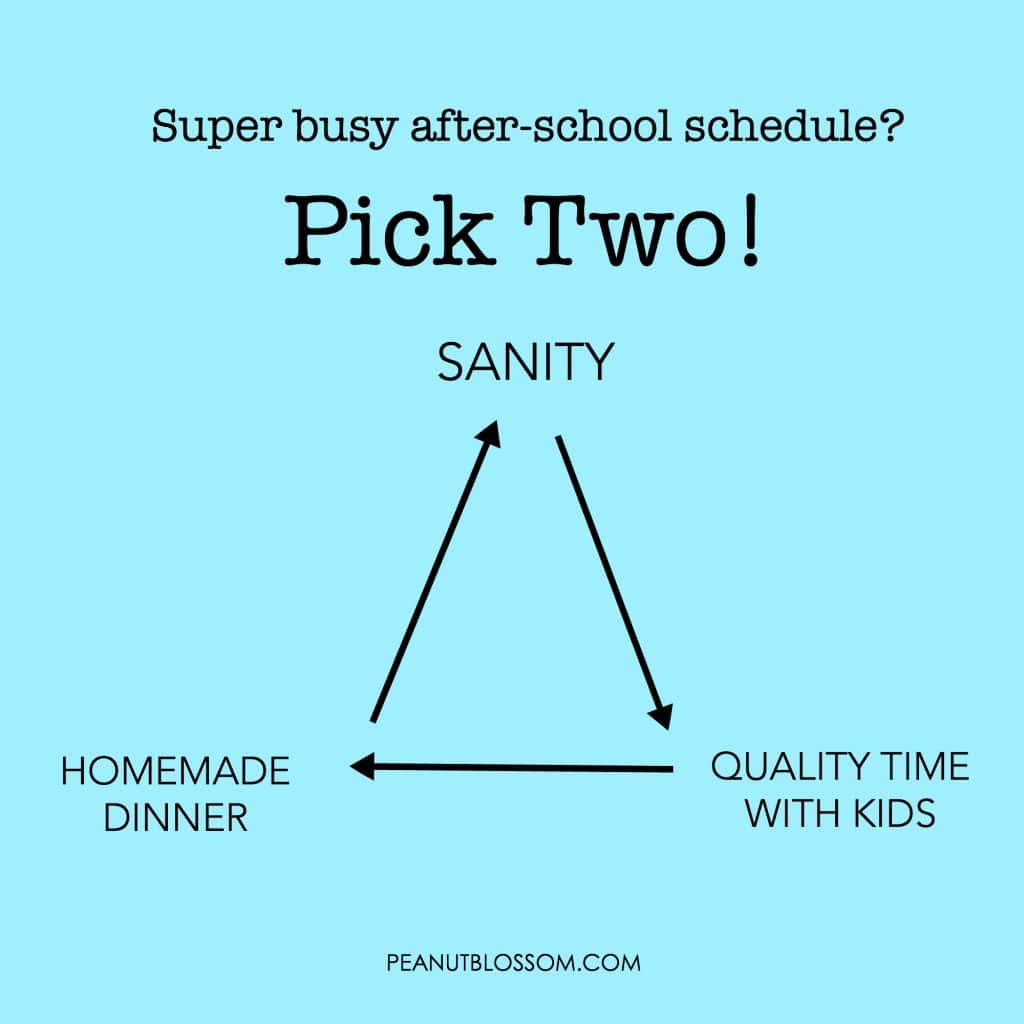 There are nights I will sacrifice my sanity for a homemade dinner.
There are nights where I'll sacrifice the quality time with the kids for a homemade dinner.
But there are LOTS of nights, I will gladly sacrifice that homemade dinner because quality time with my kids IS what gives my sanity a boost.
Not every night has the same turnout but every night has that constant pull between those three desires.
Not meeting the need for all three leaves me feeling guilty but rarely on a dance class/basketball practice/piano rehearsal, over-packed evening can I check all three boxes.
So how do we boot this nagging mom guilt to the curb?
How do we make family dinner into something we can realistically accomplish more often than not?
How to Ditch the Guilt Over Family Dinner:
If you've been feeling horrible about your nightly meal routine, this year use these tips for a more peaceful evening with your family.
1. Pick "Two out of Three" with INTENTION:
Go out for dinner. On purpose, not by accident or failure to plan.
Look at your calendar for the week and realize that you have one night that is just so over the top busy that for the sake of your family you are going to "call Uncle" on Family Dinner and leave the entire prep work, cooking, and clean up to someone else.
Write it in your planner, save up for it in your meal budget, and make it happen every single week for the rest of the school year.
2. Make it a Tradition:
I don't know about your family, but when we end up eating out on busy nights it used to be accidental fast food drive-thru meals that fed the kids but left me feeling guilty.
By intentionally choosing to go out every single week, you now have the opportunity to make this a family tradition everyone can look forward to.
We love fast casual restaurants with a wide variety of menu items that are prepared quickly and served promptly. It's a nicer meal experience in not that much more time than the fast food spots.
McAlister's Deli has recently become a family favorite of ours. I love that the menu is broad enough that we could eat here weekly and have something new each time for a better sense of variety.
From hot meals like soups, stuffed potatoes, and grilled sandwiches to cold dishes like salads and wraps, the McAlister's menu can get us through each of the seasons with comforting dishes in a hurry.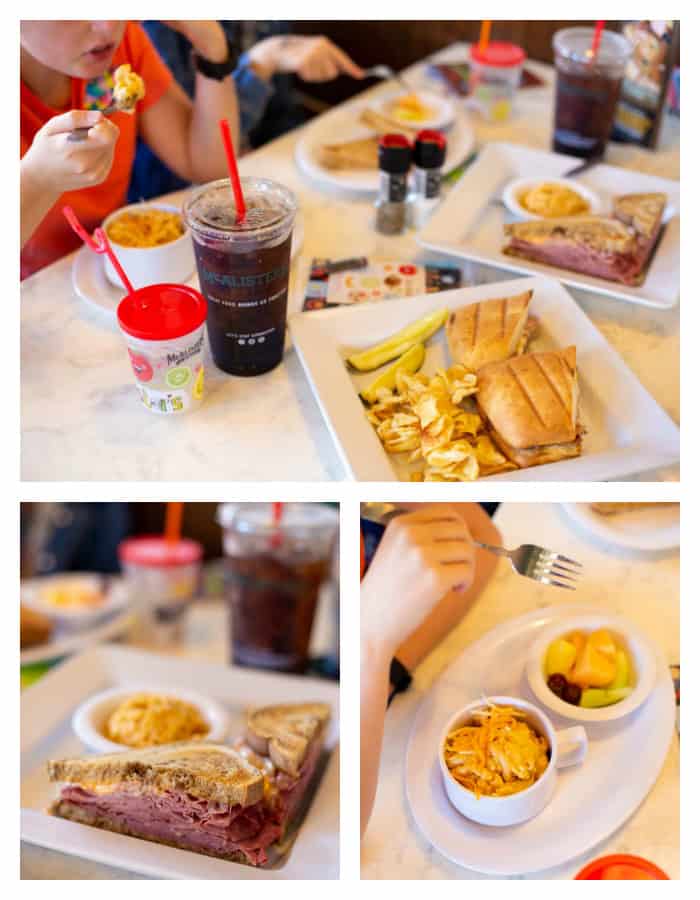 3. Choose the Restaurant Wisely:
Part of a tradition is a certain sense of stability. If you can, choose the same restaurant for your weekly busy night out and watch as your kids claim "their table" and their routine.
Finding fun places for kids to eat will make the whole thing easier on you. How do you know you've got the best restaurants for kids?
First, there's a great menu with plenty of healthy options for variety.
McAlister's Deli has a brand new kids' menu with lots of healthy options for the kids. Each entree comes with a side dish and a drink and includes options like a fruit cup, steamed broccoli, applesauce, or coleslaw in addition to several flavors of chips.
I love the chicken and broccoli bowl and entree salad options for the kids but my youngest was THRILLED that their toasted cheese sandwich could be ordered "light" with just one slice of cheese--her favorite way of enjoying it at home.
Don't these kids menu items from McAlister's look awesome?: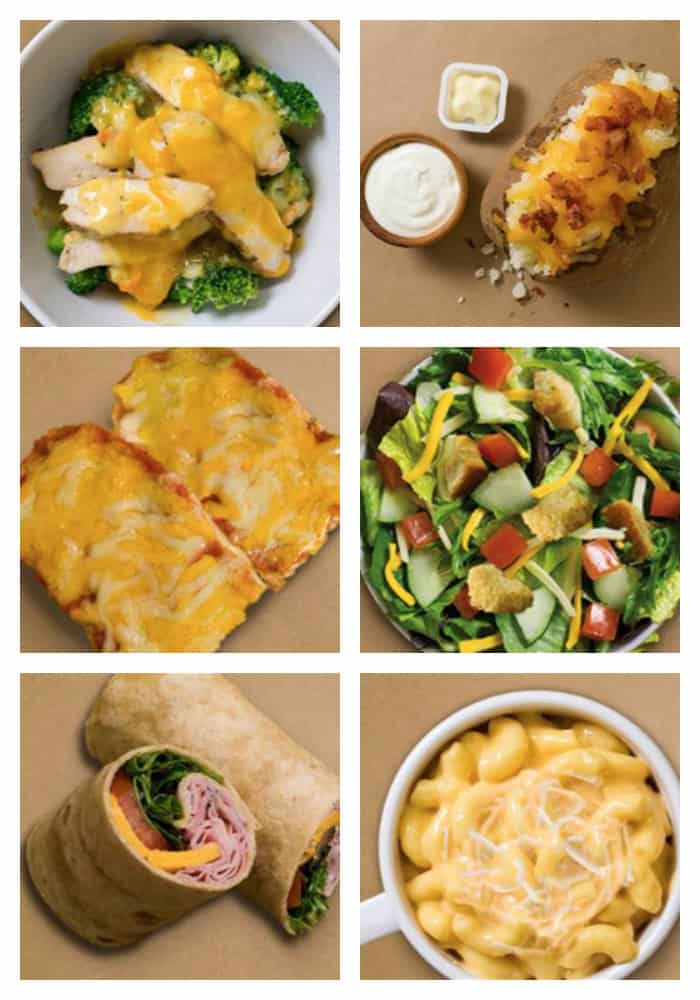 Second, you want the restaurant to be fun for the kids AND you. If you're establishing this experience as a weekly routine, don't set yourself up to go to a restaurant that makes you miserable.
The best family restaurants have plenty of menu options you will love and an atmosphere you find relaxing.
The brand new entertainment packs that McAlister's gives to the kids has fun brain puzzles and games the whole family will enjoy. We hardly had time to play with it before our food arrived, but the girls had fun with it after they finished eating while Tim and I slowly ate our dinners and chatted. It was so nice to not have them pestering us about wanting to get up and go!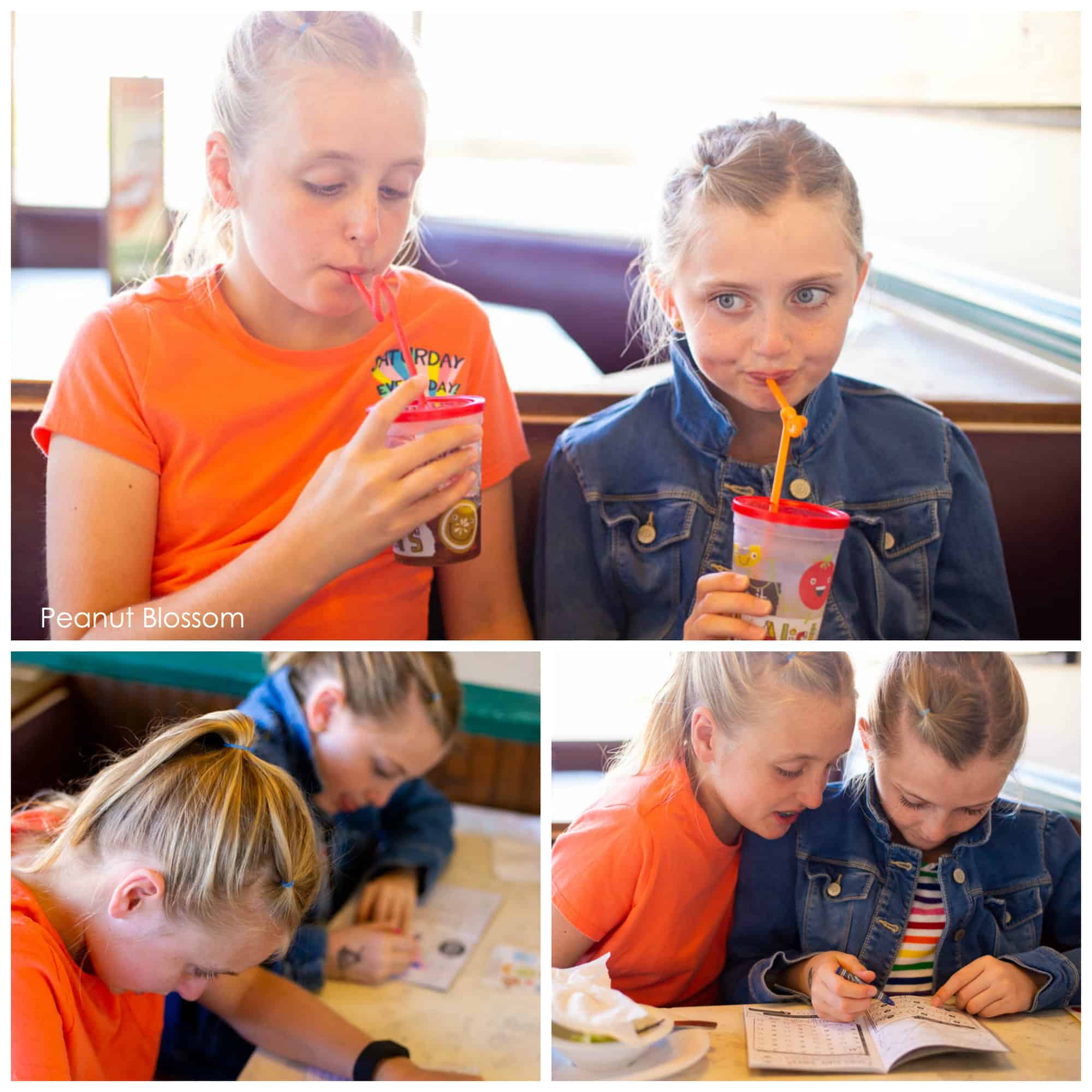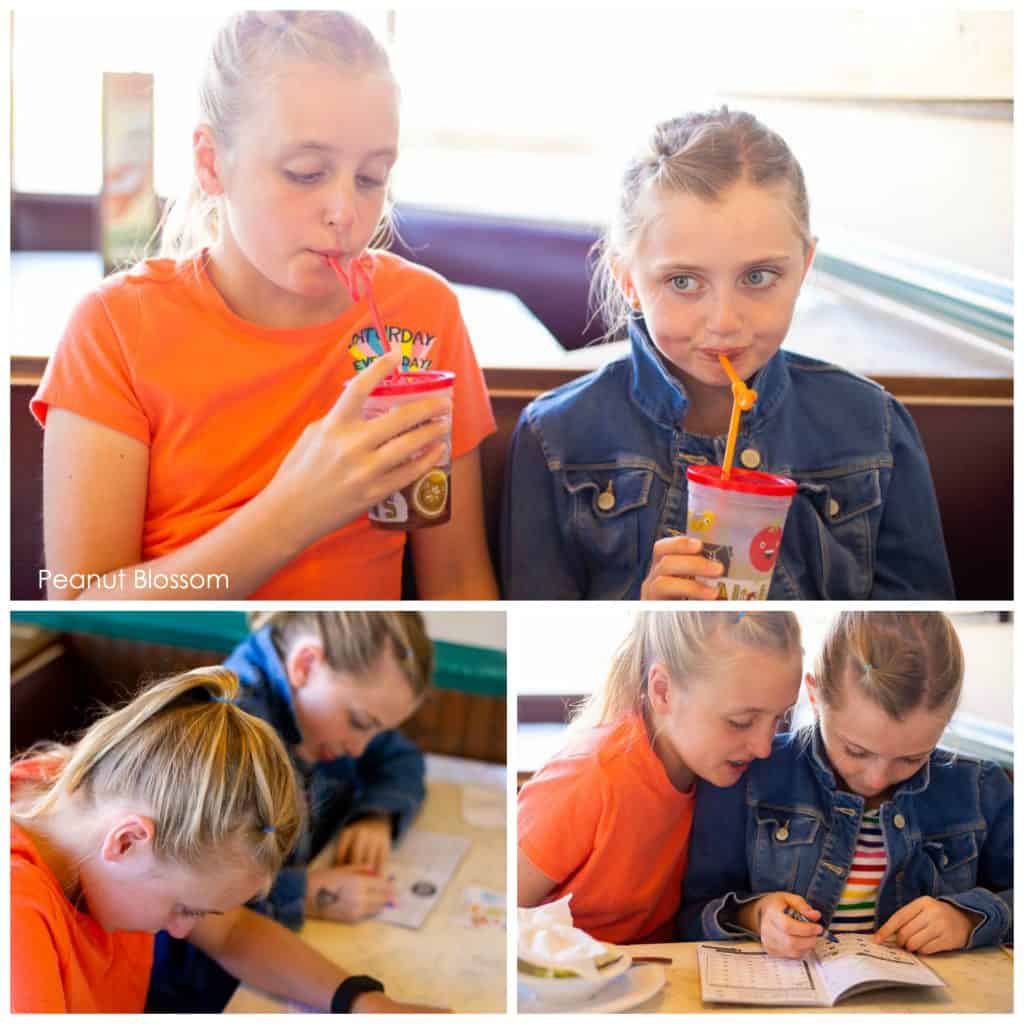 4. Have a Screen-Free Dinner and Really FOCUS on the Kids:
If you're going to sacrifice a homemade dinner and intentionally choose your sanity and quality time with the kids, make this opportunity really count!
You've hired the restaurant to manage all the dinner work for you, now you have the chance to focus on talking to and listening to your kids.
Intentionally ask open ended questions, nothing that can be answered with a simple yes/no. Play some fun dinner table conversation games.
Need some inspiration? Here's a great list of dinner questions to ask your kids.
If you're looking for a great place to start a weekly family tradition for dining out, consider making it McAlister's Deli. Here in the Charlotte area, kids eat free on Tuesdays from 5pm-9pm. You even get TWO FREE kids meals per adult entree purchase!
I would consider scheduling after school activities for Tuesday's just for this reason alone. Ha!
To find a McAlister's Deli near you, check out the store locator here.