I'm not usually one to jump on the Christmas bandwagon any earlier than the day after Thanksgiving, but this year I was really inspired by a post over at Nesting Place that described taking advantage of the season in your decor.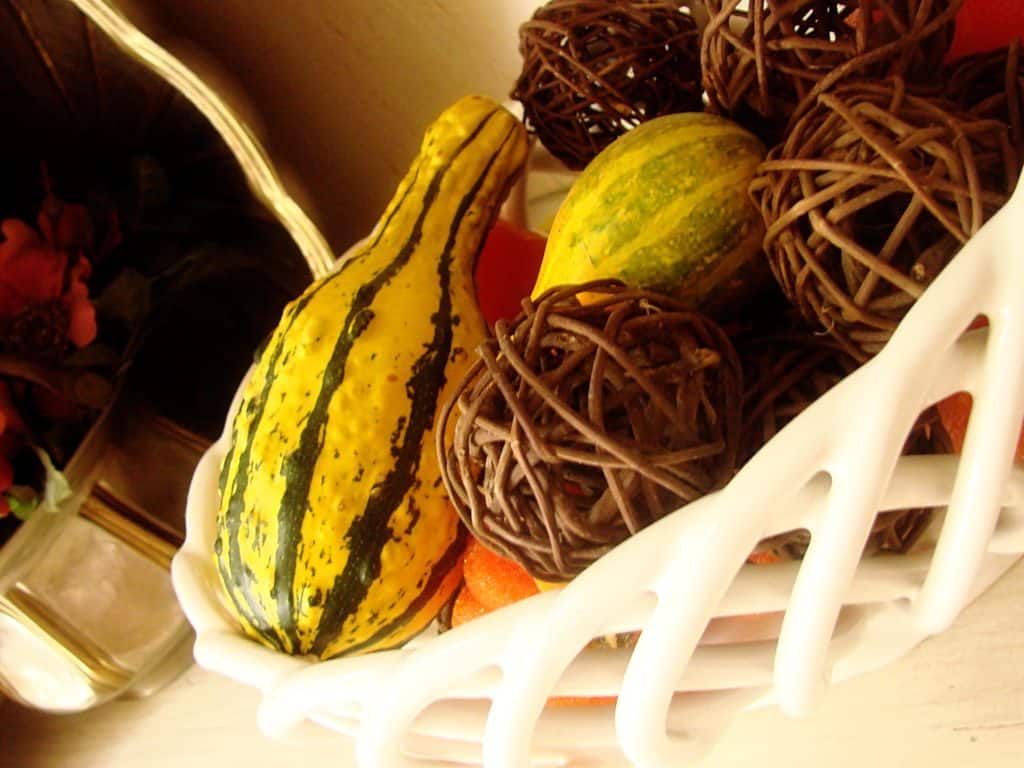 Quite specifically, she describes gradually rolling out your Christmas decorations starting November 1 to get more bang out of a relatively short season in comparison to the amount of work that usually goes into decorating for the holiday.
I was skeptical at first, but taking a look at her photos and seeing the subtle and tasteful items she starts with earlier in the season (think pinecones and natural items with simple ribbons) before pulling out the tree and stockings much later has me a total convert.
I love the idea of our house becoming incrementally more festive as the big day approaches. How fun to be on the look out for the latest little touches that crop up week after week! Don't get me wrong, I will still be doing our family's traditional day after Thanksgiving decorating marathon where we put up our tree and stockings but I think I'm going to take advantage of this concept to add festive accents throughout the house during the rest of the month as well.
For now I'm leaving many fall accents up, such as my mixed gourd and mini pumpkin basket above. But I think I'm going to hunt down some ornaments and/or pinecones to have at the ready to mix in amongst the reed balls when the time comes.
Stay tuned in the coming weeks for other finds that start appearing and a couple holiday crafts I'd like to share with you. I'd love to hear what your favorite spot in the house is to decorate (besides the obvious tree or stockings.) I know I'll be taking a look at our house with a whole new set of eyes in the coming weeks, hope you'll do the same!