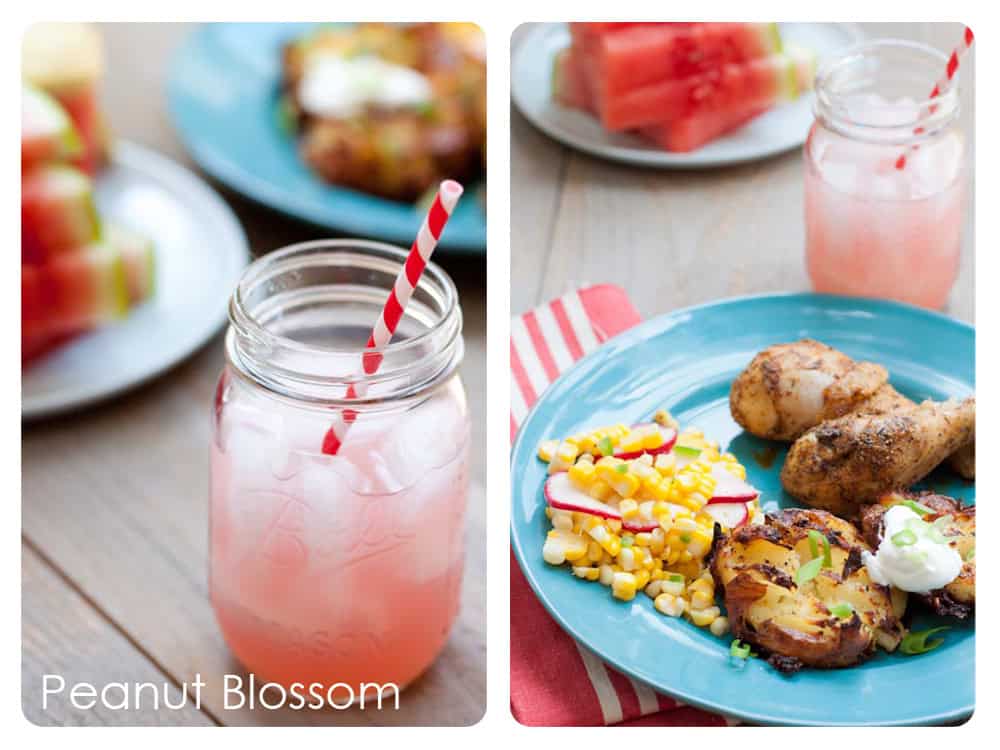 For those of you new to this site, I'm a member of a food photography & styling group called The Inspired Plate. We are a group of women passionate about food & photography and have gathered together to challenge one another to improve our skills. Every month we share the results of our challenges in a blog circle. July's theme was "Barbecue."
Initially I envisioned a nice big slab of saucy ribs for my assignment. That just screams "barbecue" to me. In the end though, I decided to put the focus on the side dishes! Too often the sides are neglected and a pile of french fries or chips are added to the plate. For me, it's not a party dish unless I put the same amount of thought into the accompaniments.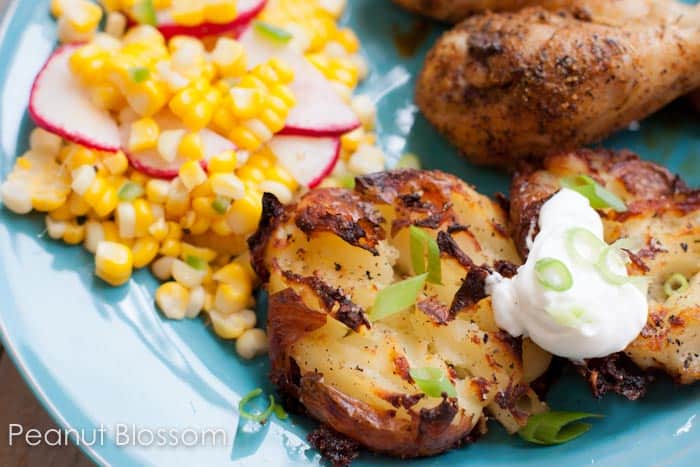 I made Martha Stewarts' Corn & Radish salad, a personal favorite of mine. I've been enjoying this recipe for years. It's perfect picnic food because nothing in it will spoil and it can be served warm or cold.
I also dished up America's Test Kitchen's Roasted Smashed Potatoes--the single best pin I've discovered on Pinterest perhaps ever. If left to my own devices, I could eat an entire pan of those potatoes. On the off chance you have leftovers, they actually heat up fantastically and I've loved to serve them with eggs for breakfast. YUM.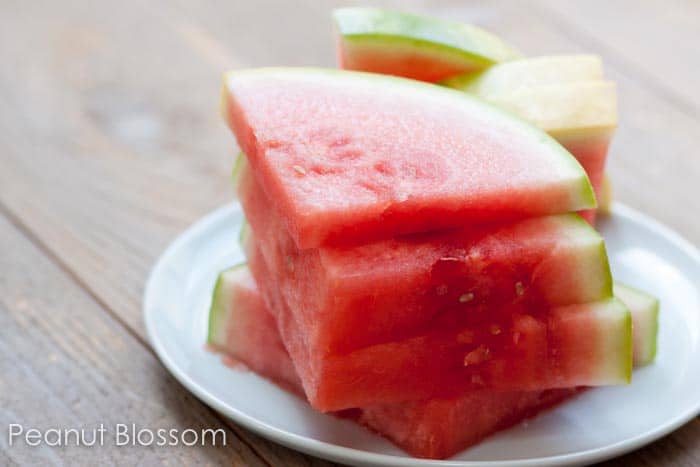 And what's a barbecue without watermelon?! My Peanut devoured about half that plate by herself.
Now pour yourself a pink lemonade and head on over to see Kim Kelly | San Diego Food and Travel Writer/Photographer who is next in line for our BBQ gallery.