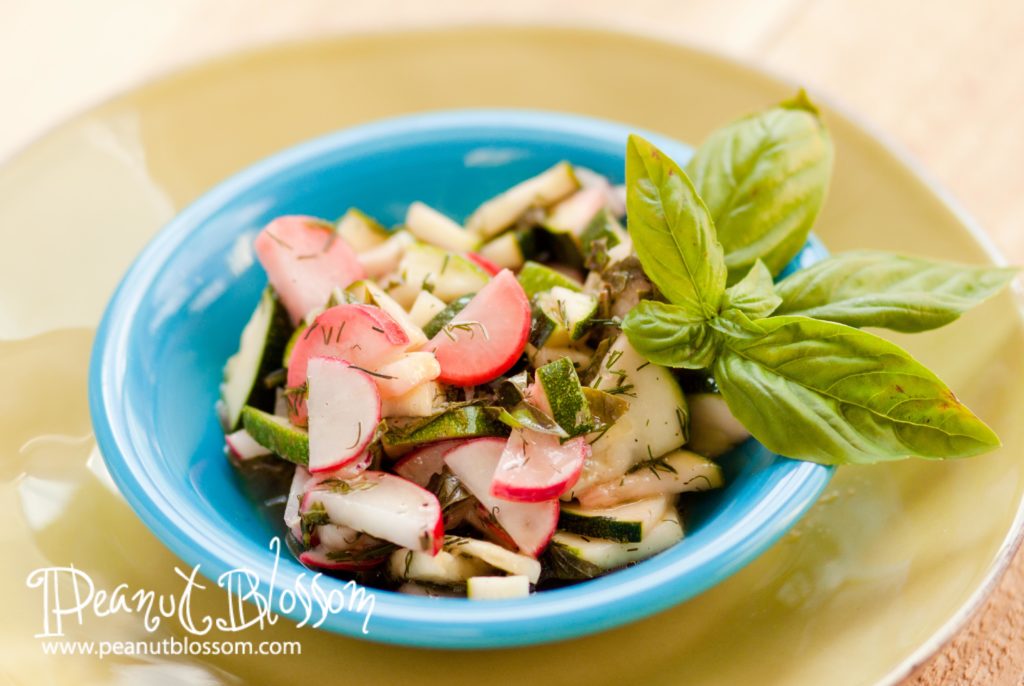 Today I want to welcome my friend Stefanie who writes over at Livin the McLife about the adventures with her two adorable little boys Max and Sam.

I'm lucky enough to know Stef from real life. Although we went to the same high school, we didn't really get to know each other until we were in the same baptism prep class with our first peanuts. Life is funny and things just worked out that we managed to be in the same baptism class for our second peanuts as well!
Besides being an amazing mom to her boys, Stef and "Big Max" (her awesome hubby) are crazy home remodelers. They're moving on to their next "before" house in a couple weeks but you absolutely need to check out what they did with the last place here.
Stef was happy to volunteer a recipe for my new "Peanut Gallery" feature. If you'd like to be part of the Peanut Gallery, just send me a note at peanutblossom AT yahoo (dot) com and I'd love to take a pretty photo of your idea!
______________________________________
My inspiration for this salad came from this month's Whole Living, a recipe for 
Zucchini "Pasta
."  I didn't have all the ingredients on hand and since we are part of a CSA this month, I improvised with some other fresh, organic veggies from our box along with some fresh herbs from my home garden.  The results, DELICIOUS.
I am going to do my best to supply measurements for you — it is funny because I am totally a Type A person, and I usually follow instructions/directions to a "T".  The only exception comes with recipes and cooking — for some reason I let lose and I really like to experiment.  ESPECIALLY when it comes to my home-grown produce!
Basically, even though I've typed out a recipe below, don't be afraid to experiment with other fresh veggies or combinations of herbs.  This salad can truly be a mix and match of whatever you have on hand (or in ground).
Fresh from the Garden Veggie Salad
1 zucchini, thinly sliced lengthwise, slices cut into 1/4-inch-long strips (Note from PB: I totally screwed up this part and just thinly sliced it into chunks instead. Stef does say to do whatever works, right??)
3 radishes (you could substitute anything here — I was thinking next time of trying kohlrabi or beets or cucumbers)
1 small red onion (optional)
1 clove garlic, thinly sliced
3 TBSP torn fresh basil, plus leaves for garnish (more or less as desired)
3 TBSP fresh dill (more or less as desired) (you could use so many other herbs here too — thyme, rosemary, mint, even lavender would be great additions, go with what is FRESH and in season!)
2 oz extra-virgin olive oil
2 oz lemon juice
Sea salt
ground pepper
Method:
Slice up the zucchini, radishes and onion into small strips and sprinkle with sea salt and ground pepper.
In separate container mix up olive oil, lemon juice, fresh herbs and garlic.  Mix together well.  Pour over veggies.  Cover and refrigerate overnight.
Eat and enjoy!!
Now, the original recipe didn't call for any lemon juice.  In my opinion, THIS IS THE SECRET INGREDIENT!  Seriously.  I make so many summer salads with this dressing — a base of which is merely lemon juice and olive oil — the rest are delicious combinations of fresh herbs.  Try it, and you may find that you NEVER make/buy another type of dressing again.  This dressing is particulary good over a good 'ole cucumber/tomato summer salad.
So, there you have it – my recipe!  I hope the amounts are correct, I really do cook by feel.  And, I will tell you what was the BEST validation of this salad — both of my kids ate it!  And both told me it was delicious!  This would also be a great recipe for those who are on raw food diets, or for when it is seriously too hot outside to cook anything.