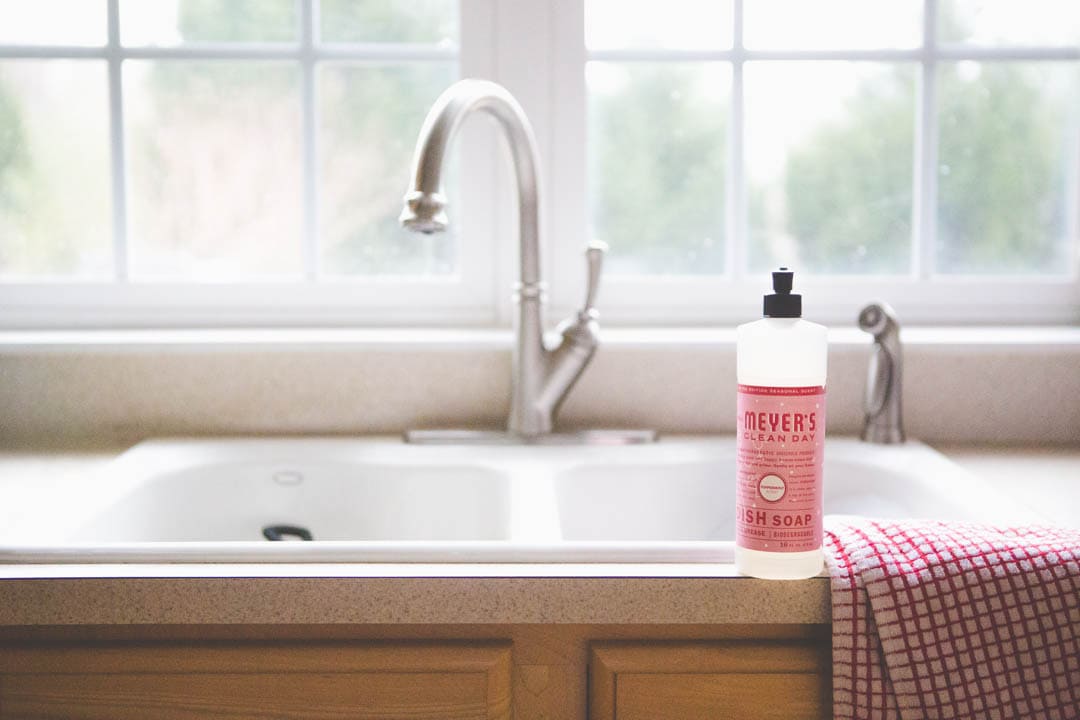 The dreaded tummy bug has hit our household and we're all cooped up on Day 2 of Southern Snow Days (i.e. it's 50 degrees and sunny outside but there's thick ice on the roads 40 miles north of us which is still part of our school district.) My germophobia has kicked into high gear and I'm washing my hands what feels like a billion times a day trying to stay healthy!
During the Christmas season, I started using a new hand soap to help with my dry cracked hands and I completely fell in love with it. Have you heard of Mrs. Meyers? I switched our hand soap and dish soap over to their holiday scents to give it a whirl and now I'm totally addicted. Maybe you remember my sink picture (above) from our 25 Days of Joy Project.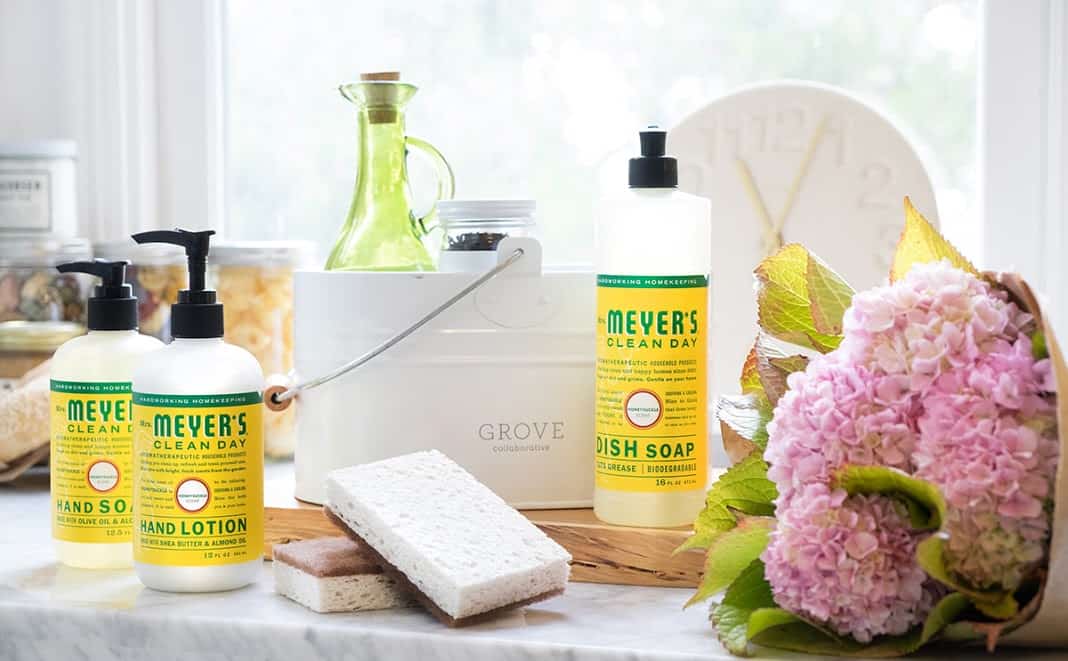 Thanks to essential oils, Mrs. Meyers smells amazing. You can choose from several seasonal scents (honeysuckle and lavender are just 2!) and after months of cinnamon spice, the newest lineup of fresh scents make me want to clear out all the junk in our house and get ready for spring.
I'm so excited about these products that I just had to share this offer from Grove. When you sign up using my link, you'll get a free Mrs. Meyer's lotion + kitchen set to help you get a fresh start on the new year. Even better? The lotion is only available at Grove right now, so you can be the first to try it! It's the perfect opportunity to treat yourself to a little pick-me-up for you this winter.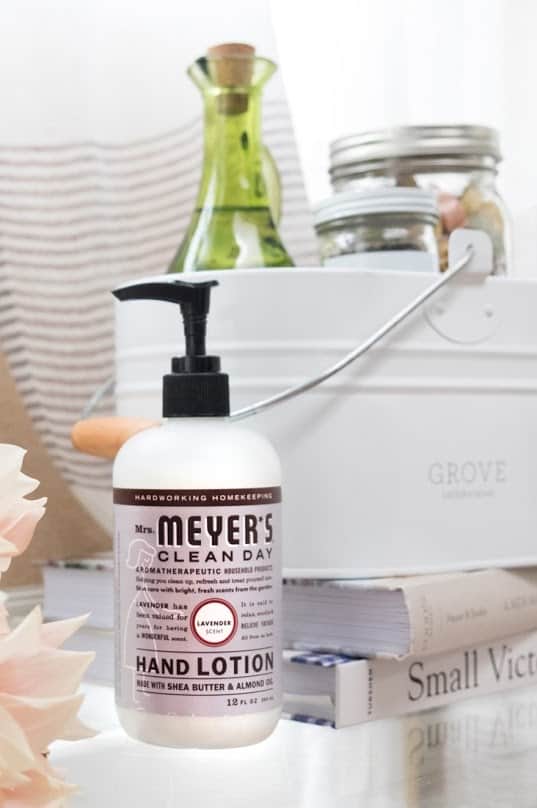 Here's what new Grove Collaborative customers get with their first purchase of $20:
Free Mrs. Meyer's hand soap (in your choice of springs scents!)
Free Mrs. Meyer's dish soap
Free Mrs. Meyer's lotion
Free Grove Collaborative Enamel Cleaning Caddy
Free Grove Collaborative Walnut Scrubber Sponges
Free shipping
I just ordered my own set and I can't wait for the caddy to get here. It's perfect for keeping everything organized at the side of my sink. You could totally toss the kids' art supplies or homework stuff in the Grove Collaborative enamel caddy to keep your family extra organized.
I've loved the free shipping as part of my VIP subscription to Grove Collaborative. After all the holiday madness, I have zero desire to run to the store for a bottle of dish soap. Grove hand-selects the best natural products (like this Mrs. Meyer's lotion) and delivers them to my door, on my schedule — for less than what I used to pay at the grocery store. I can choose the products in my shipment and order at any time, but Grove also recommends a shipment schedule to keep me on-budget and stocked up on essentials. It has saved me from last-minute trips to the store for hand soap or cleaning spray--things we're using up PLENTY during cold and flu season.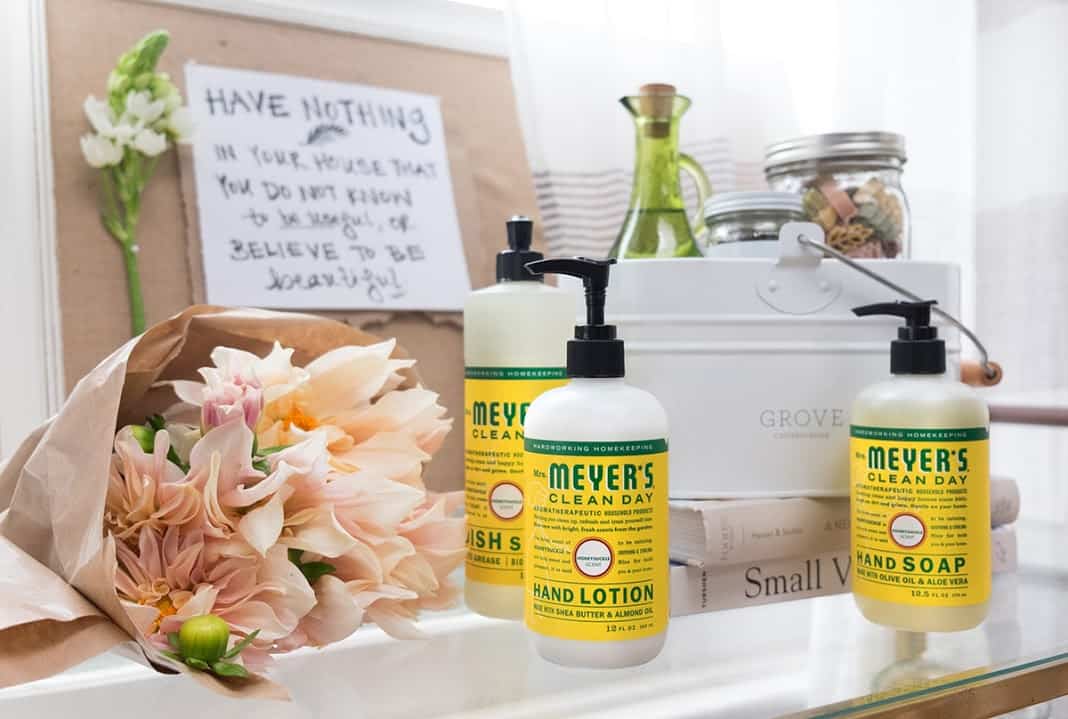 This Mrs. Meyer's lotion is only available at Grove Collaborative and supplies are limited, so don't wait if you want to grab one of the new customer kits! I'm excited for you to try it and see why I'm such a fan of Grove.
Here's how it works:
1. Sign up for Grove Collaborative here. You will receive the Fresh Start Kit for free when you sign up! If you're already a Grove customer, you'll receive a Mrs. Meyer's hand soap for free with your next order.
2. Answer 4 quick questions about your home that Grove Collaborative will then use to customize your first basket -- this takes under 30 seconds!
3. Once you've answered the questions, you can finalize your basket of products to suit your household needs by adding or removing items.
4. To receive this offer, your order needs to be a minimum of $20. Choose the combination of products and scents you love and receive in your first box.
5. You made it! Click Finish & Pay and place your order.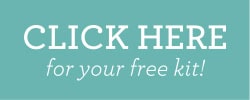 Tip to save: Once you've submitted your Grove order, you'll be signed up for the free 60 day VIP trial. For 60 days, save even more with free shipping, free gifts, price matching, exclusive sales and personal service.
I've been part of Grove Collaborative for 2 months now and I think their customer service is some of the best I've seen. I just had to share this with you!