This post is sponsored by FarmRich. All thoughts and opinions are our own.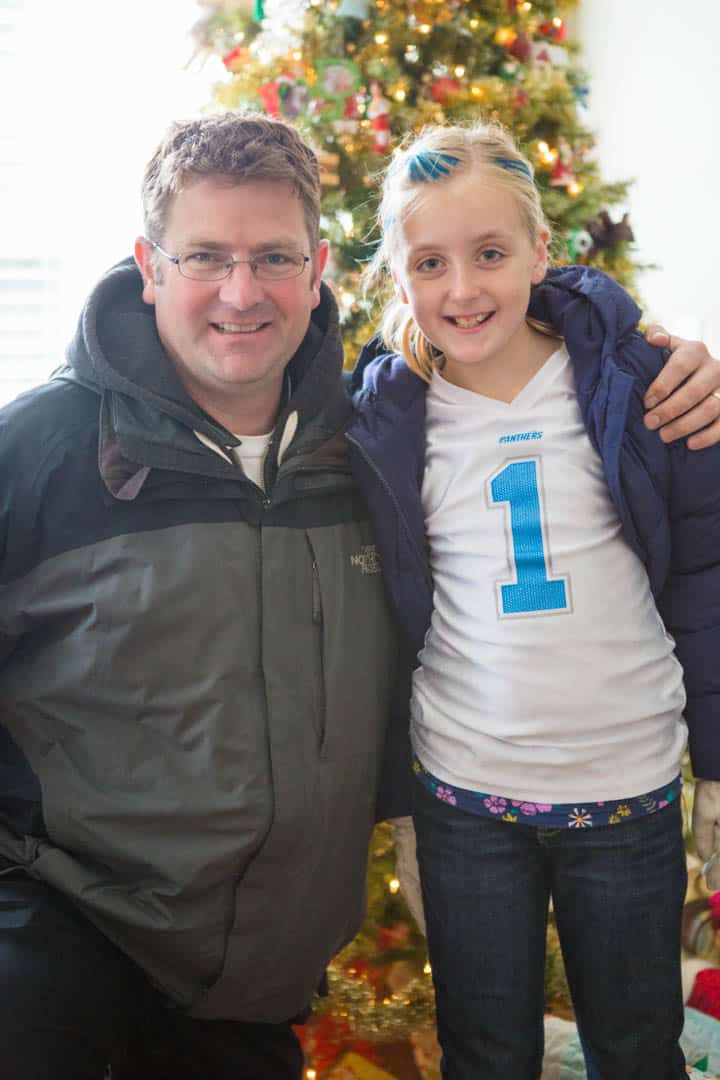 See those two cuties? That's Handyman Tim taking the Peanut to her very first live football game in December. I would do just about anything to see them smile. And that means, making Sunday afternoon football watching special.
For most of the season, I tolerate the game being on tv despite preferring other activities. But when it comes to the BIG GAME? I'm ready and thrilled to watch right along with the rest of them. I love the spectacle, the commercials, and the feeling of community that comes from knowing so many are watching the exact same thing at the same time.
But I also know, that there are plenty of ladies out there who find football to be a completely miserable way to spend an afternoon. So what do you do when you want to host a special viewing party for the Big Game but you actually really hate football?
5 football party ideas for hosting when you hate football: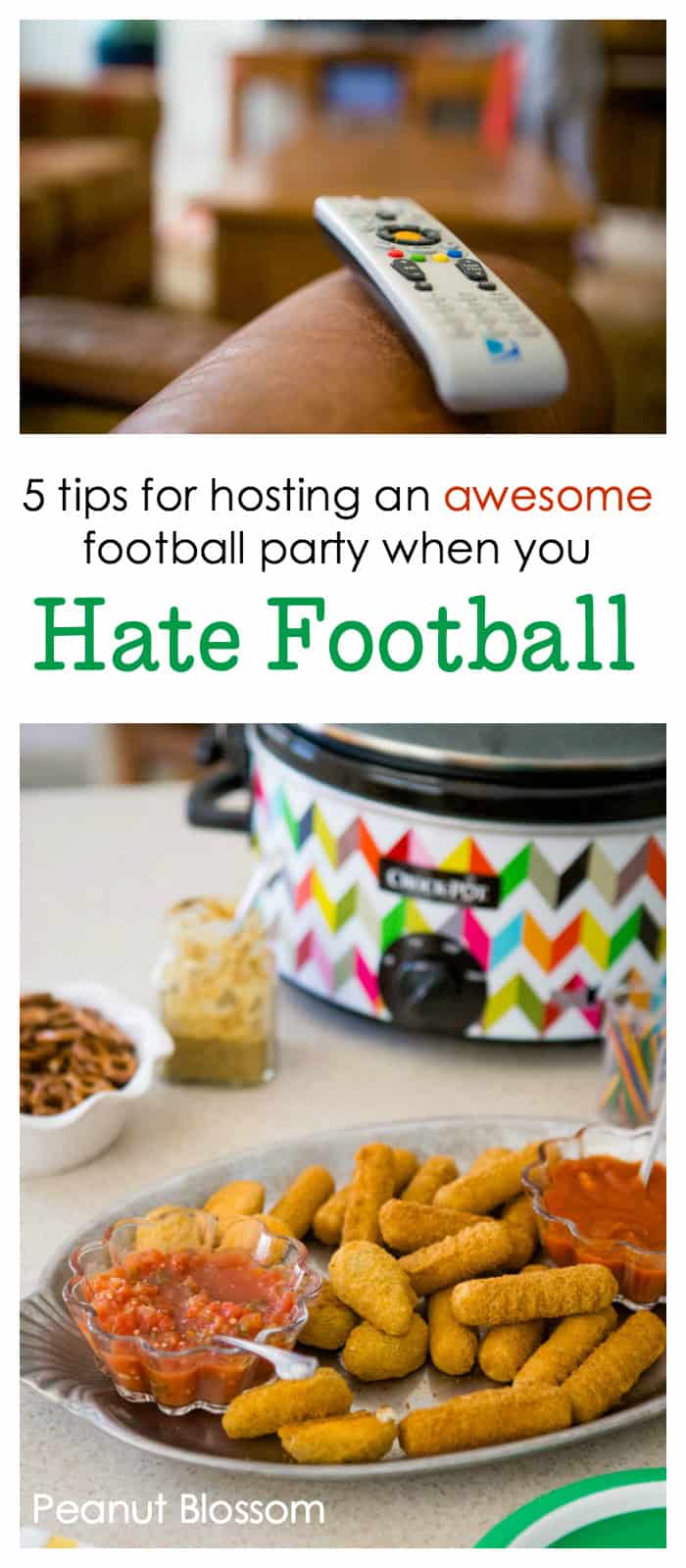 First a note: Forget the Guilt!
It is OK to not love football. Not everything has to be "your thing." I asked my husband what really matters when it comes to watching the game and he helped me create this list of things that truly count.
1. Keep it easy and use the store-bought helpers!: My husband just wants yummy snacks during the game and he doesn't care where they came from. While I know he loves my from-scratch goodies, he is just as happy (if not more so) with things I purchased and baked with little effort.
FarmRich has an awesome variety of options. I grabbed a party sized box of FarmRich mozzarella sticks (Tim's favorite appetizer at restaurants), some FarmRich jalapeño poppers, and a bag of FarmRich meatballs to toss in the crock pot. Mix in a prepared veggie platter with dip, a cheese & cracker tray, or even just a bag of pretzels with some mustard to round the spread out.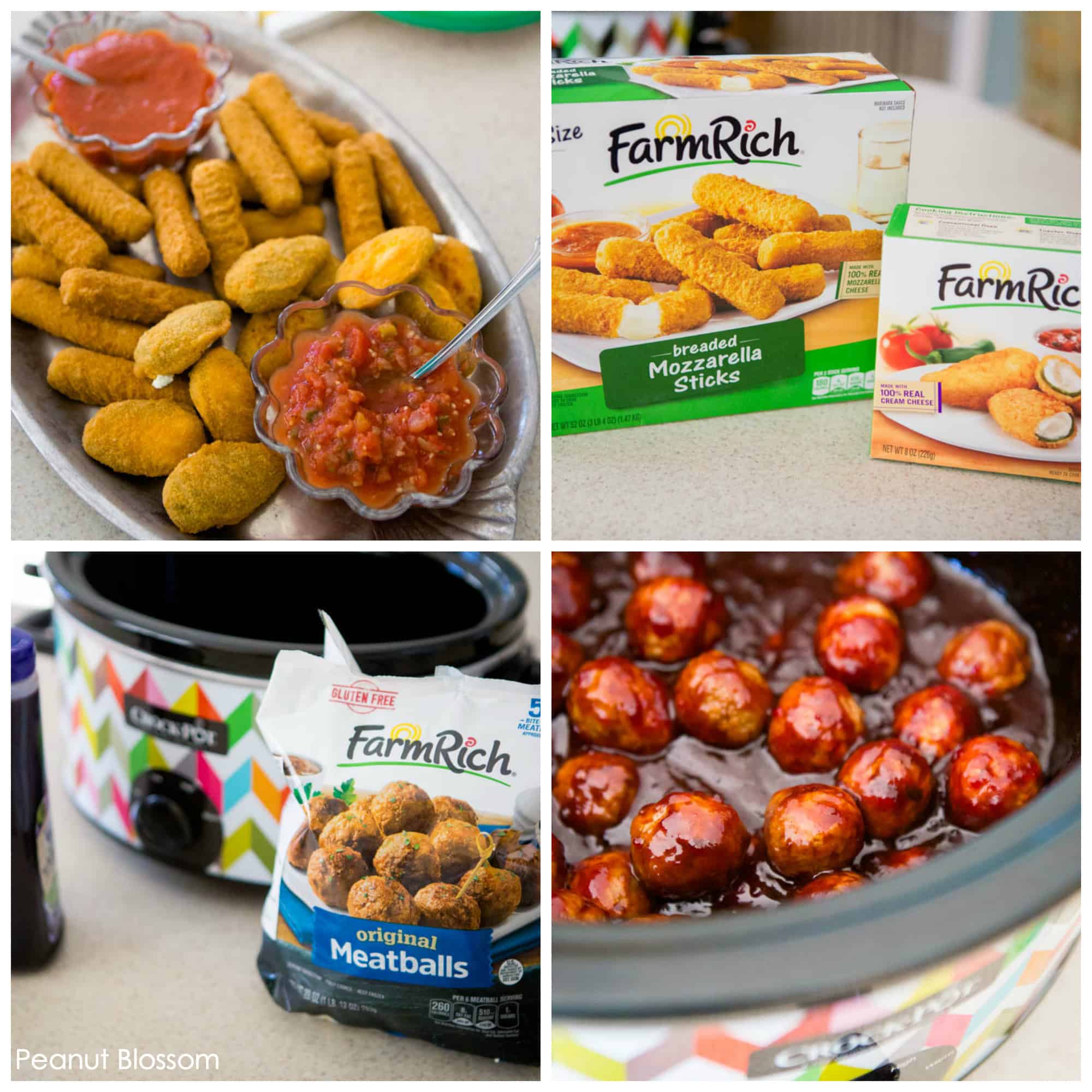 2. Keep it hot: While you can pad the menu with all kinds of easy store bought things, guests always gravitate towards the hot options. They are more filling, feel extra satisfying, and make it look like you've put in a lot more effort than you really have. I love tossing the FarmRich meatballs in a crock pot because you can plug the whole thing in right in the living room by the tv. Set it up with a container of toothpicks and a pile of paper plates and guests can grab another bite easily while it's fresh and hot.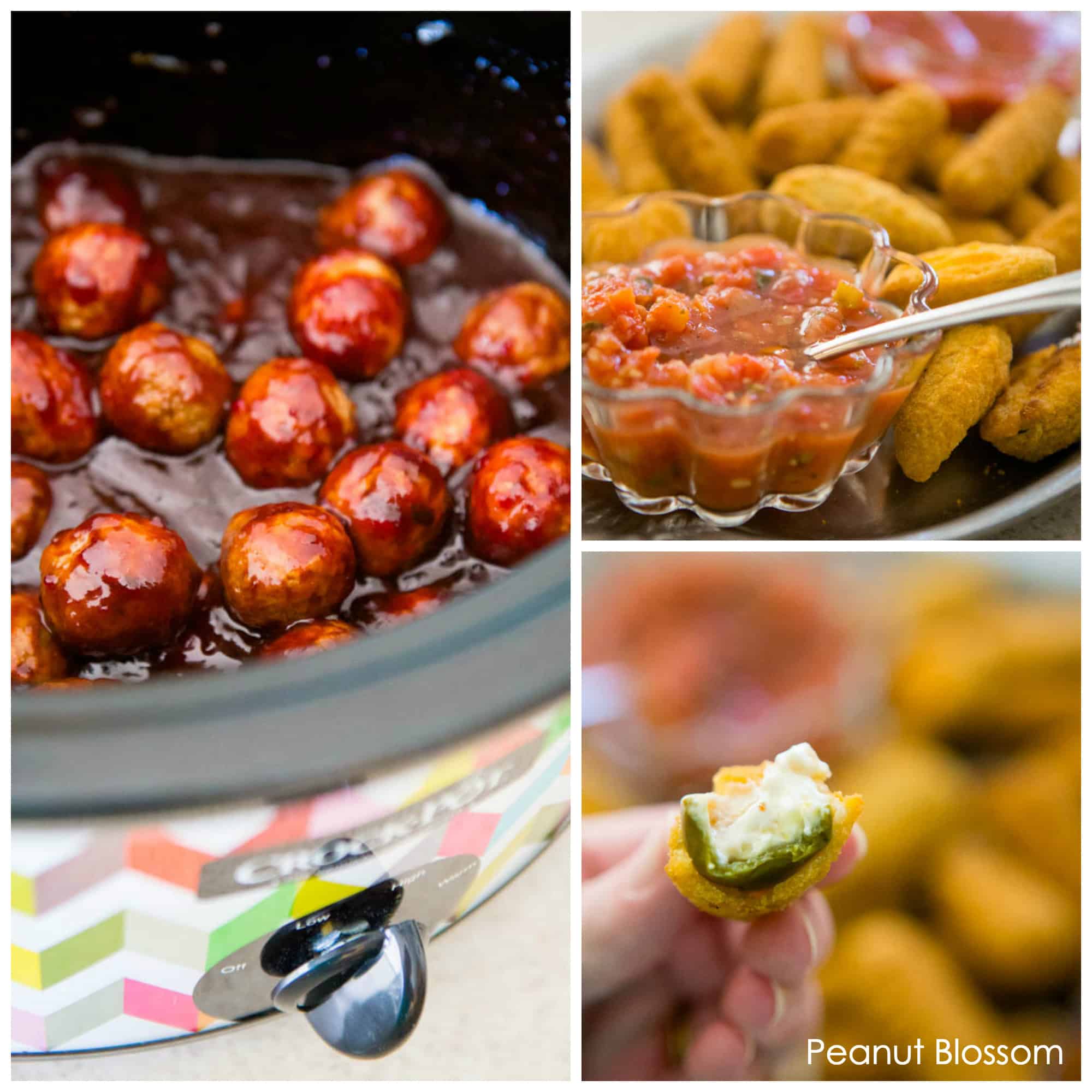 3. Keep the drinks handy: We're lucky enough to live in an open concept home where our kitchen and living area are all connected. If my husband wants another drink, he doesn't have to take his eyes off the tv, he can just grab one out of the fridge. If your house does not have a similar layout, consider staging a simple beverage bar in the living room! Store some water bottles and sodas along with your husband's favorite beer or adult beverage in a cooler or simple ice bucket.
4. Help keep the kids from standing in front of the tv: Tell me this happens at your house?! Little Pea especially has a habit of wandering around the living room while the game is on and ends up standing right in front of the tv.
It drives Tim crazy when he has to ask her to move right during a big play. I teased him that we should set up our own boundary lines in the living room as visual reminders to the kids to stay away from that space in front of the television. We laughed so hard and set it up for fun using simple crepe paper and tape: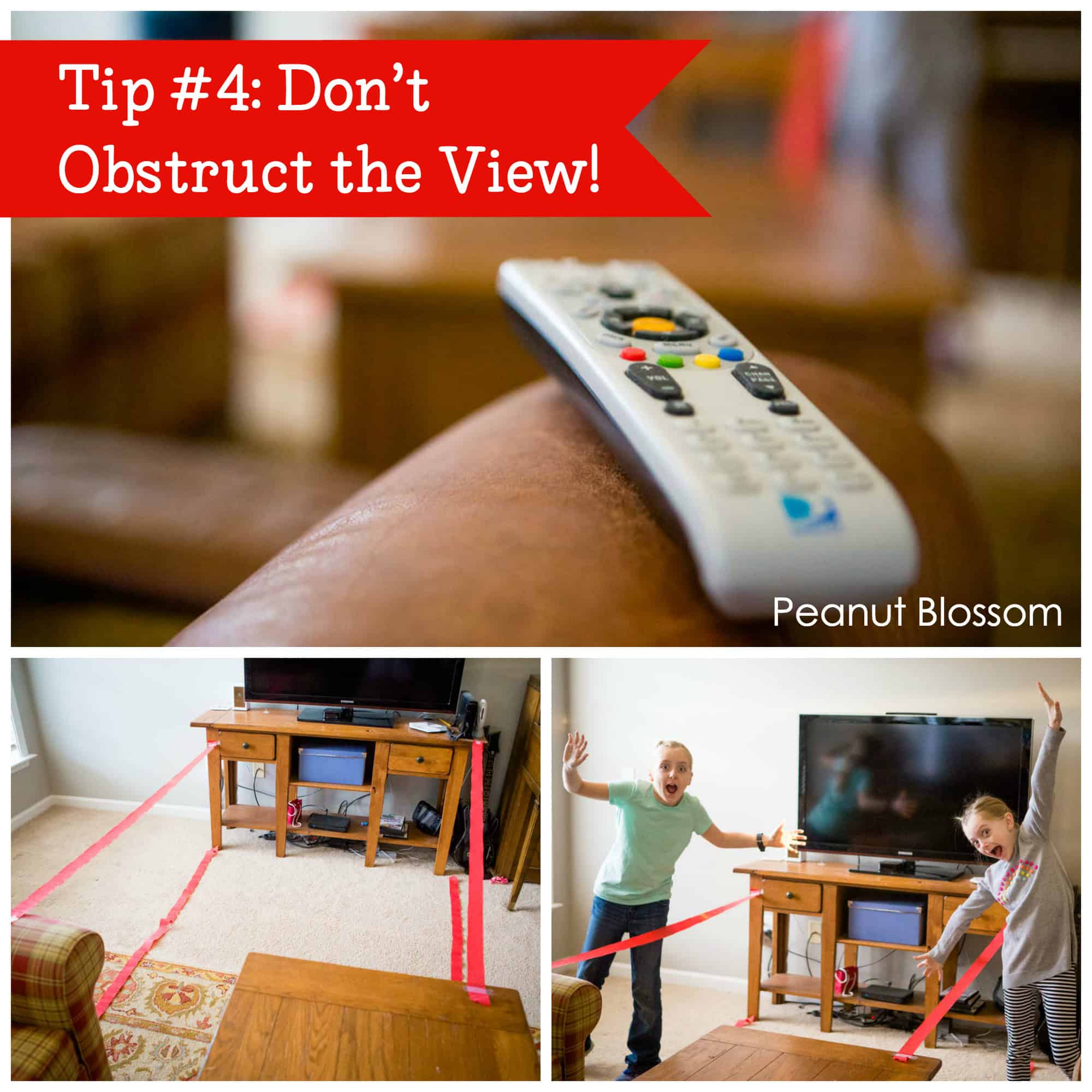 5. Save your time and money and skip the crafts!: I know, I know. Pinterest makes us feel all kinds of guilt over not having coordinating tablescapes and football themed party crafts everywhere. You know who appreciates that stuff? NOT your husband. Tim could care less if his tasty meatball is on a football plate or one grabbed right out of our cabinet. I swear he wouldn't even notice because his eyes are glued on THE GAME.
Your family and your guests will feel appreciated even if you aren't Ms. Martha Stewart herself. All it takes is just that tiny bit of thoughtfulness to host a party your husband and guests will love.

PS. Now it's time for a little fun! When you share your own #HalftimeHero snack idea via Twitter, Facebook, Instagram or Pinterest using the hashtag , you'll be entered for the chance to win a year's supply of Farm Rich snacks for all your game day needs!