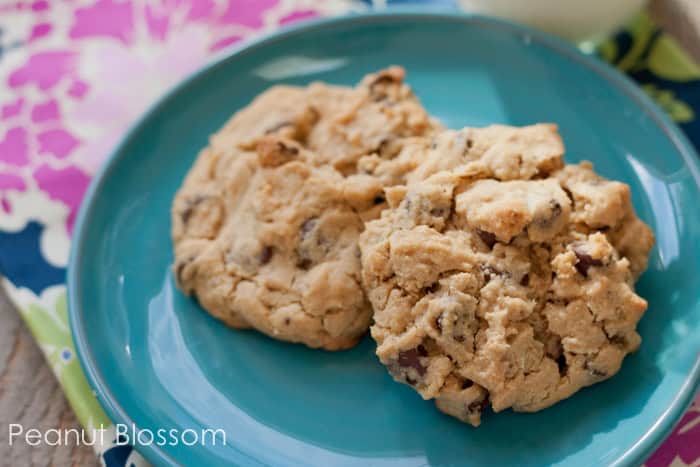 Have you ever considered creating a family recipe book? I've always loved this concept. Both my husband's aunt and his mother have embarked on such a project in the last few months and I love that they have special family recipes they want to document in a meaningful way.
Some of the most memorable moments for kids happen around the kitchen baking island. Let's make the most of those memories and do something special with them!

P.S. Have you seen the adorable recipe book templates by Shutterfly? They come with all the templates and clip art you'd need for this project and are totally customizable.
How cute is this spread?? Be sure to check out the other details, the color palette is perfect for food. The template featured is called "Favorite Recipes":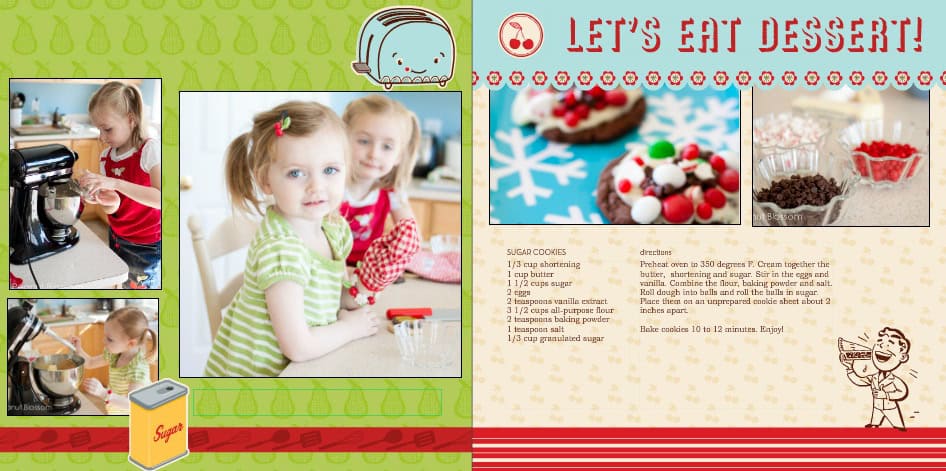 Food Photography, What not to do!: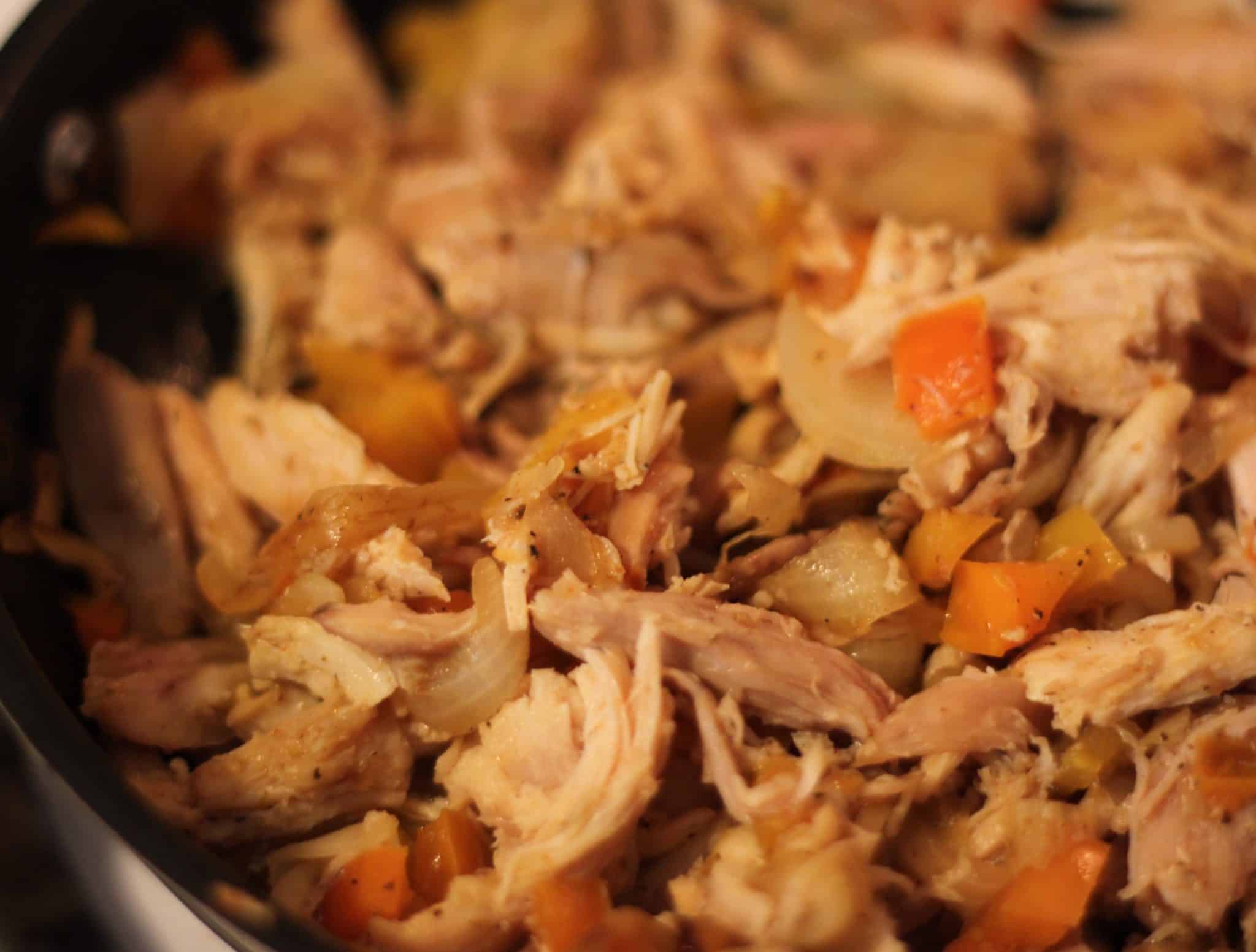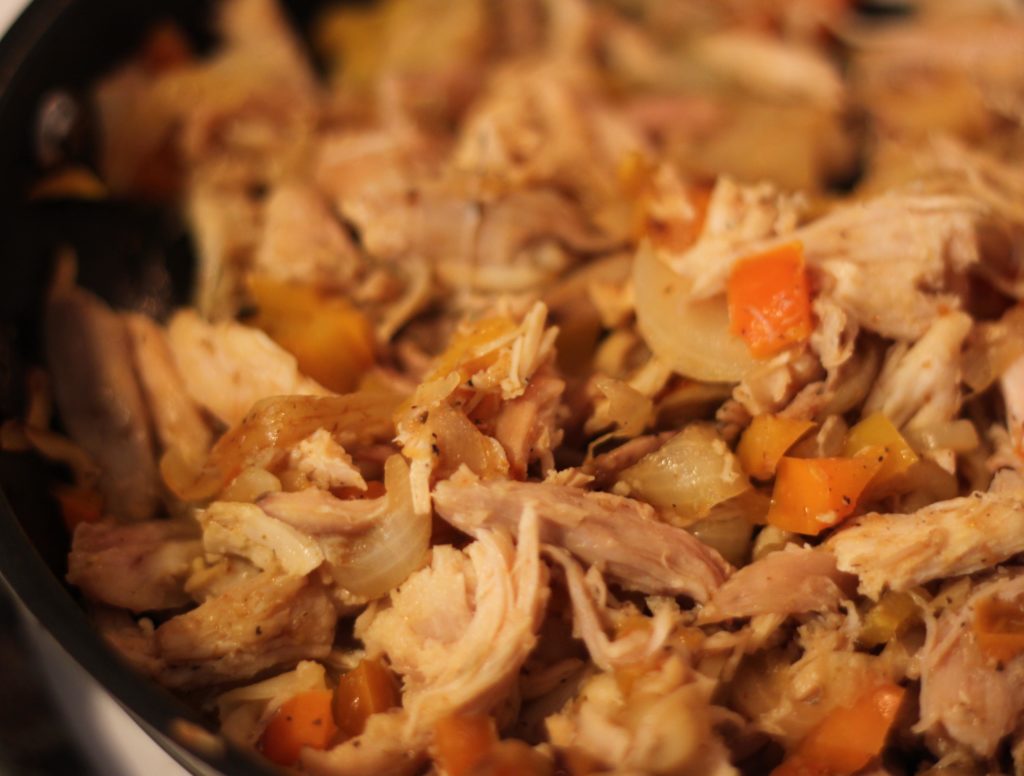 This is a shot of rotisserie chicken from the early days of this site. I'm not kidding. I share it because it is filled with common mistakes that are so easy to fix!!
1. Don't get too close to the food: No one wants to feel like their face is being pushed into the plate! I can't even tell what this is, I don't need to get that personal with my chicken!
2. Don't shoot with artificial light: This was captured late at night while I was making dinner. The only light was the dim overhead kitchen lamp. That is perhaps the most unflattering light possible for food.
3. Don't use too much bokeh (too much blur): If you're shooting in manual or priority mode with your camera, don't get tempted to use too low of an aperture for food. It makes people nauseous if they can't see the details of what they are supposed to eat! I rarely go below f/4.
What you should do: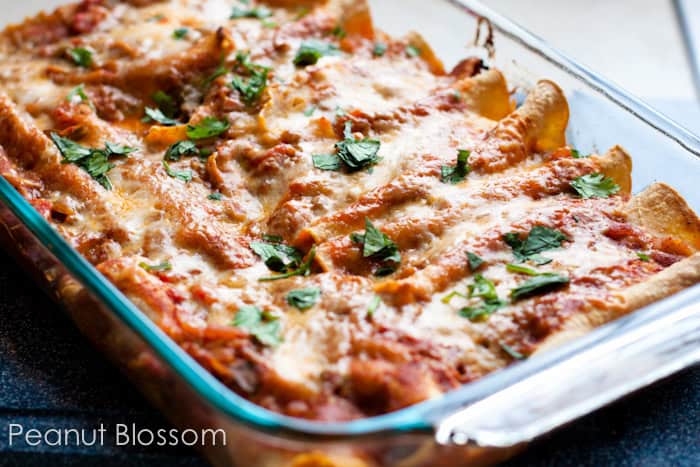 This image is significantly more pleasing. You can find the recipe for my favorite chicken enchiladas here. This was a real dinner I served my family shortly after this shot was captured. The only differences were very simple:
1. Get out of the kitchen!: The most flattering light for food is natural. Find a sunny window in your home even if that means shooting in your living room. Set up a table or hard surface and no one will ever need to know.
2. Capture the details: I've pulled back a bit so you can actually see the whole dish here. You can get a peek at the curves of the casserole dish itself. It's a comfortable distance from the food but still intimate enough that you don't see the clutter of my kitchen.
3. Add some color: Most food is very bland looking without a little help. In this case I sprinkled some fresh chopped cilantro over the top to give a pop of green. Parsley sprigs and lettuce beds are also useful tricks for making brown dishes look more appealing.
Bonus Tip for Bakers: Most baked goods are the brownest, blandest things you'd ever have to try and document. Use colorful props to help liven up your photo! The cookies at top are shot on my favorite blue plate and I used a colorful swatch of quilting fabric I had from my sewing room to perk up the image.
Don't forget the personality!
In my opinion, no memory book would be complete without some shots of my favorite baking helpers ever. If you really want to make your family cookbook special, you'll absolutely need the tips I'm sharing over on Melissa & Doug's Playtime Press.
Capturing kids in the kitchen is the icing on the cake. It will turn your memory book from "just another cookbook" to something truly sentimental.
Check out my favorite tips here.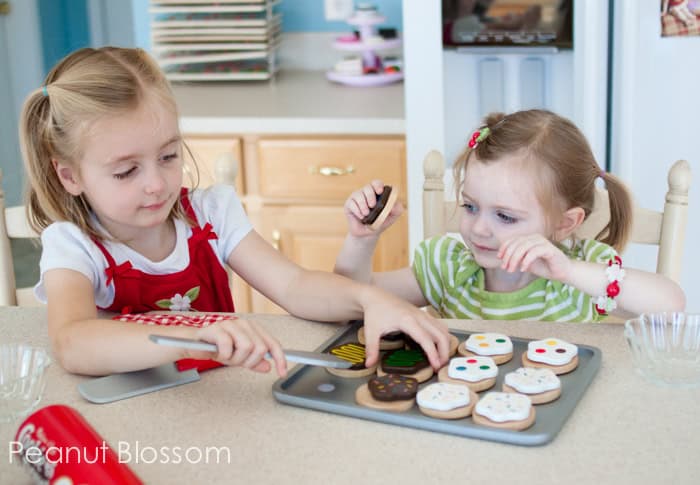 Liked this post? Pin it!