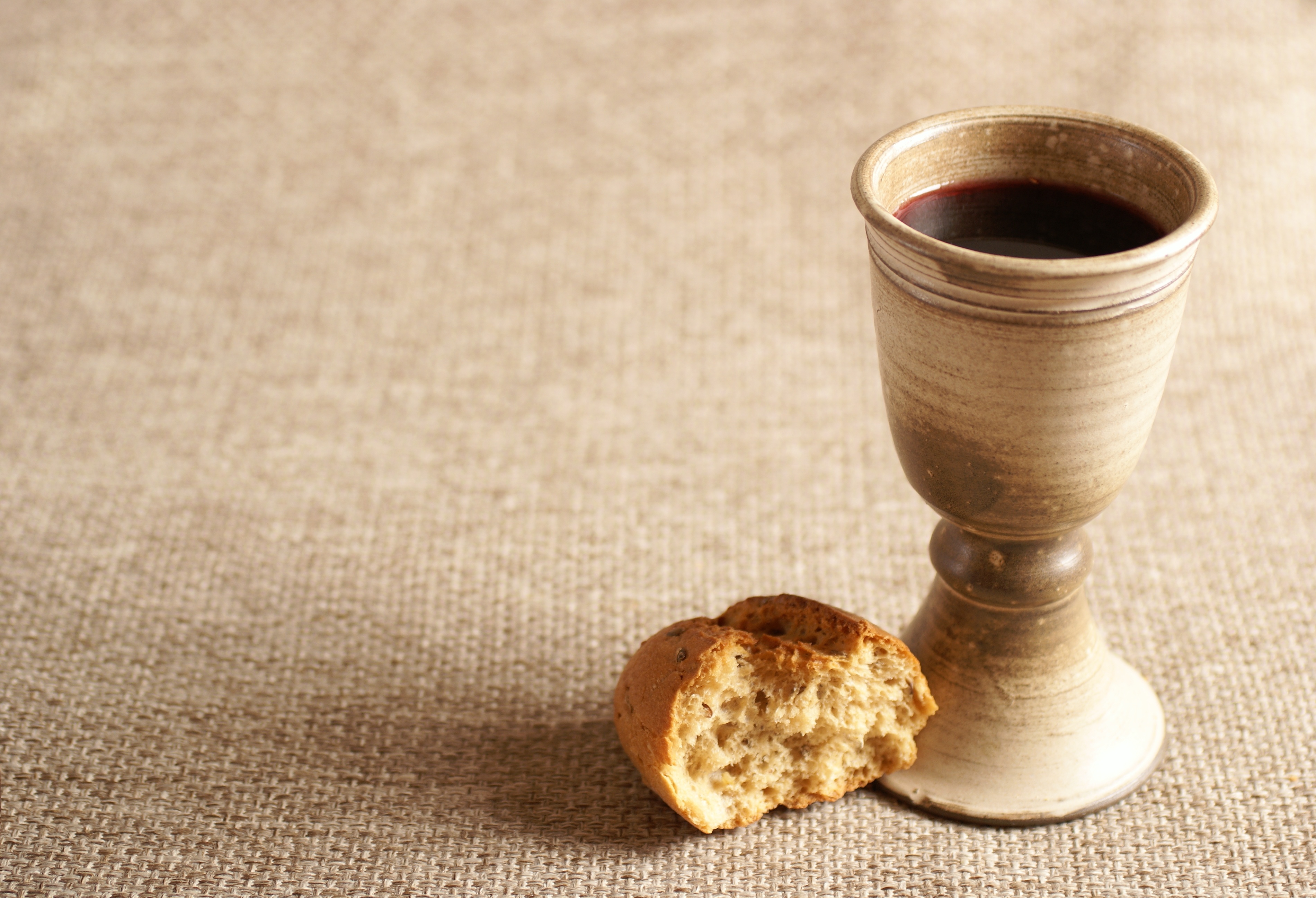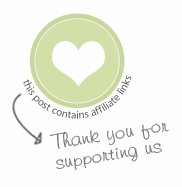 I can hardly believe that our little Peanut is preparing for her First Communion in May! On top of her preparations at church, we've now started to do some of the celebratory preparations here at home.
We were lucky to find the perfect dress on our very first trip out shopping and now it's just a matter of details. I thought it might be helpful to round up some of our favorites for those of you in the middle of preparing your own little one for this milestone!
I'm curious, what kind of party are you planning for your event?? We live far from our extended family, so the celebration we host is going to look a lot different than the one my mom hosted for me back in the day. I've got my thinking cap on for ideas to make it extra special. Would love your thoughts!

First Communion Resources: Invitations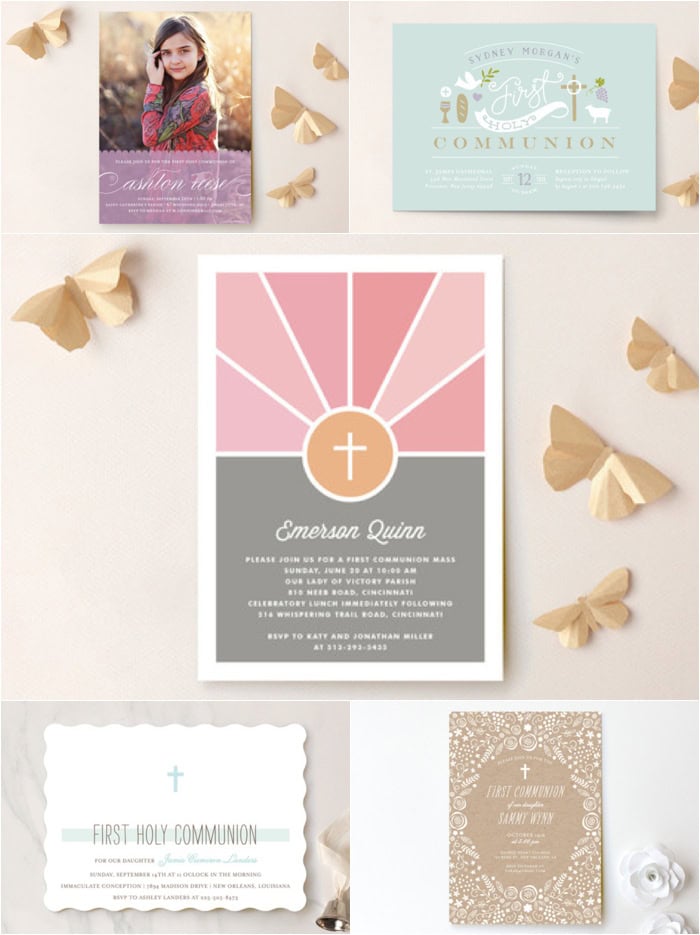 The gorgeous First Communion Invitations at Minted are so elegant and easy to personalize!
I love the gentle watercolor palettes and illustrations. They even have a few photo-based cards if you prefer. Our Peanut would love any of them in blue.
I especially adore this design: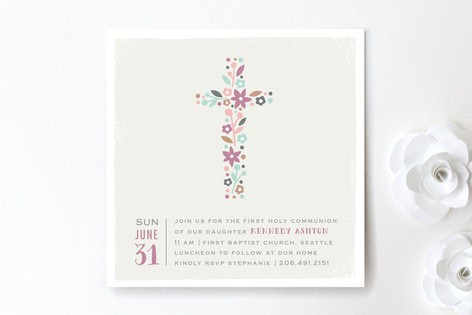 If you need invites for your party, Minted is offering 15% off as part of their Spring Event through March 16!
First Communion Resources: Dresses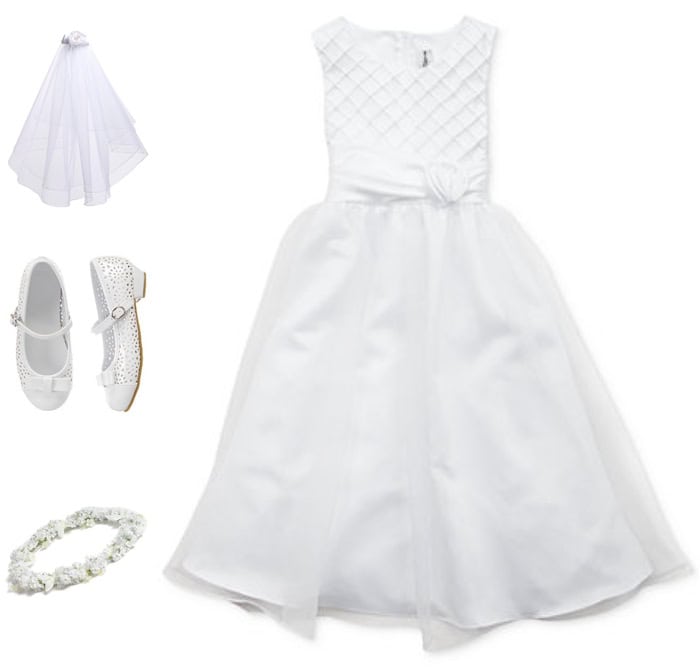 When I first started hunting online, I was horrified how expensive some First Communion dresses are! When I finally found an entire department devoted to Communion Dresses at Macy's I was ecstatic!
Our girl is just simply not into frills so I was giddy to find the perfect dress for her during our first trip out. I've already snagged her shoes and now we're just looking for the perfect veil.
If you're looking for a dress, Macy's has lots of options and a fantastic sale going on right now with the dresses nearly 50% off! Take a look here.