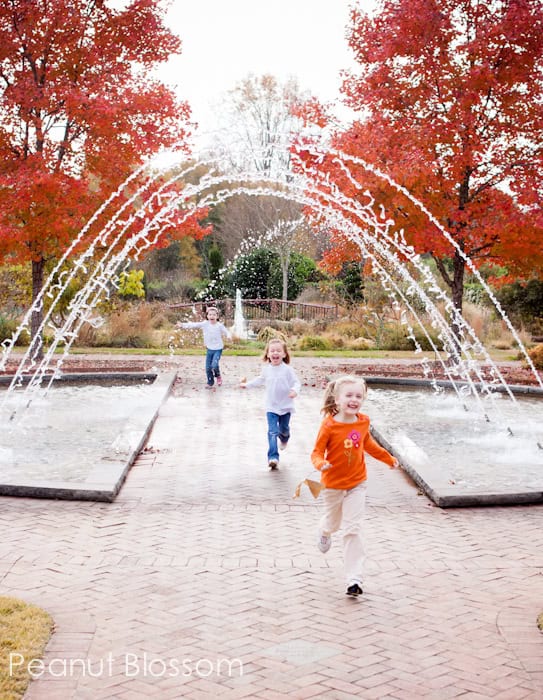 Homesickness has settled in. We're approaching the 3 month mark since our move and I'm really starting to miss the familiar. Our fall wall gallery has these images on display in our entryway and every time I pass them I feel a painful tug at my heartstrings.
It's no secret that I'm a huge fan of the Chicago Botanic Gardens. I have countless pictures from that little slice of heaven taken during our frequent trips there since the Peanut was born. Leaving CBG behind when we moved nearly broke my heart. Those are the pathways I strolled both my babies. I know that garden like the back of my hand.
It is time to make some new memories. I'm so grateful that we have the Daniel Stowe Botanic Gardens a short drive away. We've been too busy to visit up until this last weekend. I'm so grateful we had friends along for the first adventure.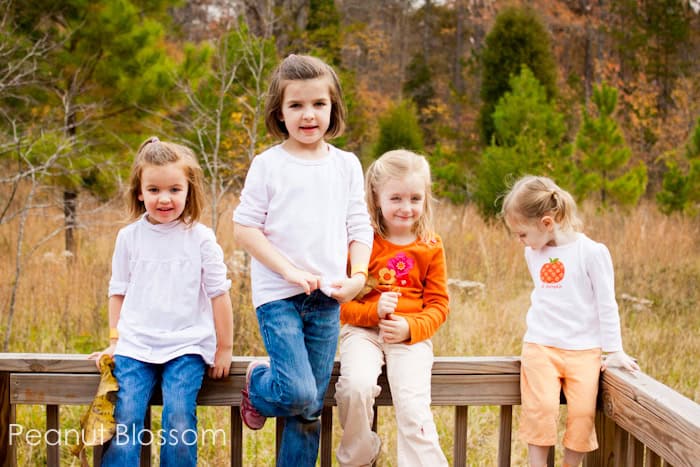 As much as I adore CBG, the Daniel Stowe gardens is a nearly perfect spot to take girls this size. We were the only visitors in sight that day and it is just the right size to let Little Pea down from her stroller and off running.
We couldn't have asked for more perfect weather. I've been promising the Peanut that we would do a Leaf Walk as part of our fall list. I just wasn't sure where to make that happen. When I saw hundreds of leaves floating down over the girls as we walked along this path, I knew we'd found the perfect spot!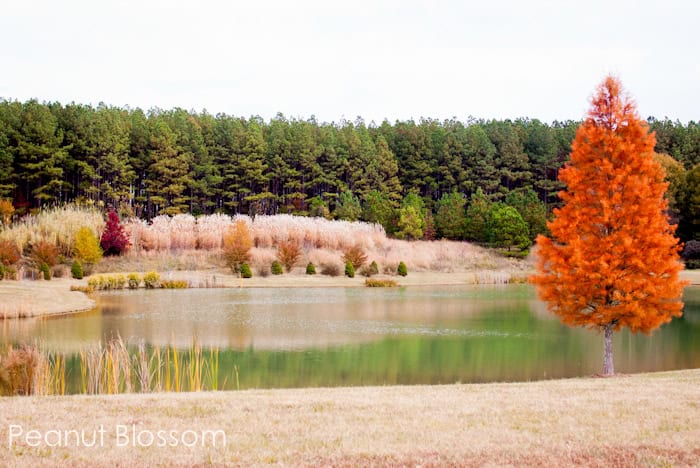 November 12 and there are leaves still on the trees. My brain is struggling to adjust to the idea that fall lasts as long as it does here! I'm more used to planning for snow and counting the days till the Christmas lights go up to break up the monotonous grey landscape that comes with November in the midwest.
These bright reds and oranges and a morning filled with giggling girls running through fountains was just what my homesick heart needed.
Do you have an unexplored nook in your backyard? Maybe now's a good time for a little adventure for you too!