The Peanut likes to play "Detective." She comes to me with a notepad and marker and says, "So, what's the trouble? I heard you lost something and you need me to find it."
So on one particularly busy evening, I told her, "I've lost my sanity."
"Ok, ma'am. What does your sanity look like?"
I chuckle. "It's . . . round. And . . . fluffy. With. . . purple spikes on it." before turning back to the casserole I'm prepping.
And lo and behold, look what she finds!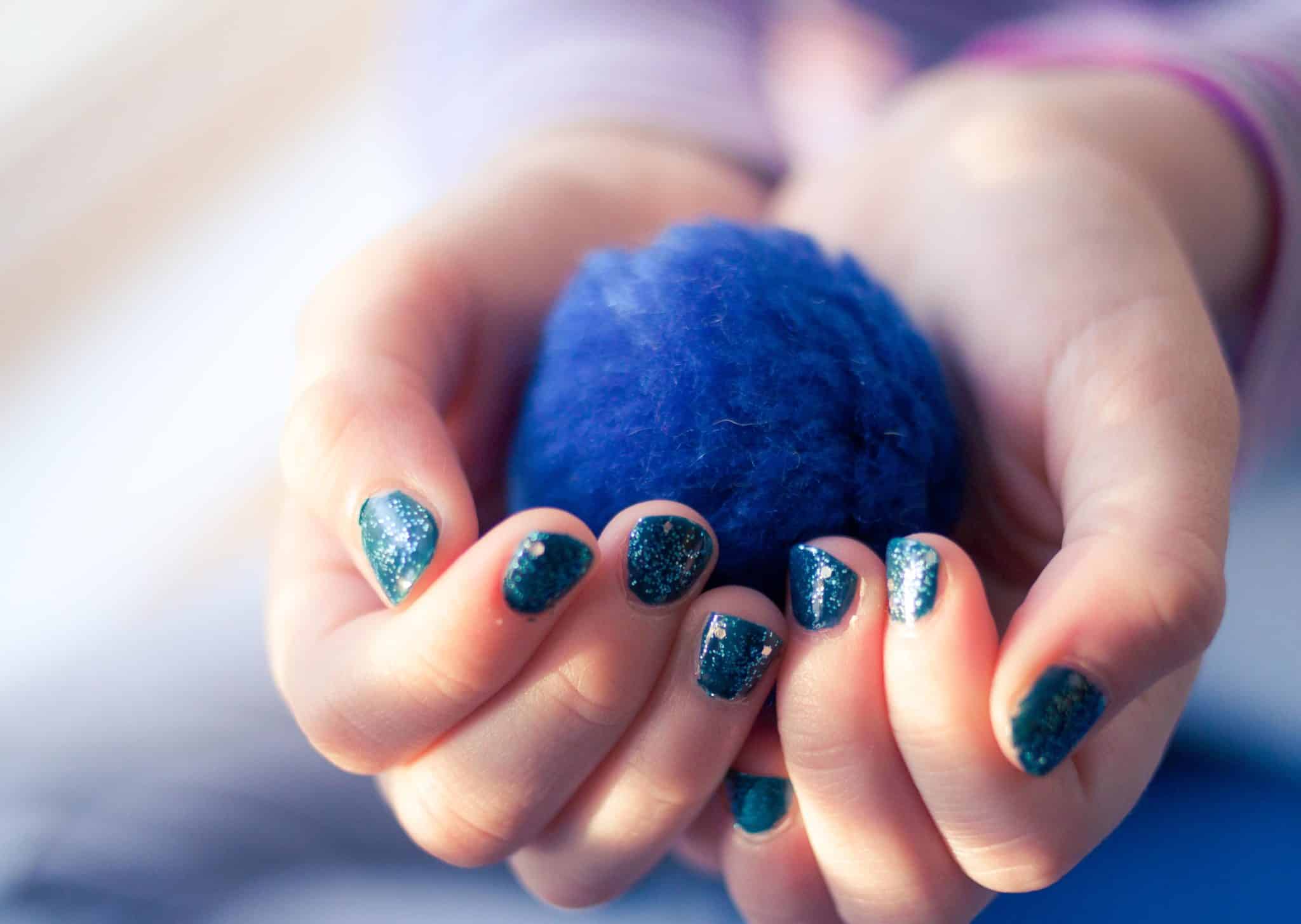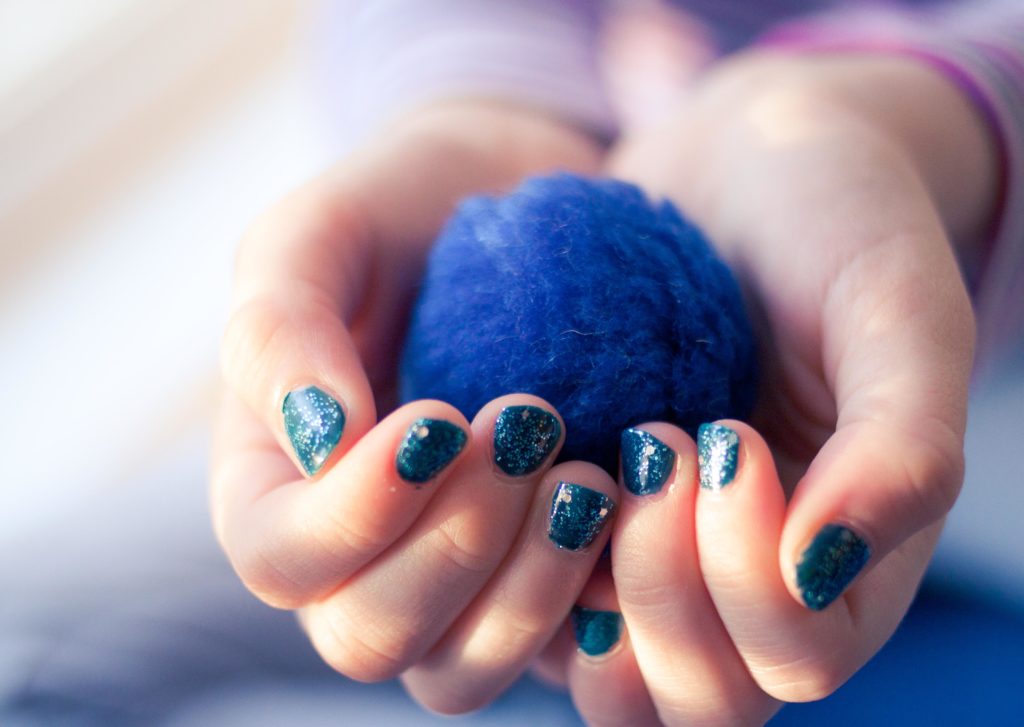 "Mommy!! I FOUND it! Here's your sanity."
So the puff ball is blue and not purple. I say close enough. Like any good mother, I squealed with joy and promptly placed "my sanity" on the fireplace mantle so I don't lose it again.
And there it sits now in it's place of honor. This is one childhood treasure I am hanging onto for sure.