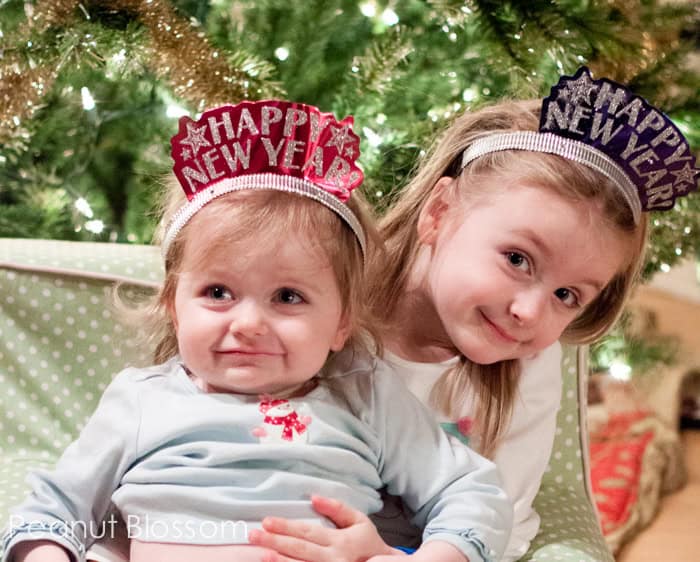 Meal planning during a holiday week seems to be the most challenging for me. December passed by in a blur and without the time to keep up with my weekly meal planning posts I honestly couldn't tell you what we ate this month!
This morning I needed to make my New Year's Eve grocery list so I decided to meal plan the next few days to save myself another trip to the store. I thought you might enjoy some last-minute suggestions for our family's favorite holiday foods since it isn't too late for you to add them to your menu!

P.S. If you're looking for some new ideas for celebrating New Year's Eve as a family, you might be interested in my Top 10 list over at Melissa & Doug's Playtime Press. We loved adding some of these new traditions to our roster last year and are including a few more this year.
Monday:
Tuesday -- New Year's Eve:
Steak and Tubes: a classic family favorite, this is our Ultimate "fancy food." ha. Forgive the photo if you click through.
Smitten Kitchen's Chocolate Silk Pie: recipe is from her cookbook but this recipe looks like a great alternative
Wednesday -- New Year's Day:
Breakfast:
Best Ever French Toast with breakfast sausage, clementines
Lunch/Dinner/All-day Nibbles:
Thursday:
Beef fajitas (already marinating in the freezer) with homemade salsa
Friday:
Turkey bolognese sauce from Trader Joe's freezer section over potato gnocchi
Saturday:
Leftovers or freezer diving (I've got a few casseroles and stews saved away.)
Liked this post? Pin it!