Last night was my turn to host my monthly book club. I had to cancel my previous turn at hosting during swine flu season last year so it has been almost 2 years since it was my turn to have the ladies over for chatting and snacks. I decided to spoil them with some fantastic munchies to make up for the long spacing between welcoming them into my home.
The book I chose was "Eat Pray Love" by Elizabeth Gilbert (more on that tomorrow, let's get to what really counts--the food!) Since she spends the first third of the book in Italy, I decided to go with that for my theme.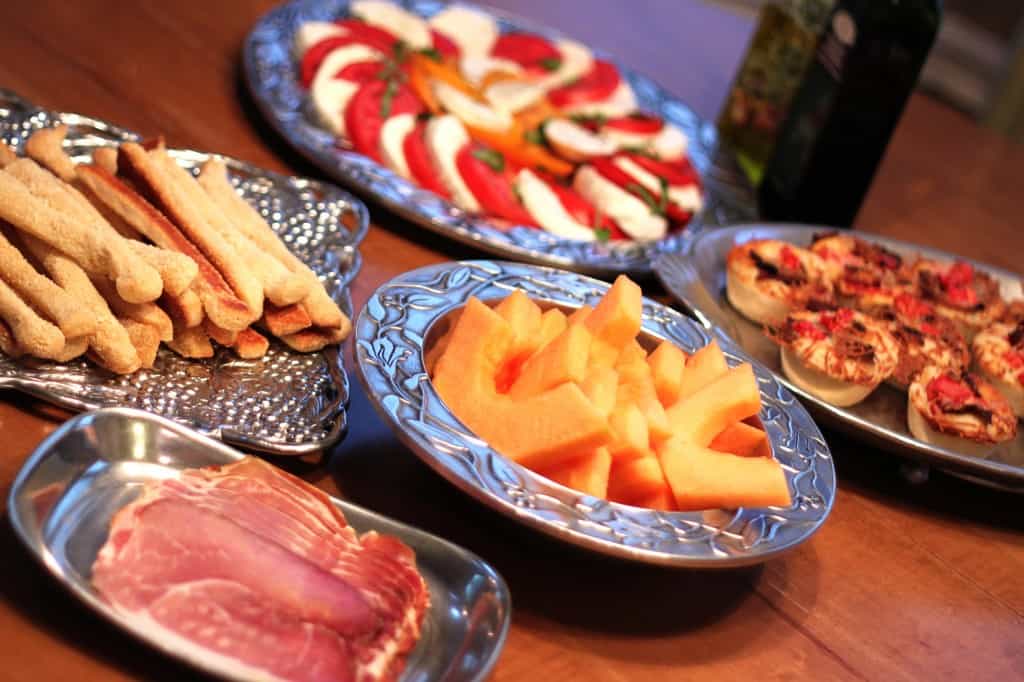 The menu:
- Tomato & fresh mozzarella platter
- Parmesan breadsticks
- Cantaloupe
- Prosciutto (laid out separately to be enjoyed with either the breadsticks or cantaloupe as guests preferred)
- Deep dish pizza cupcakes
- Creme brulee with blackberries
- Amaretto stone sours (Yum! I haven't enjoyed one of these in years!)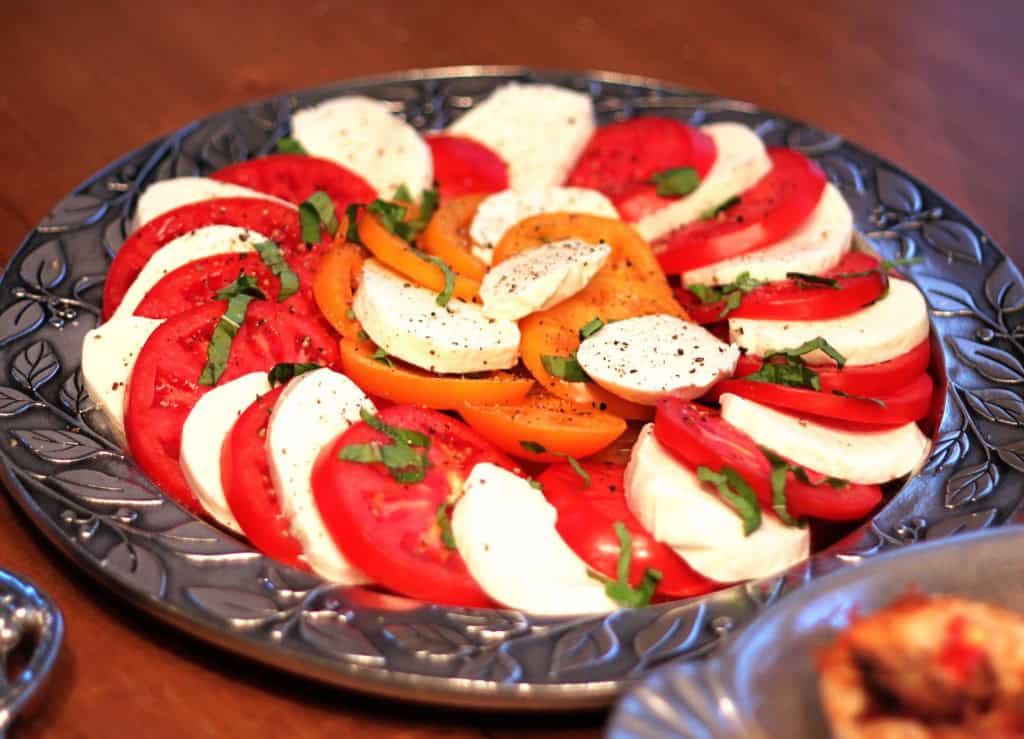 The secret behind this tomato platter is the tomatoes themselves. The Peanut and I took a roadtrip out to a local farm market to get these beauties and they were definitely worth the effort! I sprinkled fresh basil, kosher salt, and cracked pepper over the top and laid out olive oil and balsamic vinegar for guests to choose between.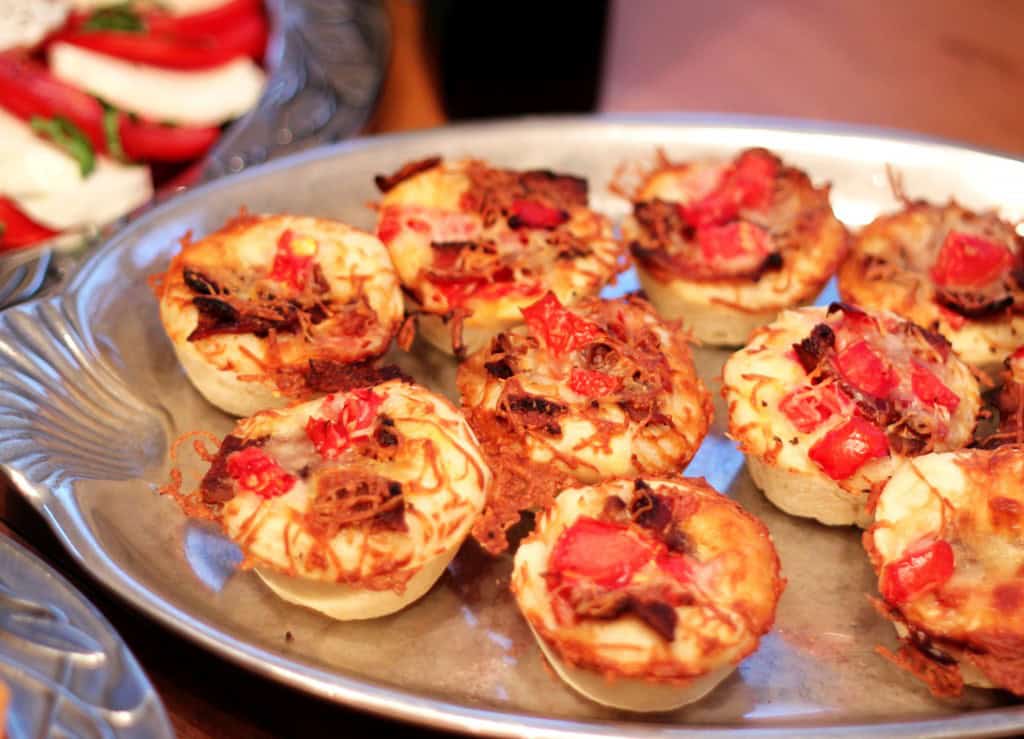 I found the recipe for these deep dish pizzas from this month's Everyday Food magazine. I originally intended to have pepperoni and sauteed vegetables but could not find the pepperoni at our grocery store! I ran out of time and ended up filling them with crumbled bacon, tomato, and more mozzarella. In my opinion, they definitely needed some onion or something else fresh included. (I would have loved to add pineapple to mine, but I know that's not an overly popular choice.)
I also learned the hard way to never buy anything but King Arthur's Bread Flour. This was the first time in several attempts where my pizza dough failed miserably. I tried a different brand this time and it was the only thing I had done differently.
And then there was this: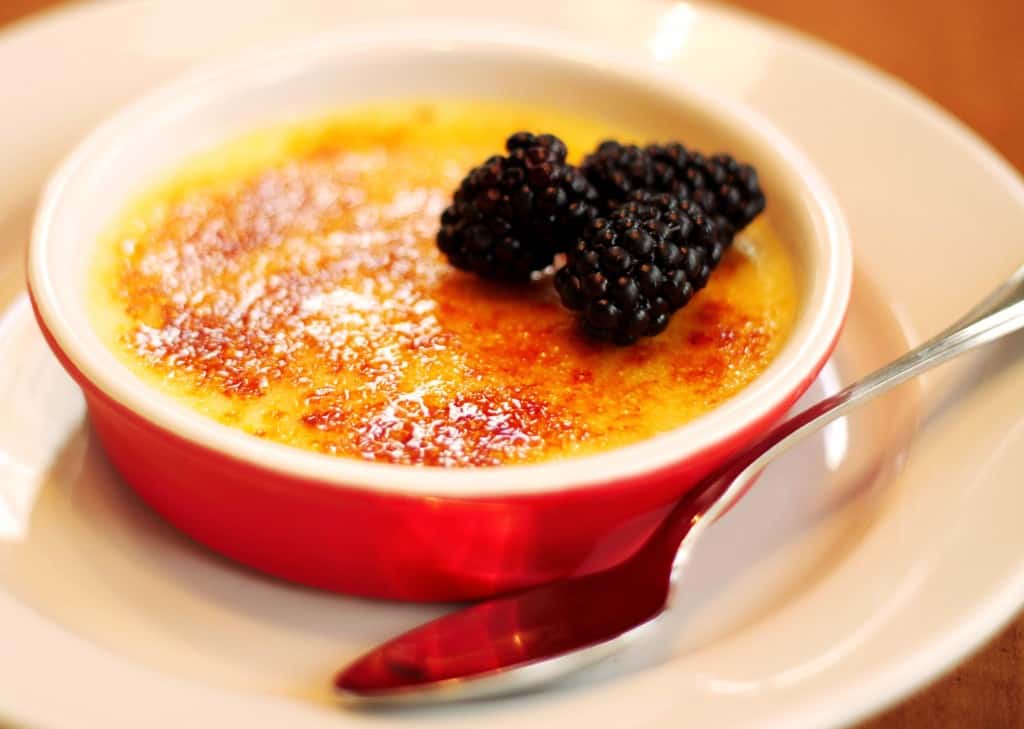 This creme brulee is such a wonderful easy dessert and so fun to serve at parties. It actually deserves a post all of it's own with recipe and technique tips. Look for that here!
Technically, to stick with my theme I should have served my friend Moira's tiramisu, but I was already very short on time and finding just the right ingredients would have taken me days to get to the proper stores. Oh well, we can't be perfect, right?!