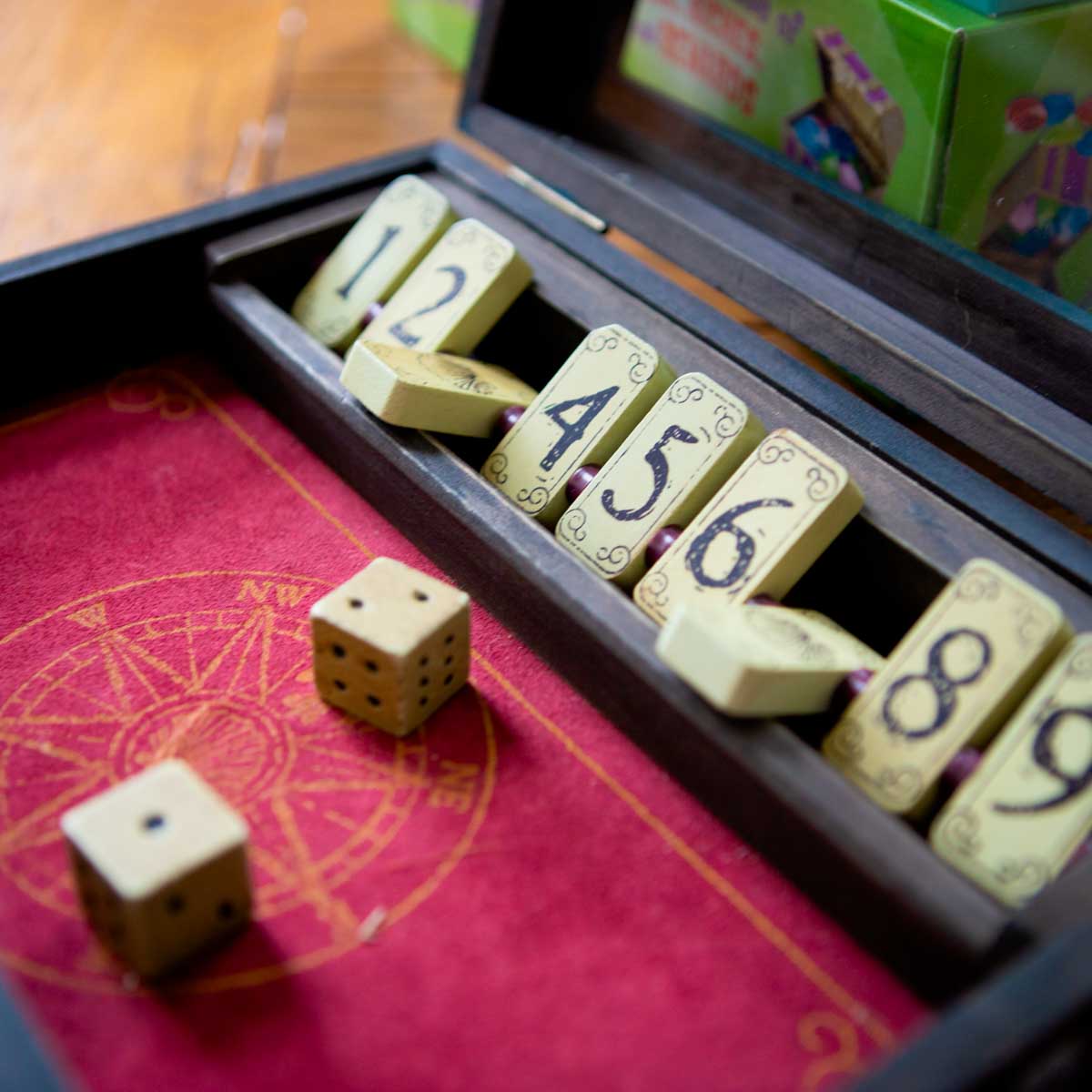 One of my favorite things about the fact that our girls are getting older is that the games they are capable of playing are all that much more fun for me.
Happy as I was to play pretend with little figurines and capture their dress-up scenes, I love watching them work through the challenge of learning board game strategy.
I love it even more when they are able to beat me fair and square without any extra <cough, cough> assistance.
We've tried to establish a weekly game night for the family.
The girls love the routine of looking forward to playing with us and I look forward to consistent together time for our family.
3 Important Game Night Tips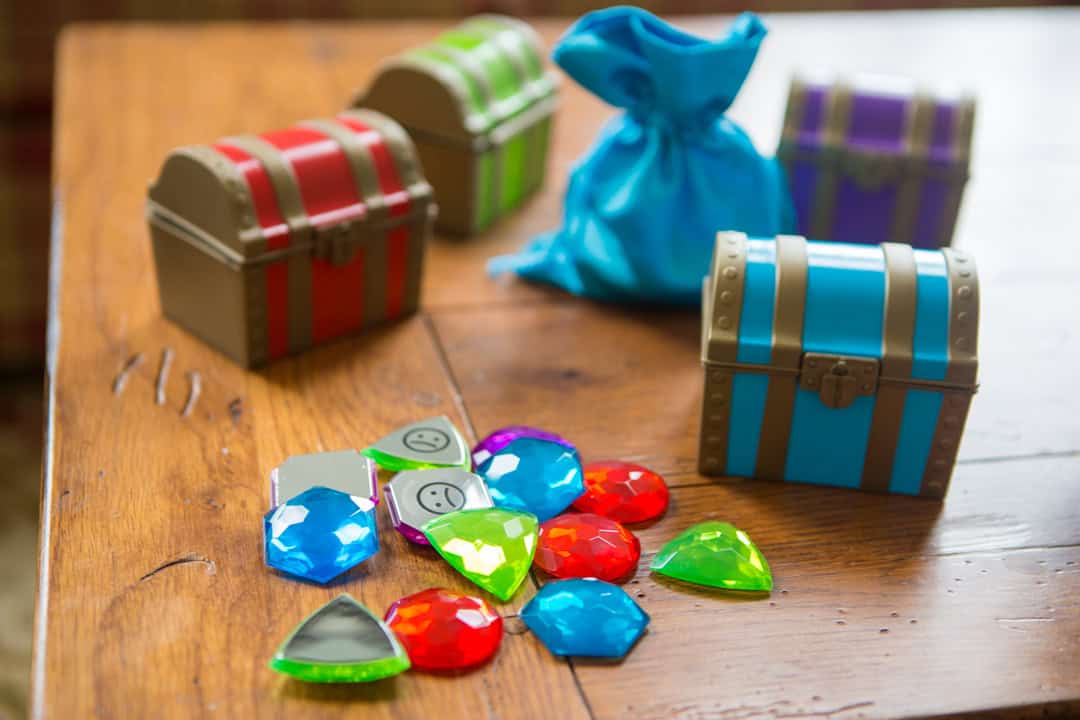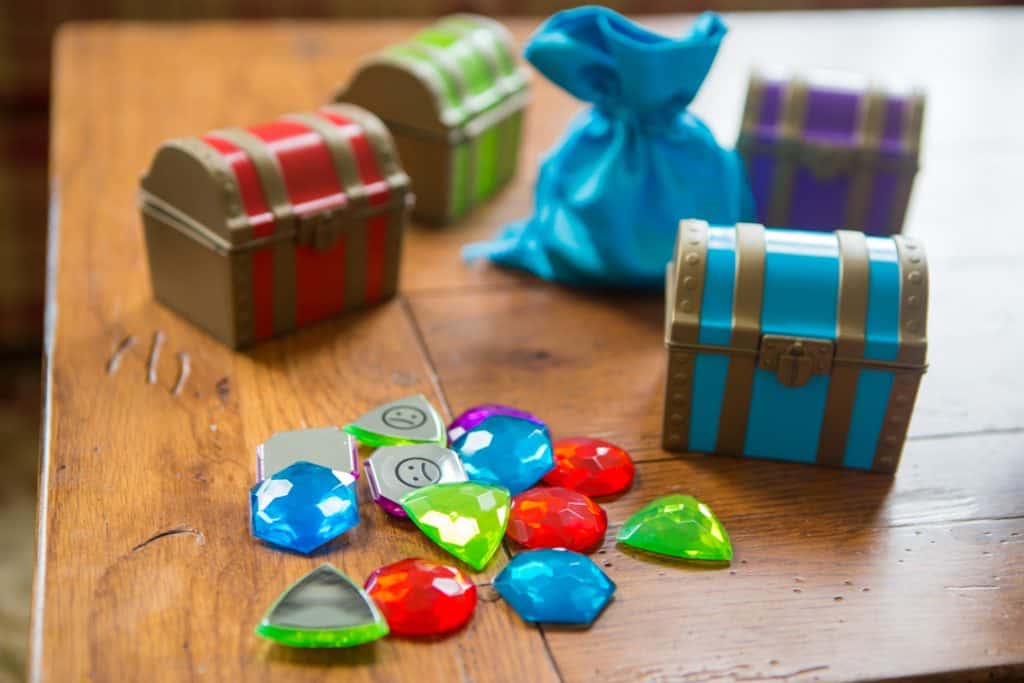 1. Choose the Game Wisely
Finding games that work for a wider spread of ages has been the most challenging part of game night for us.
With Little Pea still learning to read and the Peanut ready for something more mentally challenging, it's hard to strike a balance while keeping everyone engaged.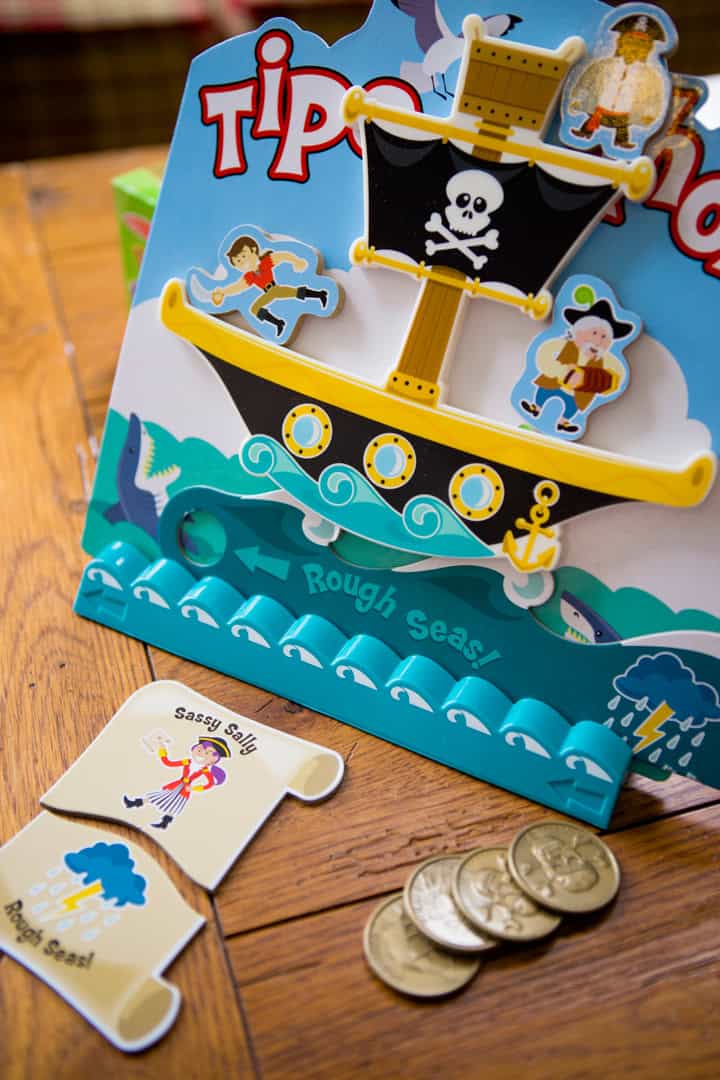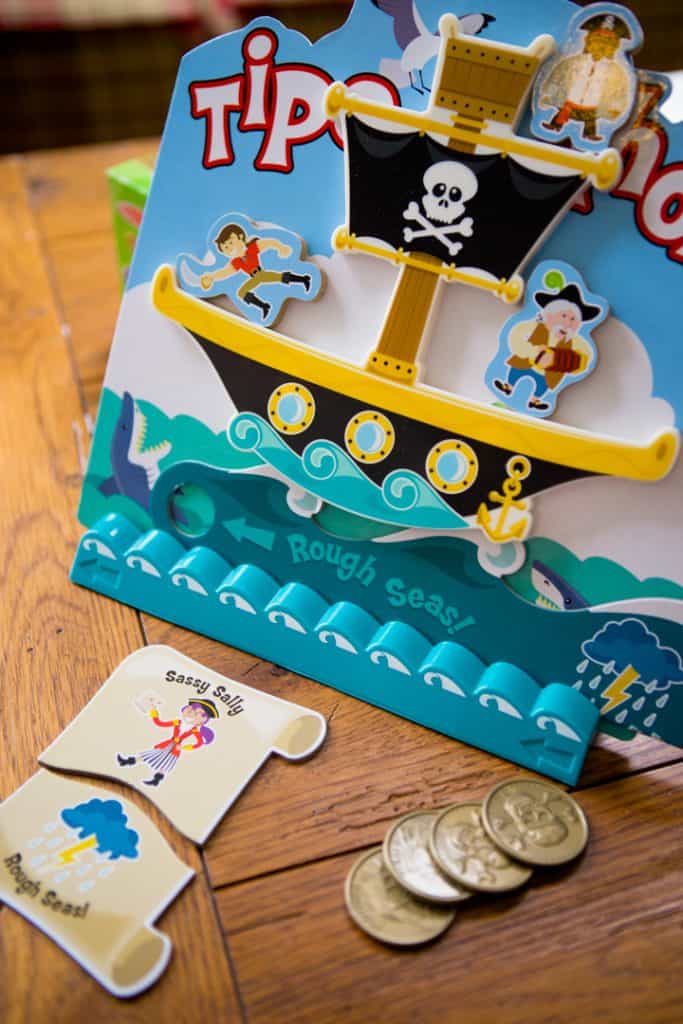 When I attended the sneak peek of Melissa & Doug's booth at Toy Fair NYC in February, I got the chance to meet Melissa and Doug themselves.
Melissa spoke about how they developed their line of board games because she wanted something more challenging for herself.
Oh how I related to that! It's not just about keeping the kids interested, but making games that the parents want to play with them.
Some of our favorite family games include:
If you're looking for something to work on together over the course of a few nights, don't miss my puzzle tips for families who want to try a 1500 piece puzzle!
2. Family Game Night Snacks
The difference between simply playing a game with your kids and Family Game Night (in capital letters!) is all in the snacks.
Often we have already had our dinner and are playing a game afterwards.
So, I like to stick with light little sweet treats for munching.
Some favorites for game night include:
3. Get Creative with Location
After a long week at the office, Tim likes to stay home on Friday evenings so our game nights tend to happen right at the dining room table.
There's nothing wrong with this, but it is easy to fall into the habit of assuming that is the only place you can play a game with the kids. So not true!
I am so inspired by my friend Zina over at Let's Lasso the Moon and how she takes her girls on coffee shop dates with Shut the Box under their arms or over to an outdoor patio with Suspend ready to go.
These perfectly portable game options don't need to stay at home.
Try a change of scenery and use them to connect with your kids on the go.
We even took the simple step of using our games outside on the patio picnic table right in our own backyard so we could enjoy the fresh spring air while we played.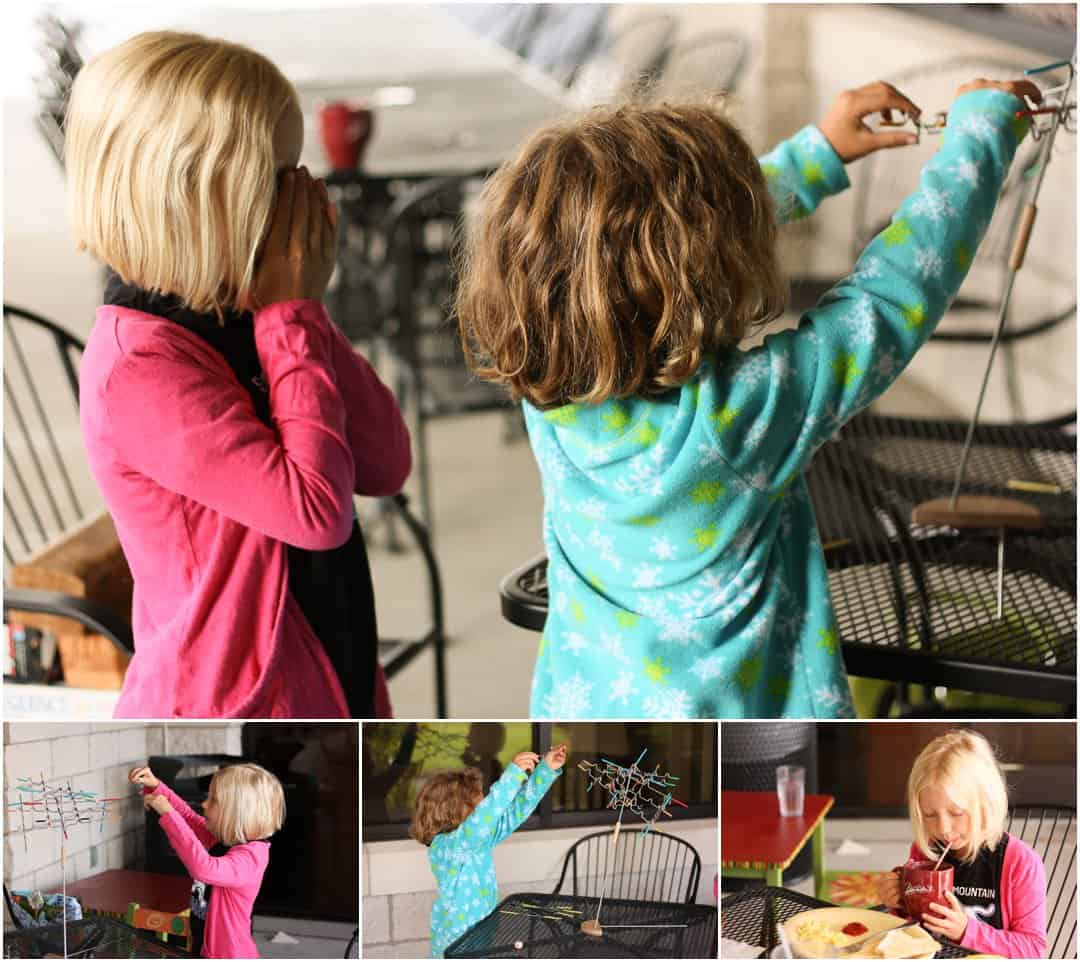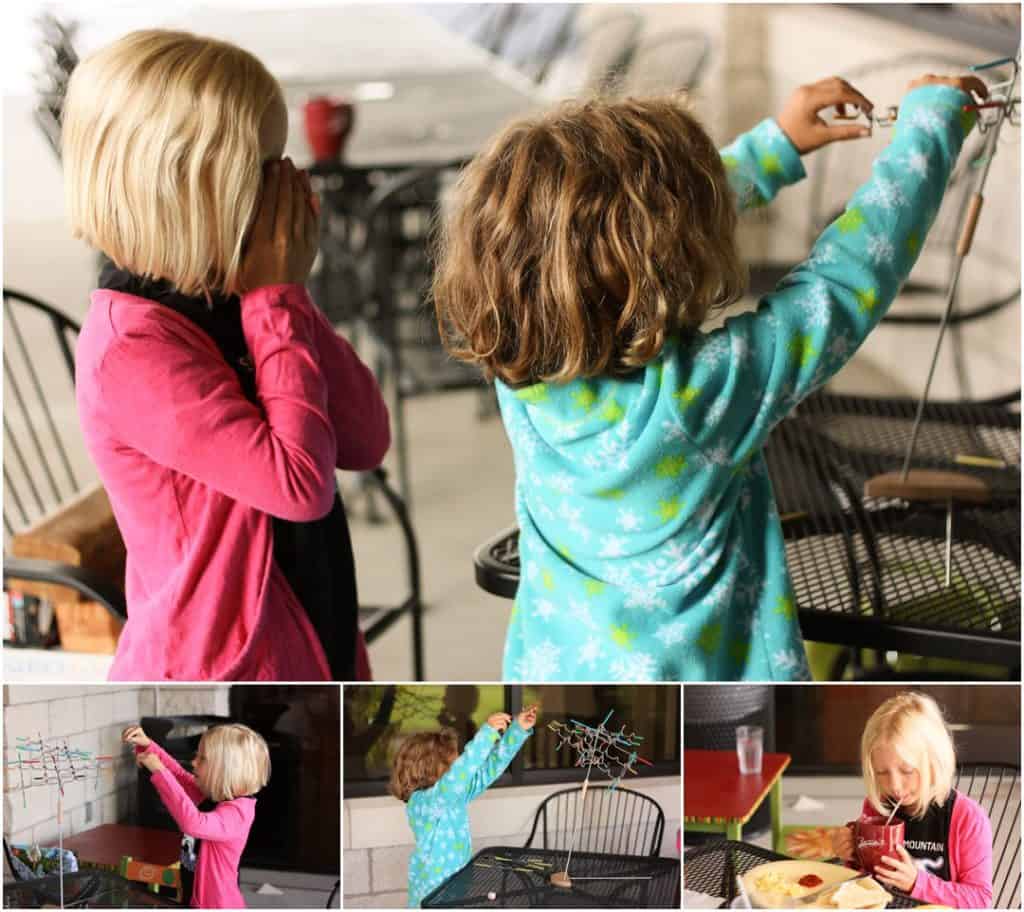 What are your favorite family game night traditions? How do you keep everyone around the table happy? Have a favorite snack recipe?
Leave me a note in the comments, I'd love to know!