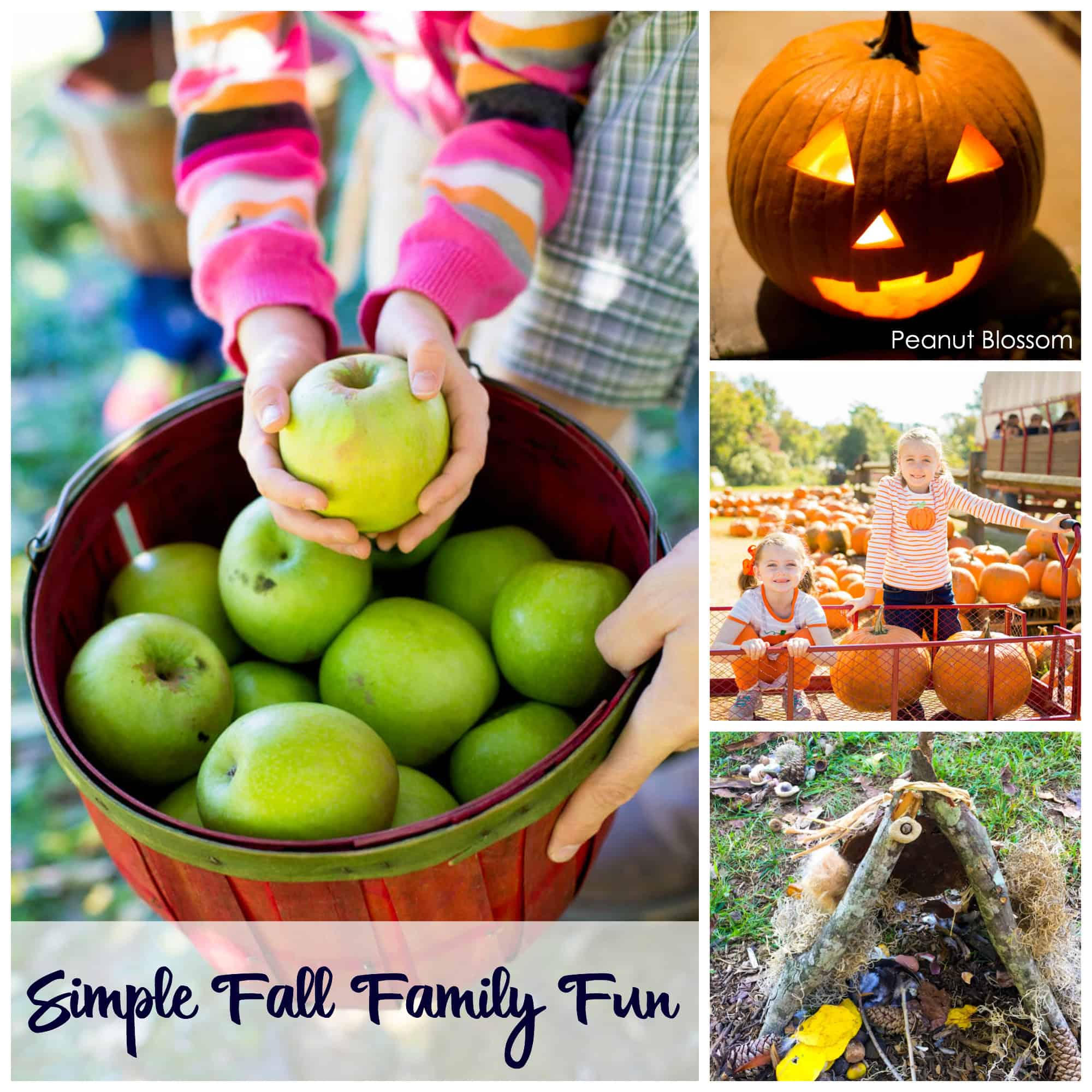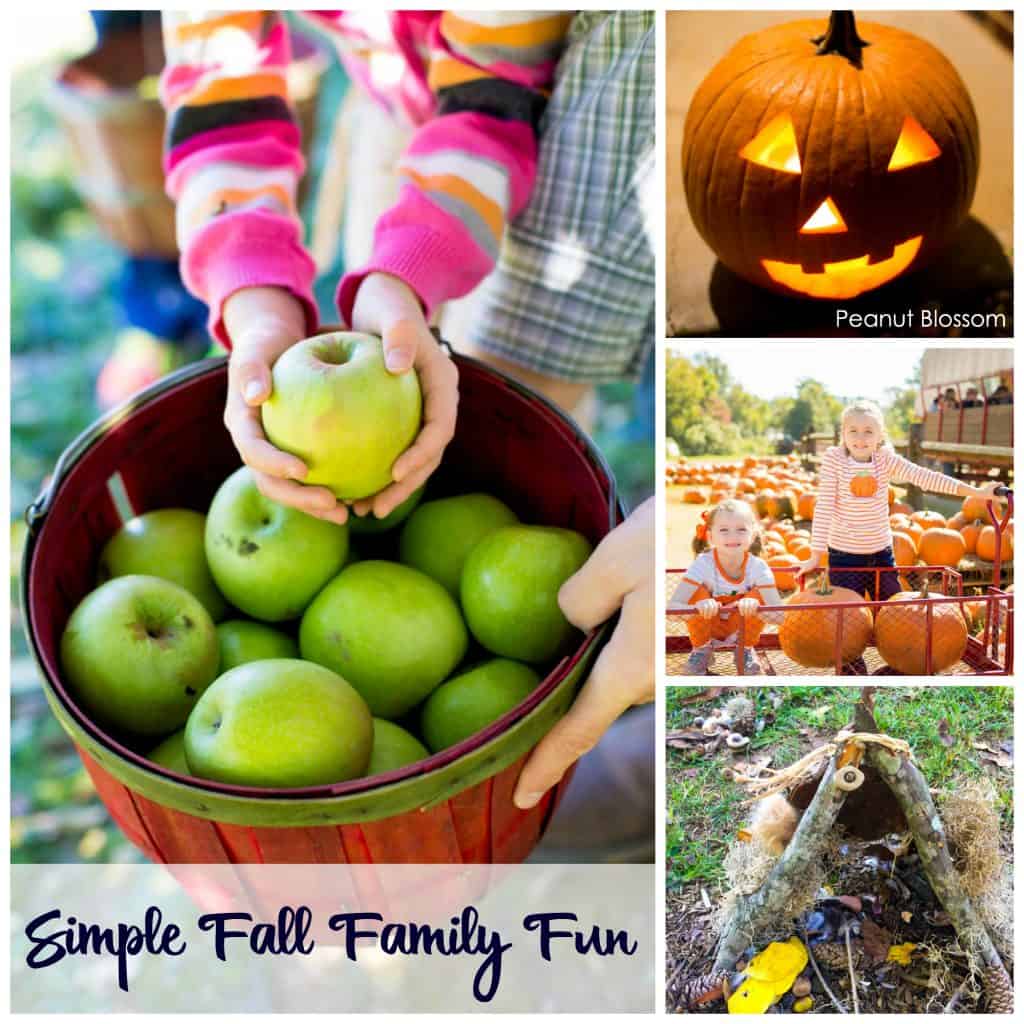 "My kids have outgrown going to the pumpkin patch." Those heartbreaking words came from a reader over on Facebook and they stopped me in my tracks.
As my girls get older, I have started to worry about the day they too will outgrow some of my favorite fall traditions. The time to enjoy this season is now!
It made my heart so happy that they asked me this morning when we'll do our fall reading picnic or if I plan to make pumpkin bread for them soon. I know the memories we've made are ones that all of us will cherish long after they've grown.
Spending special time with your kids doesn't have to be complicated or take a lot of time, but I feel like many moms and dads get overwhelmed. You can celebrate the season with simple and cheap (if not free!) activities that your kids will remember long after the fall has passed.
I wanted to share with you some of my favorite resources and ideas for fall activities for kids:
1. Seasons School: Autumn Workshops by Nurture Store
My friend Cathy over at Nurture Store has created an amazing pair of workshops to help parents celebrate the fall season with kids. The themes for the two workshops are:
Leaves & Twigs
Apples & Pumpkins
Her activities are perfect suggestions for kids ages 5 - 10 but can be tweaked and modified to extend the age ranges on either end. They focus on using materials you likely already have at home or can be found in your yard or on a walk. I love that they incorporate getting the kids outside for some fresh air to collect things for creative projects done at home. It's the best of both worlds!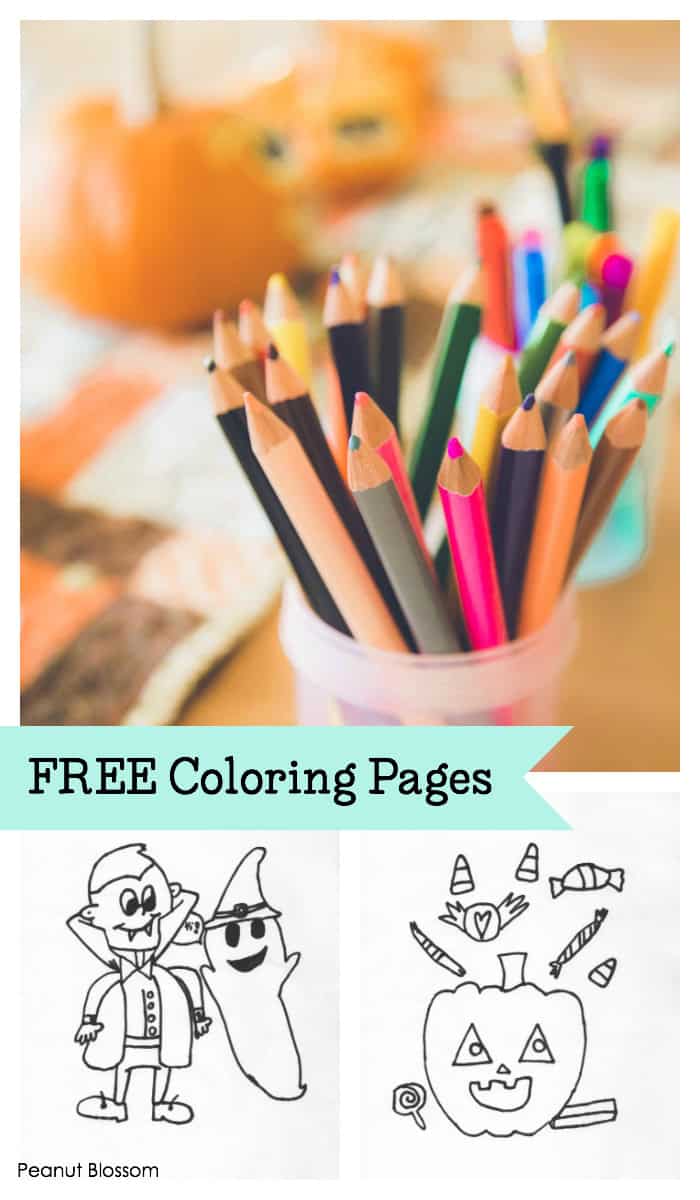 2. Free Printable Halloween Coloring Pages:
My Peanut has long loved drawing seasonal art doodles. Last year she made an elaborate Trick or Treat costume one that I've kept and cherish. This year, she came up with the idea to draw her own coloring pages for your kids! She was so excited when I told her I'd write a post to share them with you.
You can download and print the adorable custom Halloween drawings she made just for you right here:
Friendly Vampire with Ghost Pal Halloween Coloring Page
Trick or Treat Candy Pumpkin Coloring Page
I know she would love to see what they look like all colored in. If you have a second, I'd love if you'd share a picture of yours with us on either Facebook or Instagram!
You can post the picture to my Facebook wall here.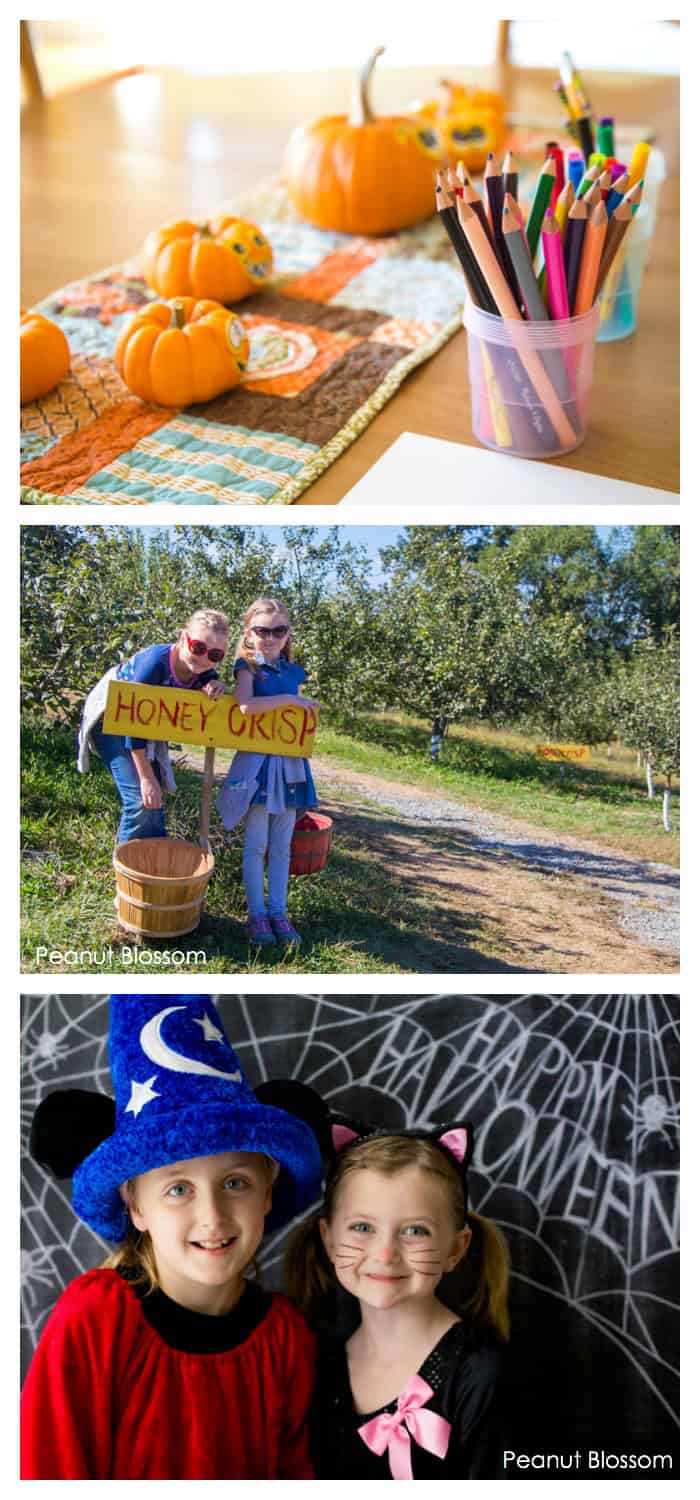 3. Procrastinators Unite!: Great last-minute Fall celebration ideas for kids
As much as I really do adore this season, pretty much every year I come close to missing it altogether. I've become the Master of The Last Minute Game. You can read all about how I squeeze a whole season into one week with the kids right here.
Spread those ideas out over this whole month? Even easier. Ha. Get the fall bucket list we've used for years.
I know that we are for sure adding in some of the great suggestions from the Nurture Store workshops into our routine this year. The kids can't wait.