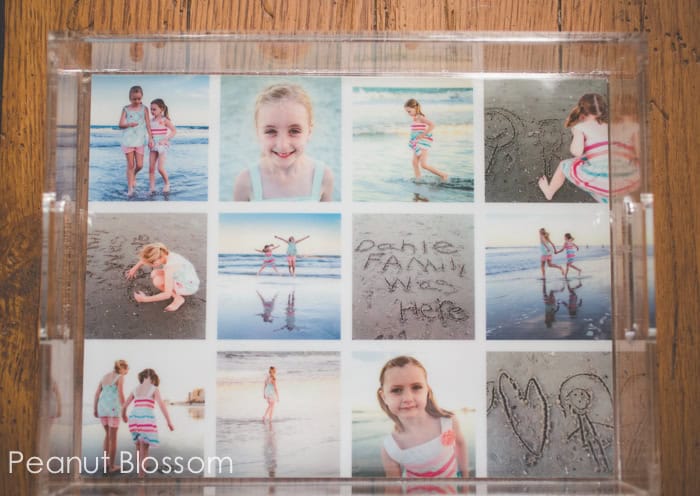 Click, click, click, goes our cameras. We obsess over capturing just the right images to remember our precious moments with the family and then where do those images go? Onto our hard drives. Too often, to never be seen again.
I am a huge proponent of getting photos off the computer and into the real world and am always on the look out for new things to do with my images.
A few weeks ago, we returned from our trip to Myrtle Beach and I had a series of images I captured at sunset. I wanted to do something particularly special with them so I started to look for new ideas when I stumbled across this acrylic tray by Erin Condren.
I'm a HUGE fan of my Erin Condren planner (check out my full review here) and I adore her design style. I was attracted to her cute tray designs but didn't think I could commit to just one. When I looked a little closer, I realized she has redesigned her product so that the graphic is actually printed on an interchangeable slip-in piece so that you can swap the tray whenever you want!
I particularly love that you can personalize the inserts with names, dates, and quotes to suit whatever occasion you want.
I ordered the medium sized tray with the intent to use it in our living room as a remote control corral/beverage tray . . .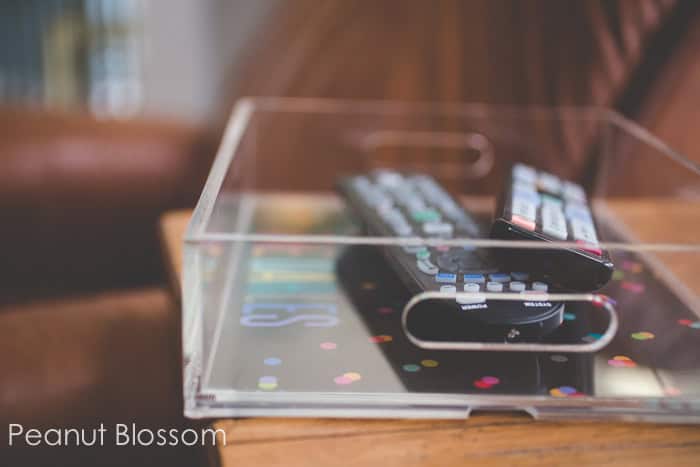 But once it got here, I realized how cute it would look in our bedroom as well: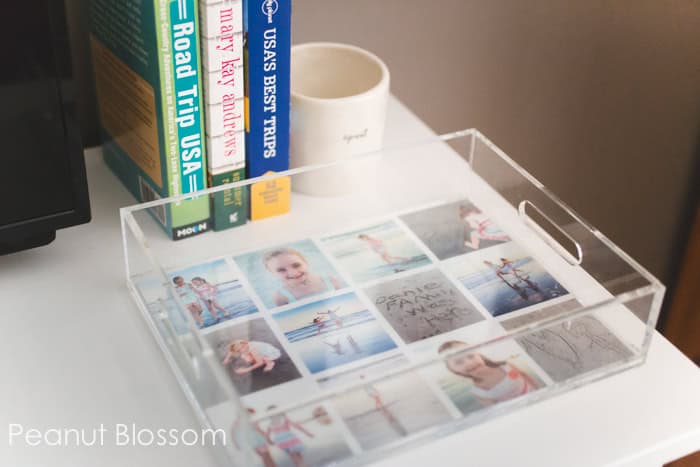 Technically, this breaks our "no pictures of the kids in our bedroom" rule, but since they aren't up on the walls and the beach images remind me of our favorite vacations together, I think it is ok. (Check out how we designed our bedroom space here.)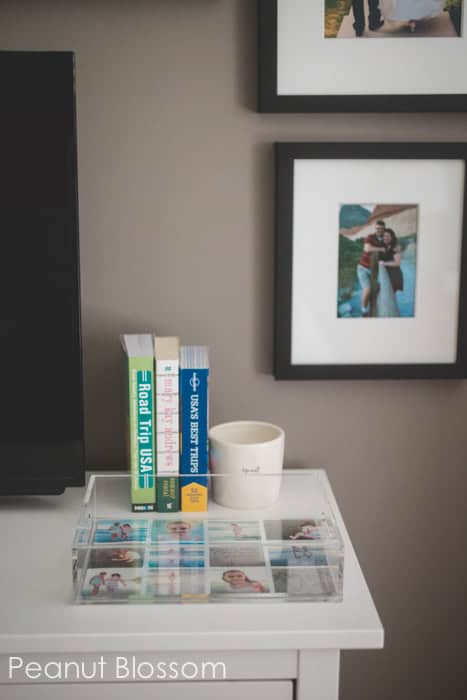 The medium sized tray is a tad small to use for party entertaining, but it would be great for serving up romantic treats for an at-home date night or visit with another friend or two.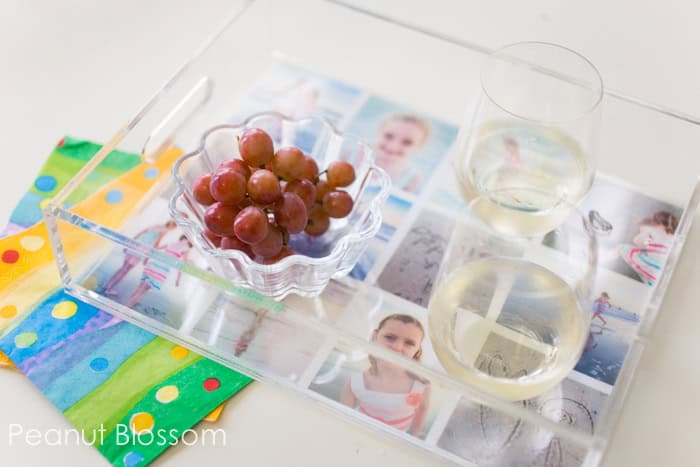 Check out the difference a simple swap of the liner makes!: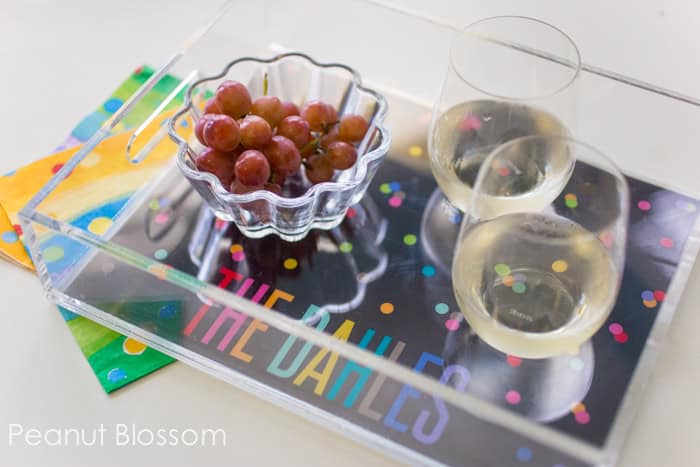 I'd love to order the larger version of the tray to use during the holidays and for larger family gatherings.
I most definitely want to personalize some new inserts along the following themes:
Birthday theme with my favorite birthday pictures of the girls
Disney memories for our annual Disney party
Christmas tray with our favorite holiday images
In addition to the adorable Instagram-style photo collage insert I selected, take a peek at some of their other designs: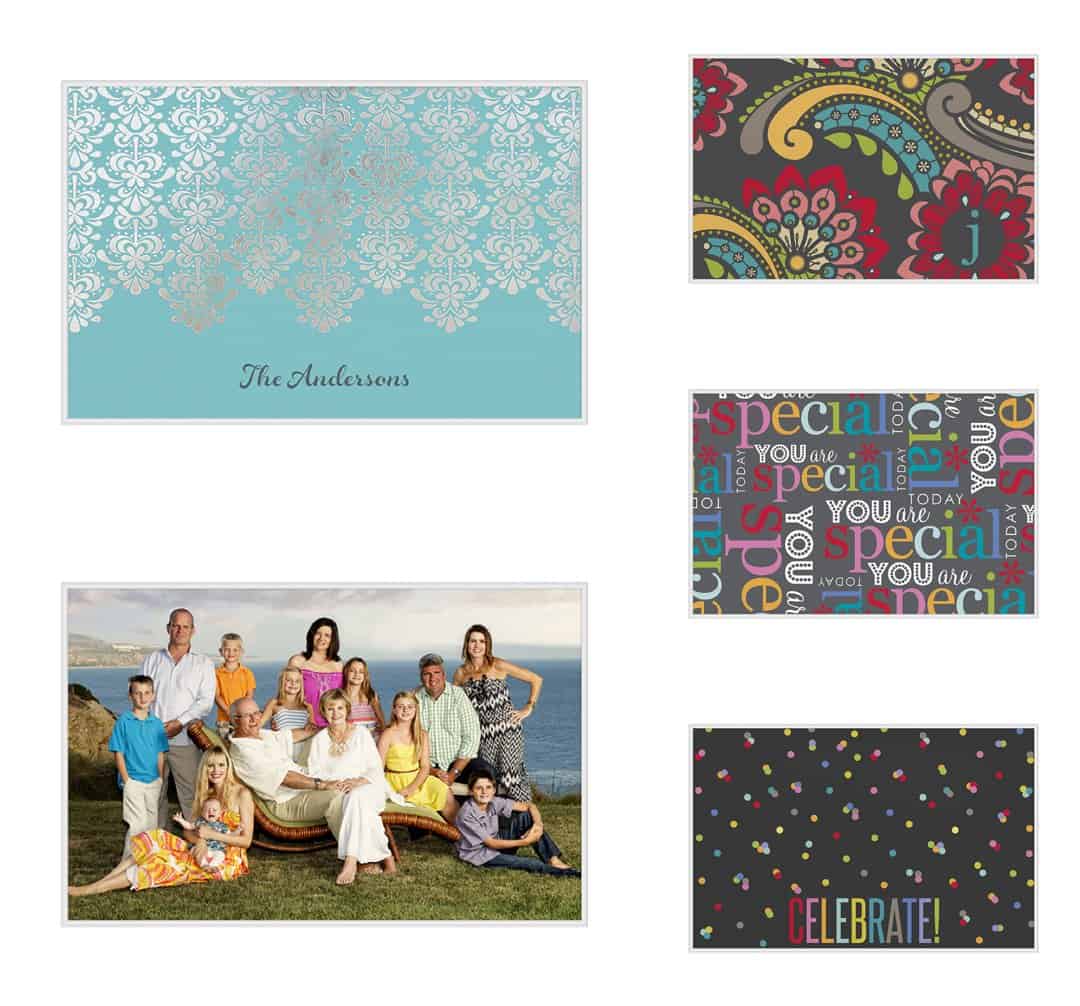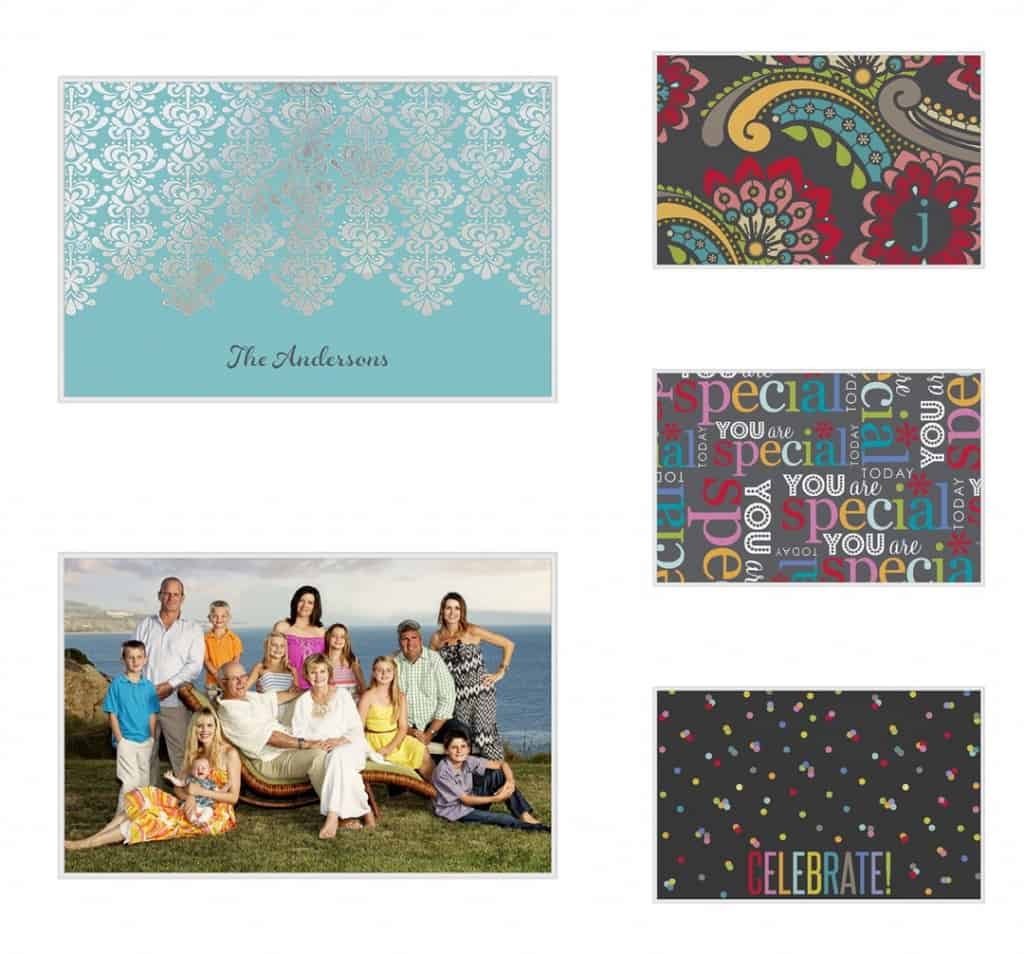 I love that aqua blue with silver foil accent!! And I imagine that with just the right photo, that single image insert would be breathtaking.
If you'd like to personalize a tray for yourself or for a gift, you can get $10 off your purchase via this link. I'll get $10 too which I put towards more products to review for you!
Shop now:
GET $10 OFF AT ERIN CONDREN
And be sure to scroll down to see my favorite quotes to use for personalizing your fancy new tray. Just perfect for gift giving!

Quotable quotes for personalizing your own tray: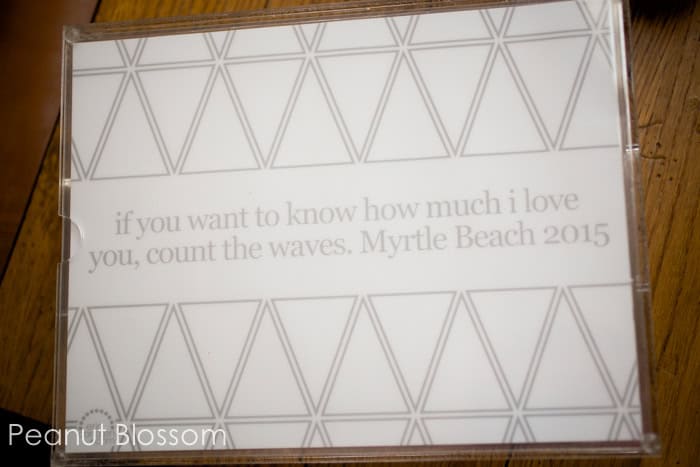 My favorite part of the tray is the ability to personalize it with a simple quote. A few of my favorites are:
Party/Celebration:
Throw kindness around like confetti!
Save water, drink champagne!
There is always time for tea and cake.
Life won't sparkle unless you do.
Love is sweet, take a treat.
Do small things with great love. - Mother Teresa
The best time to celebrate is whenever you can!
A little yummy for your tummy.
Eat. Drink. And be Fancy!
Cheers to love, laughter, and happily ever after.
Beach:
If you want to know how much I love you, count the waves.
Seas the day!
Let's be mermaids.
Mermaid kisses and starfish wishes.
Life is better in flip flops.
The tans will fade but the memories will last forever.
In high tide or low tide I'll always be by your side.
Let the sea set you free.
Mightier than the waves of the sea is His love for you.
Heaven seems a little closer at the beach.
Sometimes in the waves of change we find our true direction.