I received an intriguing email the other week from a friend of mine, Kristina, proud mom to 8 year old Alex. Kristina told me that her clever boy has recently discovered a passion for "Calvin and Hobbes" comic strips. With Halloween around the corner, he has decided he wants to be the infamous Calvin but is in desperate need for his Hobbes. She asked if I had any experience sewing small stuffies so I could help the little guy out.
I certainly do not have any experience with stuffies but how on earth could I say no to such a clever and creative costume?! I LOVE Halloween, used to plan my costumes for months when I was a kid. Alex needed a Hobbes, I wasn't about to let my inexperience get in the way.
To complicate the issue for us a little more, there is no concrete pattern available for creating Hobbes that either Kristina or I were able to find. What we did find was a handful of photos of other similar homemade crafty projects. Hobbes "looked" easy enough to tackle.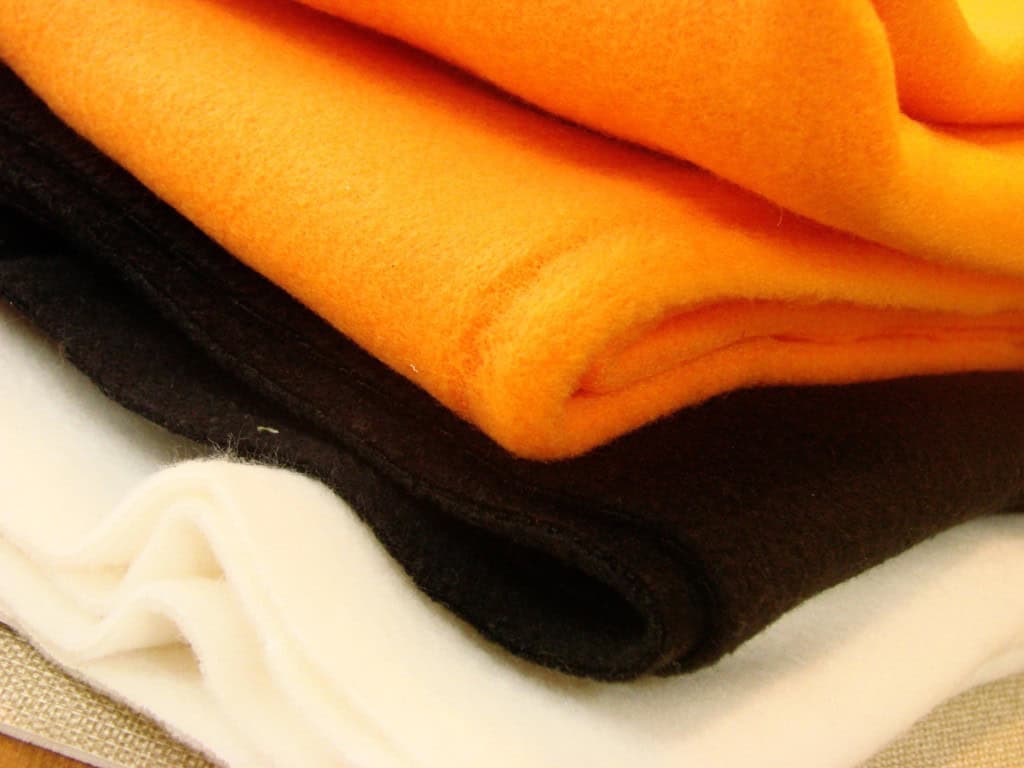 My biggest concern was my absolute inability to draw anything. In order to cut the pieces necessary to build Hobbes, I needed to have some basic shapes for his head, ears, and arms.
I've recently discovered that Handyman Tim is a surprisingly talented sketcher. He is a master magnadoodler and draws these crazy elaborate scenes for the peanut on her favorite toy.
So on a rainy afternoon I enlisted Tim's help in drawing the "simple" pattern pieces I needed for Hobbes.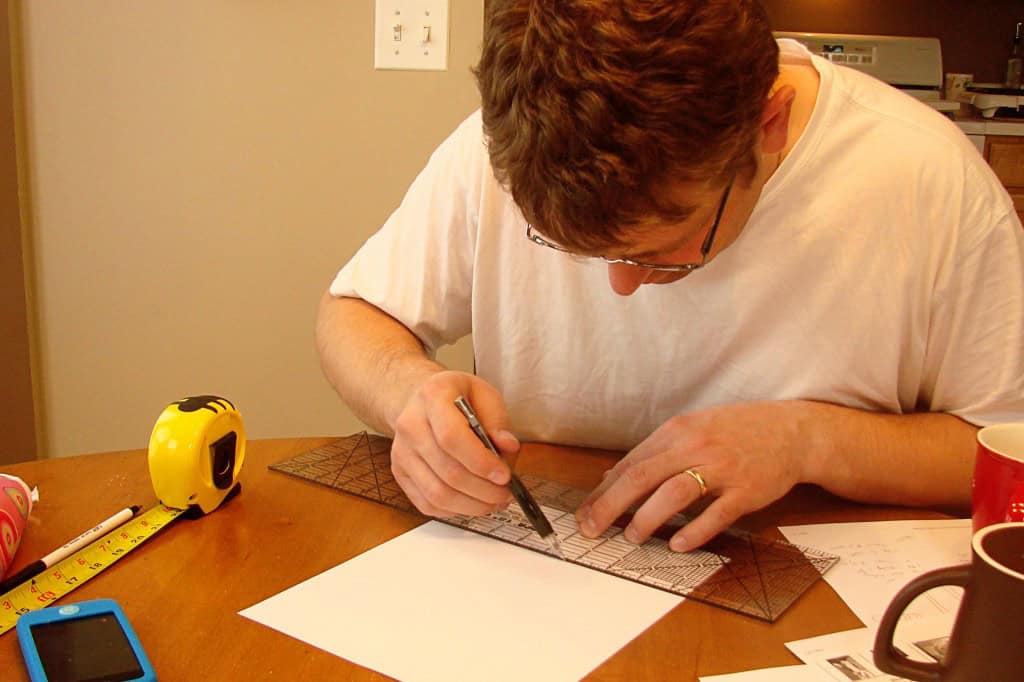 I should have known better.
Tim is an engineer through and through. For anyone married to an engineer, you'll immediately see where this is going. See the tape measure and graph ruler in the photo above? There is no such thing as "Honey, can you draw me a circle for the head and a few half-moons for the ears?" with a simple little 2 minute drawing.
45 minutes later: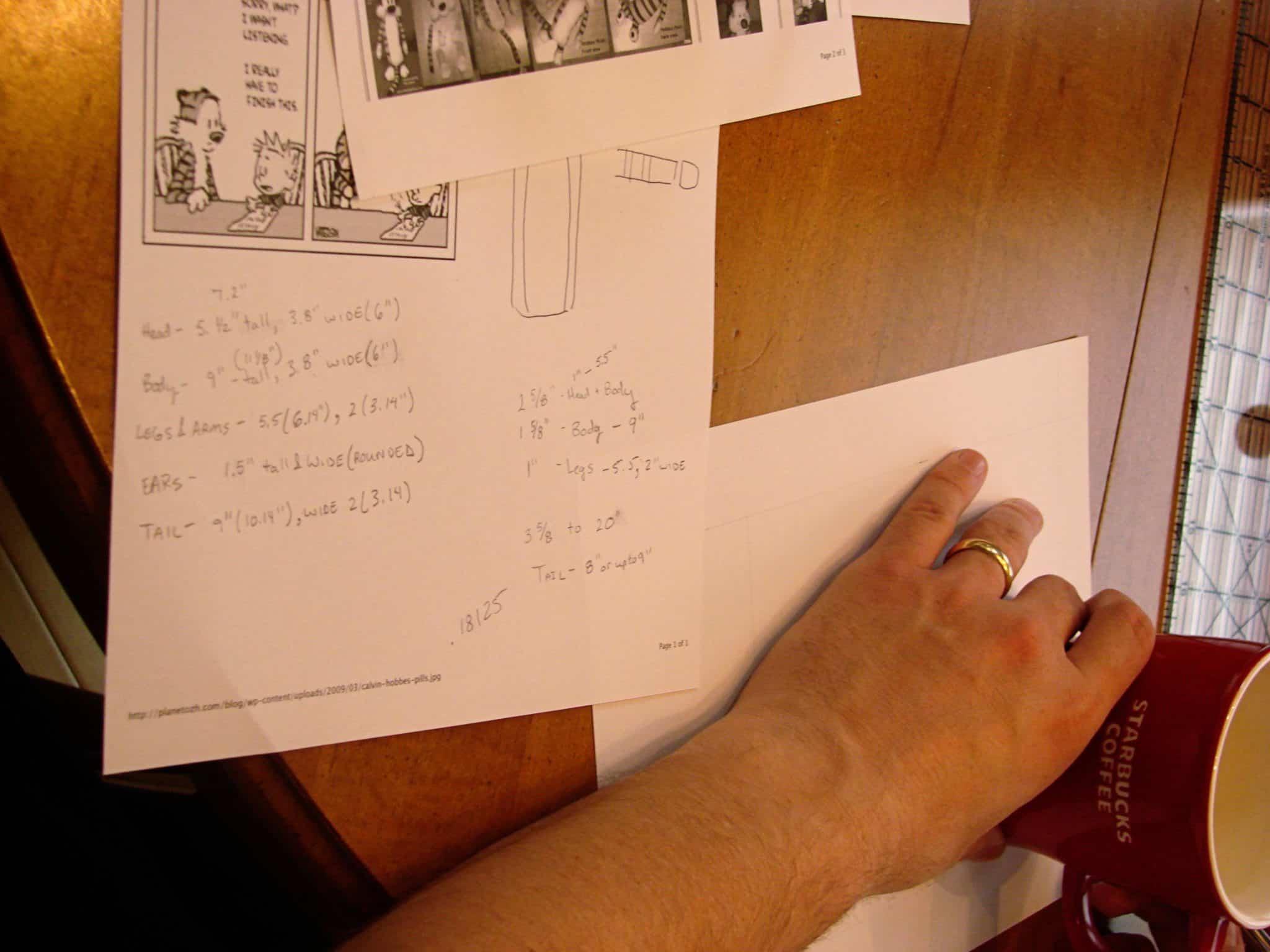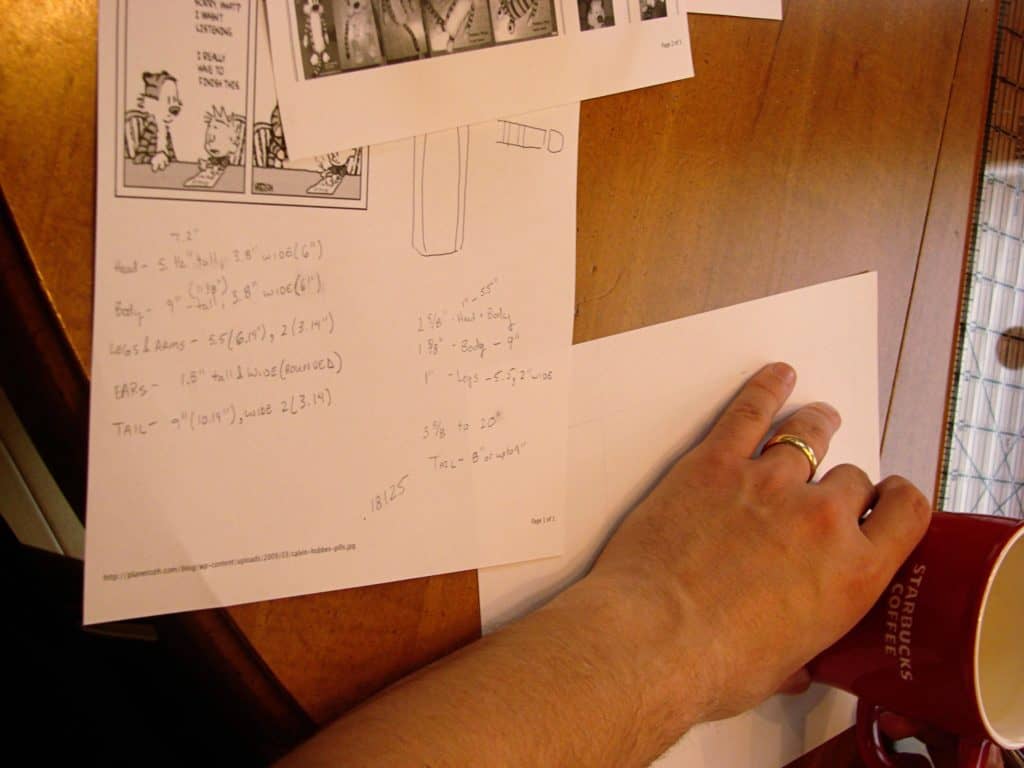 I kid you not. Yes, those are FORMULAS. I believe they are based on pi. For you see, Handyman Tim had to figure out the proper ratio of head size to body length based on the actual comic strip drawing, consider the curvature of the fully stuffed Hobbes and account for the stuffing.
I was completely dumbstruck watching this process. But, you want to know the saddest part? He was absolutely right. If I had drawn Hobbes the way I had imagined in my head, he would have had pencil-thin appendages and a tubular head.
And this, ladies and gentlemen, is exactly why I get nervous about asking him to help me with a headboard for our bedroom mini-makeover project. 45 minutes drawing Hobbes, could be a week to get that headboard "just so."
But I wouldn't trade my Handyman for the world. He's just too entertaining to watch.