These fun Easter ideas will make your little bunnies hop and skip with joy. Celebrate this springtime holiday with simple activity ideas your kids will love.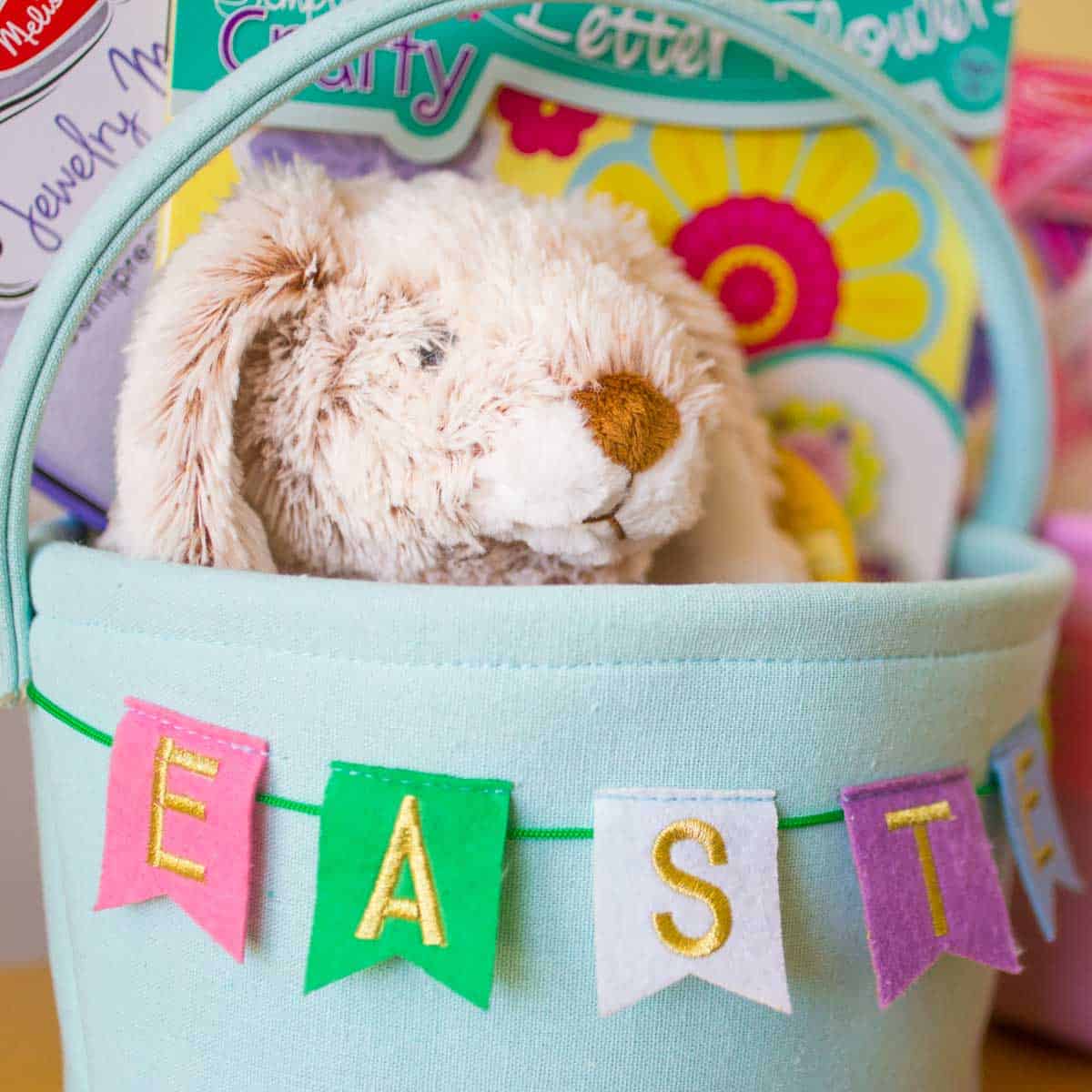 Easter really snuck up on me this year, how about you??
March is gone in a blink and I'm feeling so unprepared for the holiday weekend coming up.
I took a few minutes today to finally gather my thoughts (and shopping list!) for Easter Sunday and was relieved to fall back on several annual traditions.
That's the loveliest thing about traditions, actually.
They take the guesswork out of the holidays!
When in doubt, turn to your favorite list of ways to celebrate with your family and you're ready to go!
7 Easy Easter Traditions
1. Wear your Easter bonnets!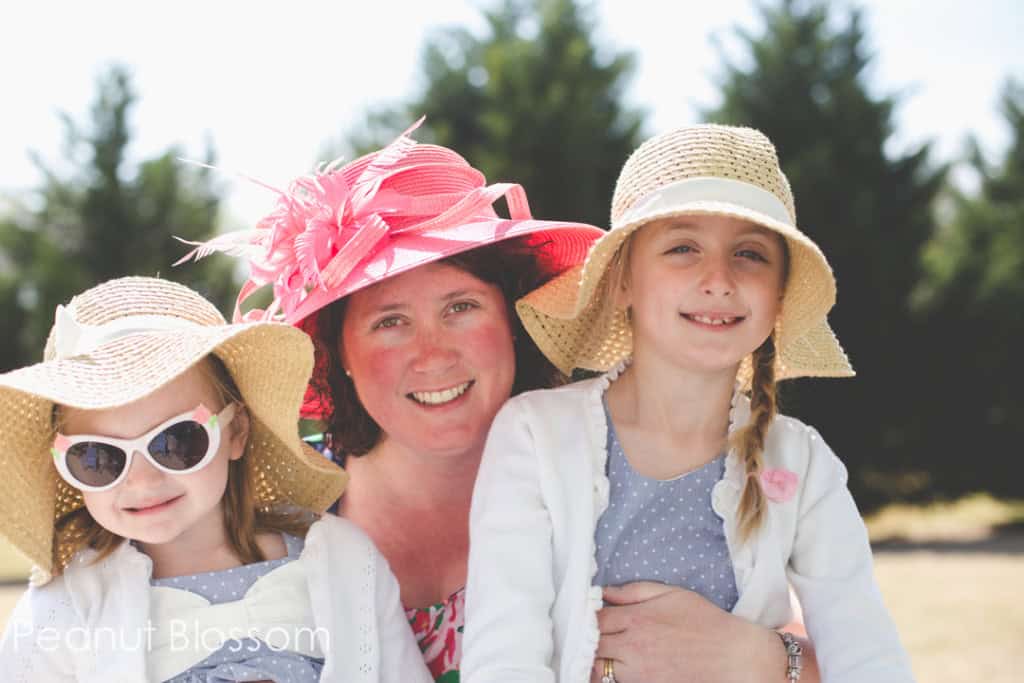 Last year our parish priest asked all the ladies of the church to attend Easter Mass in bonnets.
I've never worn one before and it was the perfect excuse to finally pick out the frilliest one I could find at a local department store.
We'll be parading to church again this year with our festive toppers.
What fun Easter ideas to find matching mom-daughter hats, too.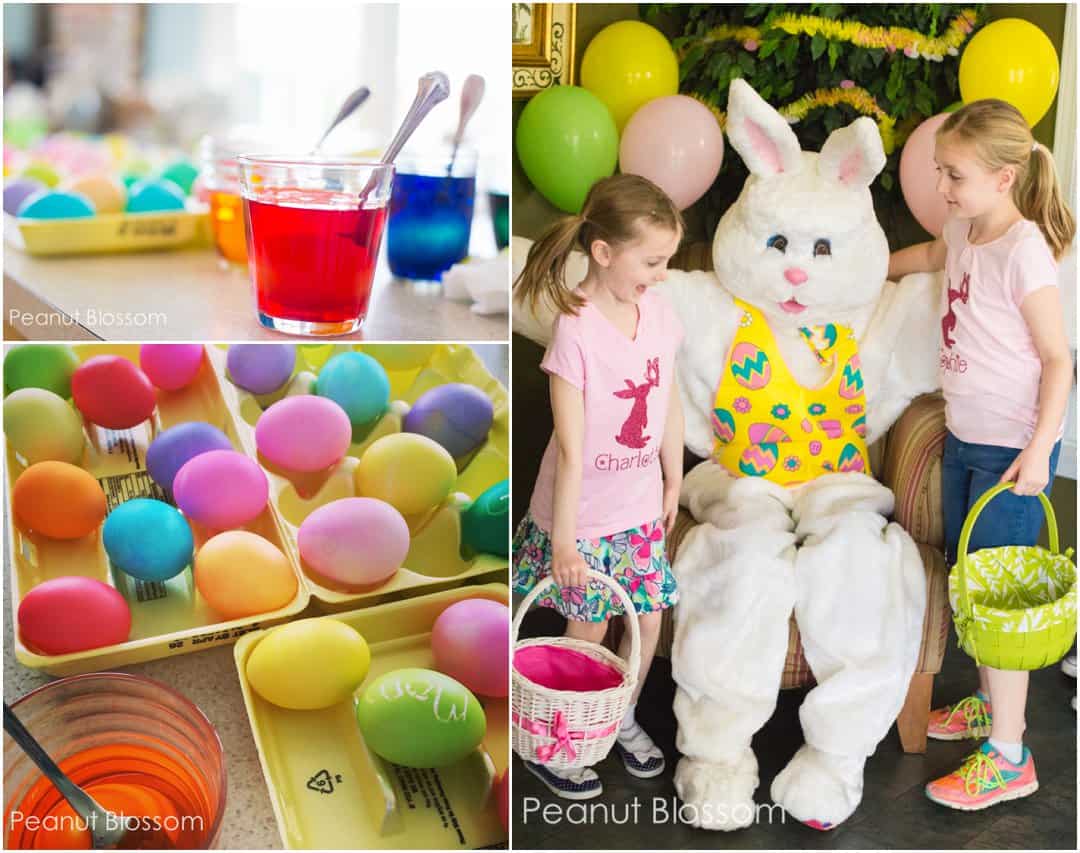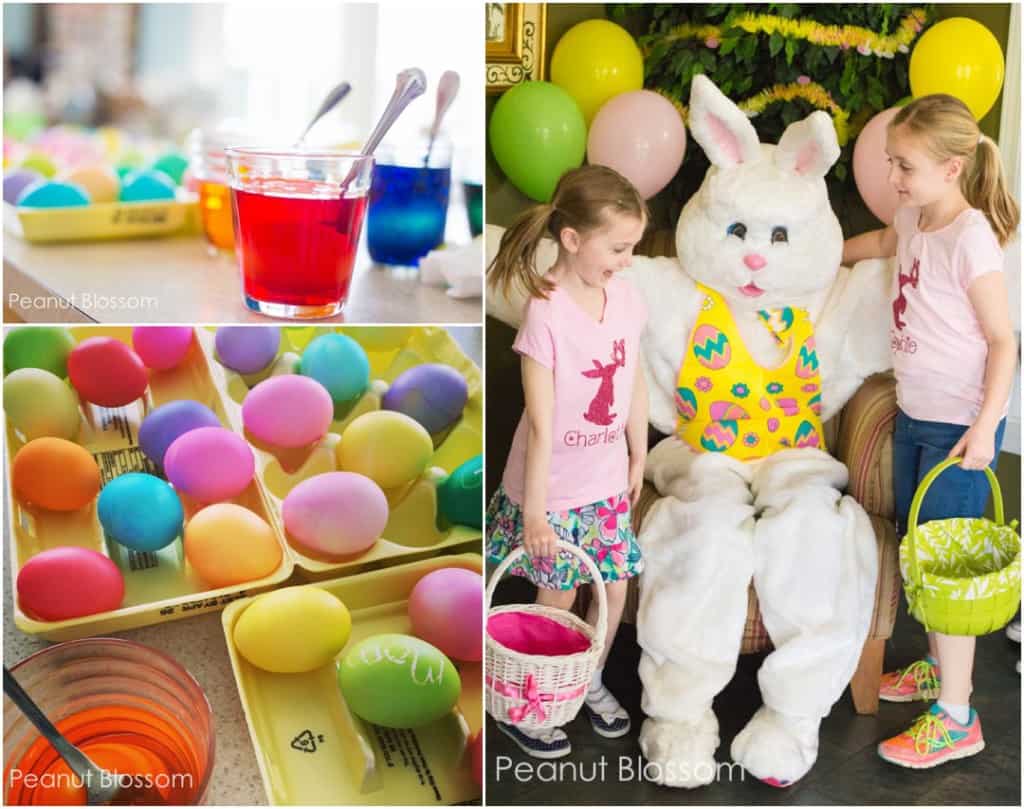 2. Make Personalized Easter Eggs
We go with the tried and true box kit of dyes from the grocery store.
The solid simple colors make me so happy every year.
We always write every family member's name (including the dog!) in white crayon on the eggs first.
It's a fun way to remember the extended family who can't be with us for the holiday.
The kids will call out the family member names when they hunt for the eggs on Easter morning.
3. Visit the Easter Bunny
We've managed a fun photo op with him each year so far.
I love to find a local egg hunt event where the Easter Bunny will be stopping by for a more natural photo than the staged mall shot, but the mall bunny was definitely the easiest when the girls were babies!!
It's a great way to try new local spots in the spring. You never know what pretty Easter photo ops you'll find.
4. Put Bunnies and Flowers on EVERYTHING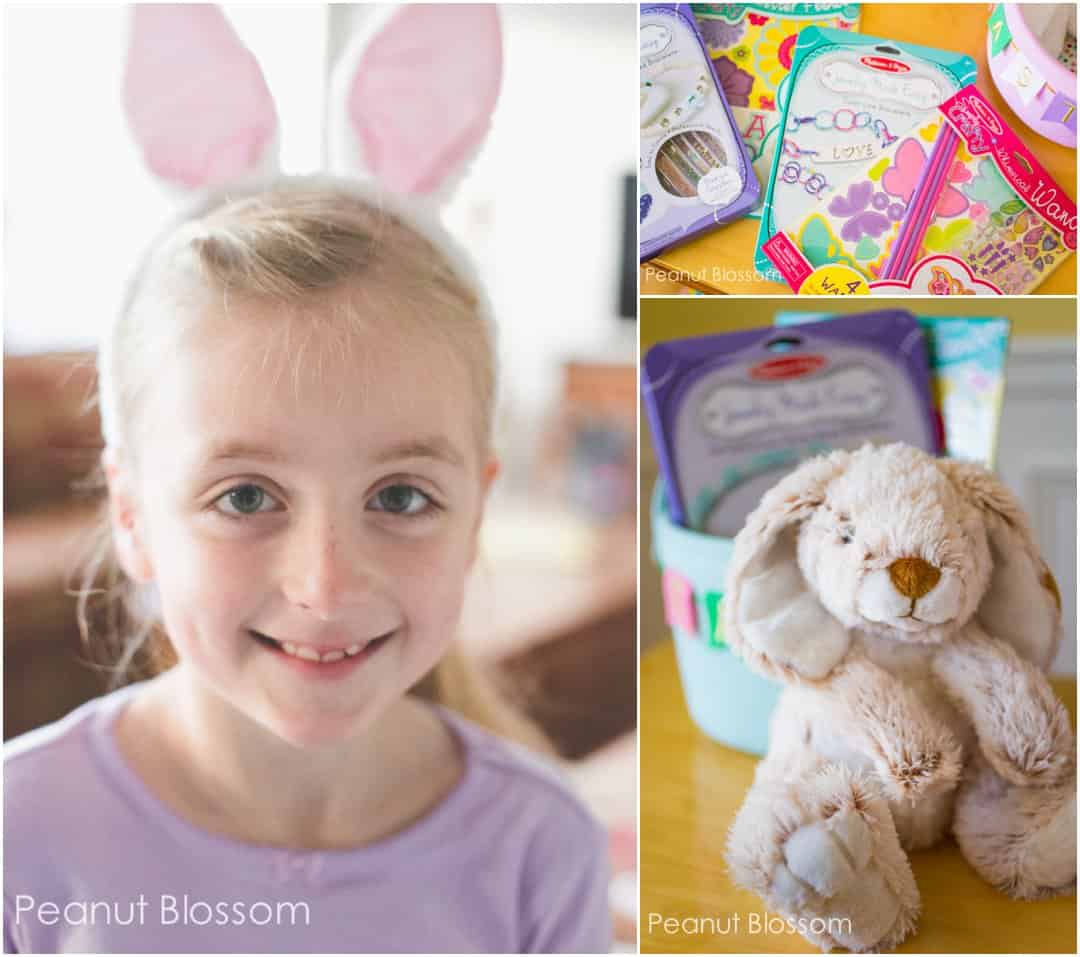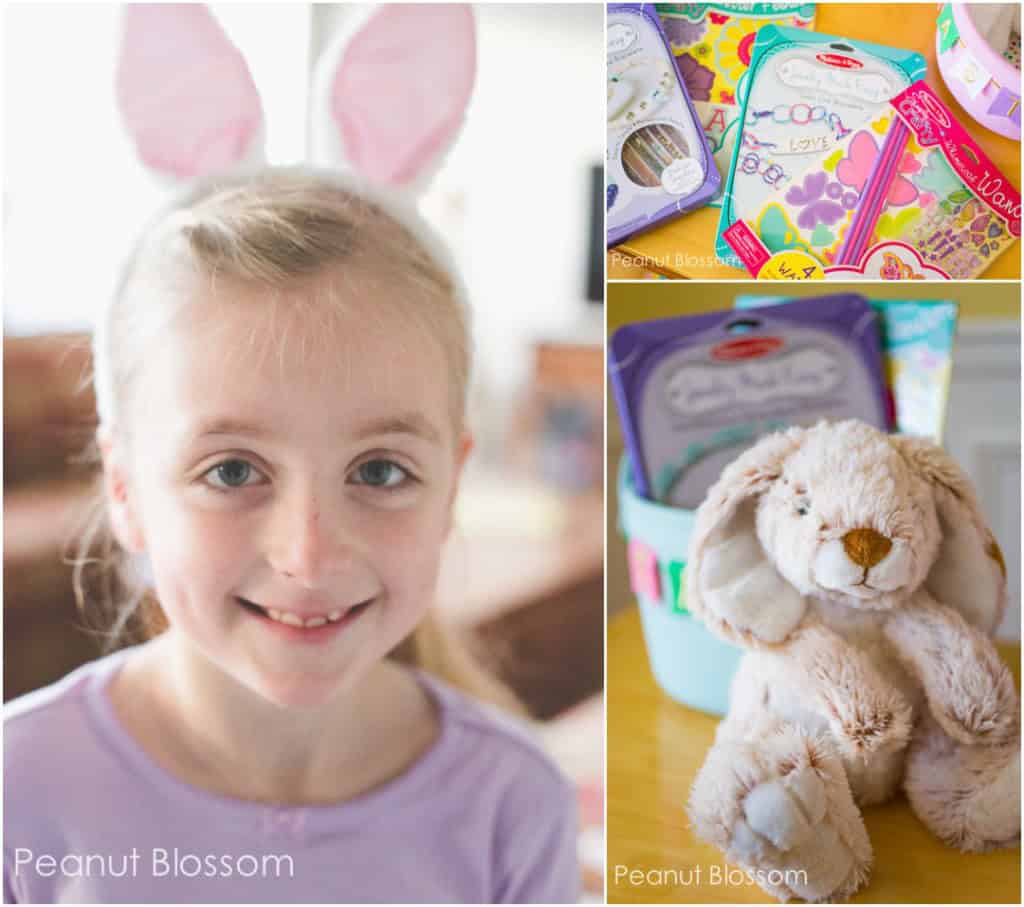 I love spring. It is my very favorite season of the year.
Everything from our Easter home decor to Easter basket gift selections features bunnies and flowers.
The girls each have a pair of Easter bunny ears they'll wear for fun throughout the weekend.
This year, their Easter baskets will be filled with several small and sweet spring gifts that serve to cut down on all the candy.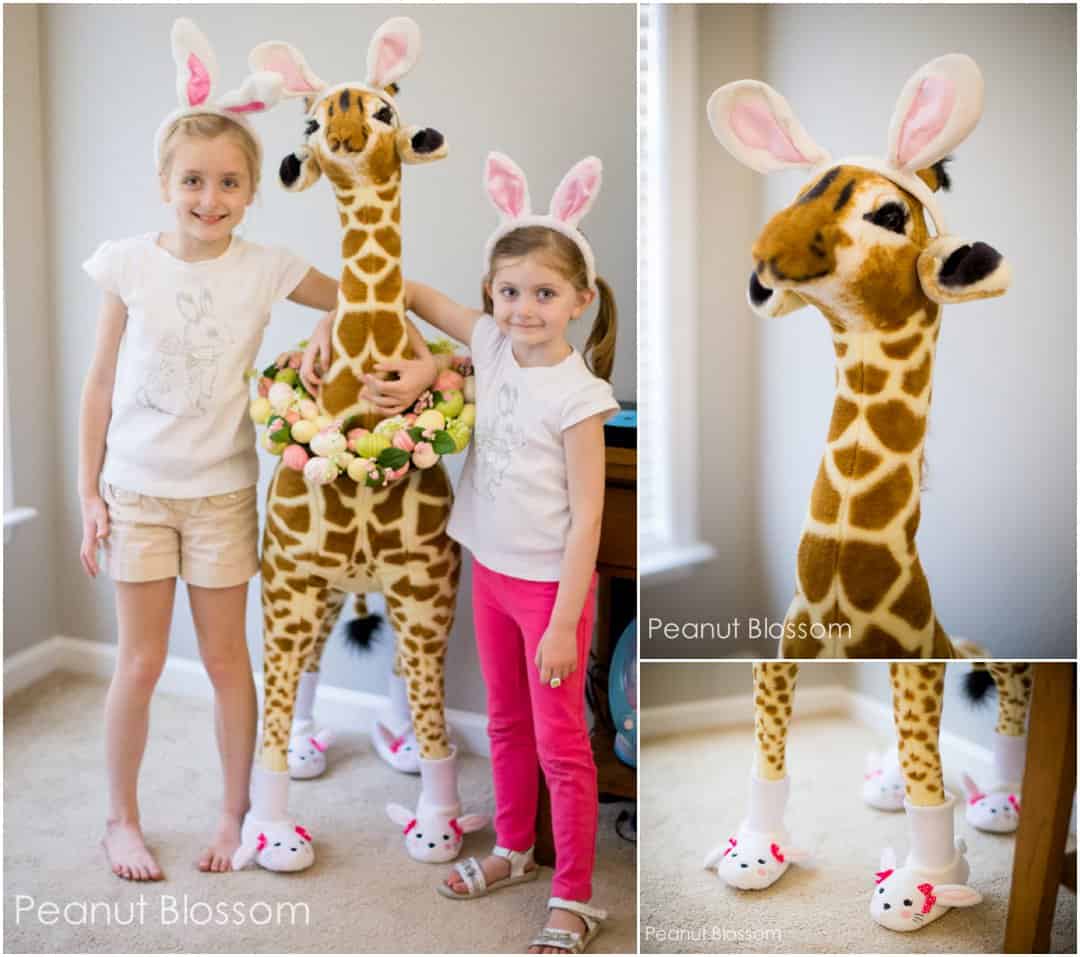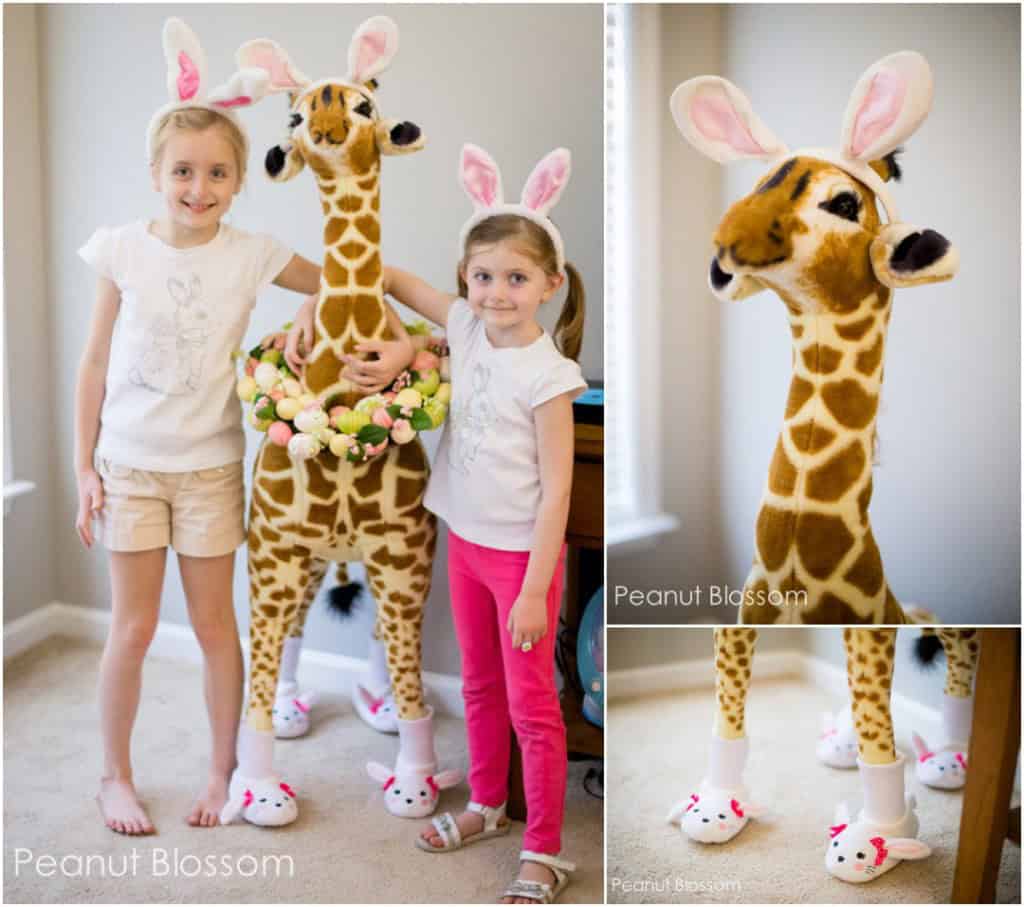 5. Dress up Louie for Easter
Yes, our family giraffe has outfits for the different holidays.
Last year was the start of our newest tradition when the girls decided to dress him up with his own set of bunny ears and hand-me-down bunny slippers along with my favorite egg wreath as necklace.
I haven't laughed that hard in a long time, they were so proud of themselves. I can't wait to see what they do with him this year!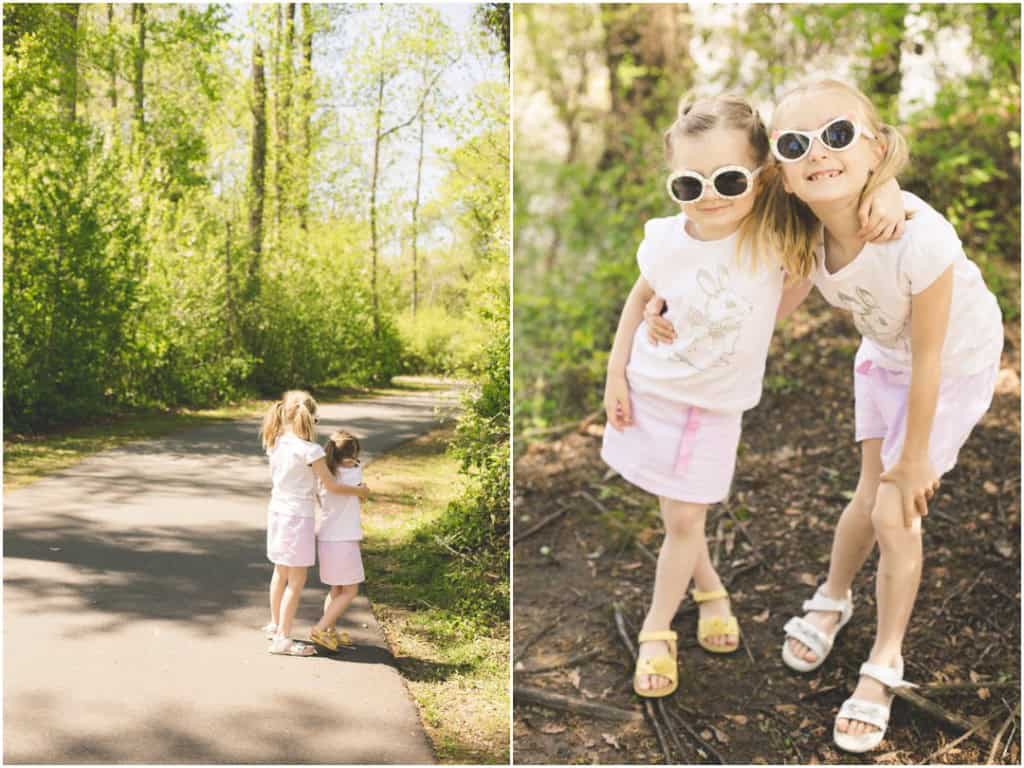 6. Go for an Easter Parade
The Judy Garland movie classic is one of my all time favorites! I insist on watching it every year. (You can actually rent it right here.)
My favorite scene is when she and Fred Astaire finally stroll down the avenue in the finale in their amazing Easter bonnets.
One of the many reasons we moved south was to be able to take advantage of the milder weather.
We try to make a habit of getting outside for our own version of an Easter Parade at a local park or greenway path.
This usually happens right after our Easter brunch while we're still dressed up in our Easter outfits.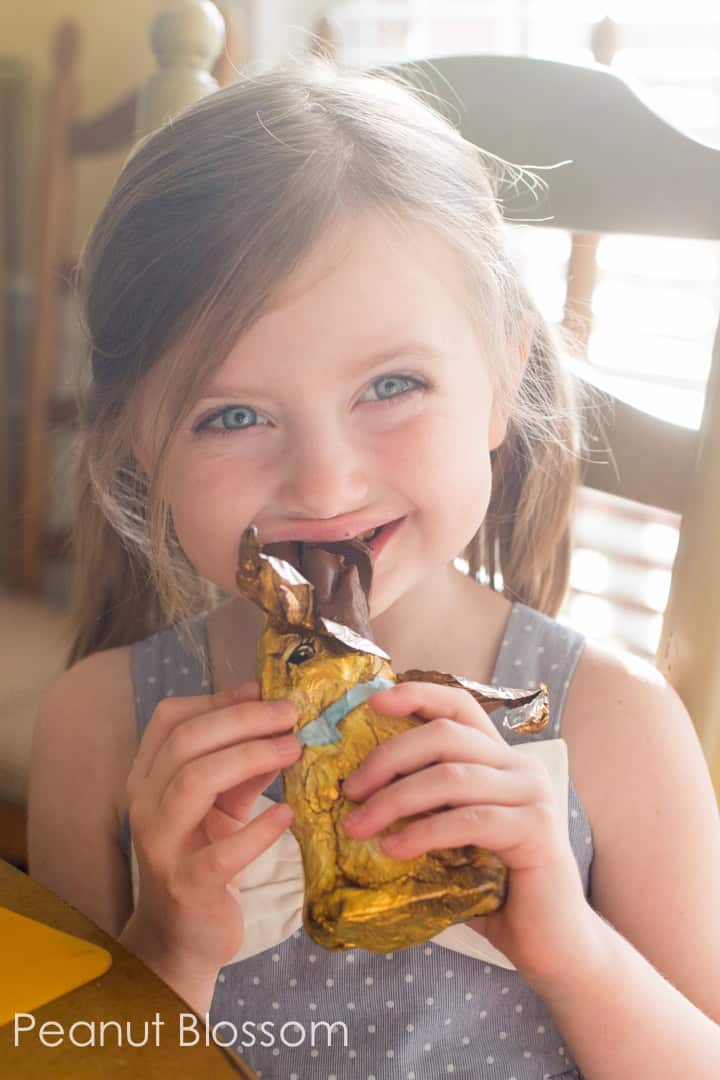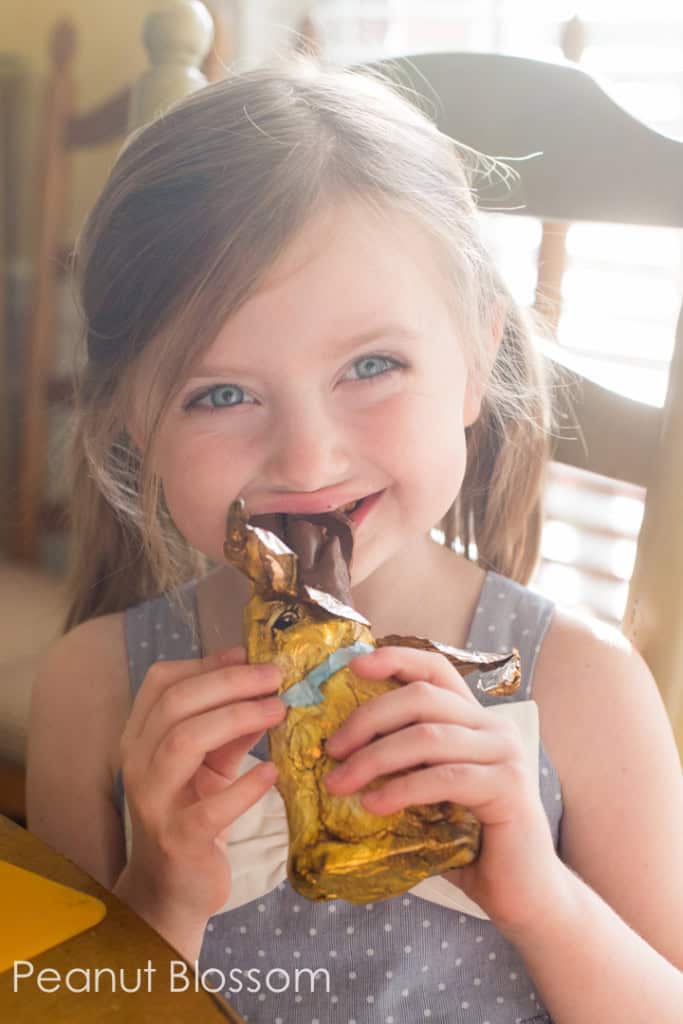 7. Make an Easter Egg Tree
This is one of the most stunning (and shockingly simple) Easter crafts ever.
This gorgeous Easter egg tree is so popular, it was even featured on The Pioneer Woman's web site!
In reality, my girls and I made this simple decoration together and it was so fun.
8. Bonus Easter Tradition: Ears First! 
After we've had our fill of my favorite Easter brunch menu, then it's onto the girls' favorite tradition: Eating the chocolate bunny, ears FIRST, of course!
They love that I allow it while still being all dressed up in their fancy Easter dresses!!
P.S. If you're looking for an adorable tradition for your Easter breakfast, be sure to check out this tutorial for making Easter Bunny pancakes over on Let's Lasso the Moon!