Have you ever experienced something so inspiring and so big that you needed time to process it? It's early June and I'm just now coming to terms with the impact of the Disney Social Media Moms Celebration experience from mid-April.
I've watched as new friend after new friend posted about her experience. I've felt pressure to get this post up and out to share with you but I needed time to let all those enormous ideas percolate. I have half a notebook full of notes that needed to be read and read again. (Yes, an old school pen and paper notebook. Yes, this was a digital social media conference. Some things are too big even for Facebook and Twitter.)
As a first timer to this amazing event, I wasn't sure what to expect. I can guarantee that no matter what I had imagined, I never quite pictured this:
See all those ladies glued to their laptops and mobile devices?? I have found my tribe!
Though our site themes and voices vary widely, these women are family-oriented, Disney loving, social media fanatics. They not only understand why I'd frantically grab my phone to Instagram a moment, but they expect me to. And they're right behind me, possibly tagging me along the way.
We were invited to sunny California to be welcomed into a massive ballroom at the Disneyland Hotel to sit audience with some of the top minds on the Disney team along with other industry leaders.
The presentations were magical, inspiring, thought-provoking, and made me want to get home and put actions to their ideas immediately. It took me all this time to sort out what boils down to five main take-aways.
1. Storytelling is at the heart of everything Disney. Find your voice & Make a connection.:

If I had to pick just one word to summarize the entire conference, I would say "Storytelling." The crucial fact here is that a proper storytelling requires two elements: the teller and the audience.
My blog would be nothing without readers willing to spend some of their day with me. Continually strengthening my voice and making this a spot you want to return to is my first goal.
Storytelling has everything to do with connections between people. It seems every speaker touched on that idea:
"The cast is the reason people come back at the end of the day." - Tom Staggs, Chairman of Walt Disney Parks and Resorts
"People connect with people, not logos." - Tom Smith, Social Media Director of Disney Parks
"The audience wants to be immersed in the story." - Jay Ward, Creative Director, Cars Franchise
"Every voice deserves to be heard." - Doug Bowman, Creative Director, Twitter
2. Attention to detail requires research & curiosity:
One of the things I've always loved most about all things Disney is their attention to detail. As much as I appreciate that, I had no idea to what depths the team goes to research and keep true to their story. The entire Carsland area of Disneyland alone is tribute to their intense devotion to detail.
"Be more like a kid, collect questions." - Gary Buchanan, Social Media Manager, Disney Parks
"Ideas come from curiosity." - Walt Disney
3. Quality, take the time to do it right:
In this fast-paced, short-lived social media world, it is tempting to just throw up a piece of content and move on. This is not the way to build a connection with your audience. Taking the time to do it better the first time is always the way to go because you never get that chance for a do-over on a first impression.
"Only make the good stuff, and make less of it." -Steve Jobs
"It's not where you take things from, it's where you take them to." Jean Luc Godard
4. Purpose, have a reason to do what you do:
This point has resonated with me for the last several months and given me pause. Know why you are doing what you are doing, have a purpose beyond just sharing your thoughts. What change are you hoping to make in the world because of your efforts? I'm still trying to answer this for myself.
"Not what you have, but what you have to give that makes your legacy." - Maxine Clark, Founder of Build-a-Bear Workshop
"Be grounded, know who you are." - Jorge Narvaez, Reality Changers
5. Commitment to your audience:
Having a true commitment to your audience is more than just leaving something interesting for readers when they stop by. How are you helping them to improve their lives? Disney is harnessing their most powerful tool--storytelling--to help improve childhood literacy. With their Give a Book, Get a Book campaign, they are ensuring books are in the hands of the kids least likely to have their own.
I love this use of their talents to help a cause that fits so well with their mission. I'm inspired to find a partnership that works similarly here on Peanut Blossom. I love the idea of making lasting positive change.
I still feel like there is so much more I could say about this amazing experience. I'm hoping to share more about the fun parties and experiences our family had during our adventure. It was just so fantastic to have been given the opportunity to absorb such thought provoking concepts that have already made great impact on how I approach my own storytelling. I'm thrilled to see how things develop from here!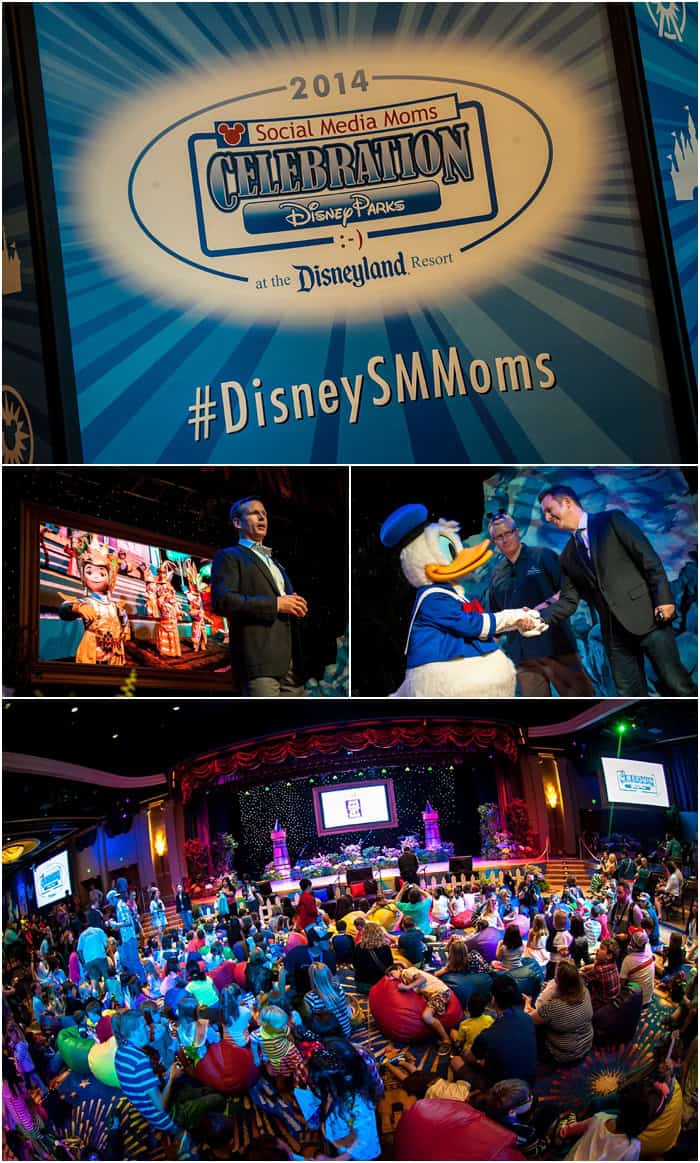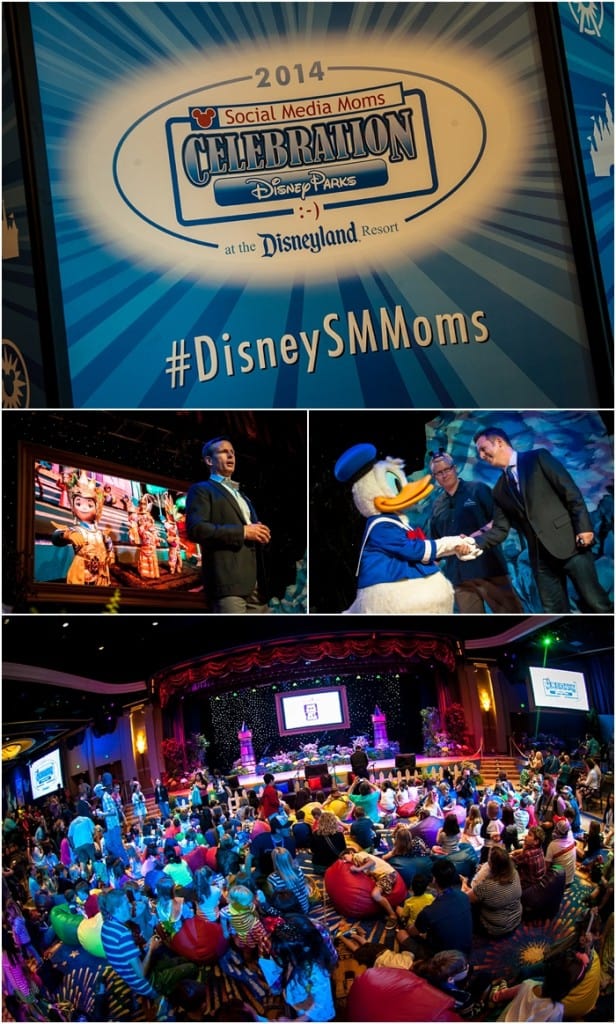 Peanut Blossom is thrilled to have participated in the Disney Social Media Moms Celebration for 2014. I was provided a discounted opportunity to spend 3 days at Disneyland, California. As always, all opinions are my own. You may view our full disclosure here.