I can almost guarantee Handyman Tim is having a heart attack as he reads that headline in his Google Reader.
No, Disney here we do not come. At least not yet. You can put down the brown paper bag, sweetie.
I have been dreaming about taking our kids to Disney World since even before we had kids! I love all things Disney and I am so excited to experience the park with tots in tow and watch their little faces light up. I think about it a ton, I've priced out vacations several times but it always ends up that it just isn't in the budget now. Or any time soon.
The Peanut just recently became aware that Disney World even exists. She has no idea what it actually entails because I hate to get her hopes up for something so far off in our future. However, I saw an opportunity to have our very first lesson in finances.
Thus, the Disney Jar was created: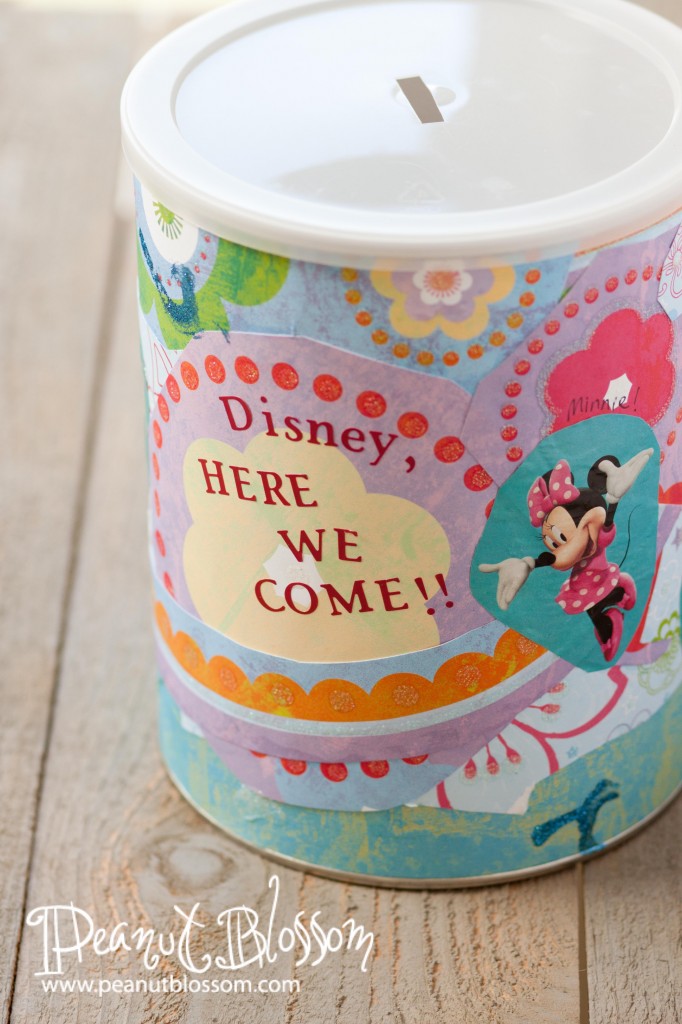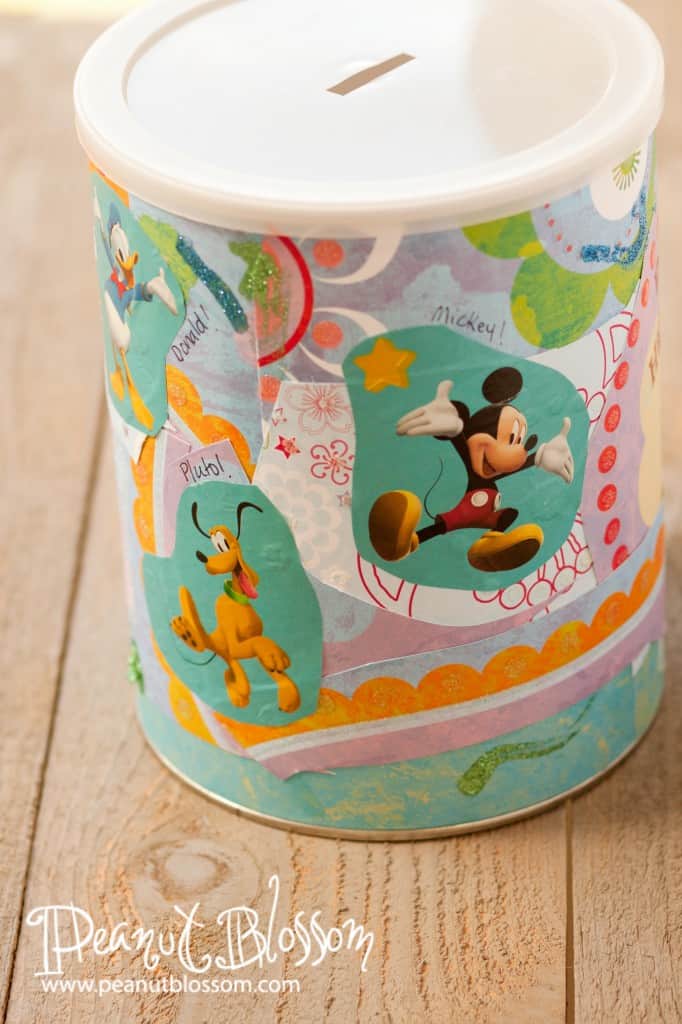 Using an old, empty, dishwasher tabs container from Costco (imagine LARGE), the Peanut and I had a fun afternoon experimenting with decoupage. I sat her down with scissors and a pile of scrapbook paper and told her to just cut out whatever shapes she wanted.
Before: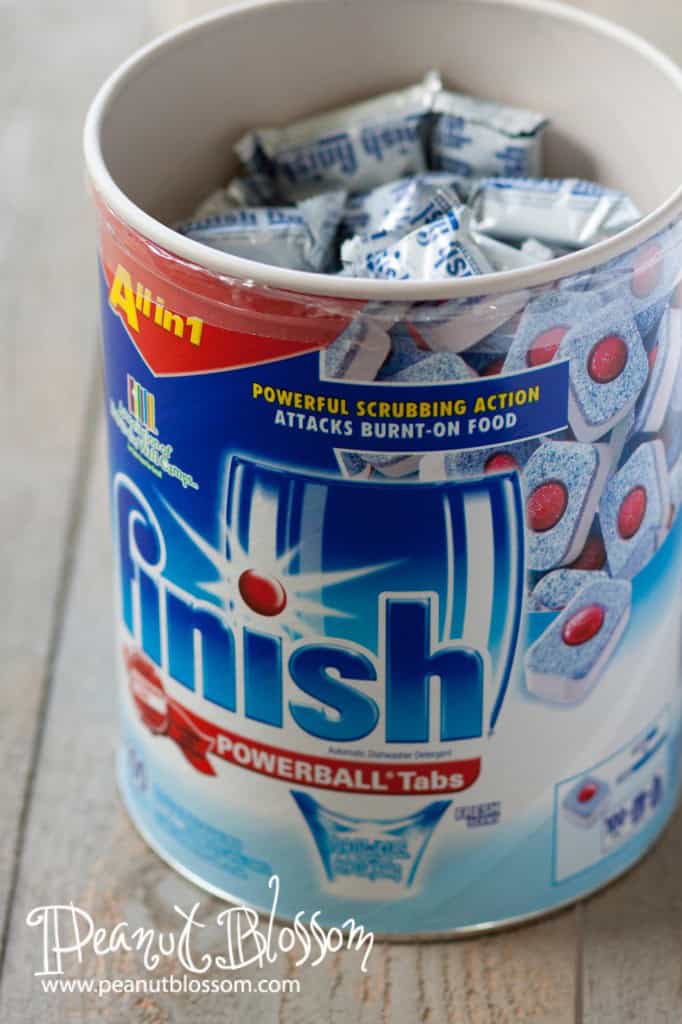 Working together, she coated the back of the paper with Mod Podge and we covered our jar like one big puzzle. I had some leftover birthday wrapping paper from her party so we cut out the Disney characters and added them to the jar.
What young girl's craft project would be complete without glitter?? Some Elmer's glue and some cotton swabs were used to decorate with spots and swirls for the glitter to stick to and I added the final touch of stickers for our label.
It's not a fancy or difficult craft project and it only took an hour of our time but this was one of the smarter crafts I've done in a long time. We've entered that phase where the Peanut asks for something, anything, every time we go to the store. I have absolutely loved being able to respond, "Well, we could buy (fill in the blank small cheap trinkety piece of junk) or we could save our money for Disney."
It has worked like a charm. I feel great that the jar has gotten the Peanut really thinking about money and it's consequences. I love that she is learning to forgo immediate gratification for a longer term bigger prize.
And selfishly? The Disney freak in me is excited to be taking even these very small baby steps towards that future trip. Even if it is just nickel by nickel.
Have you tried money lessons with little ones? Any great tips to share?