Discovery Place Charlotte, NC: One of many amazing things to do in Charlotte with kids.
We review our visit during summer vacation and highly recommend this Charlotte attraction.
It's Week 2 in our new series of Friday Family Fun Days! If you missed last week, be sure to check out our visit to the Riverbanks Zoo here. And don't forget to subscribe to our new YouTube Channel here.
This week we headed to Discovery Place children's museum in Charlotte, NC. This attraction was one of the first places I took the girls after we moved to the area and we've loved it so much we've maintained a membership there for the last couple years. For the number of times we've gone, I couldn't believe how few photos I had to show for it.
I've been loving this video project because I'm capturing things I wouldn't normally take the time to stop and photograph.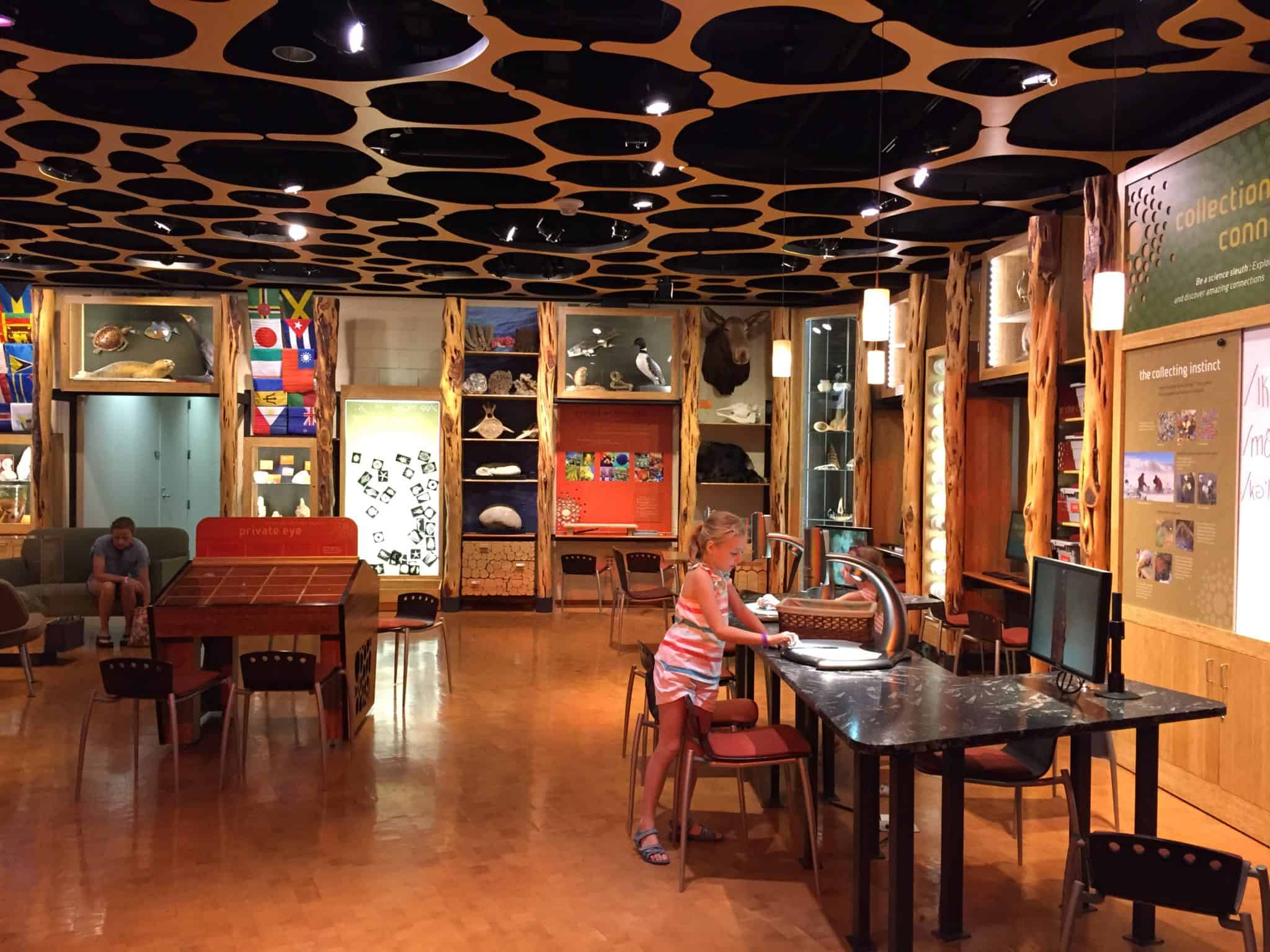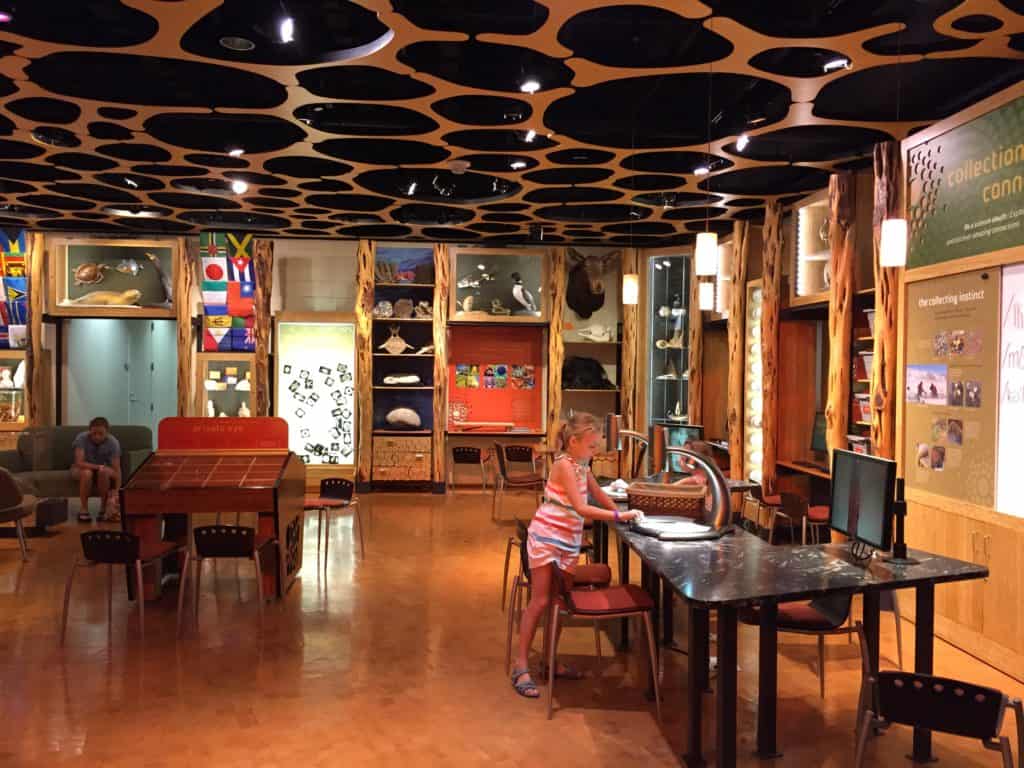 Take a peek inside Discovery Place Charlotte:
This week's video gives you a little peek inside the museum's larger sections, but there is still so much to see that we didn't capture including:
an amazing toddler/preschooler area with the world's most amazing water table
an aquatic animal petting area
a small aquarium with jelly fish, sea horses, and other smaller fish
a rotating exhibit area--featured a fantastic guitar display during this week's visit
an IMAX theater
a science lab with monthly rotating themed experiments
It's been such a pleasure watching the girls grow into the exhibits Discovery Place maintains. While they have a little something for all ages, the girls are just now starting to appreciate the full extent of information the displays have to offer.
While I took some time to read to Little Pea and helped her interact with the activities, the Peanut dug right in and was able to do some self-started learning on her own. I love that every area has something for both of them despite their difference in interests and learning levels.
If you're interested in heading for your own visit to Discovery Place, the girls and I pulled together some of our favorite tips for you.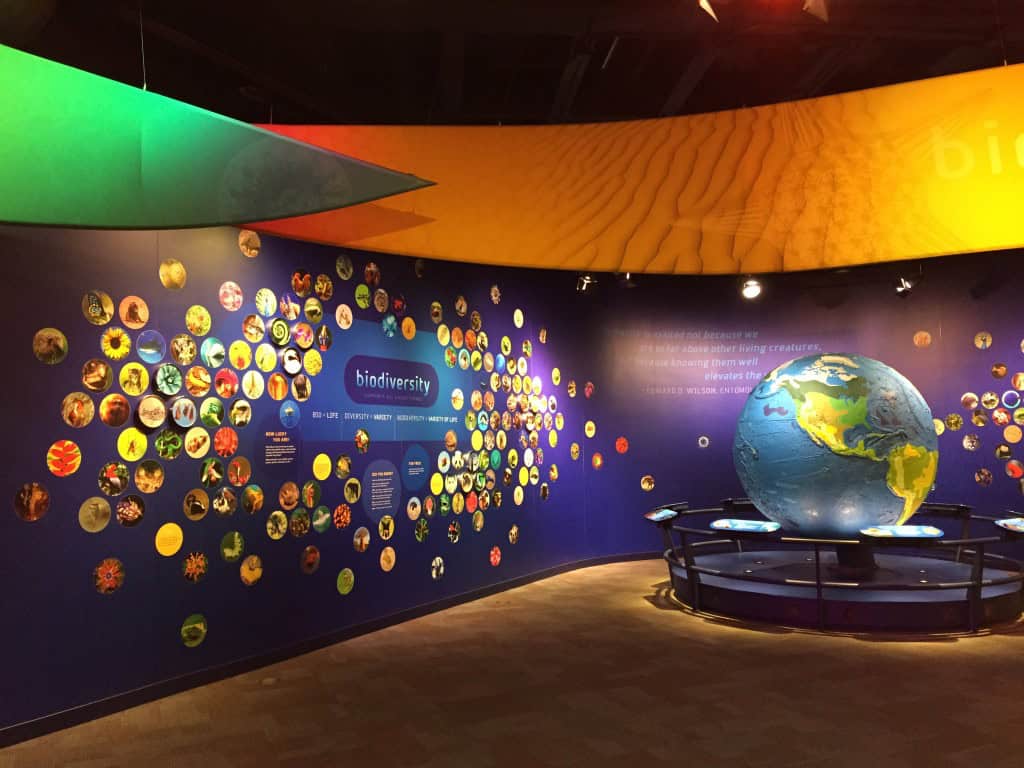 5 tips for visiting Discovery Place in Charlotte:
We love to park in the parking structure adjoining the museum. I drive to the top level and park right next to a covered bridge that brings you inside. After you're inside, just walk down the spiral staircase to the ticket counter.
There is an onsite cafe that has a wonderful selection of healthy options but the prices can be steep. You can pack your own lunch and sit outside at picnic tables with umbrellas or there are several restaurants within walking distance if you want to take a break and re-enter with your bracelets.
We have found that the cost of membership has been more than worth it. It takes just four visits in a year for me + the 2 girls to come out ahead. And that doesn't count the free parking passes they give members. If you've got more kids or more adults, you'd need fewer visits to break even.
The girls want you to know there's a parrot who might talk to you inside the rainforest section. If he's quiet, you may not find him, but look for him by the exit door up above.
Our favorite time to visit is right away in the morning when the museum opens. As things start to get more crowded we break for lunch and head home. Having our membership means we can do shorter trips more frequently and not feel guilty about wasting our tickets.