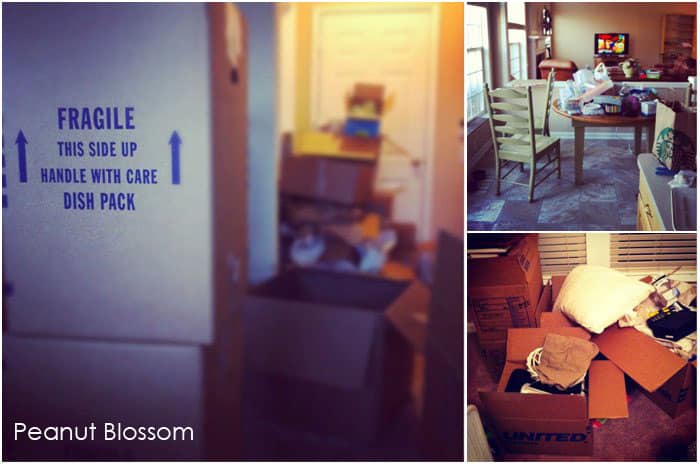 One year ago, those moving boxes were our reality. We came to North Carolina with all kinds of plans and hopes. I've learned a lot this first year in our new home. First up, things don't always work out the way you hope but that doesn't necessarily mean they don't work out.
The move was the right thing to do. We don't regret it, but I'd love to share  my biggest lightbulb moment with you:
Moving is expensive!
Master of the Obvious comment, right? But just as pricey as you think it is? Add a few more dollars and zeros to that number. It's not so much the "move" itself that is awful, it's getting that new home into working shape that kills you!
We were excited because our new mortgage was cheaper than our old one. The house was in good shape so there shouldn't have been many repairs. Taxes are cheaper and cost of living is generally lower. We should be rolling in the dough, right? Nope.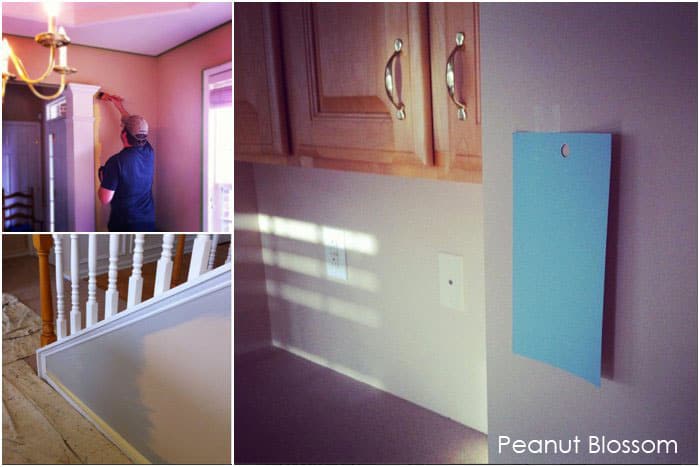 Weird places we've had to spend money in the last 12 months:
Changing out all the smoke detectors in the house (Doesn't sound like a big deal till you count how many there are and then multiply by $20 a piece!!)
Replacing the inner workings of most of the toilets along with the seats (Eww!)
Fixing the door seal to our patio door to stop leaking when it rained
Switching doorknobs to push-button locks to keep the kids from locking themselves in rooms
Replacing the under-sink plumbing in the kitchen after it sprung a leak and replacing the sink and faucet themselves in the process
Expensive places we've had to spend money:
All new appliances for laundry & kitchen: everything but the dishwasher had to be replaced
2 new air conditioning units AND 2 new furnaces--it's Charlotte, NC housing code to have a unit for each floor of the house if you have a 2-story. This was the biggest $13,000+ kick in the pants we've ever had!
A new lawn mower and yard trimmer, our old ones broke and weren't worth putting on the moving truck
Gallons of paint for what we could do ourselves and a pro to tackle the vaulted ceiling in our living room
When we first picked out this house I was giddy to think of all the ways we could decorate and make it our own. Yeah, with what funds, Tiffany?!? That said, thanks to some housewarming gifts and Handyman Tim efforts, we were able to:
Paint every room in the entire house except for the master bedroom/bath and the laundry room. Adding color to our builder-beige walls was a top priority for me and the thing that made the biggest difference in turning this into "our home."
Swapped a few highly visible highly UGLY light fixtures for some pretty new ones
Placed an awesome farm house style deep kitchen and faucet into the kitchen
Finally placed my favorite wall gallery in our entryway
Hung some new bookshelves in the Peanut's bedroom
Planted some new landscaping in the front of the home
And I've finally started decorating my fireplace mantle for the changes of seasons again

Could we have done more? Yes, if we had skipped every trip this year we could have done more.
But, exploring this area and having awesome family adventures together was the whole entire point of making this move. I was not willing to put those on hold just so I could have a prettier kitchen.
None of our projects felt worthy of a whole blog post or mention. They all felt like painful blips on the road to making this house more comfortable. Or they felt like such tiny improvements that there wasn't a big "before/after" reveal. I didn't want to share photos only to have y'all go: "What? What changed? I don't see it." Ha!
So my grand plans to have amazing DIY home decor to share with you? Pft. In the first year of living in a new house? I was crazy to think that was possible.
But the second year?? Now we're talking.
My befores and afters may never be amazing. But the whole point of this site is to be real. We are real people living in a real home on a one-income budget. I'm tired of living in a pretty painted box and I'm ready to start making these rooms our own in a very real and tangible way.
So stay tuned. I'm finally ready to share a room-by-room house tour over the coming months. It will all mostly be befores but I'm starting to really think of the long term afters!

P.S. What are your very favorite home decor DIY sites? Leave a link in the comments, I'm stock piling a folder in my blog reader for them! I'd love to know what's caught your eye!
P.P.S. The images from this post are all from my Instagram feed. If you want sneak peeks into the "afters" as they are happening come follow along!