Have you looked ahead at the calendar? Thanksgiving is so late this year which will make the holiday season feel even shorter than usual.
I have a big fat note written on the top of my November calendar in shouty all caps:
"DECORATE EARLY."
This cryptic message was put there by my 2013 self and reveals how exhausted I was--feeling like I had just put up the decorations for Christmas only to have to pull them right back down again.
This year I'm taking my own advice and am rolling out the festive decor early to make sure that our December is filled with more hot cocoa and less stress.


P.S. I'll be sharing holiday prep tips all month long, be sure to follow along on Facebook for all the latest!
_____________________________________________
5 Ways to Decorate for Christmas Right Now:

1. Classic never goes out of style:
Swirly, subtly sparkly, and touches of red velvet: These elegant festive touches never go out of style and always feel appropriate at this time of year. When you're decorating early, look for timeless classics to spruce up your home. I love the thought of mixing in a scalloped chalkboard with a handwritten festive note!
2. Red is festive without screaming CHRISTMAS:
Small pops of this festive color sprinkled throughout your home signals the start of a new season without having a flaming Christmas tree smack dab in your living room.
Look for useful items to add into your rotation like that cheery red bowl or the adorable striped picture frames. That rustic burlap bow helps to keep it feeling transitional from fall!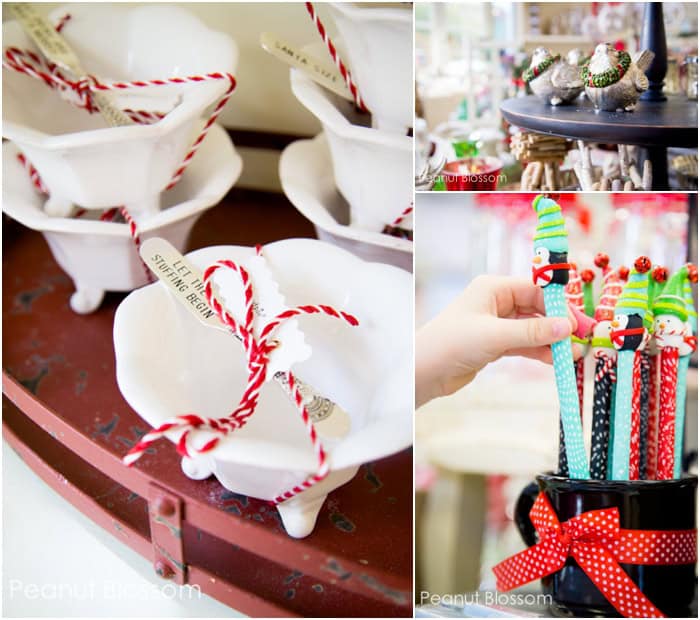 3. Little details go a long way:
Items that make you glance twice add extra character to your seasonal decor. That simple white bowl with the snarky engraved serving piece is a perfect example! It's the perfect item to take you from Turkey Day right up through Santa's visit. I love the cheery spin on the sweet little bird, how cute would he be sitting in your entry way?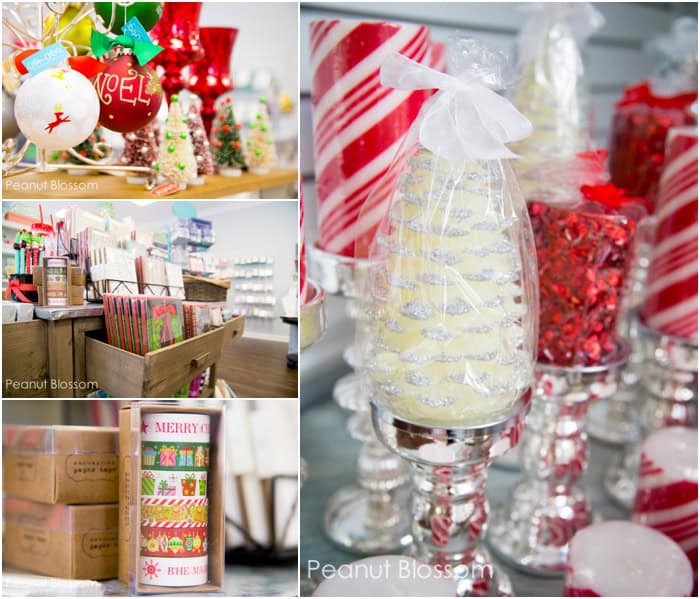 4. Don't put everything out all at once, think in phases:
Though the season is short, you don't need to do everything all at once. Before you're ready to set out your full tree, why not display a few sentimental ornaments on a hanger on your mantle or buffet?
Candle settings can start with simple ivory sparkle, be updated with pops of solid red, and then save the candy striped versions for sprinkling in towards the end of the season.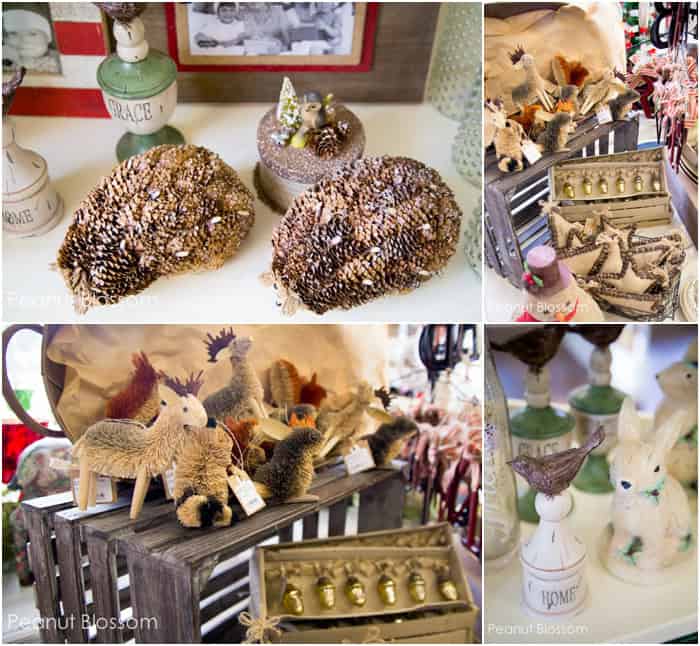 5. Think multi-purpose seasonal:
As much as I adore sparkly and bright red, a woodland theme is the perfect solution to early decorating. These sweet furry creatures look perfectly at home from November right on through to the end of winter!
Add a sparkly hedgehog to your book case now, give him a special red bow tie come Christmas week, then remove it again on Dec. 27. That tiny little bird and sparkly white bunny signal the winter season but could easily be displayed year round!
Bonus Tip:
And for those of you who can't wait for Christmas to arrive but just don't feel right about putting anything out until you've cleaned up that Thanksgiving dinner, spend an afternoon with a cup of peppermint mocha and browse your favorite local gift shop. Find a small business to support and soak up all the creative juice they are serving you!!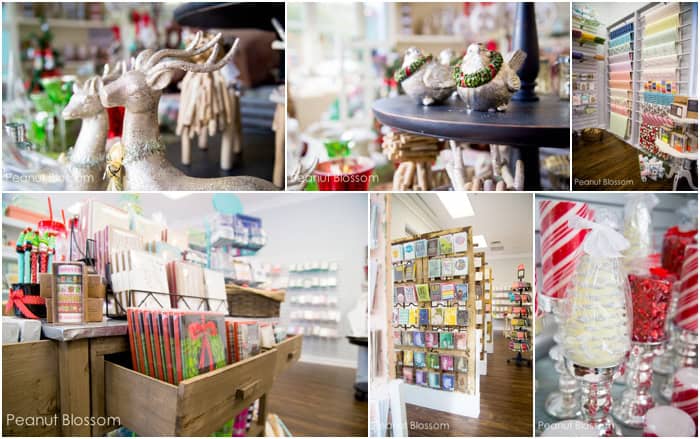 Liked this post? Pin it!