Every May for the last 8 years I have participated in a "Day in the Life" photo project. I choose one random weekday and try to capture the essence of what our lives are like as a sort of time capsule. When I first started out I captured onesies in laundry baskets and pacifiers & baby bottles in my dirty sink. Now it's the morning bus stop routine and backpacks overflowing with papers that filled my frame.
Here's a peek at a random Tuesday in the House of Dahle: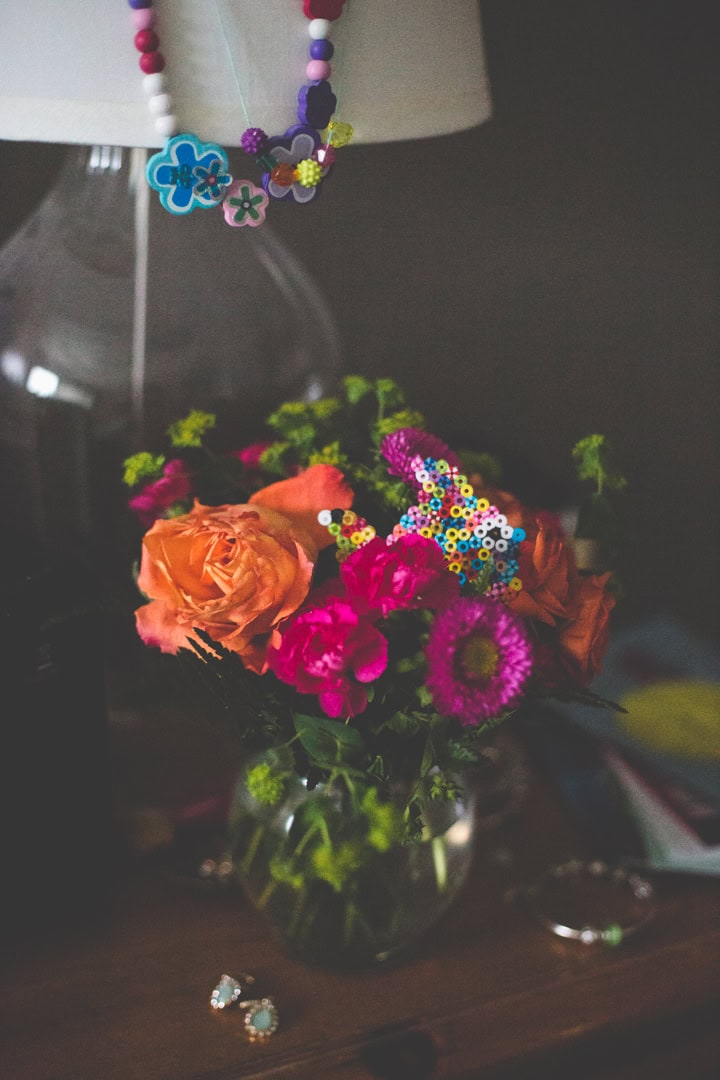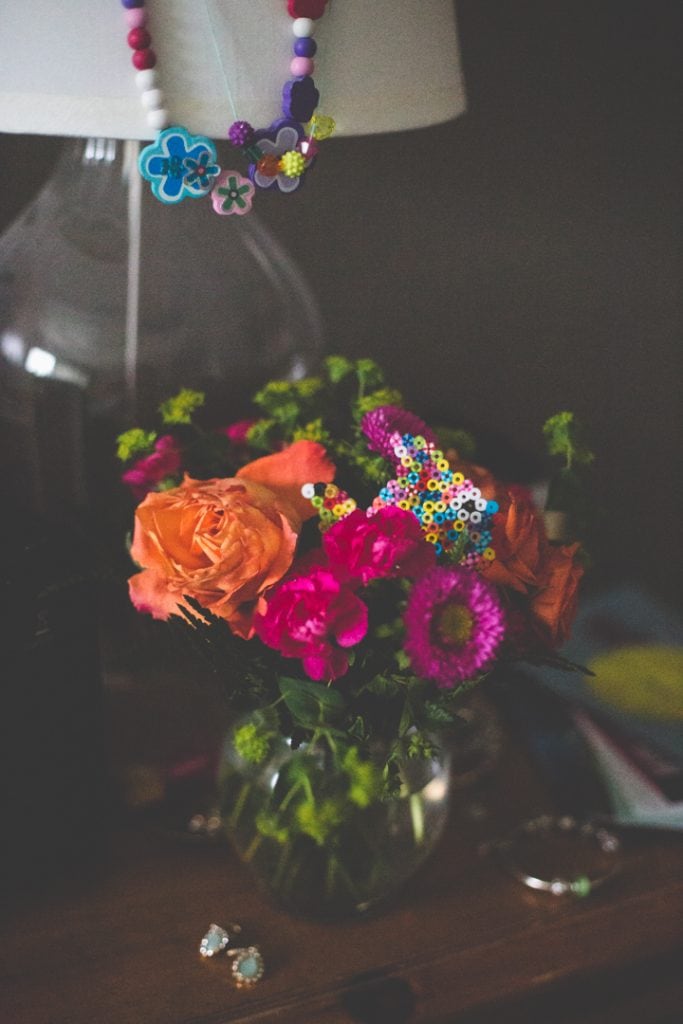 I woke up yesterday and the first thing I saw were these fading but still fragrant and lovely flowers from my friend Zina sitting on my nightstand. Tucked inside is a tropical fish made by Little Pea (she put it there herself as a surprise!) and hanging on the lamp is a necklace made for me by my Peanut.
Out of bed and into the kitchen I go where Daisy Mae is ready to be let outside. She's wearing her cone of shame during the night for a few more days as she heals up from surgery last week. Hasn't slowed her down even a little.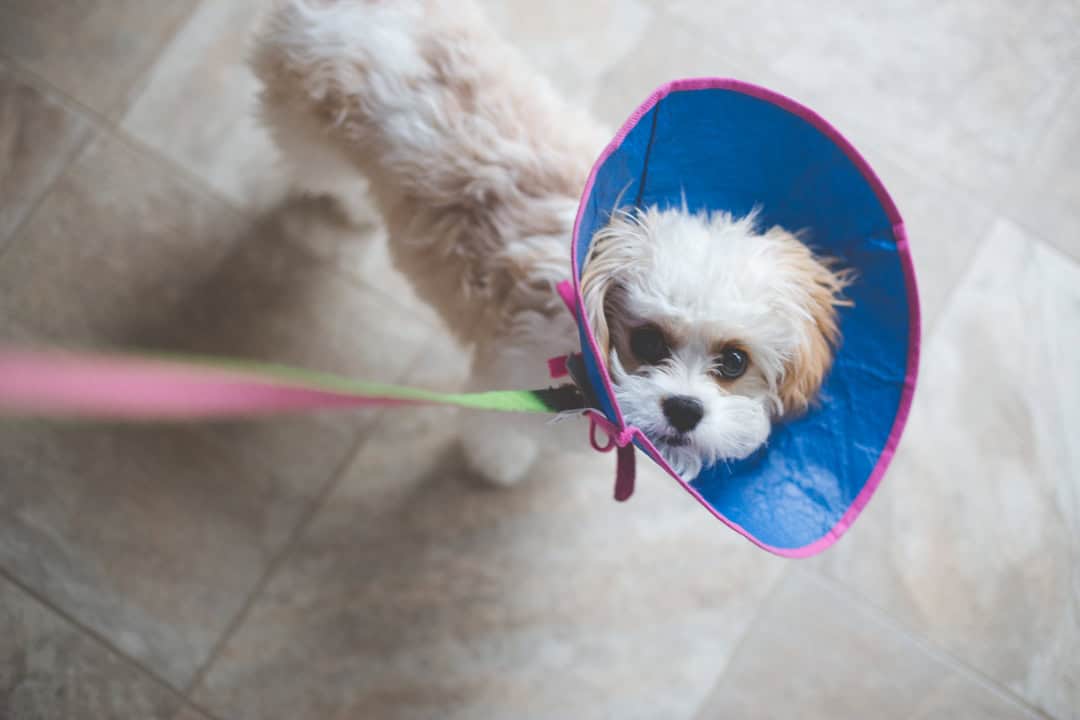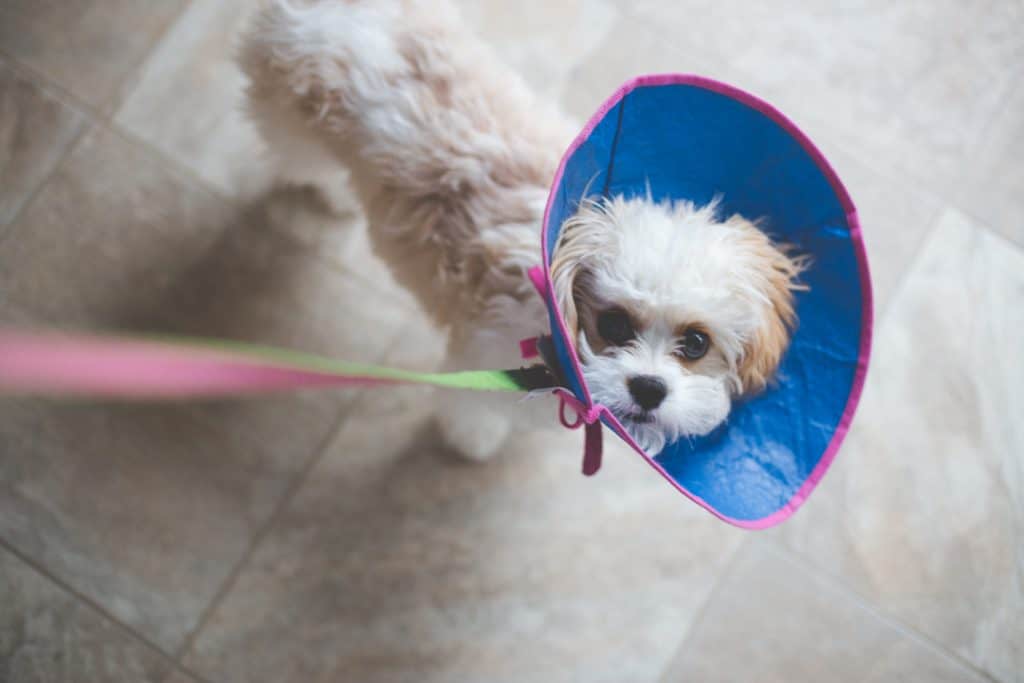 Then the girls are up and ready for breakfast. Little Pea is never without a small toy to clutch in her hand. We find them all over the house all the time. This morning it was a small wooden horse from her beloved Melissa & Doug princess castle. He's her breakfast companion and I find him resting by her dish while she's off getting dressed.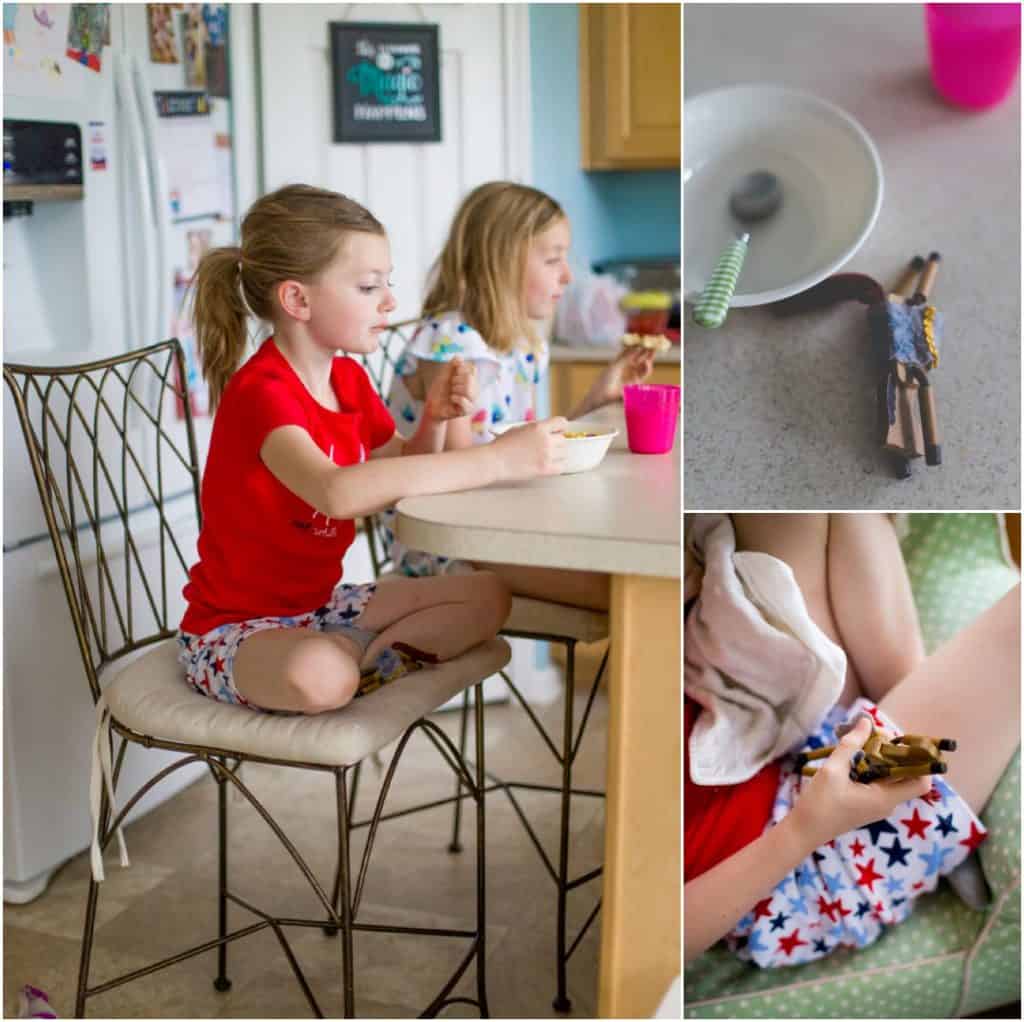 While the girls are getting ready for school, I tackle a sink full of dirty dishes and wash up an insane amount of water bottles that had been hiding in nooks throughout the house.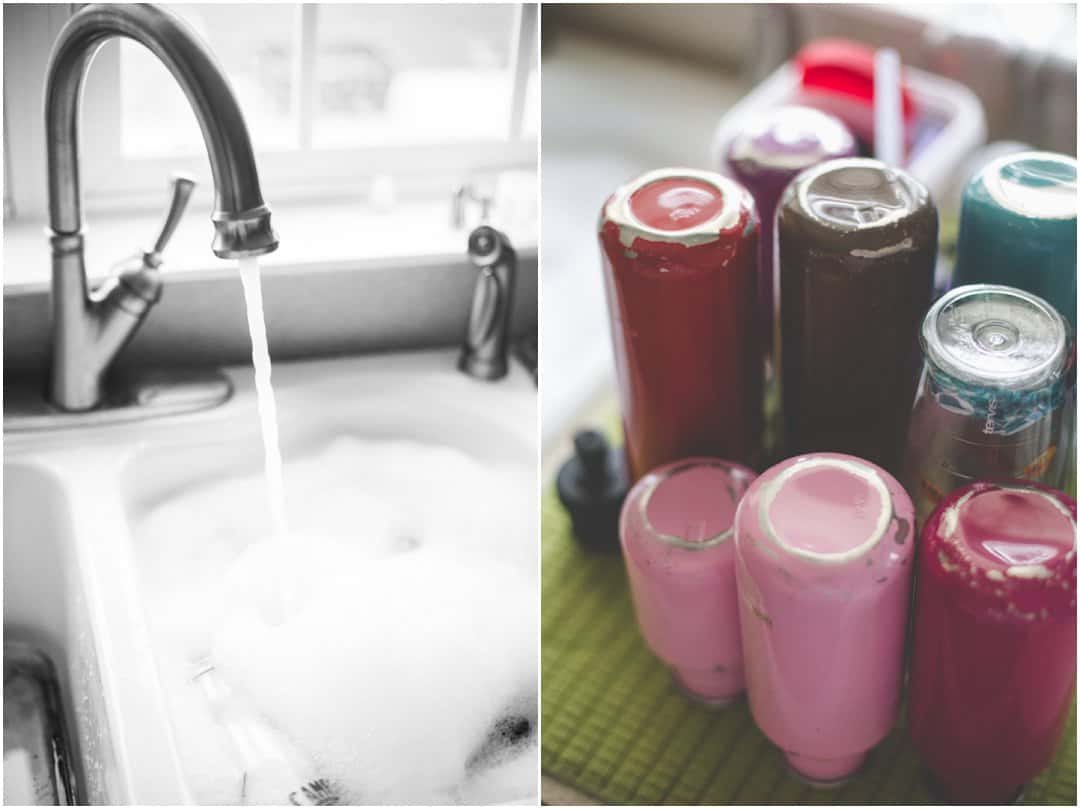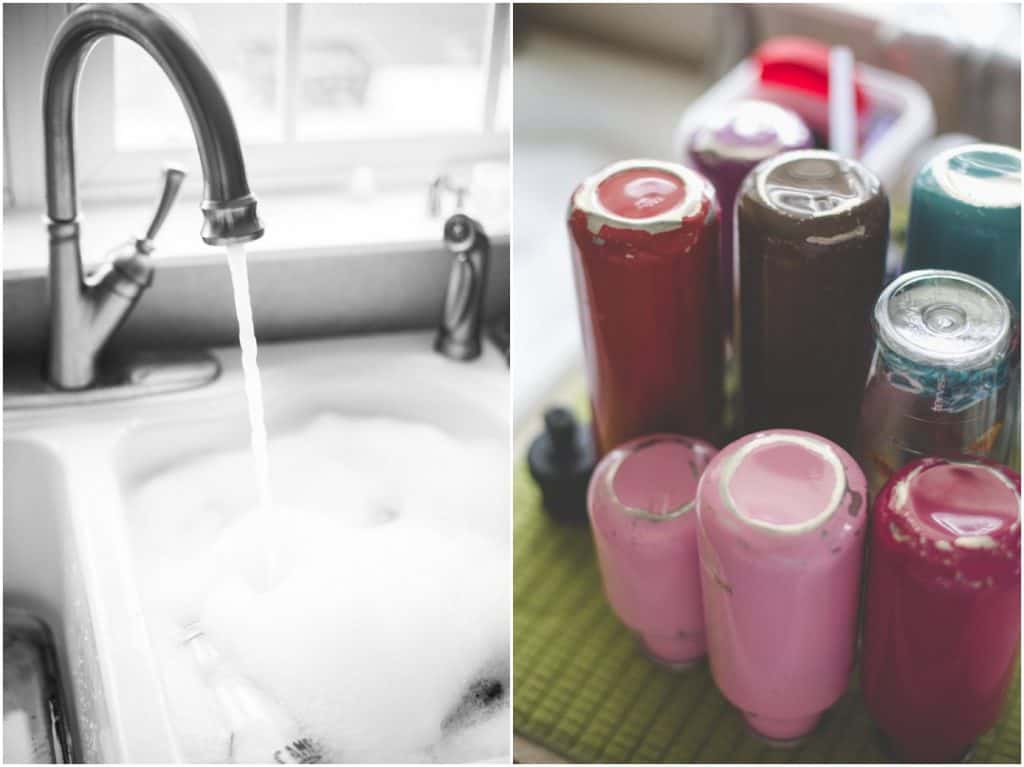 Then it's time to fill backpacks with fresh water bottles & snacks, do hair, and off to the bus stop we go.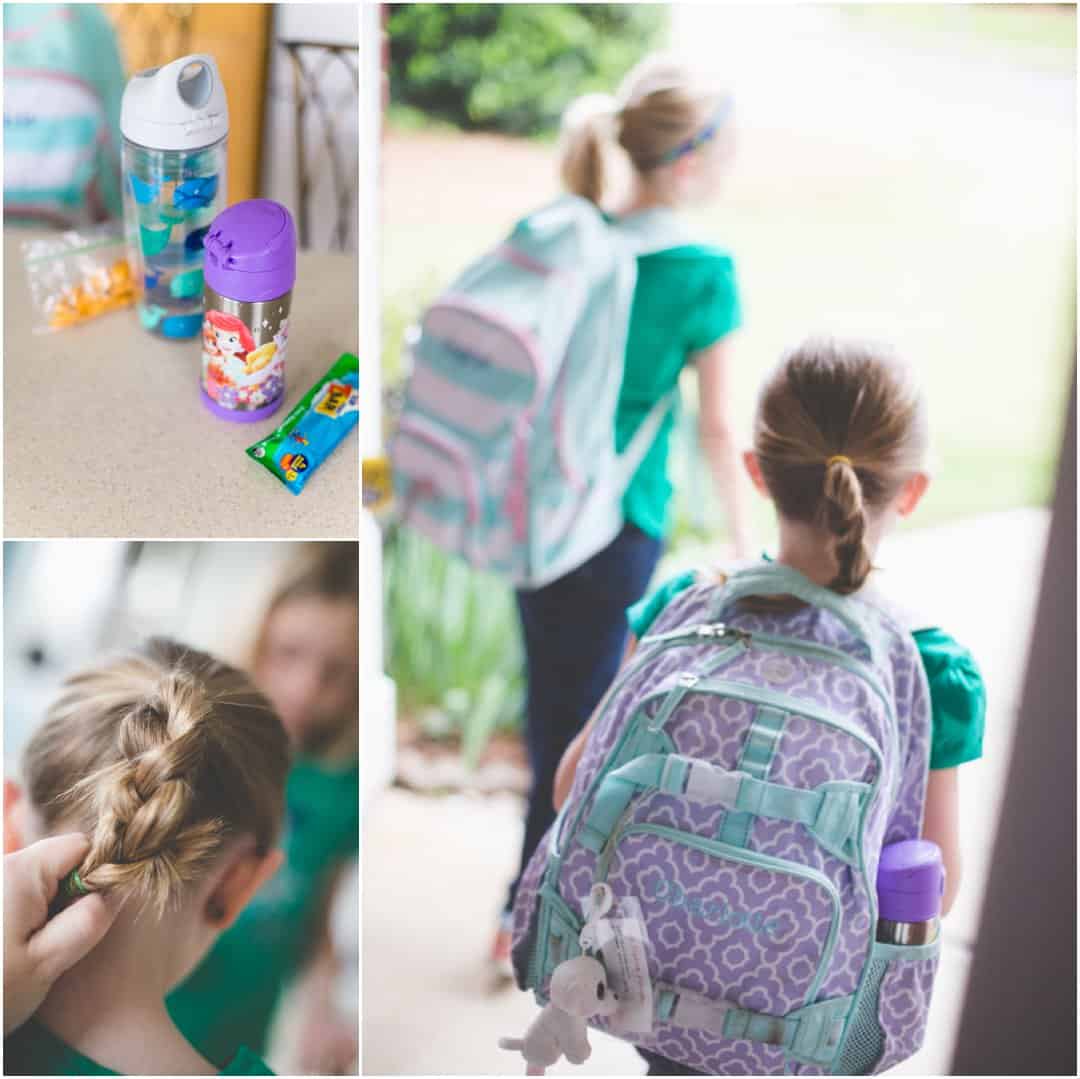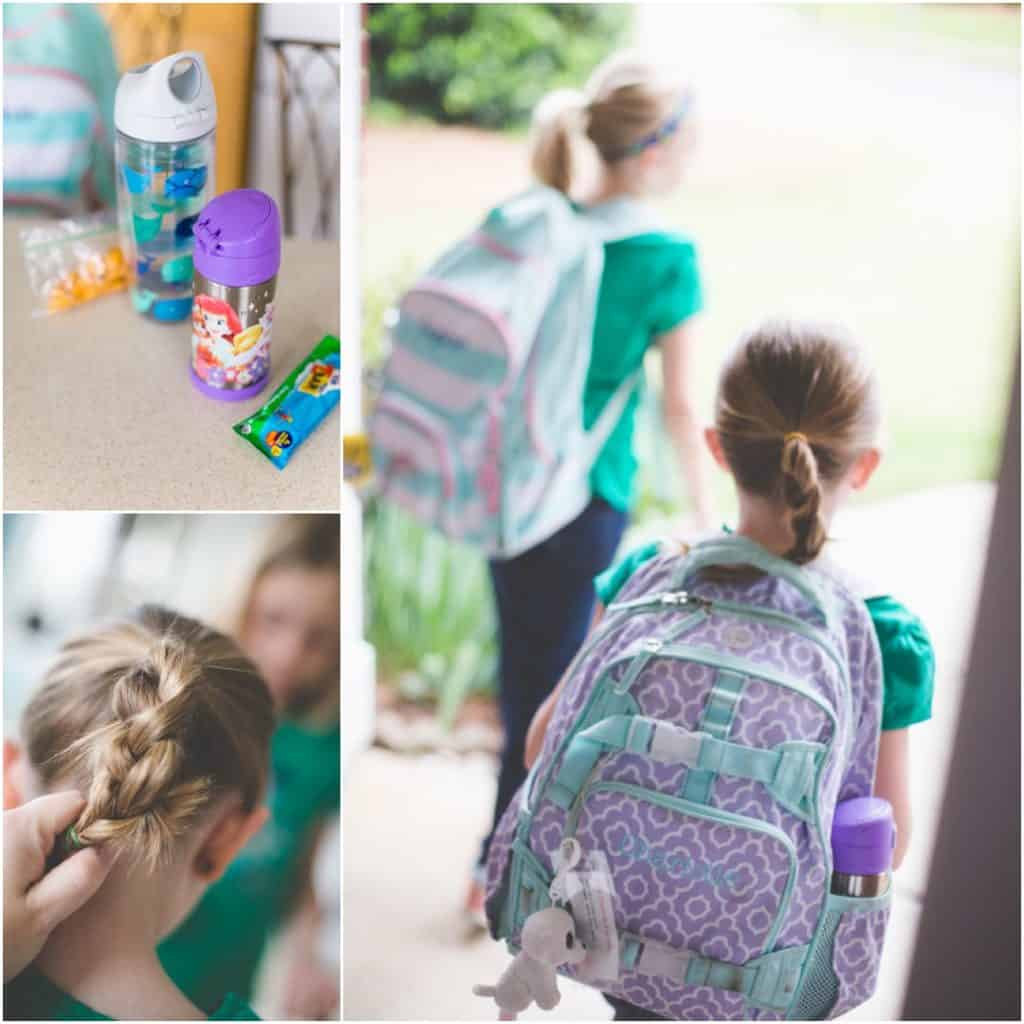 Little Pea is finishing up her Kindergarden year, the Peanut is finishing 3rd grade. They get on the bus and then wave to me through the tinted windows.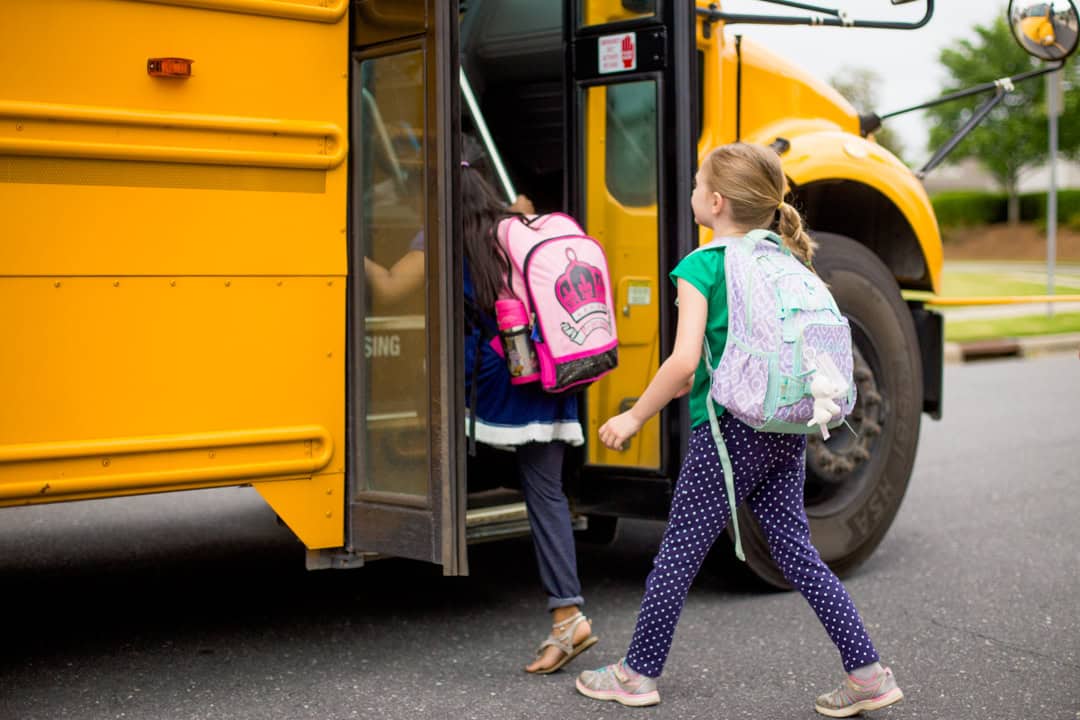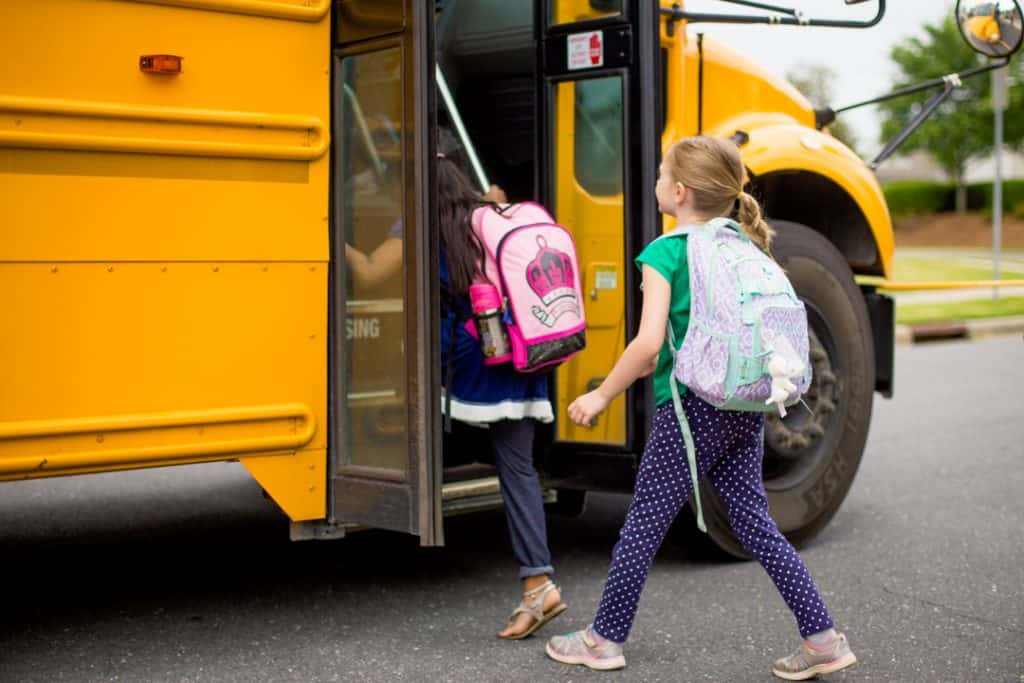 Once the girls are off, the house is so very quiet. This is the first year of my project where I don't have kids home with me during the day. Almost a whole school year into that routine, I am still figuring out what to do with myself and my routine.
Yesterday my day was super quiet. It started with washing up some fresh farmer's market berries for my breakfast and pulling my new succulents out from under the patio umbrella so they could get a drink from the drizzly rain.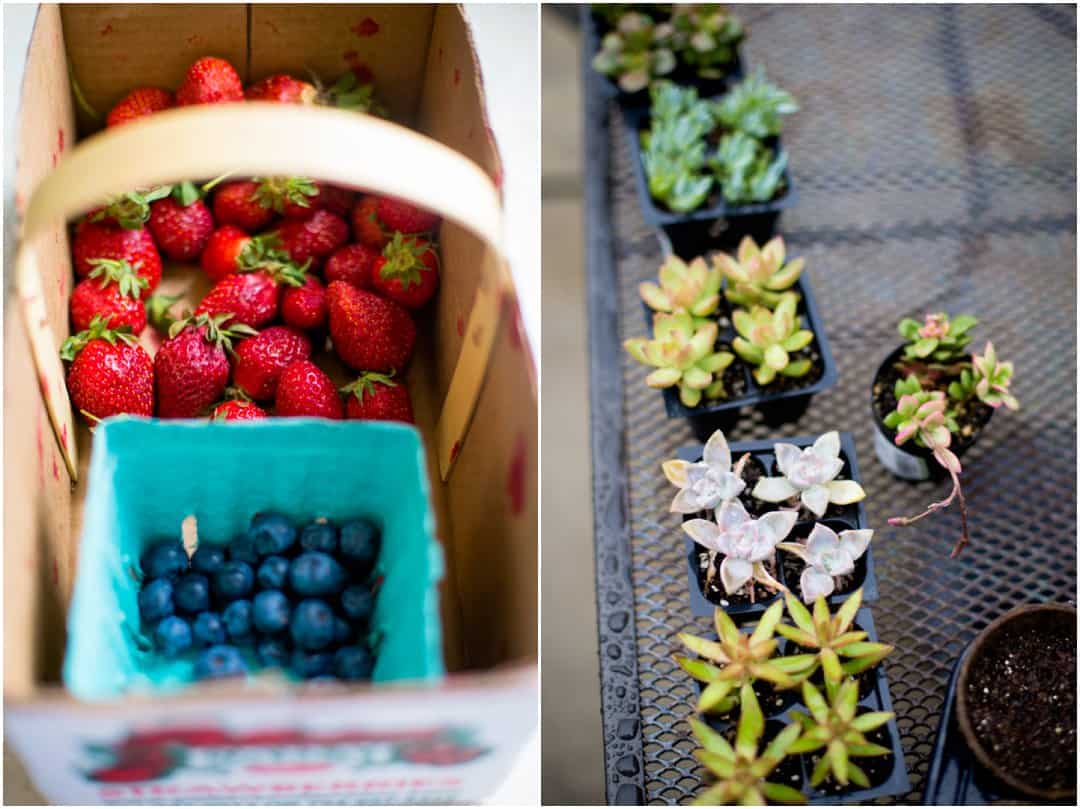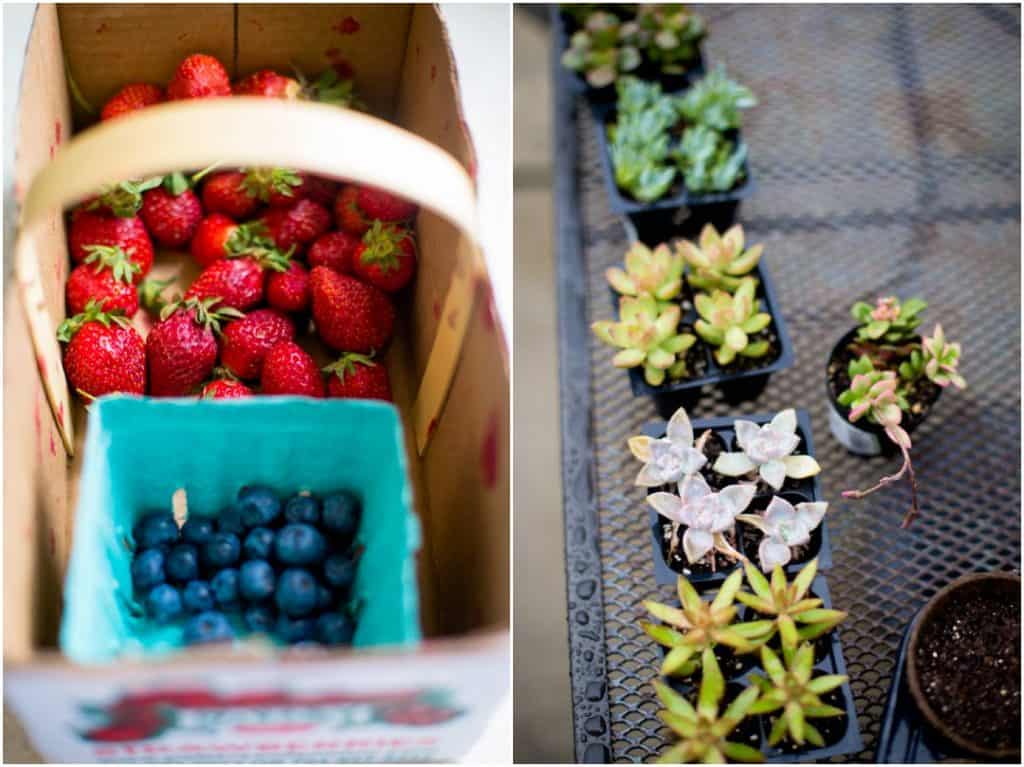 Daisy is my new daytime companion. I spend a good portion of my day working at my laptop at the kitchen island counter and I love when I look up and find her standing on her hind legs looking out the patio door.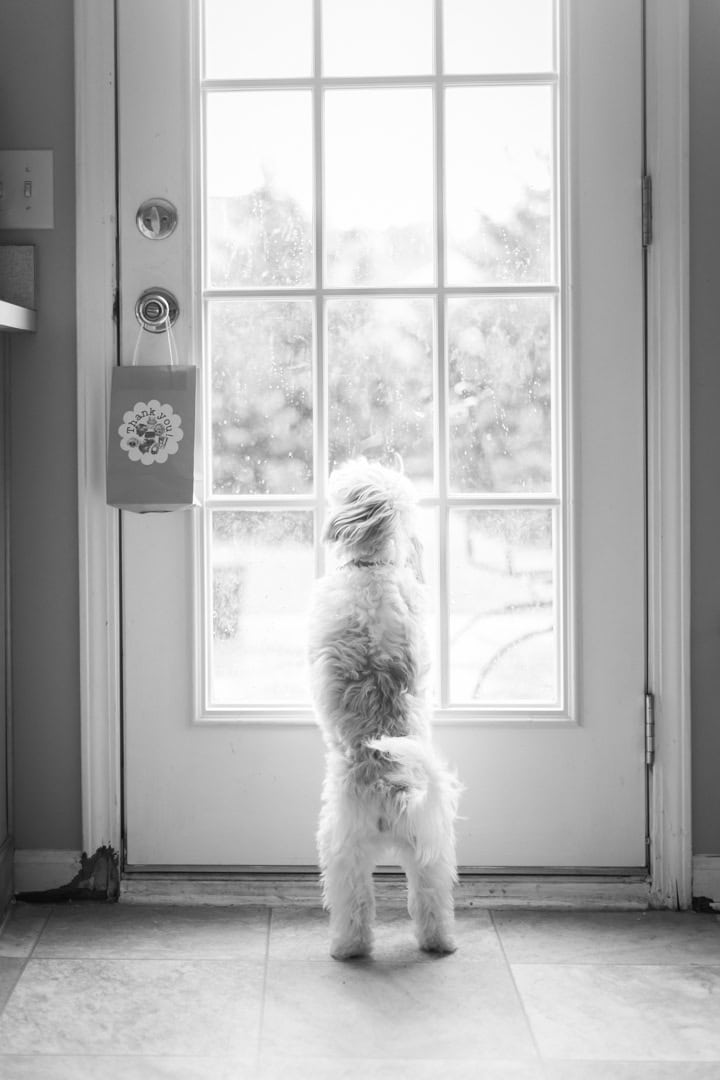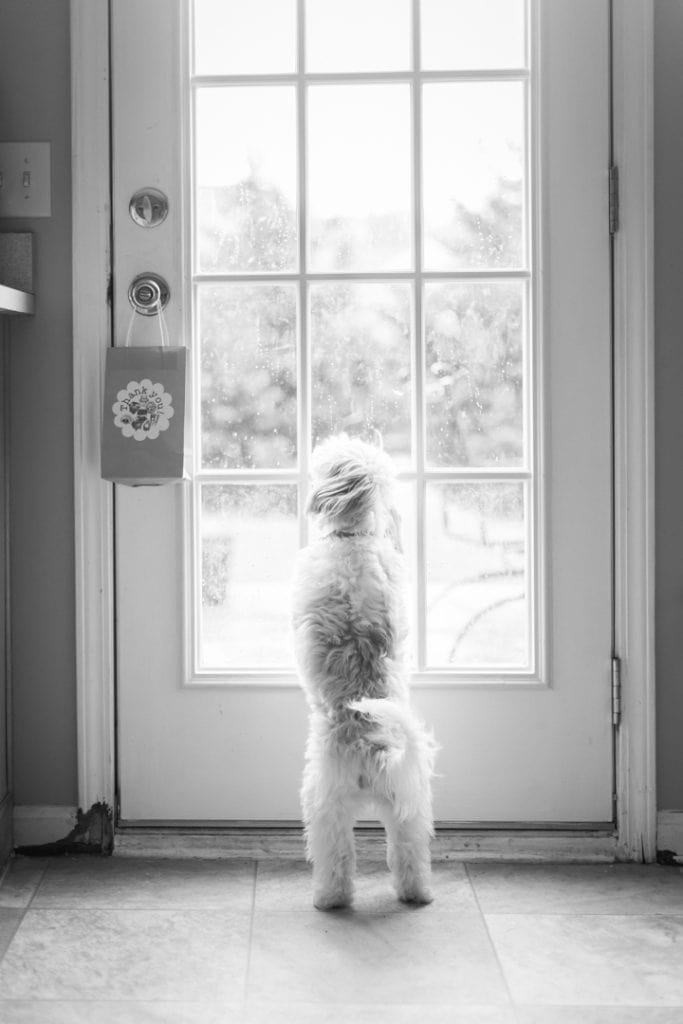 I had a bunch of boring errands to run where I probably should have captured the bank, Target, and a garage sale exchange, but just this shot of my car will have to do.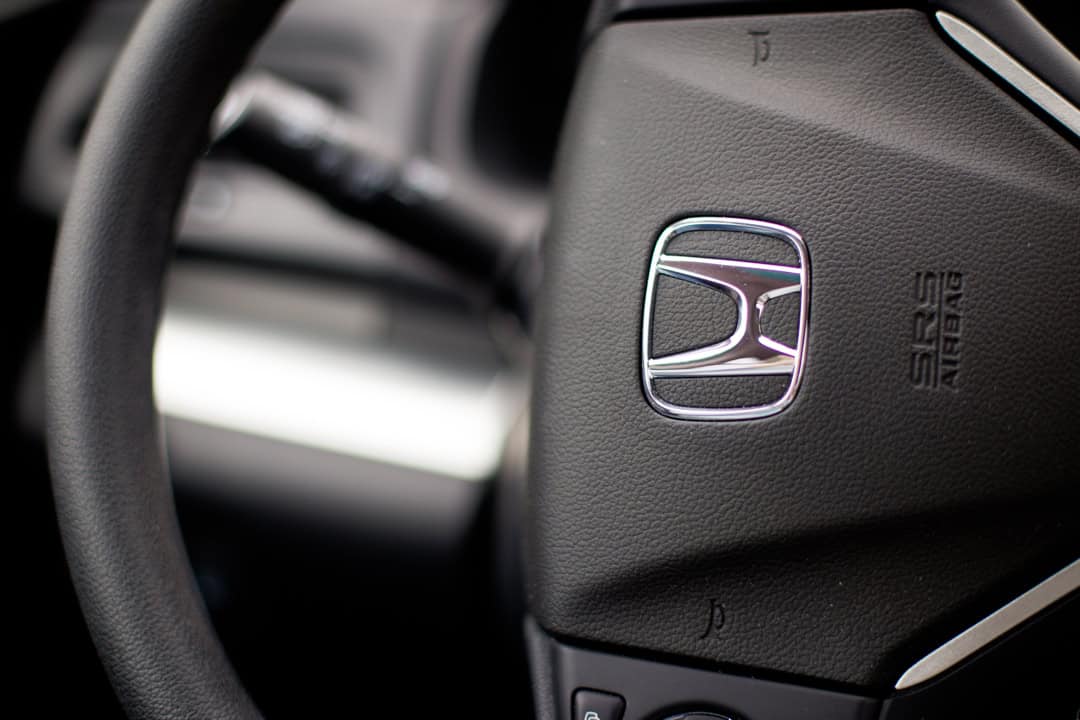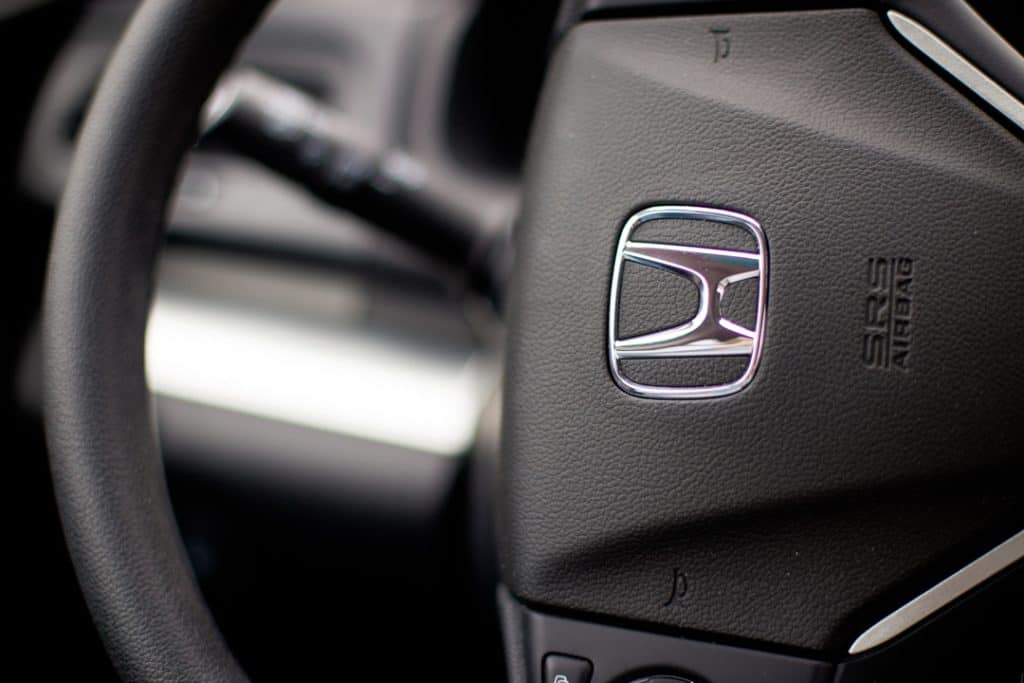 The end of the day brings the kids back home from school and a frantic scramble to make our dinner. I have several shots from that time but nothing stood out enough to share. Fast forward to actual dinner time where Little Pea shuns the meal put before her. A sight I see on a fairly frequent basis.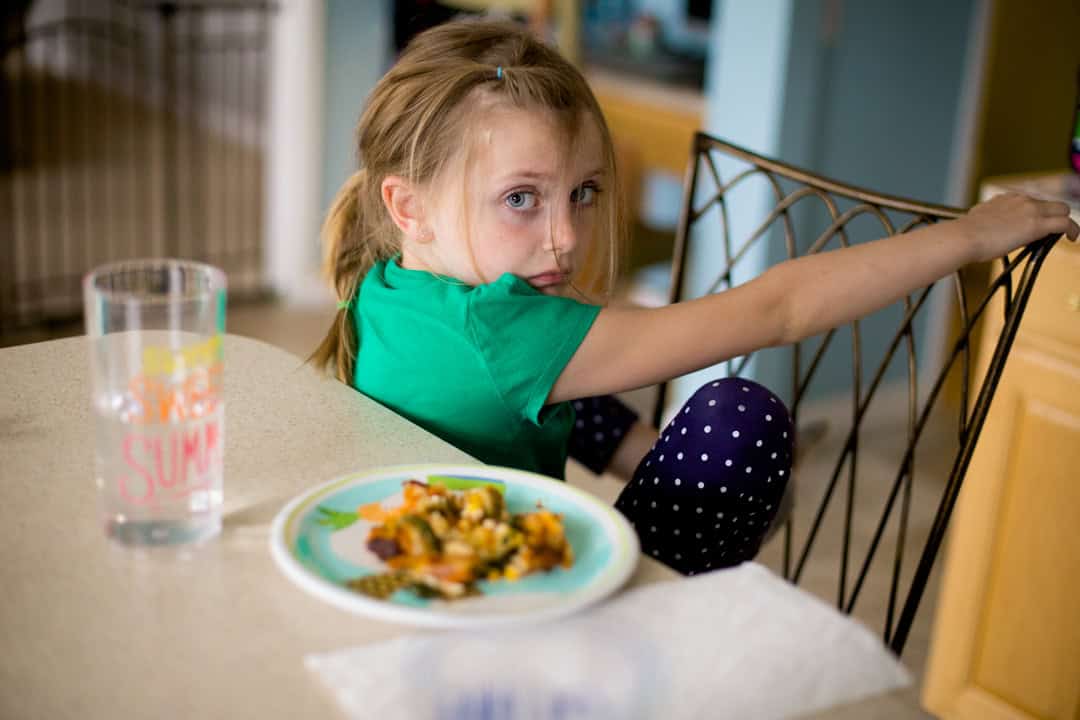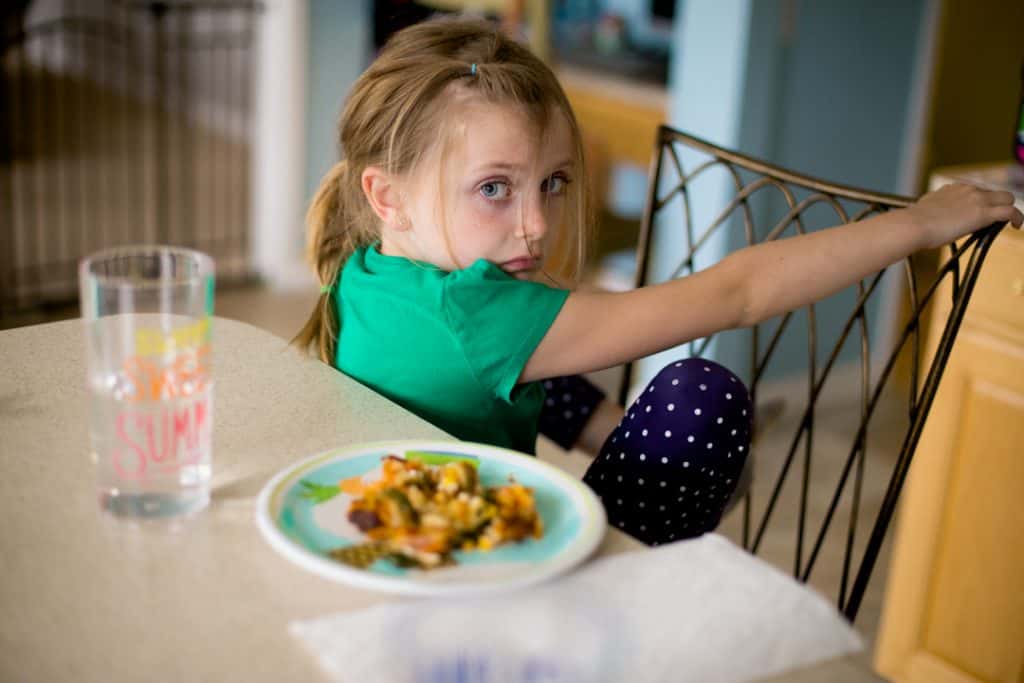 Since the meal was FILLED to the brim with veggies, I pulled out the big guns and promised a trip to Chick-fil-A for milkshakes. (Shh, between you and me, the trip was planned anyways since I knew we had a quiet evening ahead of us.) It got her to try that first bite and she declared "Actually, I do kind of like it." and proceeded to finish her meal. Miracle!
So, chocolate shake time: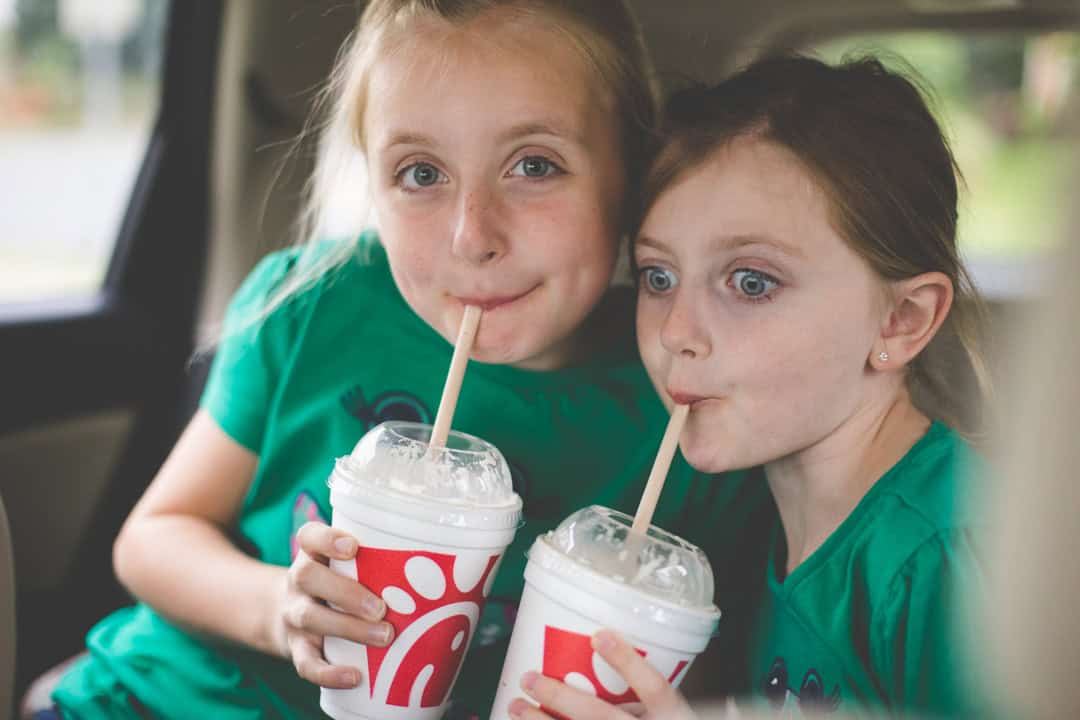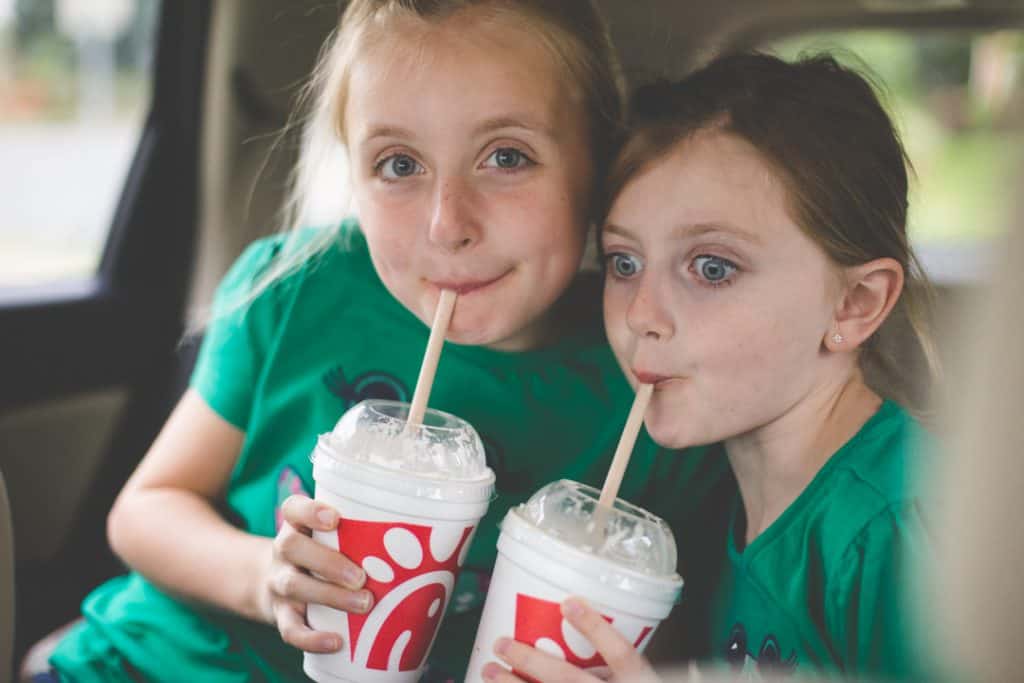 Back from the ice cream run, Little Pea beelined to her toys. This girl is so happy to be reunited with her play scenes at the end of the day.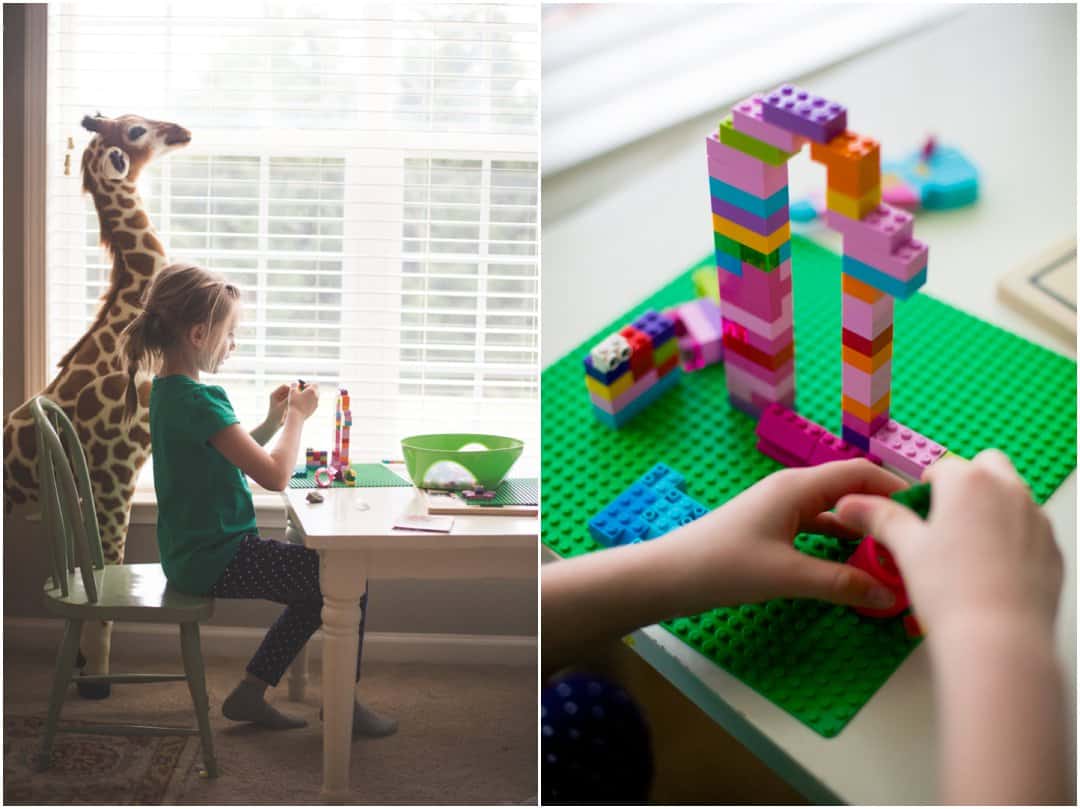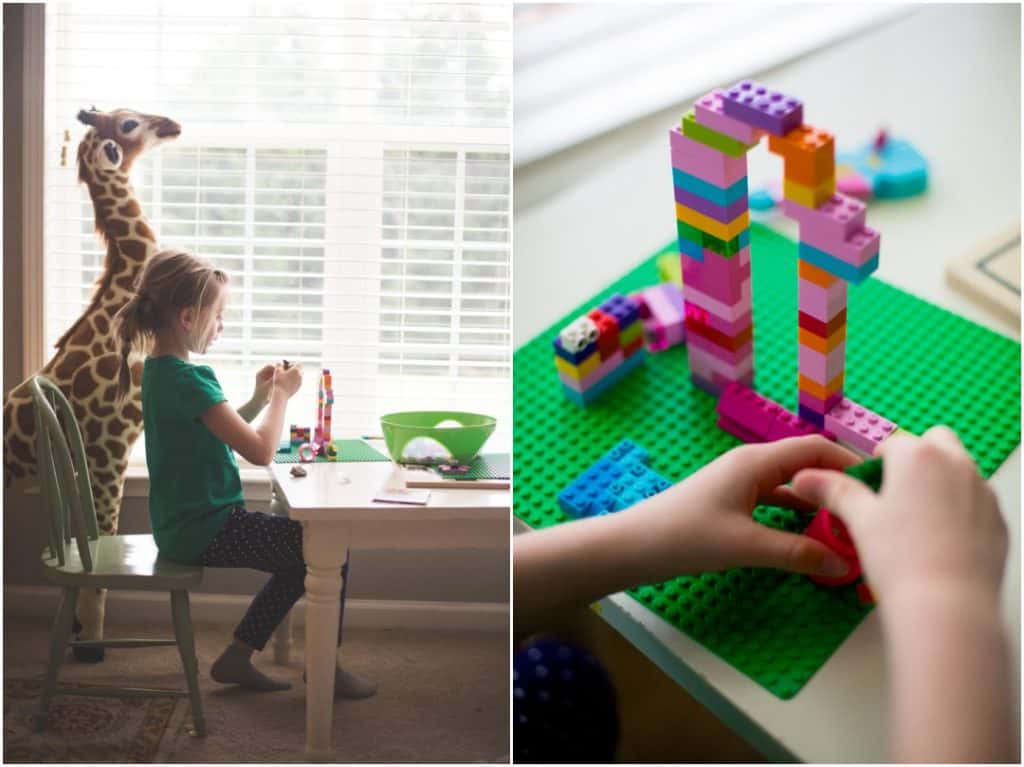 The girls were up too late the night before, so I announced we were getting ready for bed earlier on this particular night. The Peanut sets up Corduroy bear and her beloved "bubble blankies" on the couch where we read our nighttime story.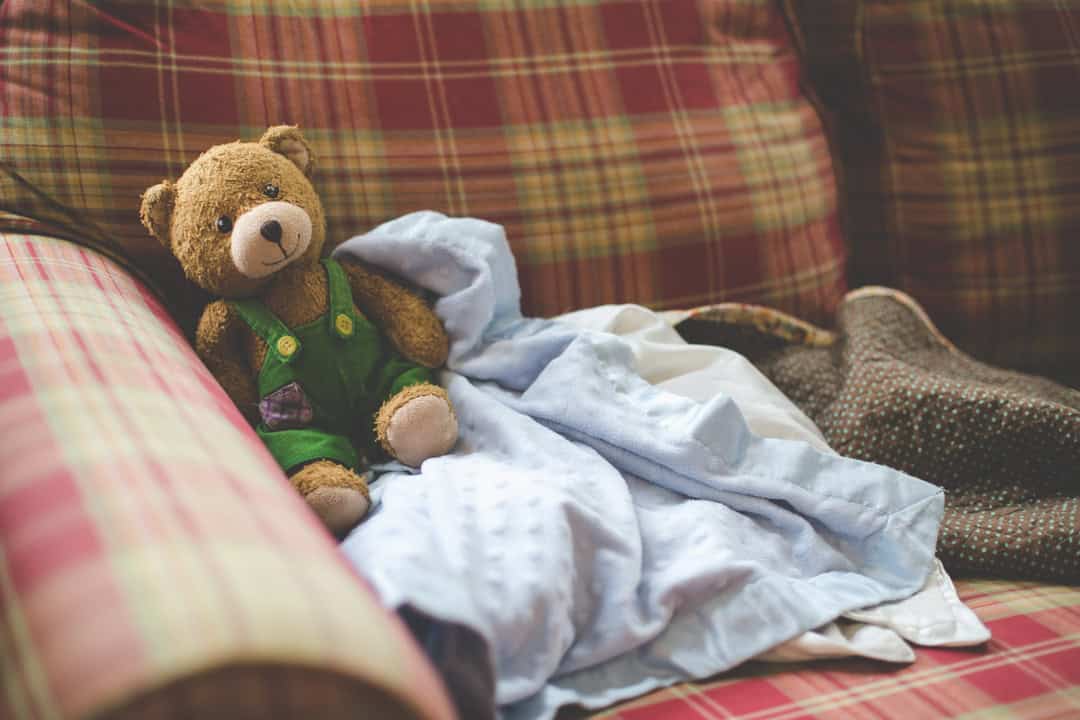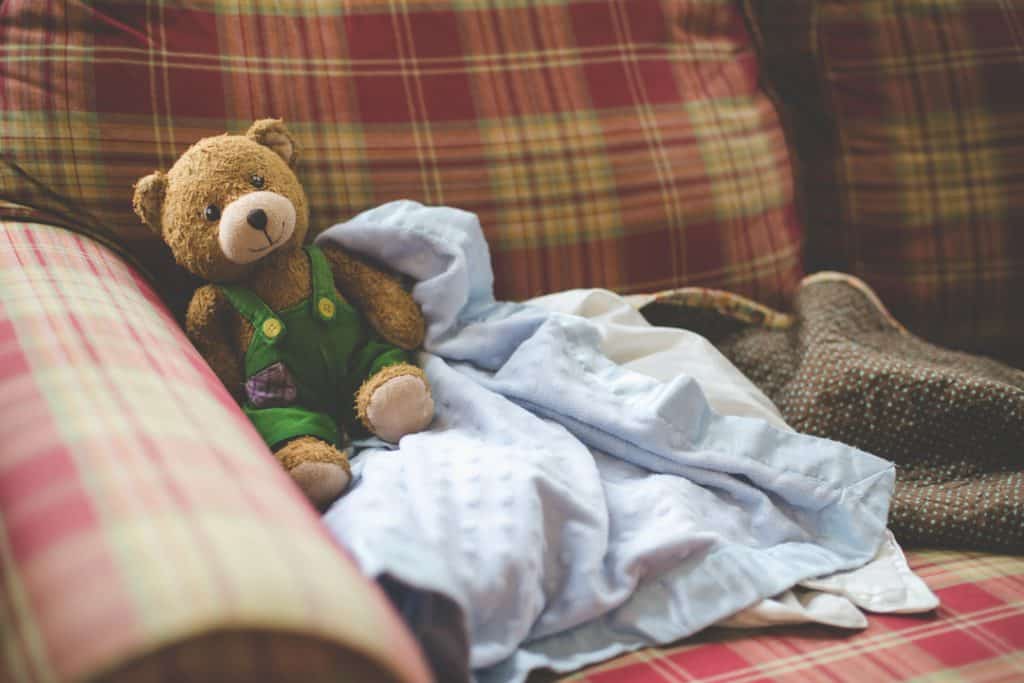 While we're reading, Tim arrives home so while he gets settled Little Pea takes advantage of a few more minutes to play with more toys.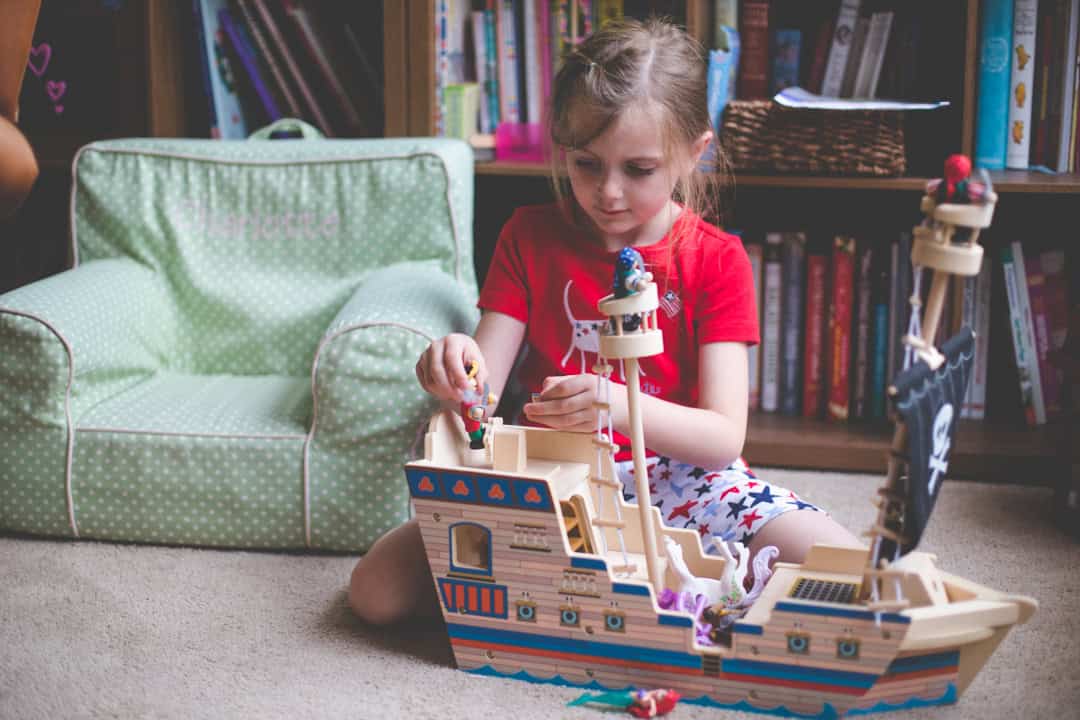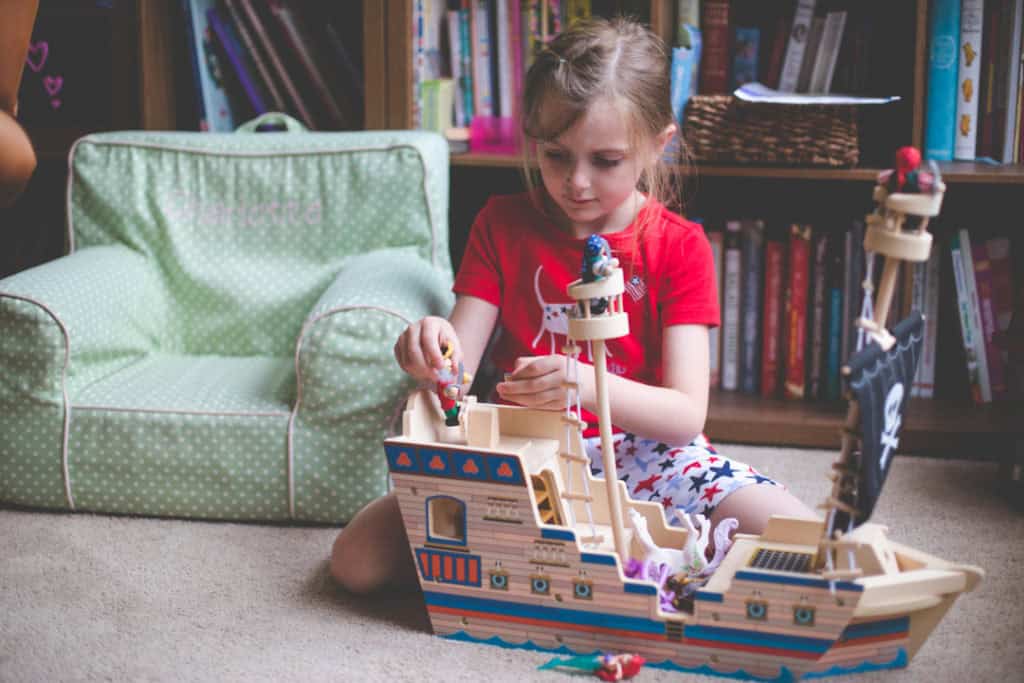 And the Peanut heads into the kitchen for last minute playing with Daisy.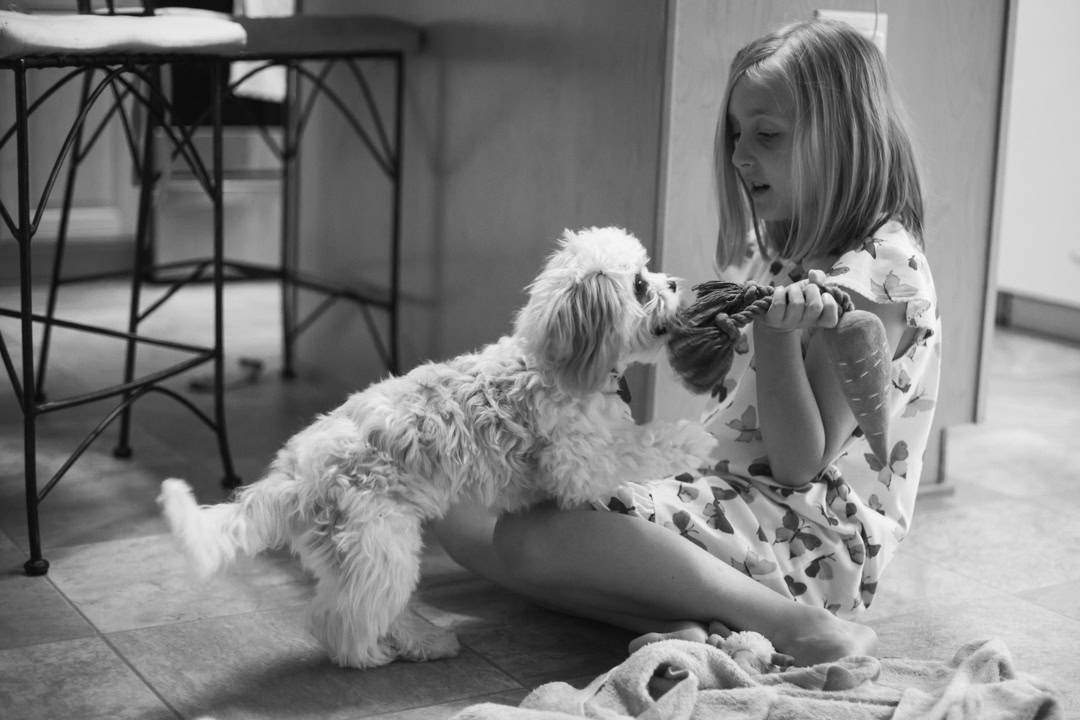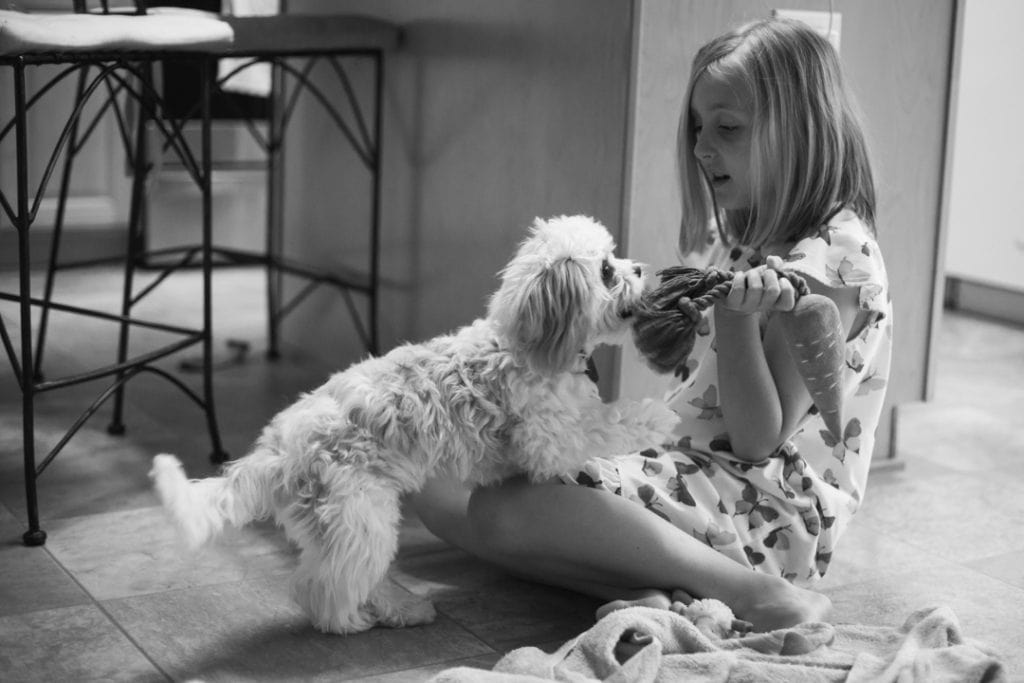 Once daddy is ready, it's tuck in time. Little Pea LOVES being carried up the stairs princess-style to bed and he accommodates.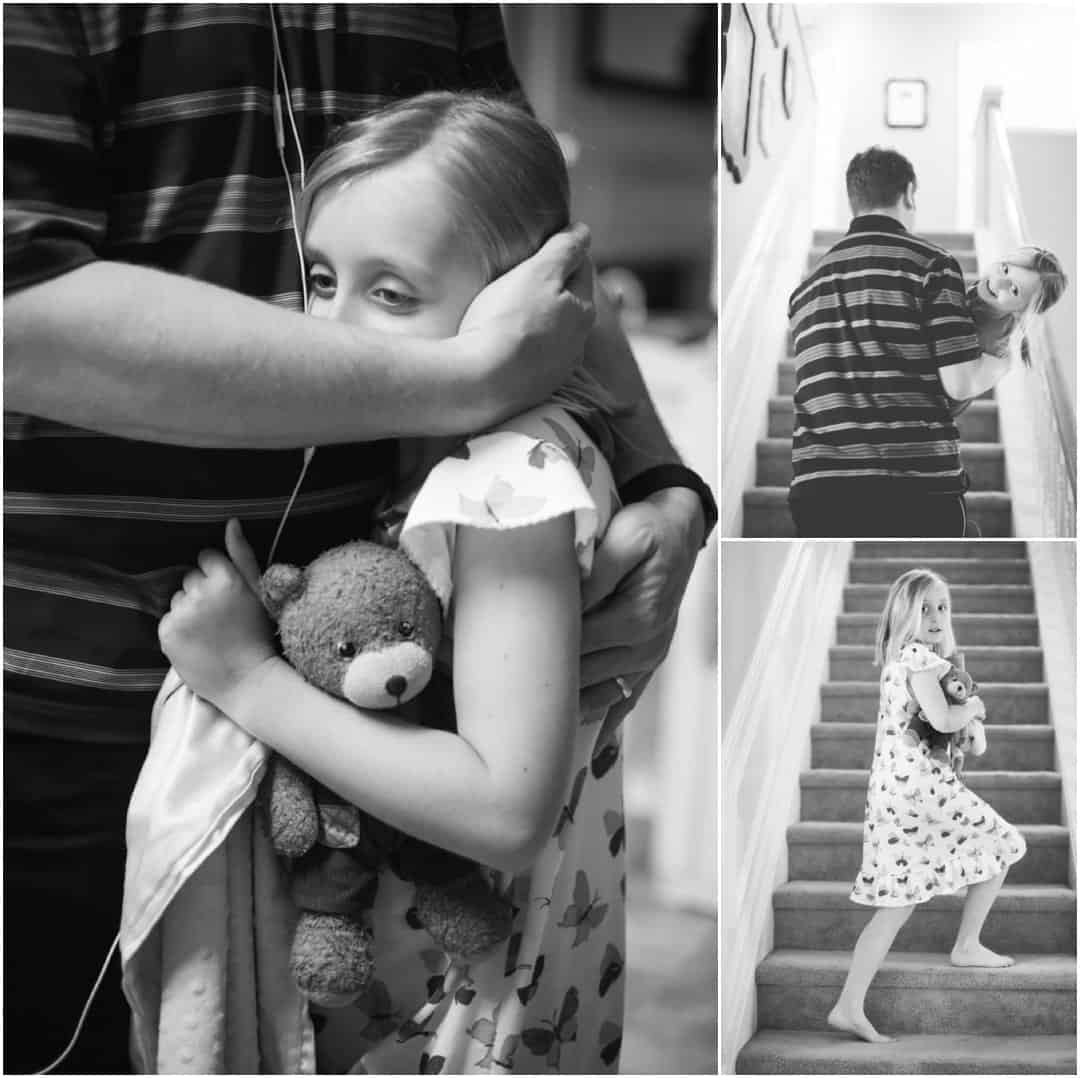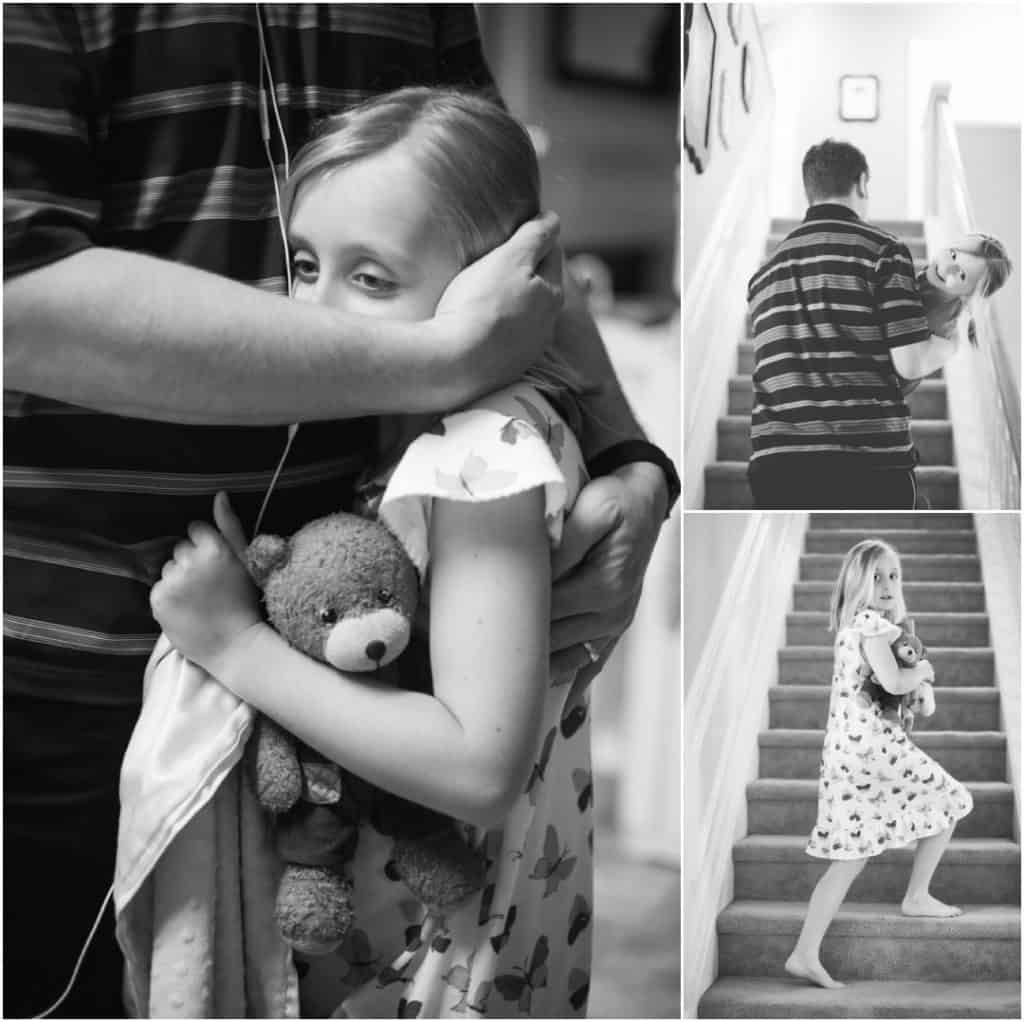 I had a shot of Little Pea all tucked into bed, but this shot trumps it. That tiny little girl is dwarfed by the books and loveys she keeps tucked in by her side!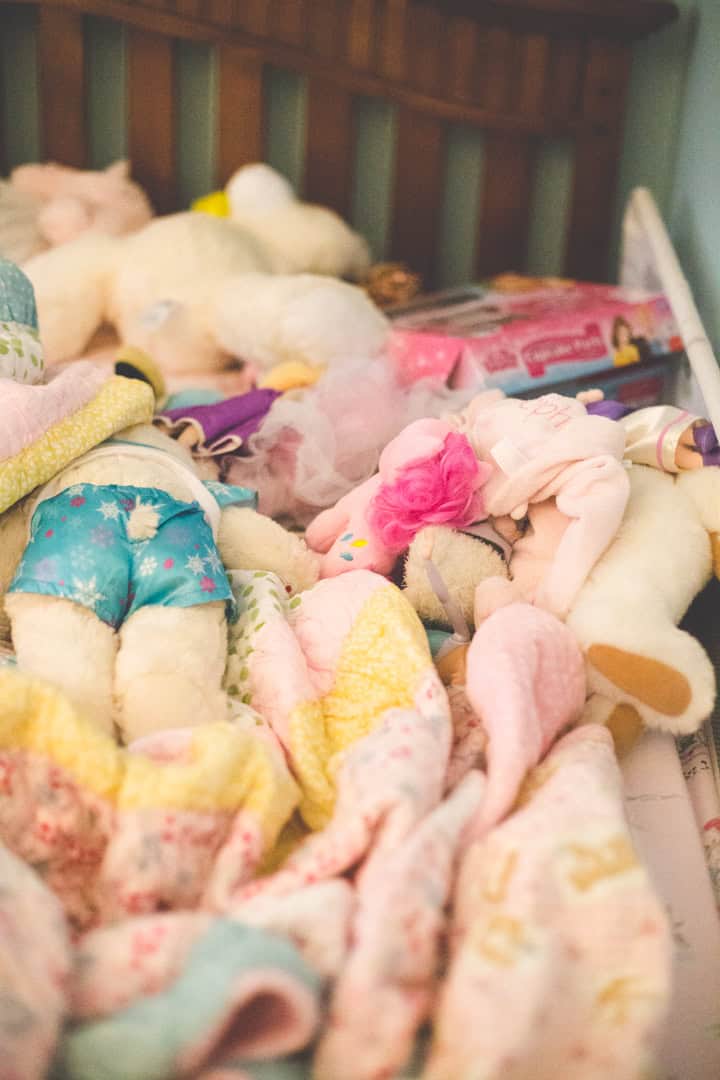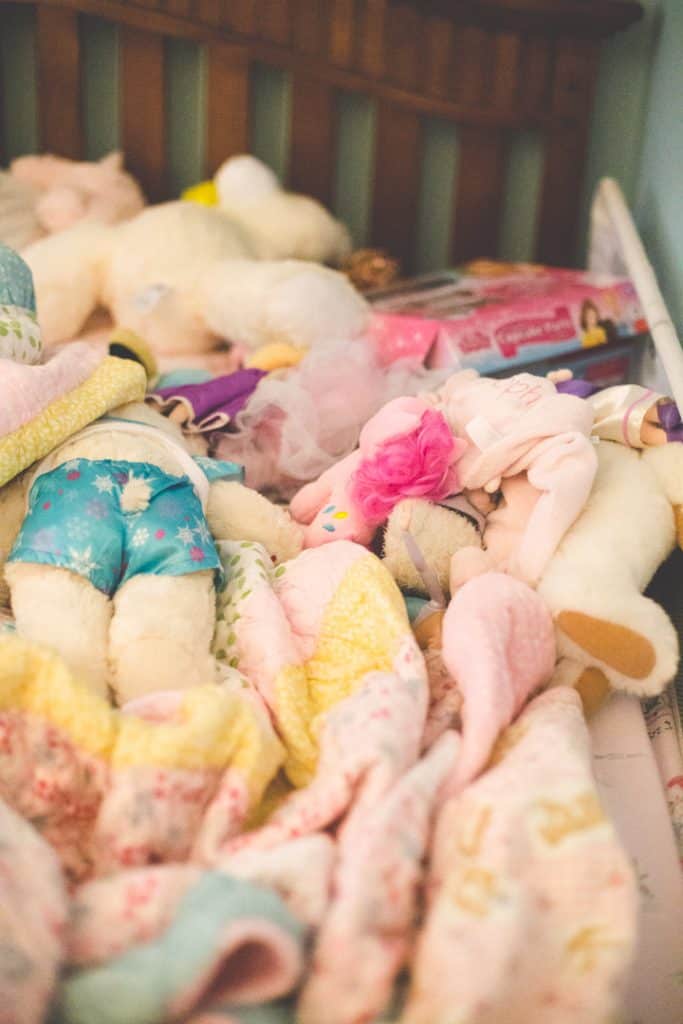 And our last peek at the Peanut finds her reading herself to sleep. I love her morning recaps of what she read the night before and she was particularly enamored with this one.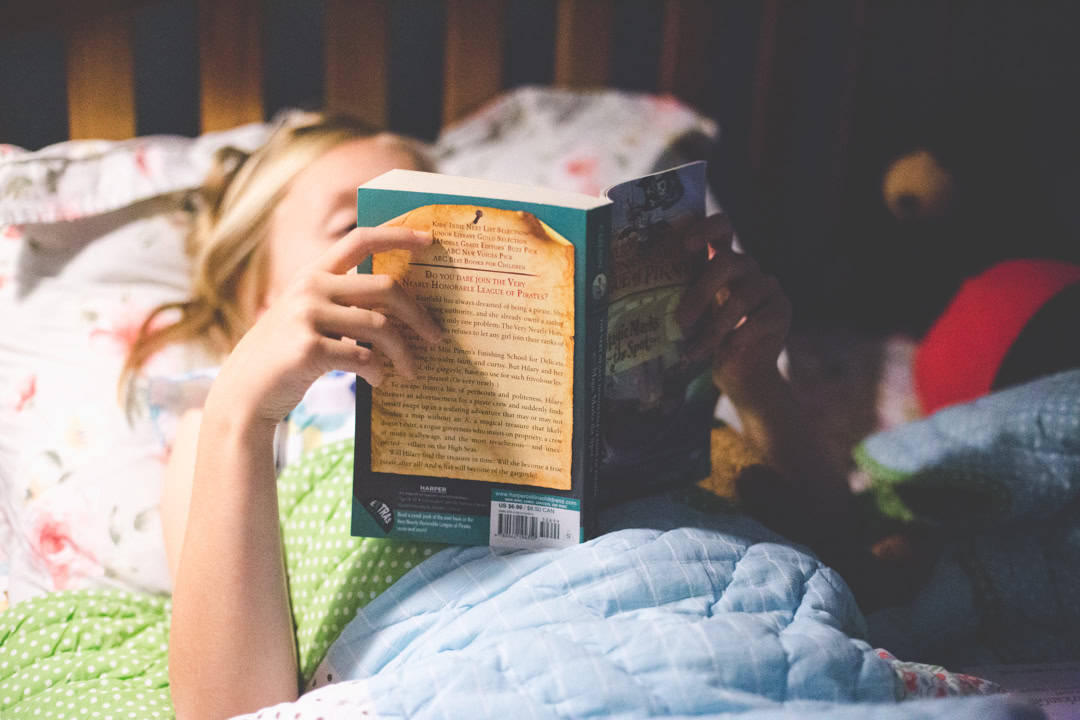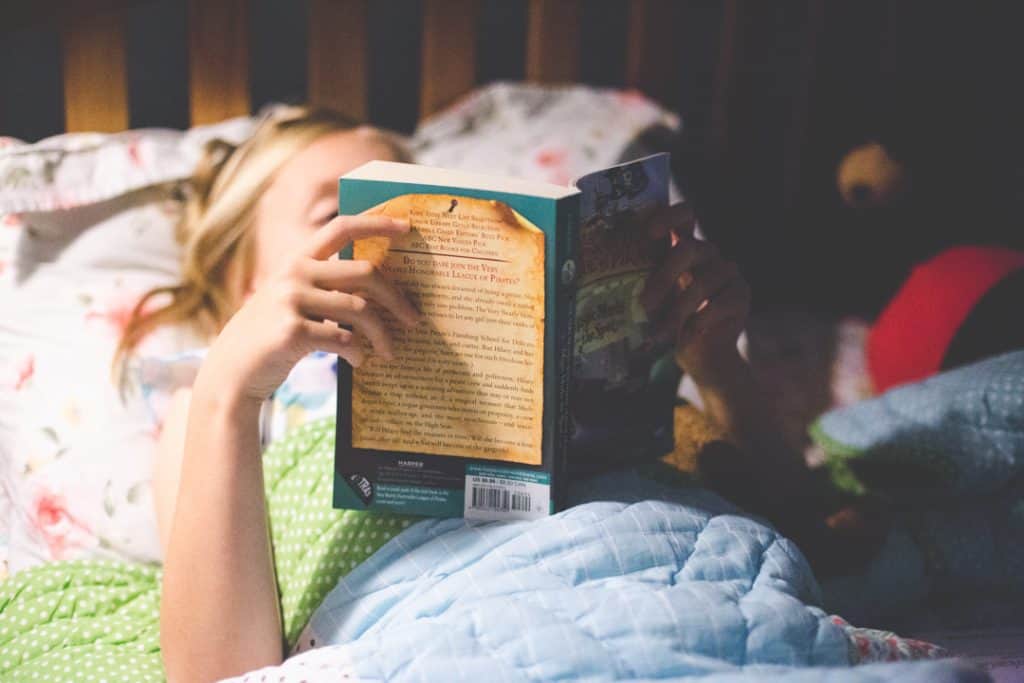 Want to take a peek at the difference between now and previous years? You might be interested in seeing just how much the girls have changed!:
A day in the life 2015: when Little Pea was still my daytime companion!
A day in the life 2014: so many sweet shots of Gino when he was still with us.
A day in the life 2013: the first year of the project in this home!