Every couple needs some new date ideas to keep things fun and interesting. Don't fall into the dinner and a movie rut, try one of these clever solutions for date night and light the sparks with your partner!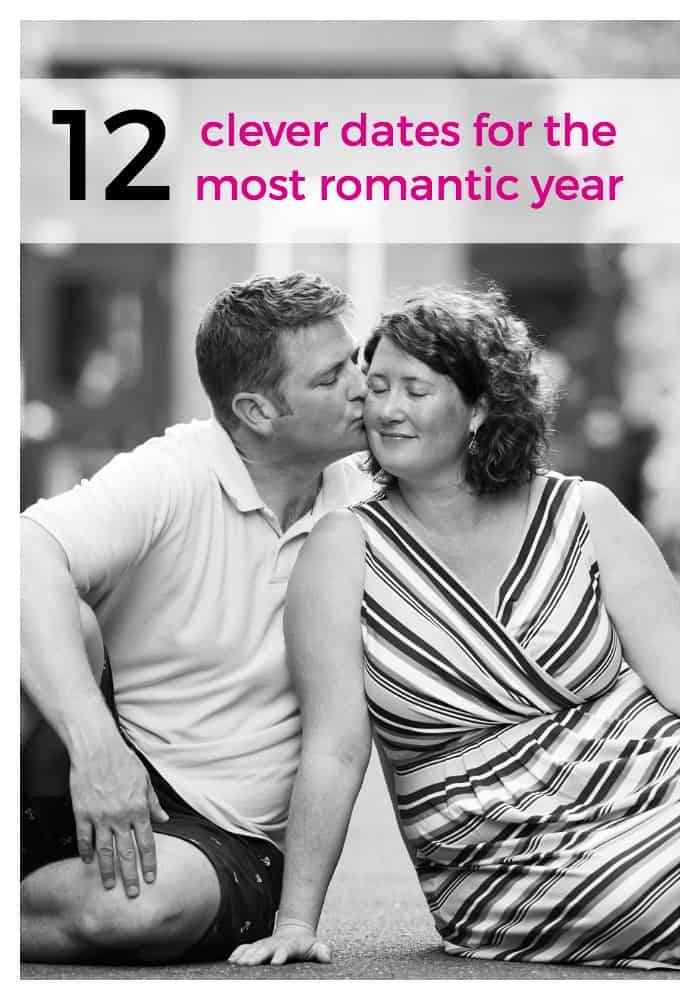 Tim and I have not been as intentional about our date night plans as I'd like over the last few years. Life has been so busy and once we factored in the babysitter fees, we rarely had much budget left over for the thrilling date night ideas I often dream about.
While we always try to sneak in a few dates throughout the year, they predictably end up being impromptu and not well planned. We'll drop everything on a moment's notice and end up going to a movie or out to dinner, or if we deem it a Special Night we'll do dinner and a movie.
Woah. So unique. So clever. Not really.
Over Christmas vacation, we were watching the latest Disney movie with the kids at the movie theater. An ad came on before the trailers announcing that the New York City Metropolitan Opera would be streaming an opera series to our movie theater.
Tim turned to me and said, "Why don't we ever go to something like that?"
My jaw Hit. The. Floor.
I could only sputter: "Because I NEVER thought you'd have any interest!"
I brought it back up later that afternoon. I had to know more about his comment. He told me he had no interest in seeing the live performance in a theater but that he'd love to see the New York version streamed at the movie theater–significantly cheaper and easier than two plane tickets, a hotel, and opera tickets for The Met!
And thus our New Year Resolution was born.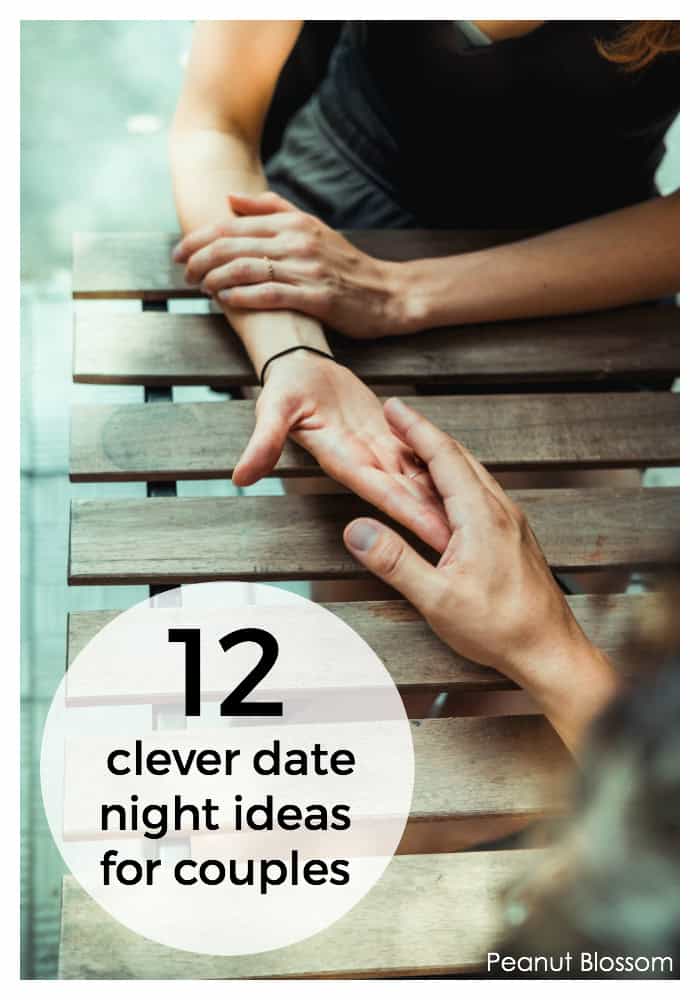 This year, Tim and I are going to go on 12 totally unique dates, one per month, that will push us out of our date night comfort zone. While we research and formulate our date ideas, I plan to share our best date ideas with you.
Some will be cheap date ideas, some will be clever places to go on a date, and some will be fun date ideas you may have never thought to do with your spouse before. I'm really excited to see where this resolution takes us.
We already have January and February booked. But I wanted to brainstorm some ideas to share right now. I hope this inspires you to have a little more fun with your partner this year, too.

P.S. That shot at top is us from the family photo session we booked for our 15th wedding anniversary. We're not always sooooo mushy. Here's a couple much more realistic shots of my guy and me:

12 date ideas to make the new year more romantic with your partner:
I will be updating this list as we plan and book our dates. If you'd like to follow along, sign up for my weekly email newsletter and I'll be sure to let you know when we add to the list!
GET ON THE LIST
January:
Take a wine tasting class together. I booked us two seats at the local wine shop's "
Pizza & Wine Pairing
" class. This will be right up Tim's alley for sure!
February: See The New York City Metropolitan Opera's performance of "Carmen" live-streamed to our local movie theater. Tickets already bought! (We are slightly bending the "no dinner & a movie" rule here, but I don't feel this counts as a normal movie.)
March: TBD
April: TBD
May: TBD
June: TBD
July: TBD
August: TBD
September: TBD
October: TBD
November: TBD
December: TBD
Date ideas we're considering:
Do you have any special ideas for me?? Leave me a comment and I'll add it to our list!