There is a lot going on behind the scenes in our world right now. We're preparing for a life-changing move to North Carolina before the end of summer and I don't describe it as such very lightly.
For far too many years, my husband who I refer to very affectionately as Handyman Tim here on Peanut Blossom, has had to do extensive travel as part of his job. I grew up in a family with my father traveling for work so I am no stranger to that lifestyle. Yet with two small children, it broke my heart weekly to see all that he was missing from our family life while out on the road.
We managed the balance as best we could for a long time. Then last August started a nearly 8 month long series of back-to-back projects that kept Tim away from our family and home that entire time save for a short visit at Christmas. I'm talking even weekends. No visits home for almost 8 months.
The question I hear most often is, "How do you guys do it?!" And the short answer is, "We just try not to think about it and push through." But the real answer is, "Not well."
Those 8 months were rough on all 4 of us. The only thing that helped me even remotely maintain my sanity was thinking about all the military wives keeping their families going through situations that last far longer and are fraught with much more danger for their husbands. They have my endless gratitude.
So what is a family to do? We were feeling stuck, hopeless, out of control of the forces that were separating us, missing each other terribly, and doing the best to minimize this impact on our girls. Our answer to the problem? Throw caution to the wind, revaluate every single aspect of our lives, and look for a way to make a major change.
The solution came to us in the form of this move. We're leaving our friends and family behind and moving clear across the country to a place neither one of us has ever lived before. Tim's new job will have him home for dinner almost every night. The list of positive changes we're looking forward to is nearly a mile long. We are going to be experiencing what it is like to be a "normal" family for the very first time. Ever.
As I prepare for this monumental event, my mind keeps drifting to a very inspirational post that Penny de los Santos shared last year: "Dream Big and Leap" When I'm feeling scared or nervous about our decision, I think about that phrase and it brings me such comfort. I've been on the lookout for reminders during my Project 366 and I tag them #dreambigandleap as Penny did during her trip to New York.
1. Our summer bucket list of things to do before the move
2. A crazy house hunting trip
3. The new family home
4. A sight many families may take for granted but we most definitely do not: Daddy together with his girls.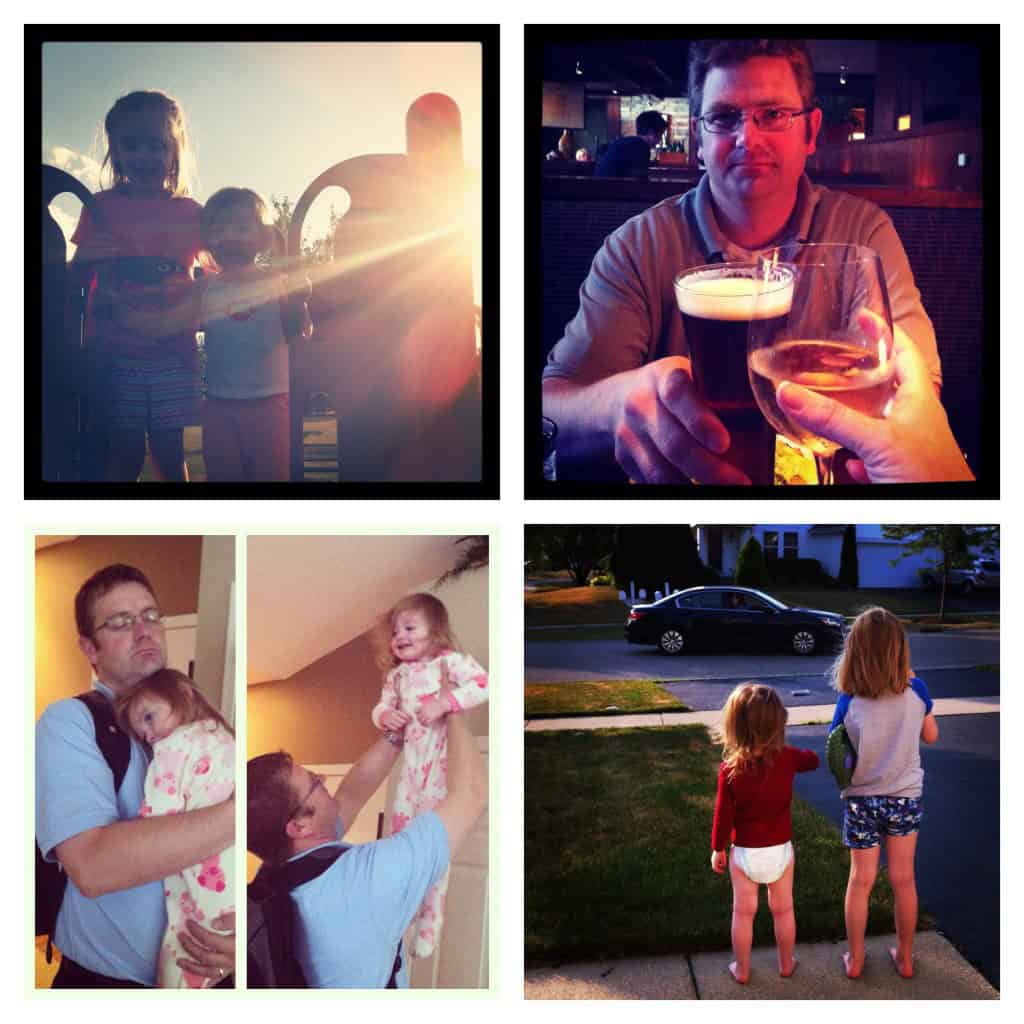 1. A random weekday evening trip to the park, something I was usually too tired to do during my marathon weeks being a single parent
2. Being together at the end of a rough day and being able to commiserate in person
3. Daddy's "lift-ups" in the mornings before work: payment for the ride is a hug
4. Waving bye-bye to daddy in the morning knowing he'll come home again for dinner.
Would you like to join me in documenting your daily brave moments? You can find me on Instagram: tiffdahle
Just tag your photos with:
#develop366 for the daily project or #dreambigandleap if you're looking for courage in the face of change, too.
I'd love to be brave and dream big together!