For months before Little Pea's arrival I had been planning a very special "I'm a Big Sister" gift for the peanut to be given when she first came to visit the baby at the hospital. After much discussion with Handyman Tim, we agreed that a "big sister camera" was exactly the right gift.
I'll write soon about why we felt comfortable with this fairly mature gift for our 3 year old and about the research findings and advice I have on selecting a kid's camera. Today I just want to share what I feel is the most crucial aspect of the camera--the strap!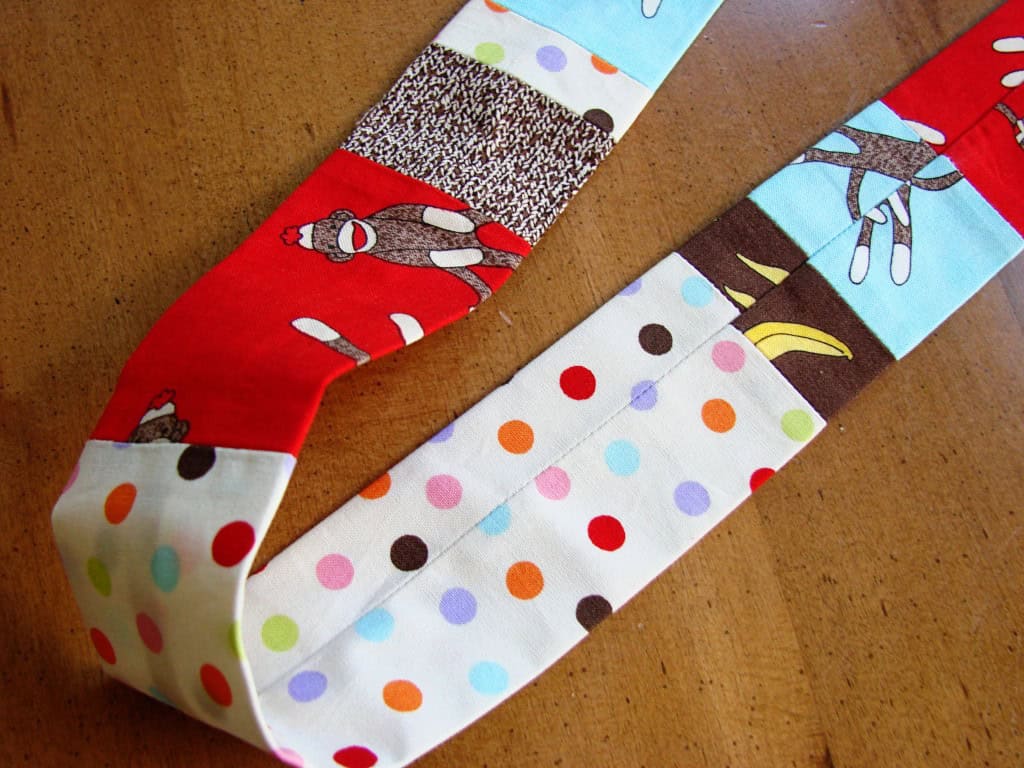 The peanut's camera came only with a thin nylon wrist strap. For her tiny hands, I knew this would not be enough protection from frequent crashes to the floor. I've seen so many tutorials for cute camera neck straps, I thought it would be the perfect little project for the peanut and I to work on together.
She loved picking out the material and now feels even more ownership towards her special gift.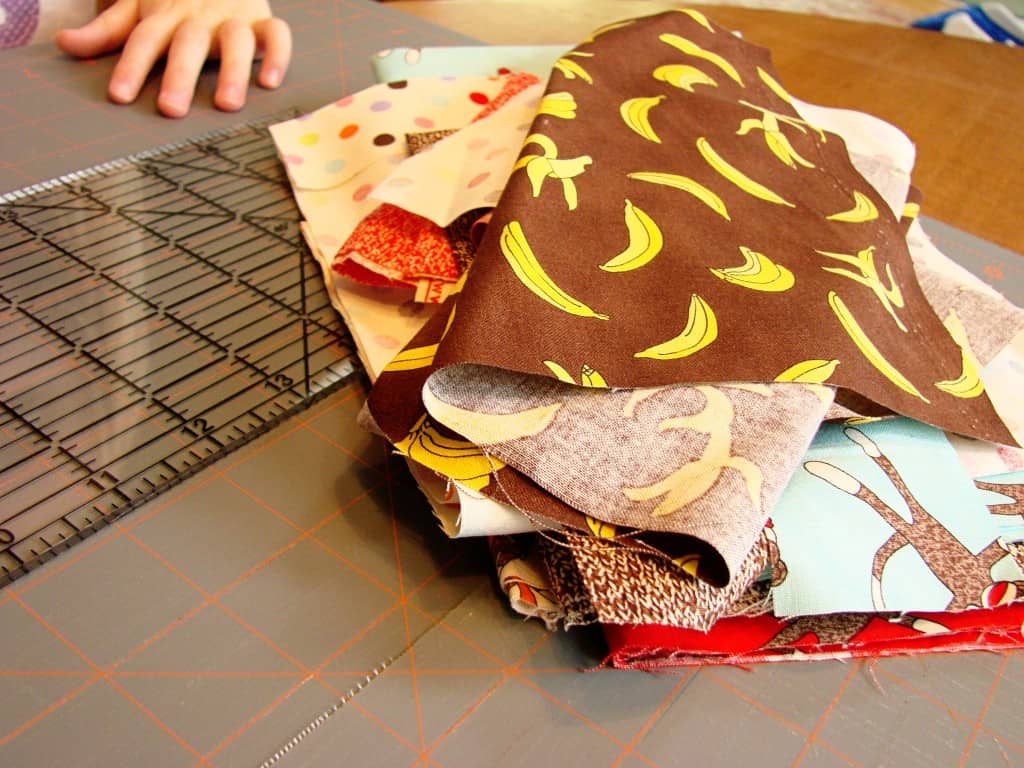 With a quick search, you'll find numerous tutorials out there, but I followed and tweaked the one I found here.
We trimmed the fabric scraps I had on hand to 4.5 inches wide and varying lengths-- 1, 3, 4, and 6 inches. I measured the peanut's neck so that the strap would be the right size and a total of about 26 inches in length worked perfectly. She can get it over her head easily but it doesn't hang too low on her chest. I left enough room for her to grow a bit into it as well.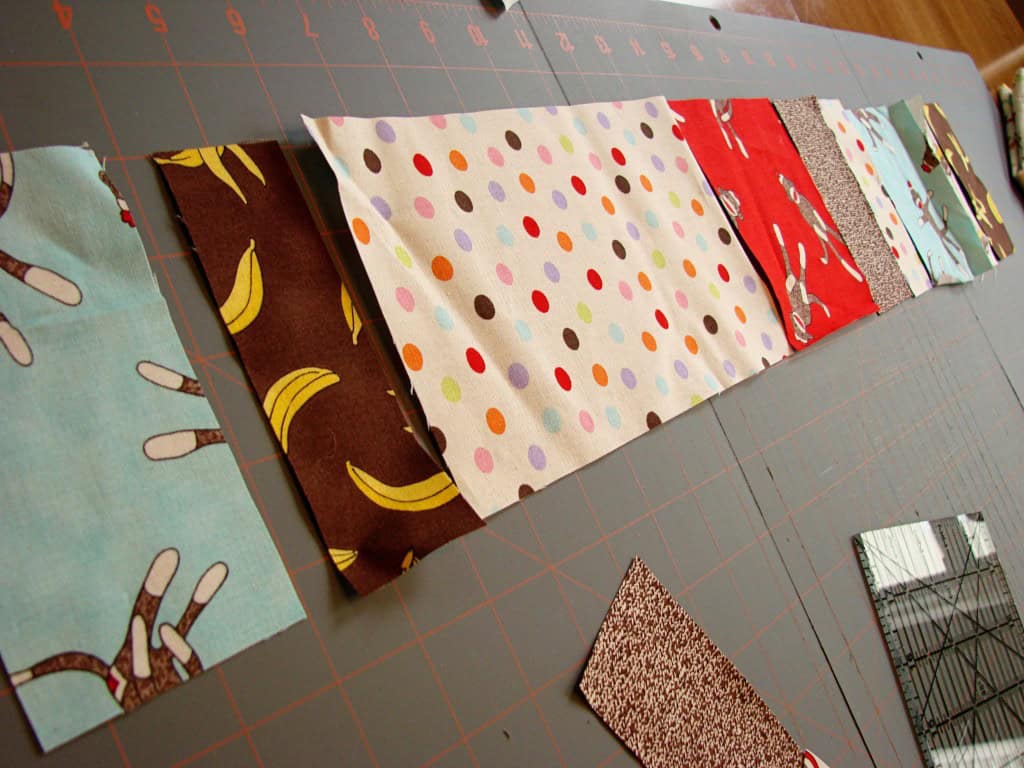 The main difference in my strap vs. the tutorial version is how I attached it to her out-of-the-box camera strap. Since I was working with a simple wrist band, I just snipped it in half and tucked each end into one end of my homemade strap. I sewed the ends closed right over the nylon camera strap ends.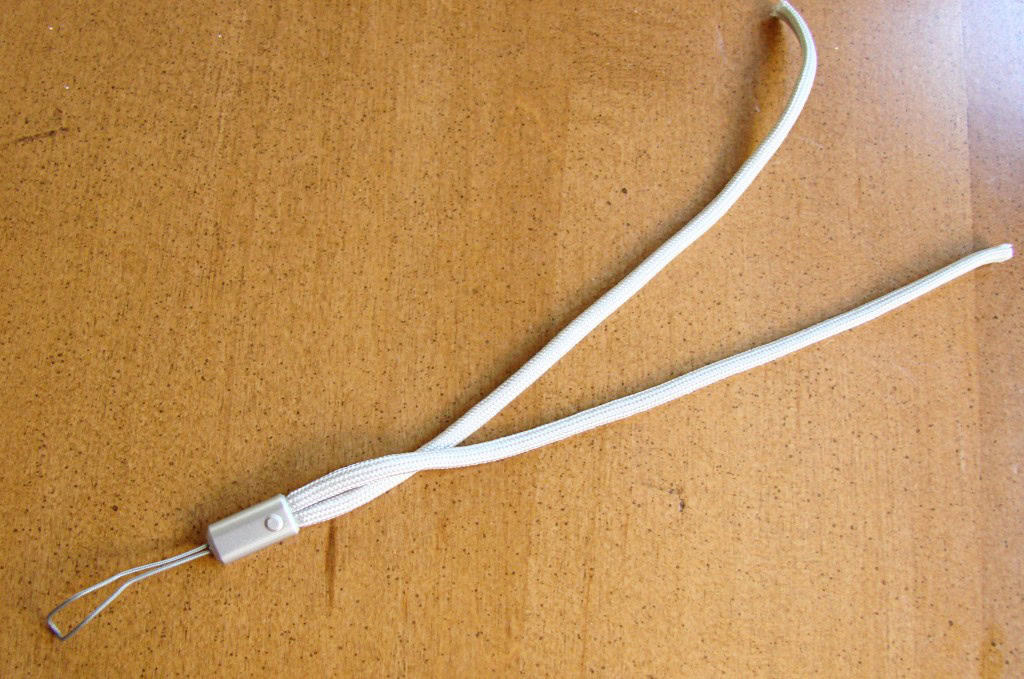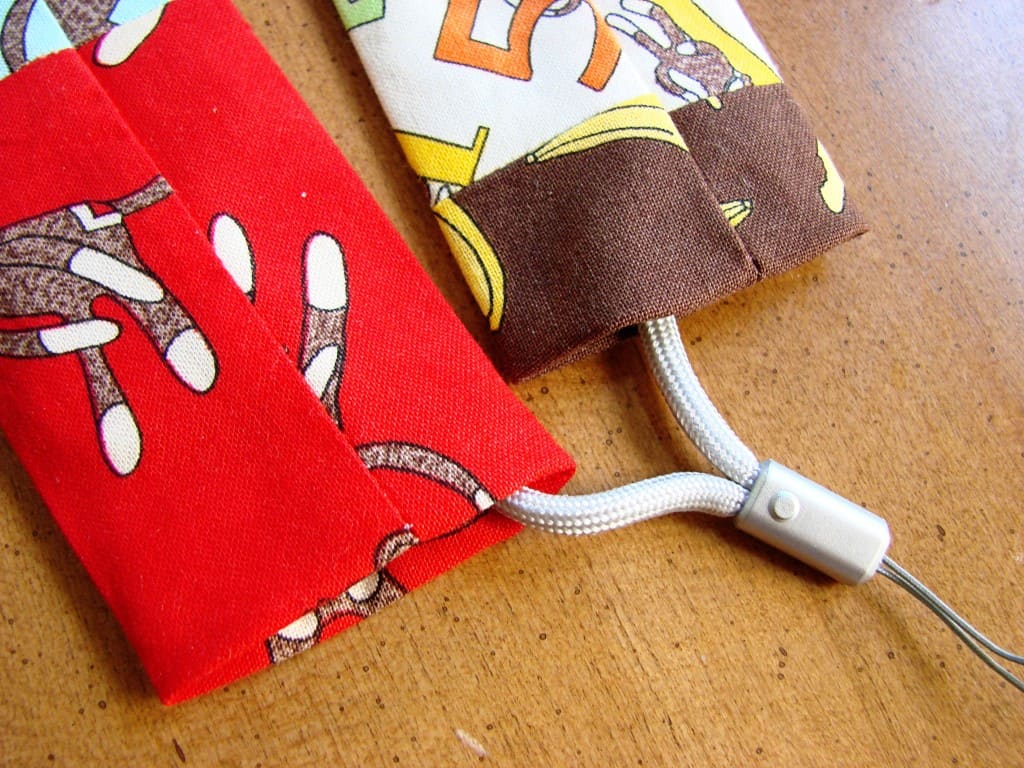 The project worked perfectly and the peanut is thrilled with the monkeys dancing on her strap.
I've also noticed that removing the worry about dropping it has increased her confidence in pressing the appropriate buttons. Now I'm wondering if maybe my camera needs a little spiffing up. . .