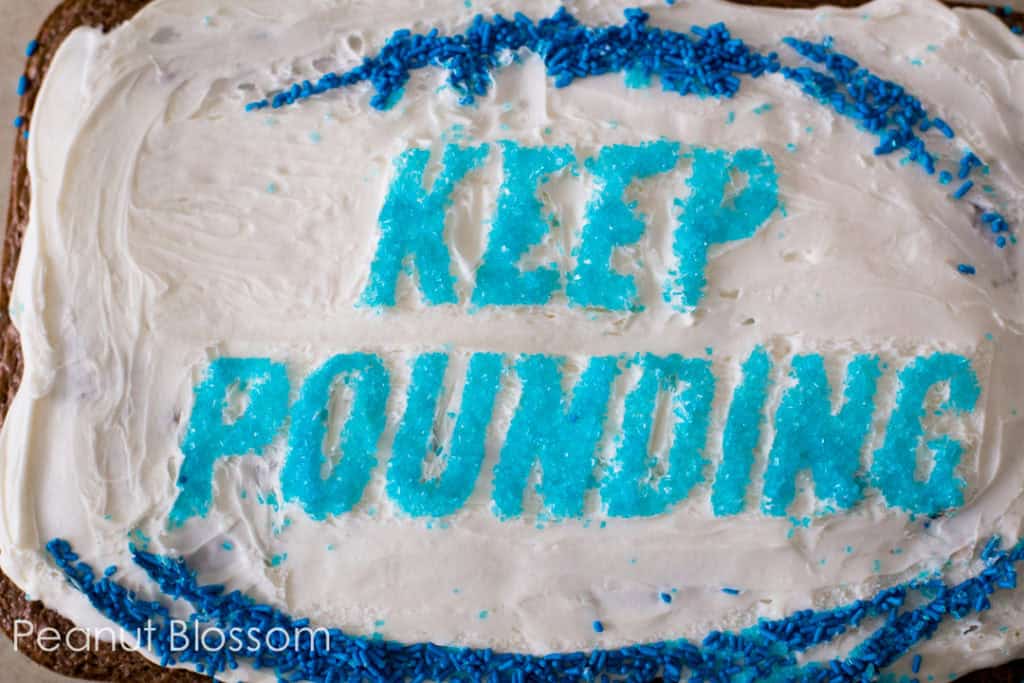 "Keep Pounding!"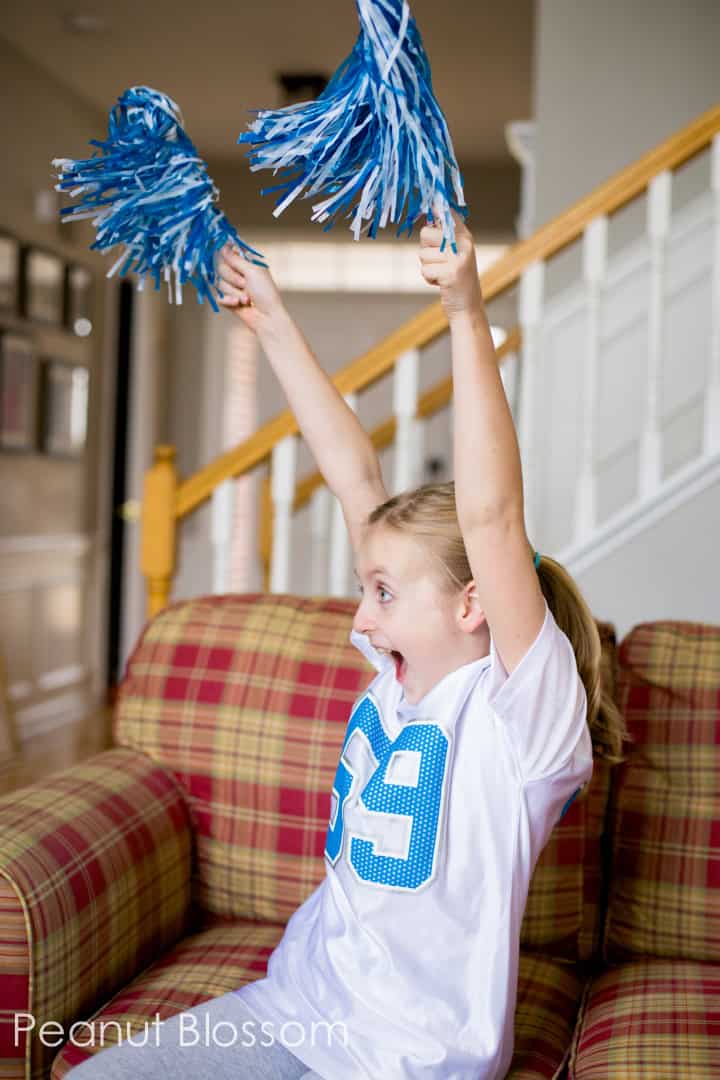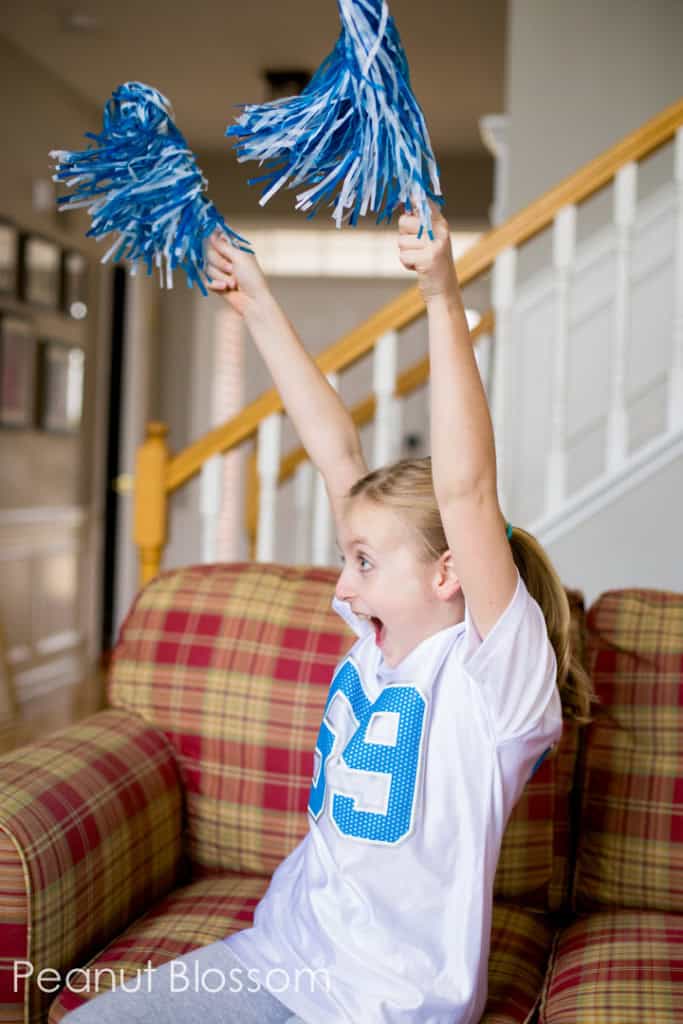 What on earth? We've lived in Charlotte for 3 years and have rooted for the Panthers ever since the Peanut donned her first jersey in Kindergarten that first fall. Though the football game is on in our living room most Sundays, I confess I haven't paid too much attention to the specifics of the fans' cheering section.
But this season? Has been Way. Too. Fun. Our Panthers were nearly undefeated and the energy in town is palpable. You can't escape the excitement. I had heard this cheer to Keep Pounding! each week but didn't really understand what it meant till I finally looked it up.
Sam Mills Jr.'s story is fantastic, check out this video that tells it here. Now that I understand the meaning of the cheer, I get prickles on my arms when I hear it. As a St. Jude Children's Research Hospital blog ambassador, I love even more that the team chooses cancer survivors to beat the special "Keep Pounding" drum at the games.
So when I thought about what kind of dessert would be a perfect fit for our big game celebration, I knew the Panthers Keep Pounding had to be a part of it. The trouble?? I am a horrible cake decorator. Frosting and I have a very tenuous relationship.
Then I hatched my plan. . . Customize a cake decorating template using my Silhouette Cameo but keep things easy with a box of Pillsbury brownies and a can of Pillsbury frosting!
Step 1: Keep things super easy by picking up a family size pan of Pillsbury brownies and a container of white Pillsbury Fluffy Vanilla Marshmallow frosting at Walmart.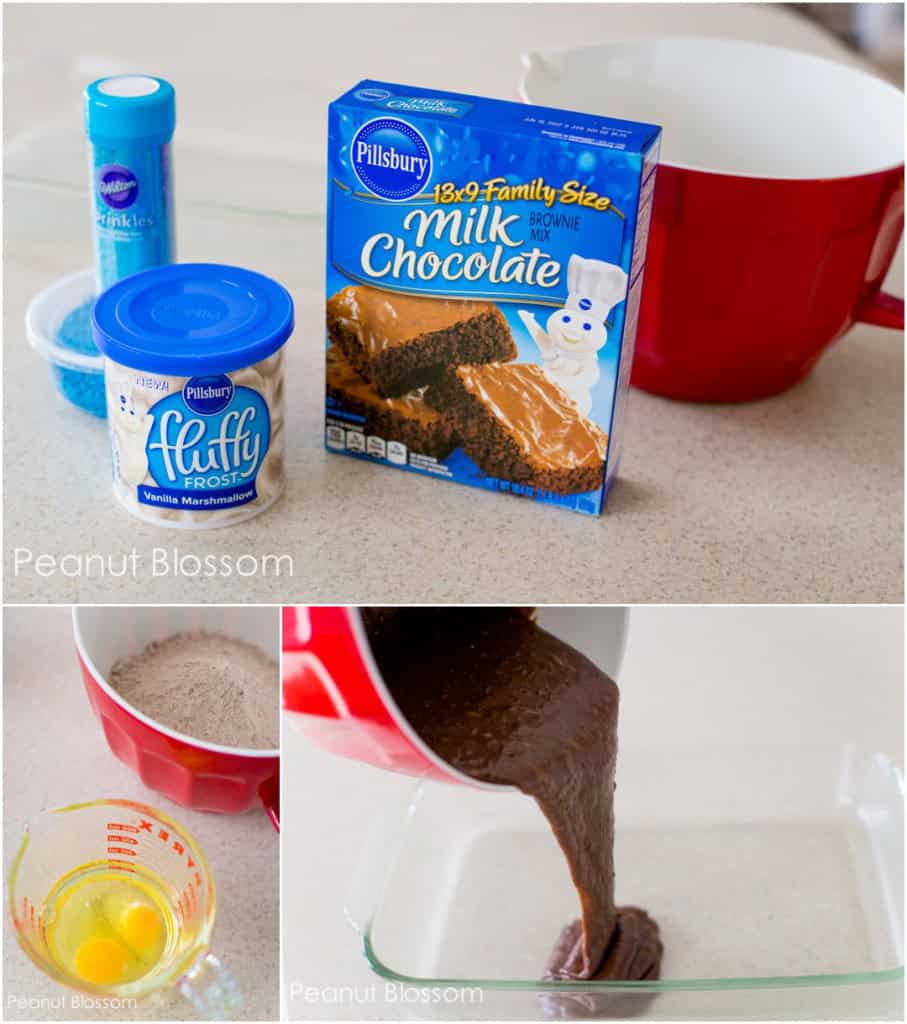 I loved how quickly the girls and I were able to pop the 9x13 pan into the oven to buy some time to focus on the next stage. This is one of the easiest things ever to let your kids help with because prepping the batter is nearly fool proof. We used the mixing stage as a perfect counting lesson for Little Pea to count her way up to the 50 strokes needed.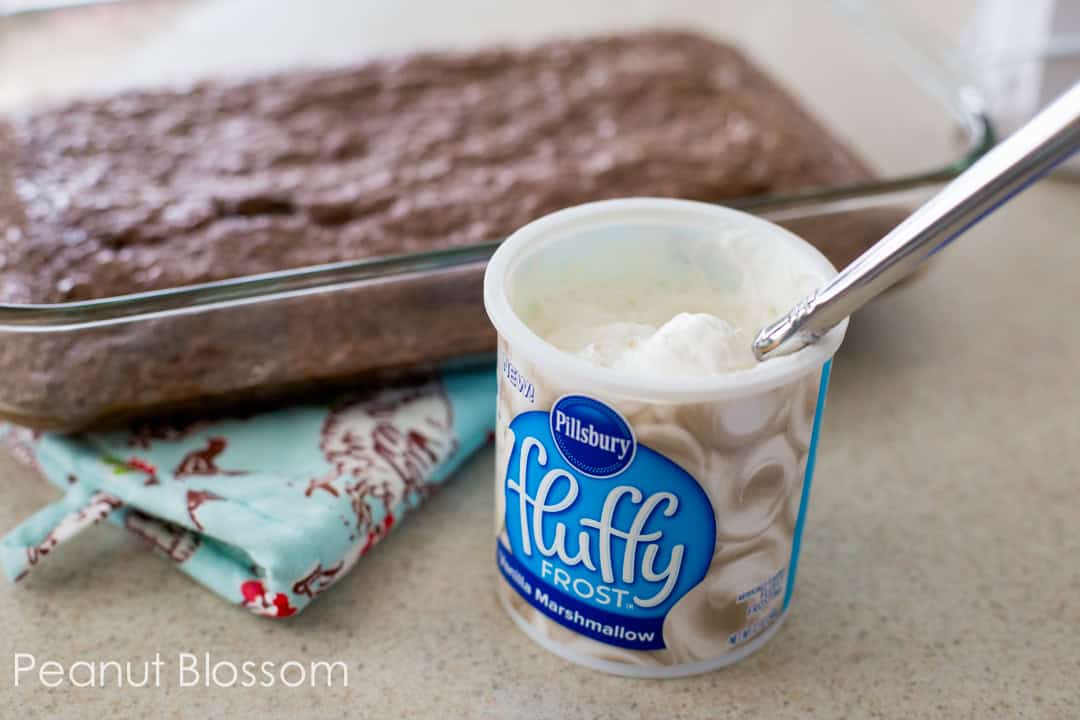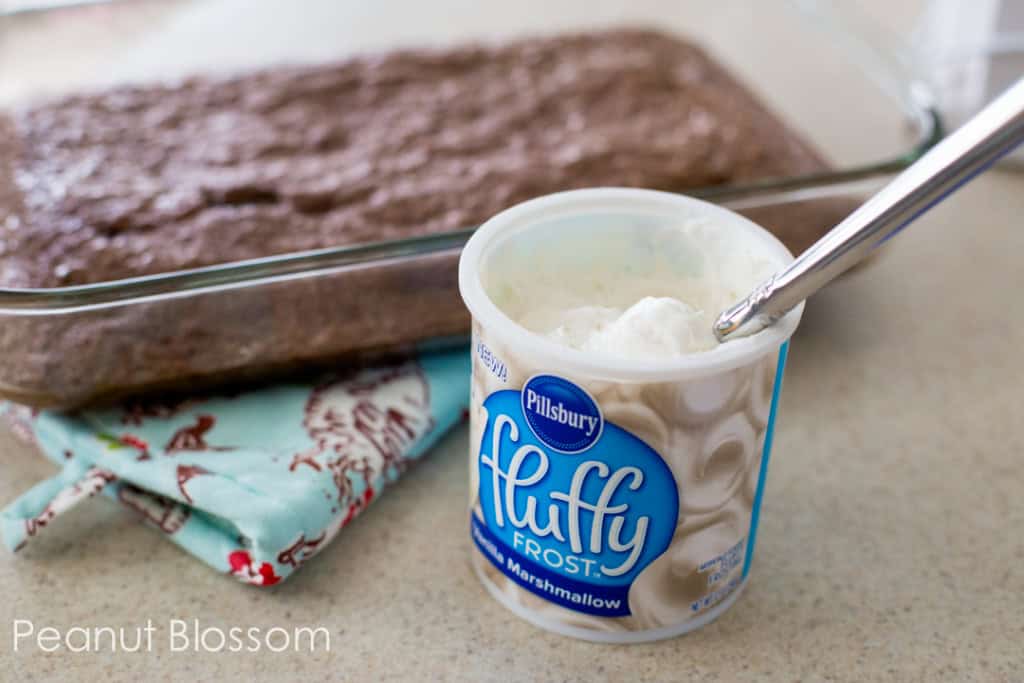 I found these perfect Carolina blue sprinkles for my decorations at Walmart. I used both a sparkle sugar and a traditional jimmy. Once the brownies had completely cooled, I coated them with a thick layer of the Pillsbury frosting and set aside.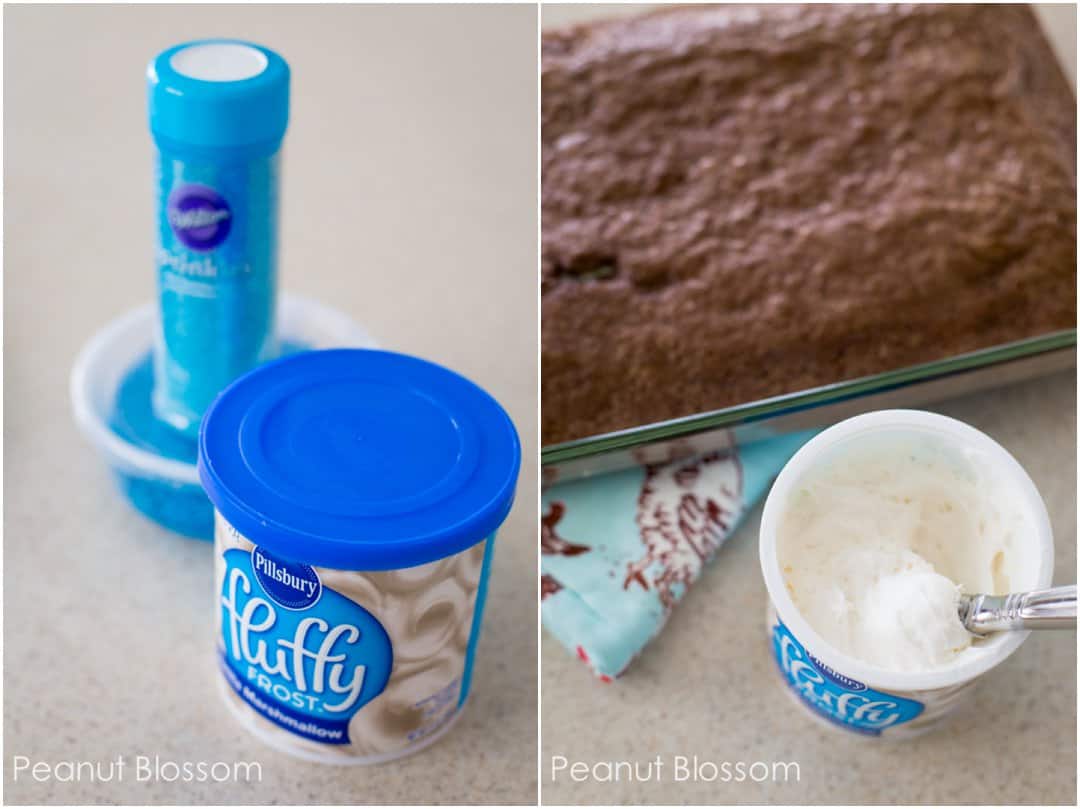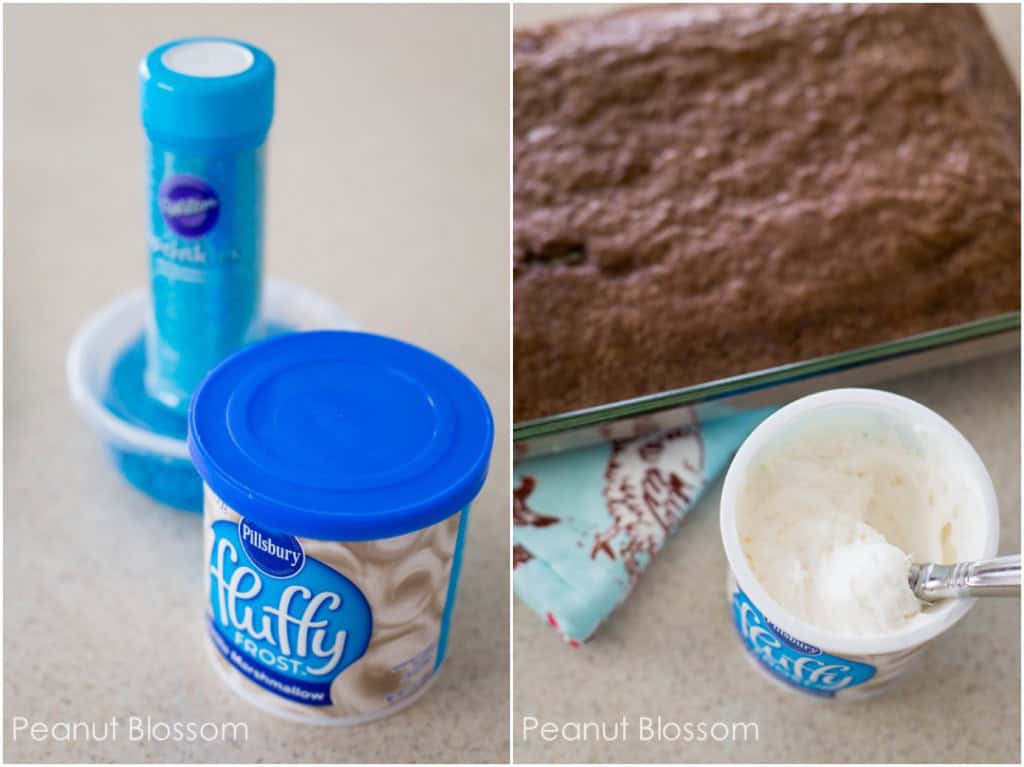 Step 2: While the girls and I waited for the brownies to bake and cool, I used my Silhouette Cameo and design software to create a simple template for the brownies. I found the football template in my favorite Silhouette Cameo inspiration group over on Facebook and then customized it with a trace of the Panthers Keep Pounding image. I sized it all to fit nicely on the 9x13 pan (but probably still kept it a smidge too big--leave yourself some wiggle room.)
I cut a large piece of regular baking parchment paper and placed it on my cutting mat. I set the Silhouette Cameo cutting settings to blade 2, speed 2, and thickness 2 and ran the parchment through the machine.
After the cut, I carefully removed the letters from the template being sure to SAVE the insides of my P's, O's, and D's.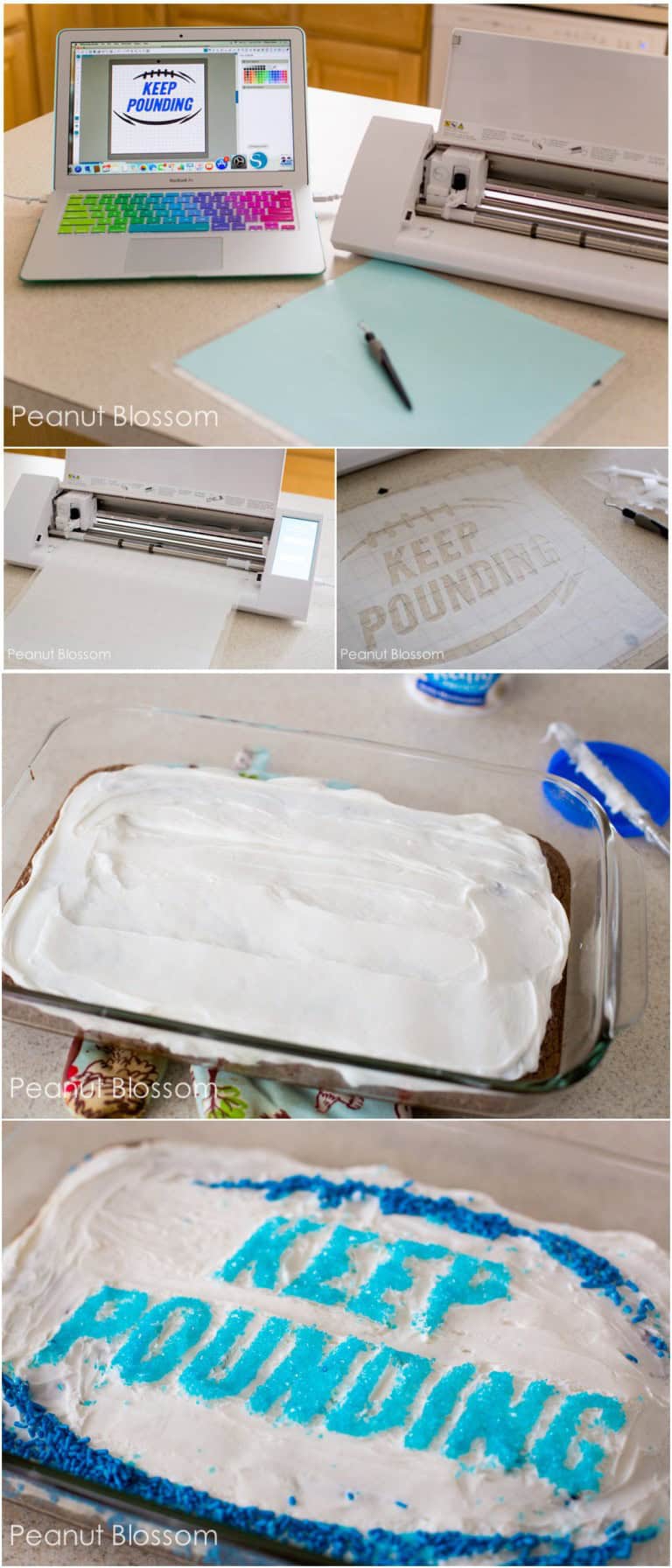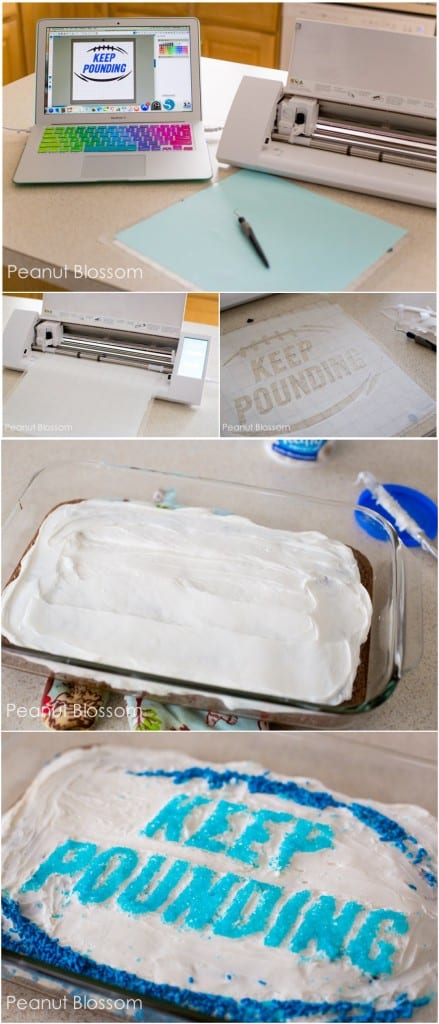 Step 3: I carefully placed the template over the top of the frosted brownies. Be sure you don't press down too hard, but you want the edges of each letter or shape to be touching the frosting as much as possible to keep neat lines.
I hand placed the inside shapes of the rounded letters and tapped them down. Then with a slow and steady hand, I sprinkled the jimmies and blue sugar where I wanted it to be.
If you try to remove the template at this point, all those extra pieces are going to mess up your design. I solved this by placing the whole dish into my fridge to cool down and harden the frosting for 20 minutes or longer.
When the frosting was set, I gently tipped the dish over our sink to remove the excess sprinkles. Then with a careful and light touch, I peeled back the template. It is easiest to do in sections so keep a scissors nearby if you need to trim the larger corners away.
For the smaller more intricate sections, I used toothpicks to pick up the tiny pieces of parchment from inside the letters. The toothpicks came in handy when nudging the sprinkles back where they belonged.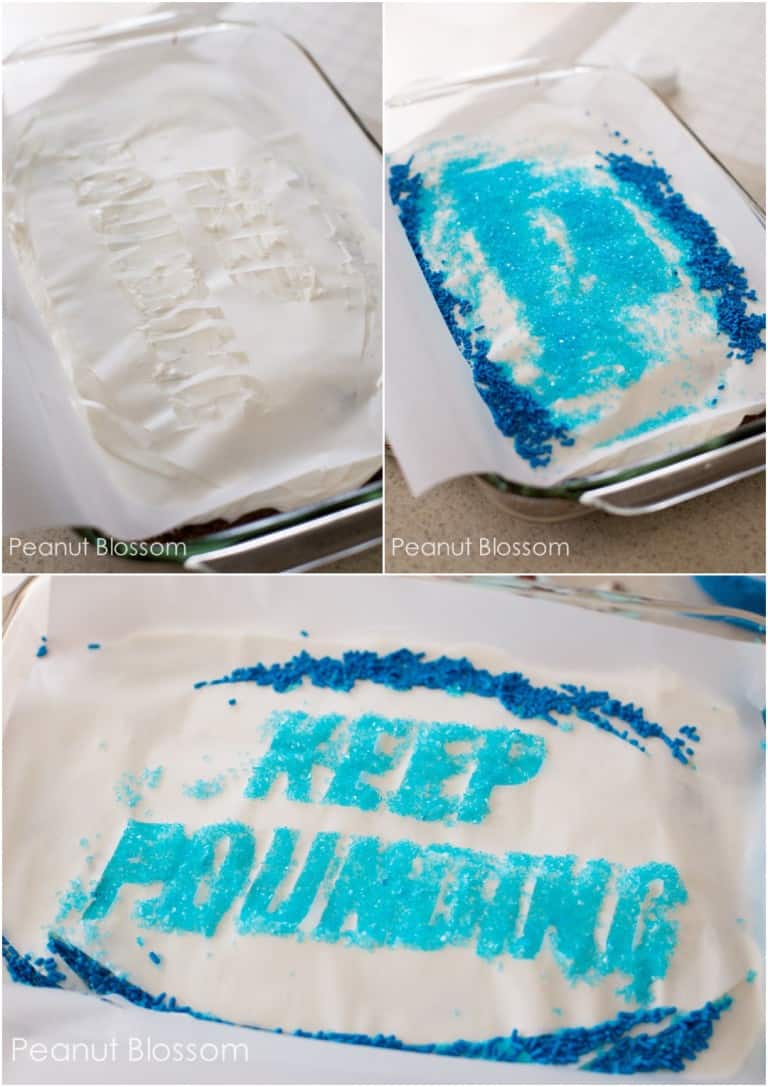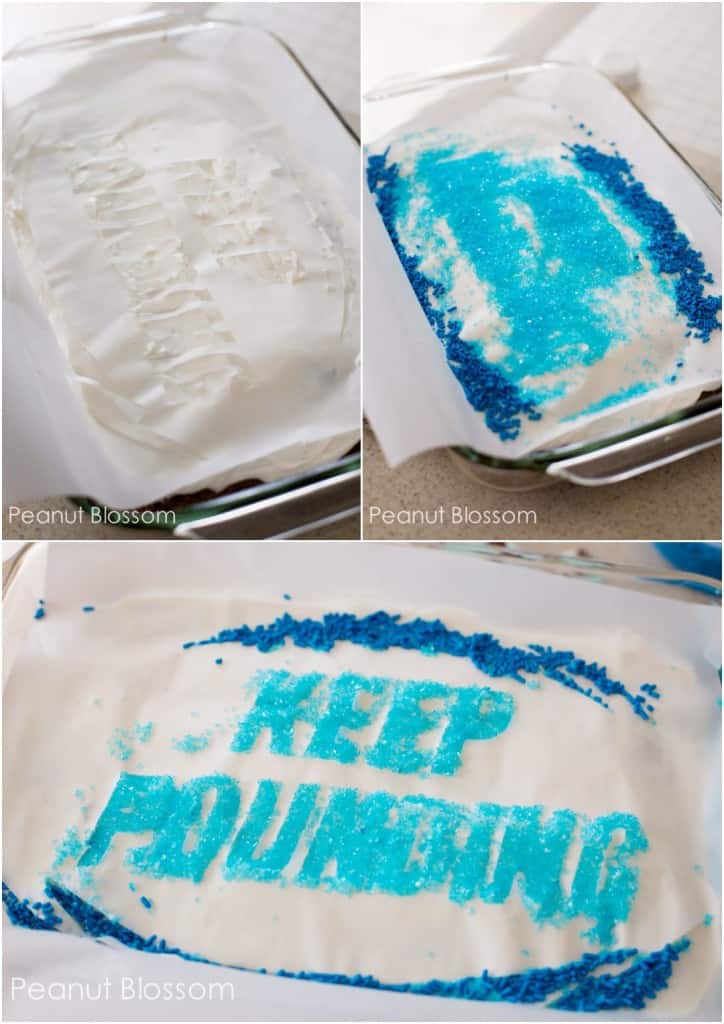 Pulling back the parchment left the top of the frosting a little rough looking. Once I got all the parchment removed, I simply let the pan come back to room temperature. When the frosting was soft again, I used the back of a spoon to smooth things out and polish it up.
When the Peanut saw this custom phrase on our brownies, she was amazed! "How did you DO that mom?!" I instantly became a baking rockstar in my little girl's eyes.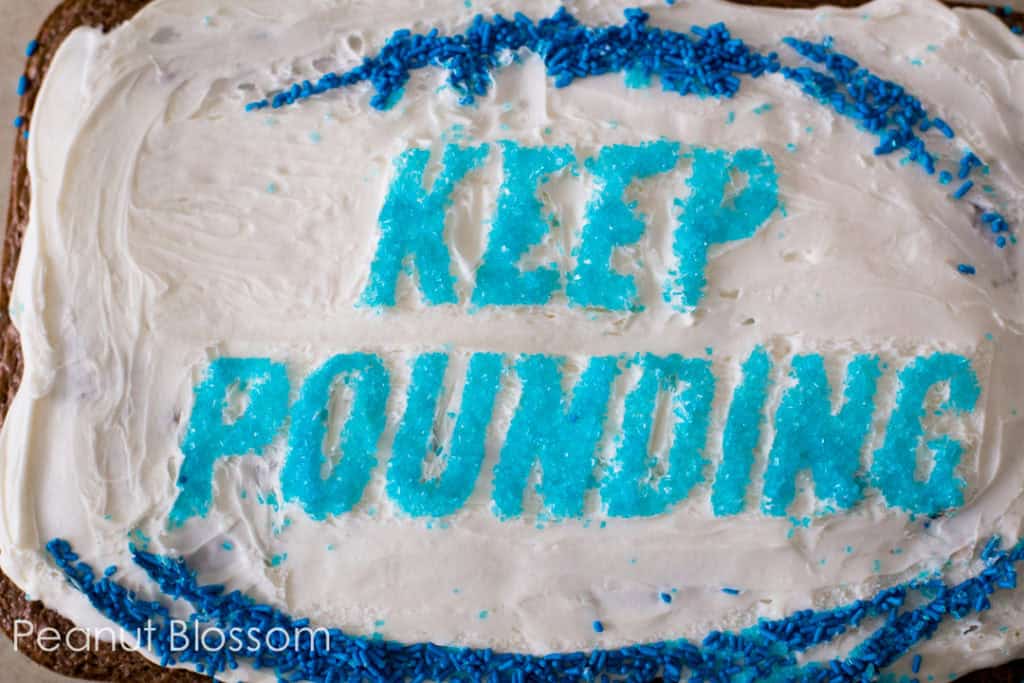 I may not be the biggest football fan, but I love that I was able to take part in something my daughter is so very excited about in my own way. I could definitely see doing this for other parties and special events. I love that you can create a message with a specific font or shape. There's just no way I could have achieved that with frosting in a piping bag.
Whether you're cheering for the Panthers or not, I love how you can customize this cake decorating template for whatever you need. What would you write on your next football party cake??
If you think this idea is cute, I can't wait to share with you my next Pillsbury brownie idea for Valentine's Day. It will be coming up in the next week or so, be sure to come back and check it out. In the meantime, you can download a coupon for Pillsbury Brownie Mixes here and check out the other adorable football brownie ideas over on the Pillsbury Mix Up A Moment Pinterest board here.

This is a sponsored conversation written by me on behalf of The J.M. Smucker Company. The opinions and text are all mine.