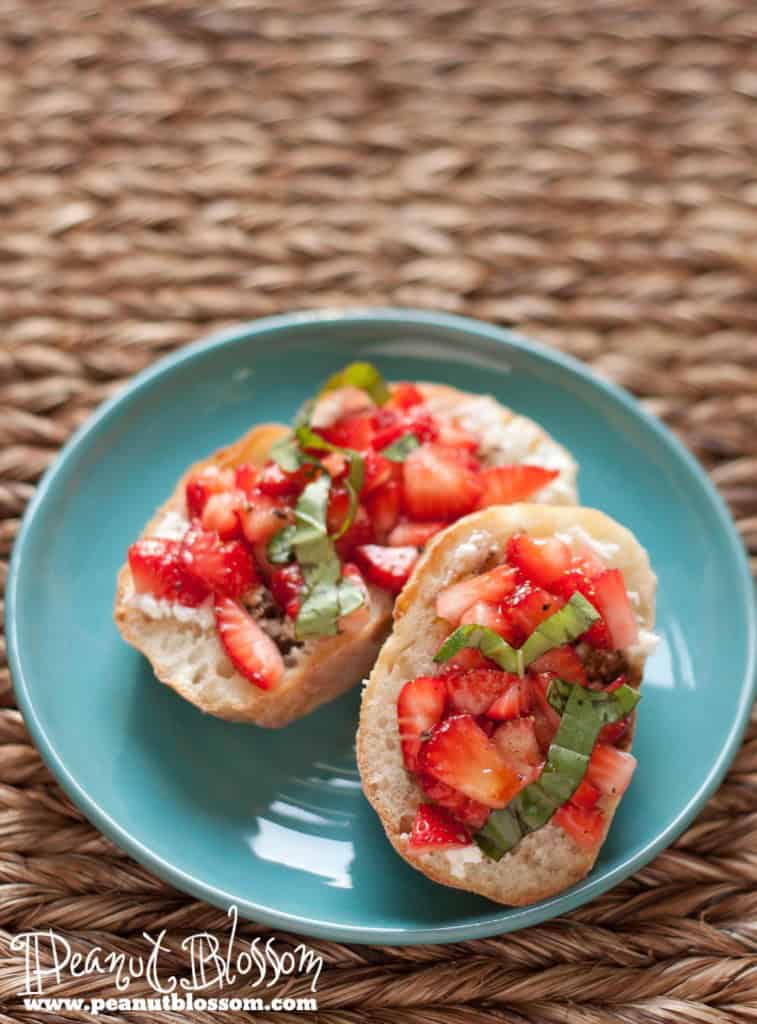 My basil plant is going gangbusters. We have more than enough pesto around here so I've been looking for alternative uses for our favorite herb. When Annie from Annie's Eats posted about her strawberry bruschetta, I was absolutely intrigued.
I followed her recipe exactly so I don't feel right just re-posting it here. You'll have to go check it out on her site. Let me just say that the combination of the sweet strawberries, tangy goat cheese, and sweet balsamic vinegar with the fresh basil on top is just out of this world.
I couldn't find a decent french baguette at our local bakery the day I went shopping. The one I found was too soft, not nearly crisp enough. This recipe was so awesome it would warrant learning how to make french bread properly just to be sure I had exactly the right kind to use.
Handyman Tim was out of town working for a few days. I made sure my girls had a decent (easy) dinner, and then feasted on this with a glass of wine all by myself. It was the most heavenly dinner I've had in a while. A more adventuresome family could easily serve this alongside a dinner salad for a light hot-weather dinner any time!