If you love Yellowstone, you'll love these cowboy books while you wait for the next season to drop. Tide yourself over for the next episode with your favorite Dutton Ranch characters with a great read.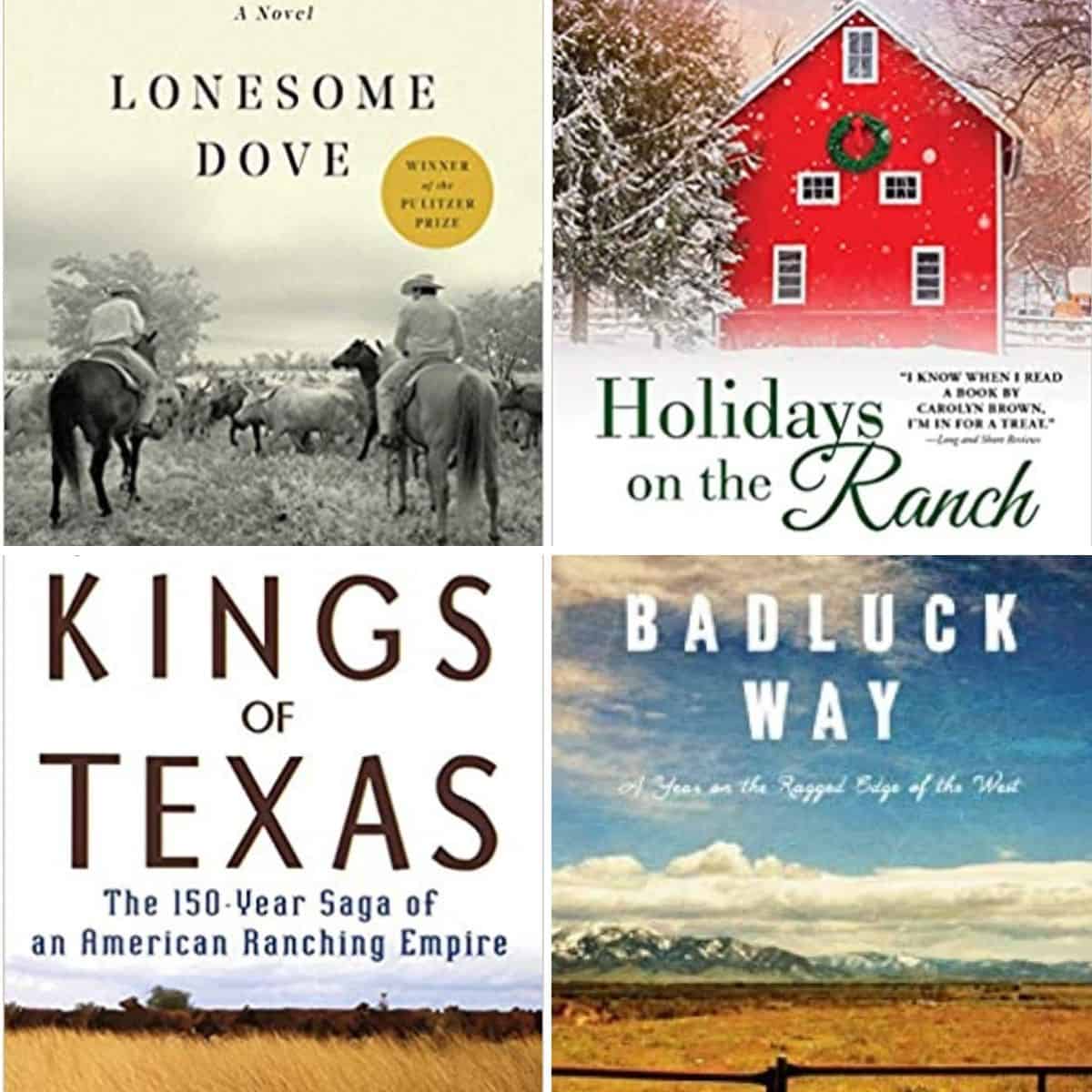 Have you watched Yellowstone on Paramount yet?
My husband and I simply devoured every episode over the summer and could not wait for Season 4 to drop!
Not familiar with the television drama starring Kevin Costner, Kelly Reilly, Luke Grimes, Cole Hauser, and Wes Bentley?
Take a peek at the Season 1 trailer here:
It only took a few hours in the company of Beth Dutton and Rip Wheeler for me to have a serious addiction to this explosive western drama.
Now that the current season is over, there's no need to suffer from cowboy withdrawal. When you need your Dutton Ranch fix, these fun cowboy books are the perfect solution.
Life on a ranch is rarely easy, and these cowboy books definitely draw you into the big open sky of a rancher's world.
Some titles may be a little familiar to you either from the movie or television adaptions of classic western novels, while other books are brand new modern cowboy tales.
The list includes some gritty nonfiction as well as more lighthearted cowboy romances.
You're sure to find something to help you channel your Inner Beth Dutton here.
More Great Reads