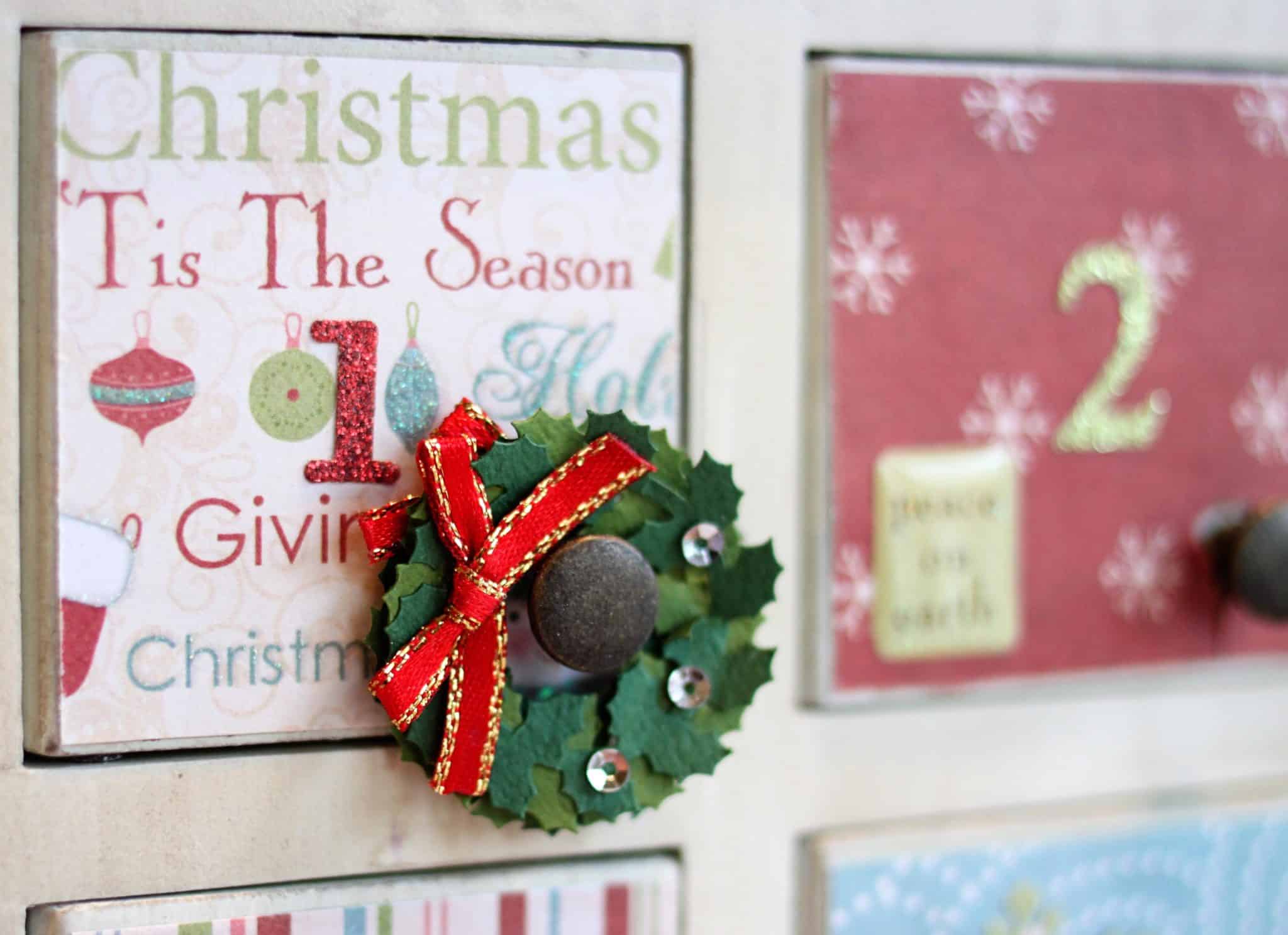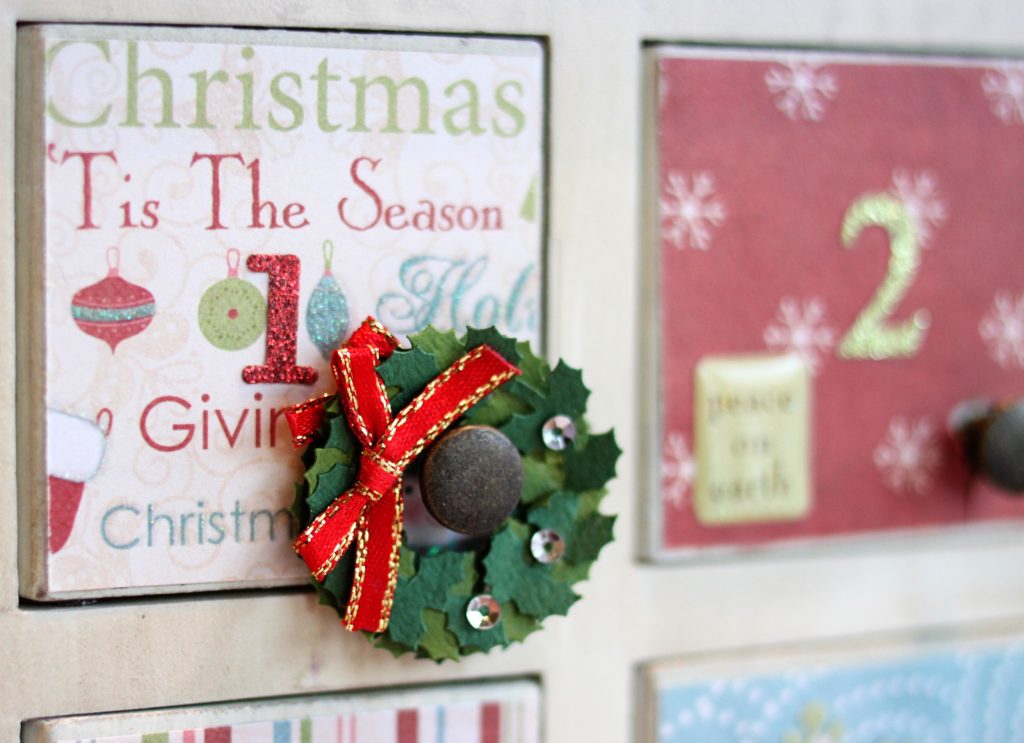 Now that it is officially December, it is time for our Advent calendar to return. The Peanut and I had so much fun with the stickers I filled it with last year that I decided to make that a new tradition. This year I was happy to find a "Build a Christmas Tree" set of stickers that came with a large blank green tree and all the lights, ornaments, stars, and toys you'd ever need to fill it up.
I put each tree (one from each girl of course!) on a blank piece of construction paper with a handwritten note that says "Merry Christmas, Santa!" The Peanut will decorate both trees (because she's a super good helper, don't you know) with the stickers from the calendar and we'll leave Santa's cards out for him with his cookies when he comes Christmas Eve.
But what's an Advent calendar without a little chocolate?? I hid a sweet surprise at the end of each row of doors: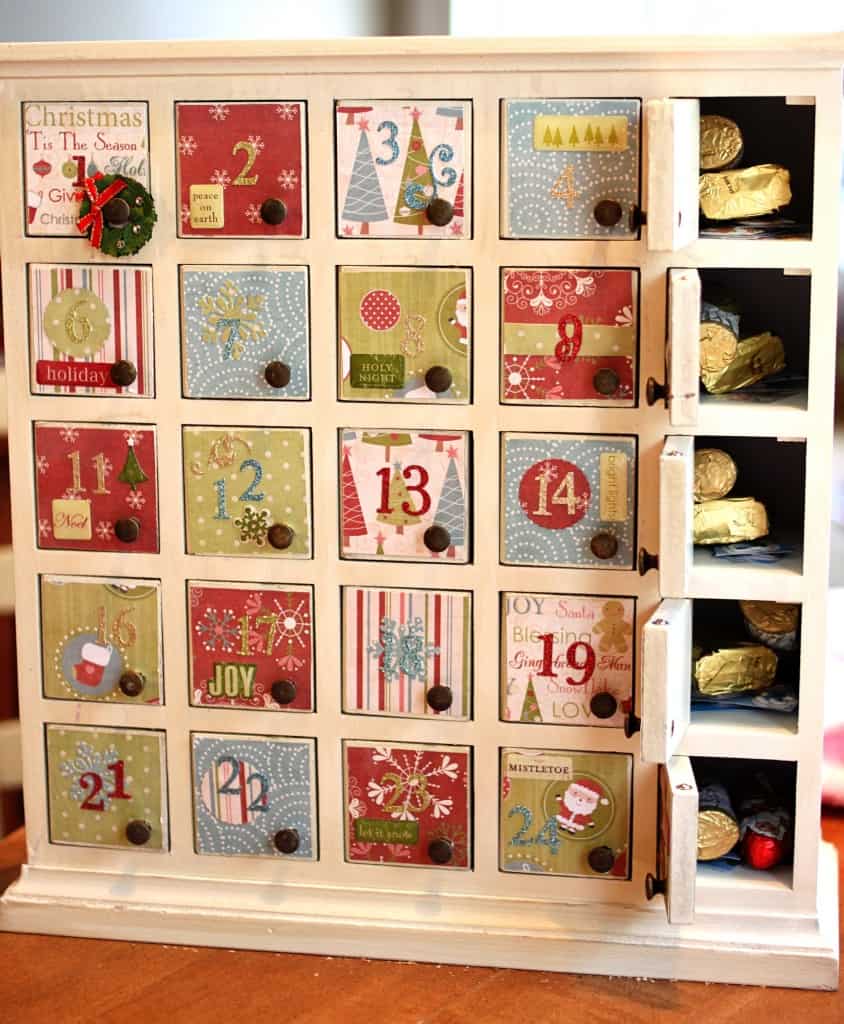 Yes you see two candies in those doors. Little Pea deserves a treat too, right?? I think I'll be the one to help her out with that while the Peanut helps with the stickers. . .
If you'd like to make your own, check out my tips and supplies in the original post here.