Cooking without a recipe is the easiest way to get dinner on the table for those who don't like to cook. Use this easy method for preparing a healthy dinner in just minutes any night of the week.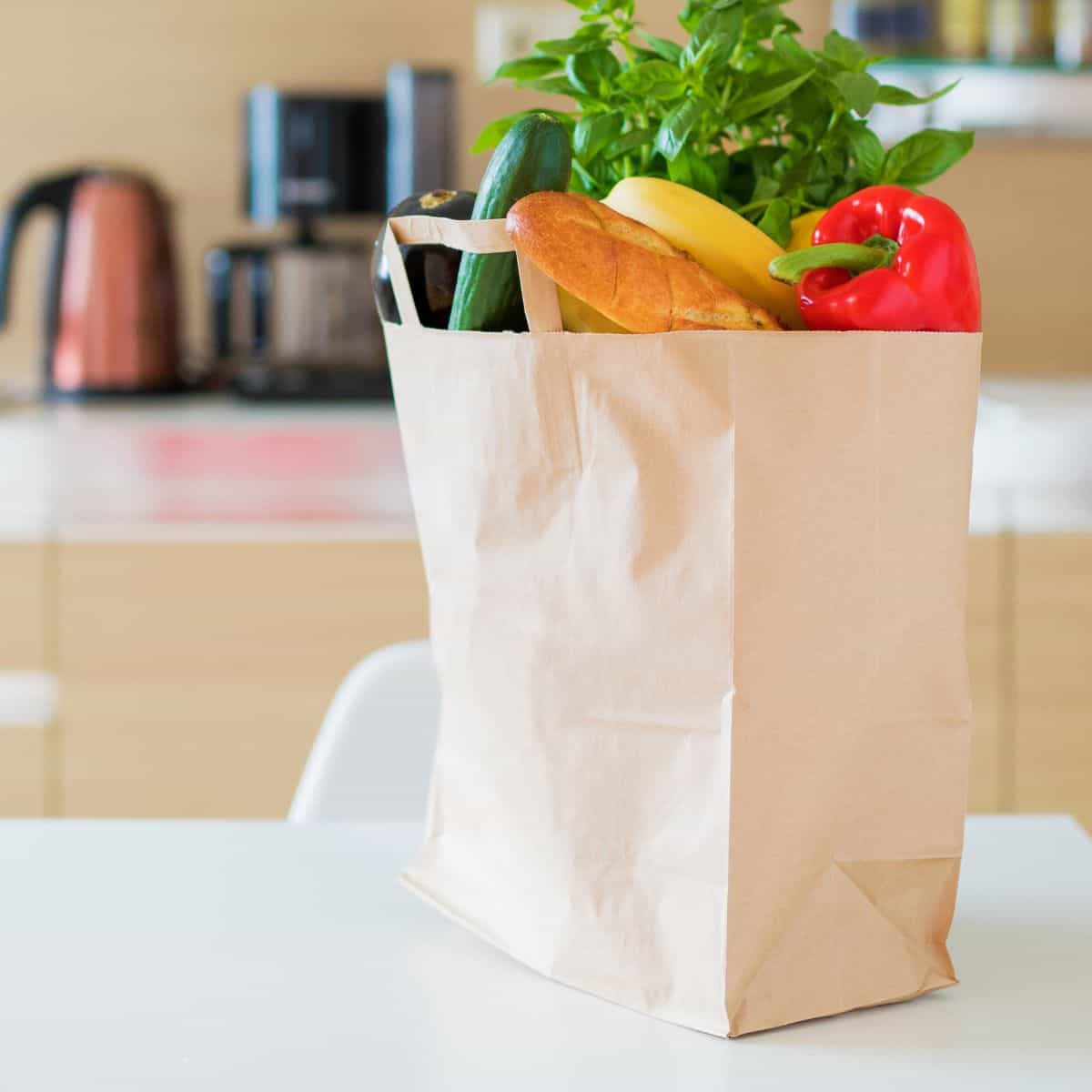 I had a conversation with a new friend the other day who confessed she doesn't like to cook.
She worried she wasn't feeding her kids a healthy-enough dinner most nights.
When you're busy, overwhelmed, AND hate to cook, the thought of cooking from a complicated recipe is just too much.
Thankfully, dinner doesn't need to be complicated.
This easy no-recipe dinner method is one my family turns to on busy nights.
Mix and match the ingredients, and the same method works for a long list of combinations. You won't even feel like you're eating the same dinner twice!
Jump to:
Why This Method Works
When you need to get a healthy dinner on the table FAST and you're busy with other things on your mind, this is the easiest no-recipe dinner to cook because:
Flexible: The same method works for chicken or fish and your choice of vegetables. You don't have to eat the exact same thing every night.
Easy to Remember: 400°F. That's almost the only thing you'll need to remember.
Fast: The whole dinner could be done in under 20 minutes any night you need.
Grocery Shopping List
This is all you need to pick up from the store:
1 pound chicken tenderloins or 4 - 6 salmon fillets, skins removed
1 fresh vegetable from the produce department (See notes below)
Easy starchy side dish from the freezer or fridge section (See notes below)
Pantry Essentials:
Olive oil
Kosher salt
Pepper
Your favorite spice blends (See notes below)
Supplies You Need
No-recipe cooking works best if you've got the help of a few handy kitchen appliances.
The easiest combination for most families includes:
Baking Sheet and an Oven
Counter Top Air Fryer
Microwave: Optional but handy for side dishes
Choose Which Appliance to Use
Use the oven and air fryer to cook your protein and veggie choice at the same time.
Most air fryers don't have the capacity to cook an entire dinner at one time, so speed things up by putting your larger quantity item in the oven while the smaller quantity item cooks in the air fryer.
FOR EXAMPLE:
I might roast salmon in the oven while cooking a large batch of green beans in the air fryer.
OR
I might roast a huge pan of peppers and onions in the oven while cooking 1 pound of chicken tenderloins in the air fryer.
Easy Tip to Remember: Whichever item needs more space goes in the oven.
No air fryer? Not a problem.
Just cook the dinner on a large sheet pan in the oven or use two sheetpans and rotate them half way through cooking so everything browns properly.
If you overcrowd just one pan with too much food, it will all steam instead of roast.
Step 1: Pick Your Protein
Start with: Chicken Tenderloins or Salmon Fillets
These proteins are easily available, taste great with a wide variety of seasonings, and cook very quickly in the oven or air fryer.
Spread 1 - 2 tablespoons of olive oil over the protein and then sprinkle 1 tablespoon of your favorite seasoning over the top.
Mix and match these seasonings with different veggies and sides and you'll have a whole list of easy dinners to use all month long.
Some of my favorite seasonings for chicken or fish include:
Cajun
Italian Herb
Seasoned Salt
Lemon Pepper
Preheat the oven or the air fryer to 400°F and cook the protein for 10 - 18 minutes depending on the thickness of your meat.
Chicken should register 185°F when done. Salmon should register 145°F and flake easily with a fork.
Step 2: Pick Your Veggie
Most vegetables will work for this quick dinner fix, but the ones we've had the best luck with include these raw, unfrozen vegetables:
Broccoli florets
Green Beans
Asparagus
Large-Chunk Chopped Bell Peppers & Onions
Toss the veggie of choice in a teaspoon or two of olive oil. Sprinkle with a little kosher salt and pepper.
Preheat the oven or air fryer to 400°F and roast the veggies until they develop brown crispy edges. Usually about 10 - 18 minutes depending on the veggie.
Step 3: Add a Microwave-Friendly Side Dish (Optional)
If you want to finish your meal with something starchy on the side, you could easily microwave one of these easy side dishes:
Prepared mashed potatoes: From the fridge section
Frozen rice packets: Trader Joe's sells brown rice packets or you could make your own. This is great for making a dinner rice bowl with your protein and veggie.
Prepared Mac & Cheese: From the fridge or freezer section
Bread and butter: No microwave needed!
Variations
You could also use the air fryer or oven to bake:
Frozen french fries
Frozen tater tots
Baked potatoes
And then use the microwave to heat up a bag of:
Frozen peas
Frozen corn
Frozen mixed vegetables
You could also add a bag of your favorite salad mix and just put the protein and veggies on top of a bed of greens. Drizzle your favorite salad dressing over the top for an entree salad.
This method is extra-healthy if you include a dark leafy green like spinach or kale.