Chocolate covered pretzels are the perfect semi-homemade no bake cookie treat to add to a Christmas cookie platter. Mix and match them with fancy store bought cookies for a holiday dessert in no time.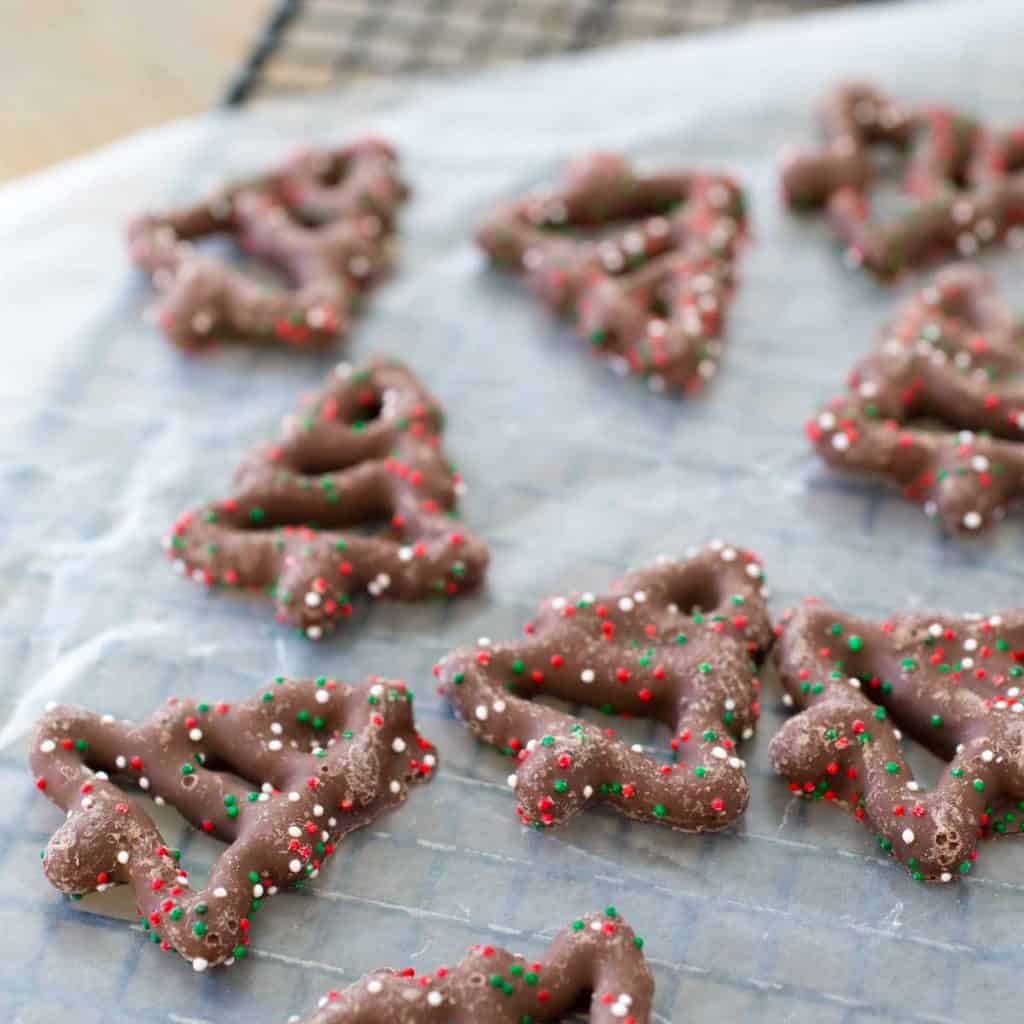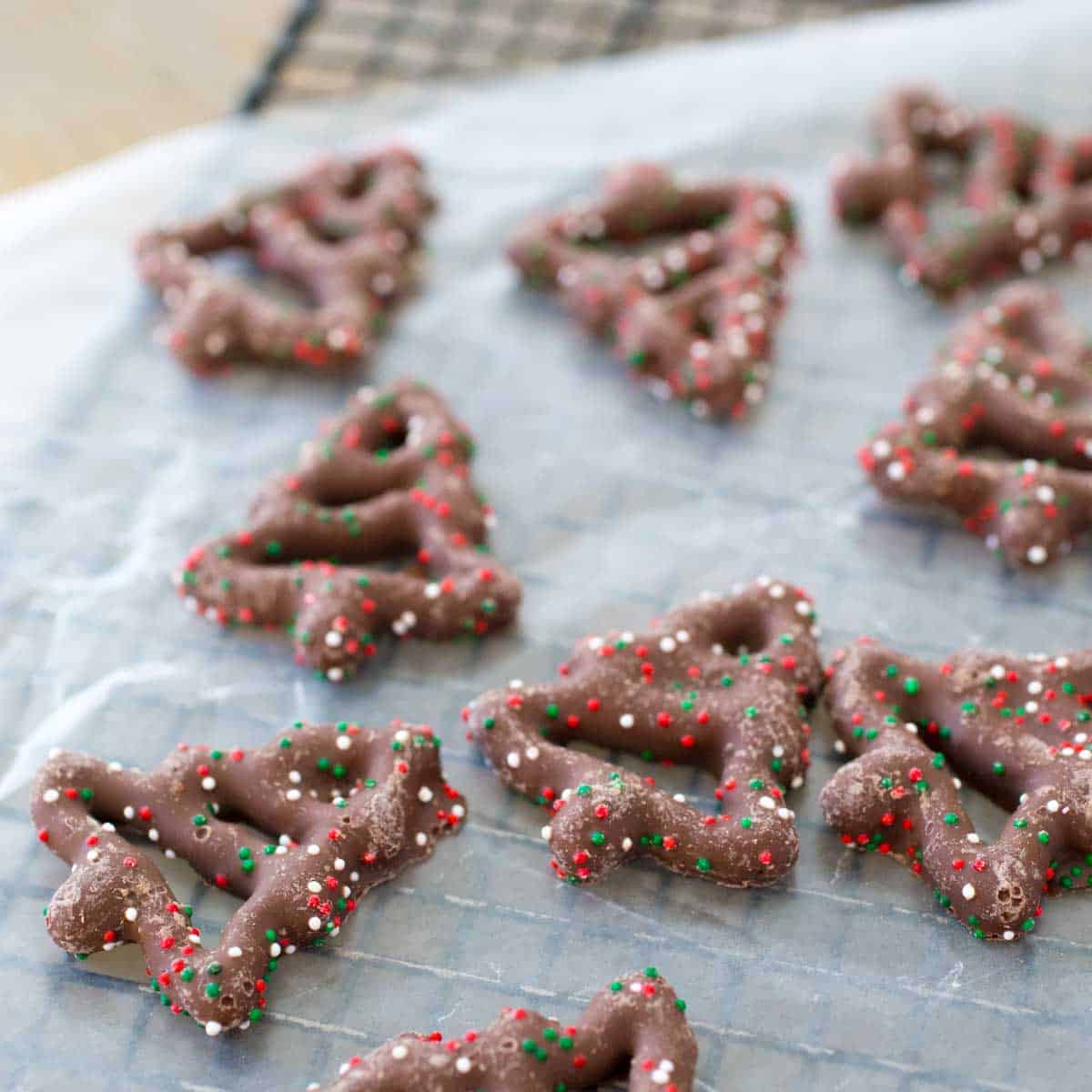 You probably fall into one of two camps:
The holiday baker who clips recipes all year long and can't wait to show off her mad baking skillz at every party and gathering from Oct. 31 - Jan. 1.
The average mom who wants to (but may or may not actually) love baking with her kids but is so over scheduled and stressed she's just trying to make it through the holidays without falling face first into the egg nog.
Which camp I fall into varies from year to year and has just as much to do with the stage my kids are in as it does the crowded pages of my planner.
But holiday baking is a Tradition. One that I can't imagine my kids growing up and not experiencing. So what's a busy modern mom to do?
Cheat.
Yes. Shamelessly, Guiltlessly, Unabashedly CHEAT.
Your kids won't care if your cookies are from scratch. They won't care if they involve imported vanilla beans or sprinkles made from pixie dust. They just want to spend time with you in the kitchen.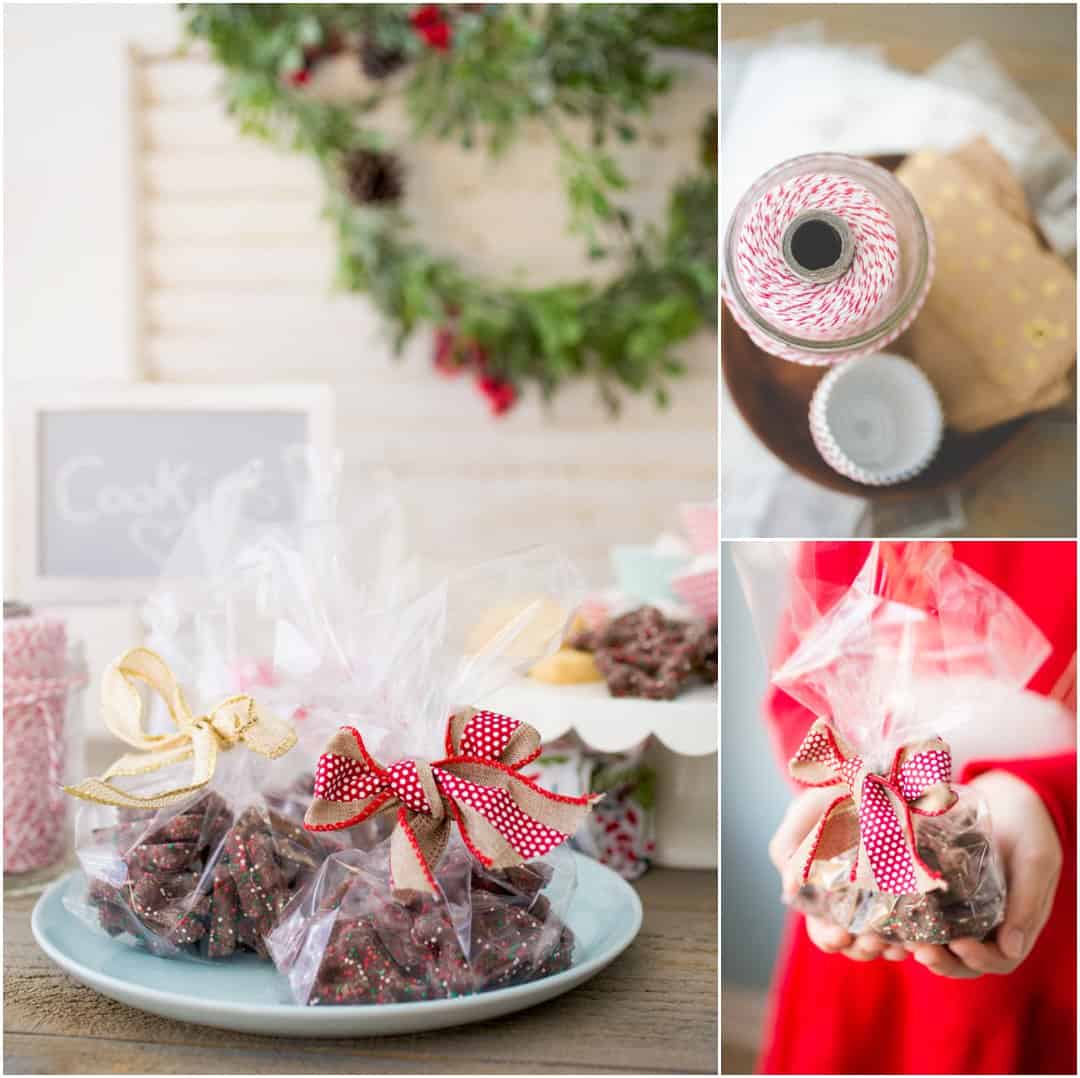 See this gorgeous cookie platter? Lean in close, I'm going to whisper my secret. . .
**They are store bought cookies. Each and every last one of them.**
And why don't I feel guilty about that? Because I know how to mix and match for the greatest effect. Follow this plan and you too will be the Queen of the Holiday cookie circuit.
How to assemble a holiday cookie tray that is jawdroppingly easy:
Step One:
Decide what you actually ARE going to make from "scratch." Is it your grandma's favorite recipe? The traditional one your mom made? Or a new one you've had your eye on trying? If you don't have a special one in mind, I consider these options perfectly acceptable for this category:
homemade chocolate covered pretzels (scroll down for the recipe at the bottom!)
refrigerator sugar cookie dough rolled and cut and decorated by the kids (just like these!)
store bough shortbread cookies dipped in chocolate and covered with sprinkles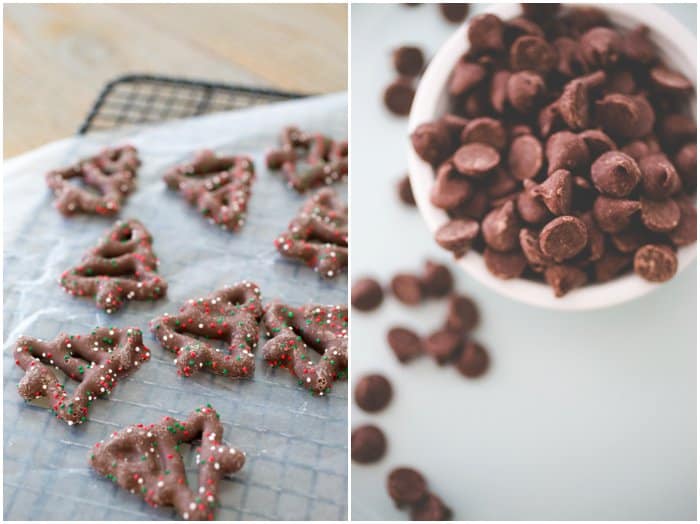 Step Two:
Know what to buy from the store. For this trick to really work, you probably don't want to buy the cheapest cookies most easily available. You're saving time in the kitchen, spend just a little extra time in the shopping. Check out the international section of your fine grocer or check out the holiday section at World Market for things that look a little more exotic or difficult to do on your own.
My favorite options are: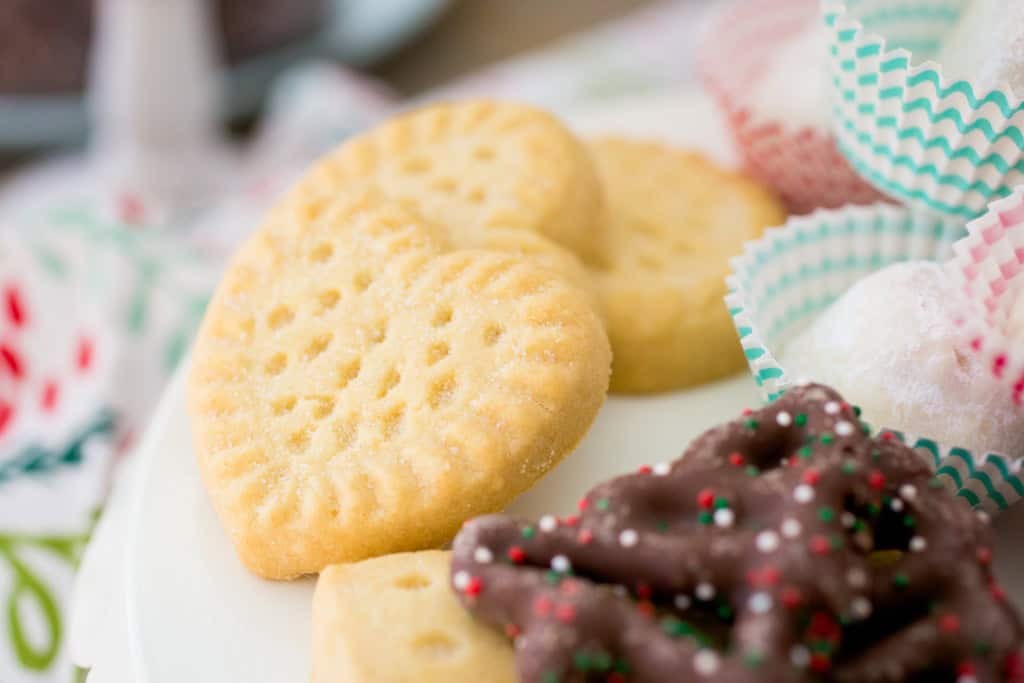 Step Three:
Finally, use the oldest trick in the book and MARKET the heck out of those cookies with gorgeous presentation. Think striped twine, glitzy ribbons, and breathtaking platters or cake plates.
Take those store bought tasties and pile them high on your most gorgeous serving piece right next to the ones you made yourself.
My very favorite packaging and presentation tools include:
take these cookie bags and then use fancy ribbons to secure them (Perfect for a cookie exchange so everyone can just grab a single pretty serving without fingers touching the entire tray!)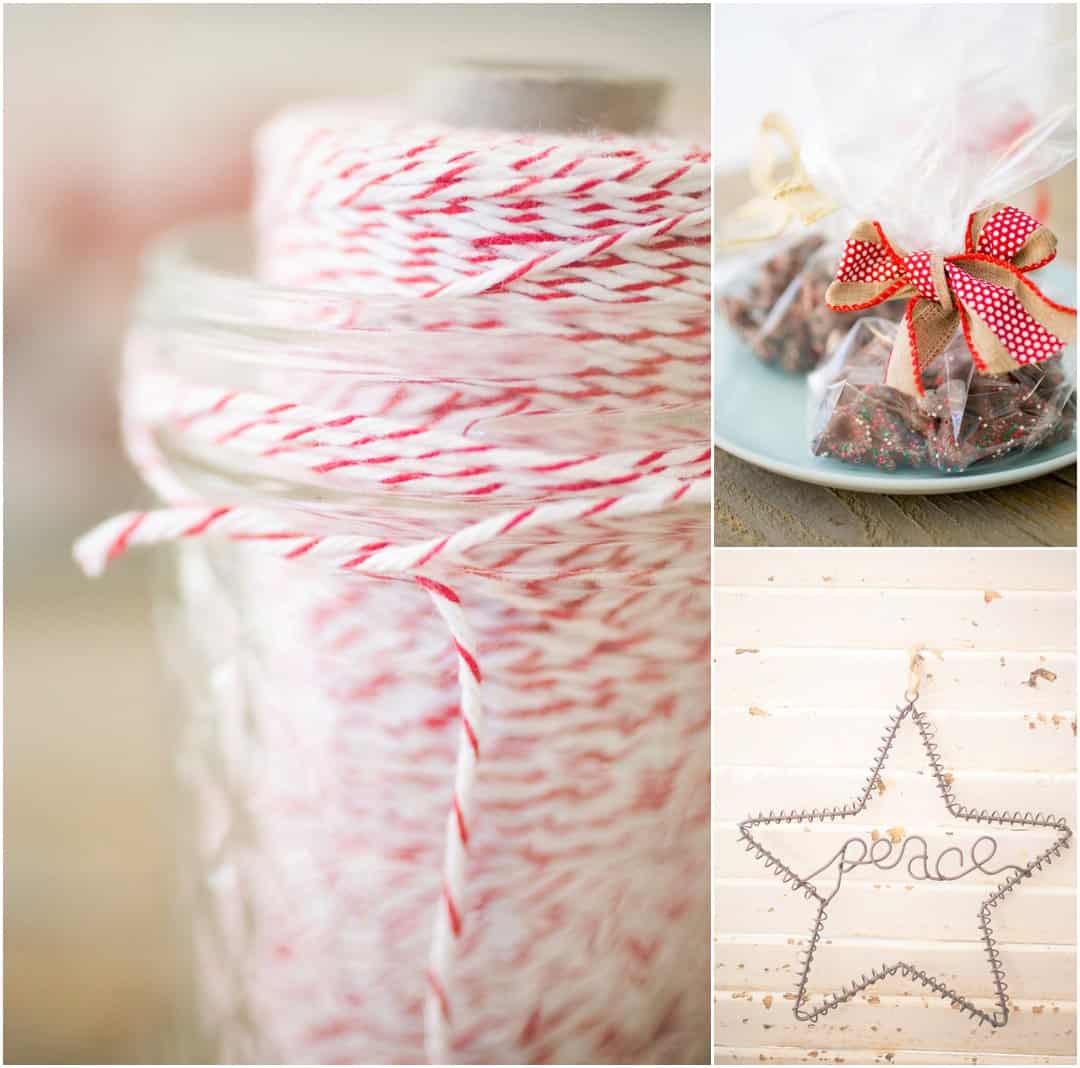 My kids were just as enamored with the pretty store bough cookies as they were with the ones me made ourselves. When presented in such sweet and simple ways, they couldn't keep their little fingers off the display!
And underneath it all, they definitely tasted just as delicious to them.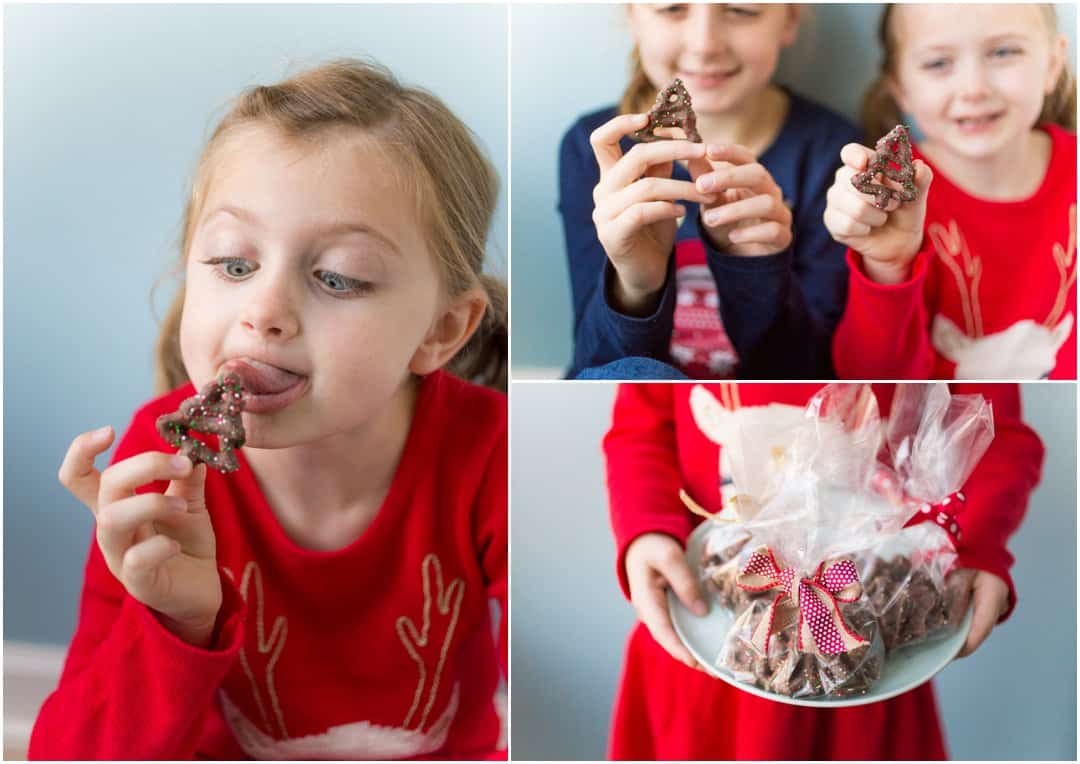 Just because we are busy doesn't mean we don't deserve to be indulged with festive trimmings this season. Saving time on the parts you may not like as much to have more time to truly celebrate the ones you do?
Simply perfect.