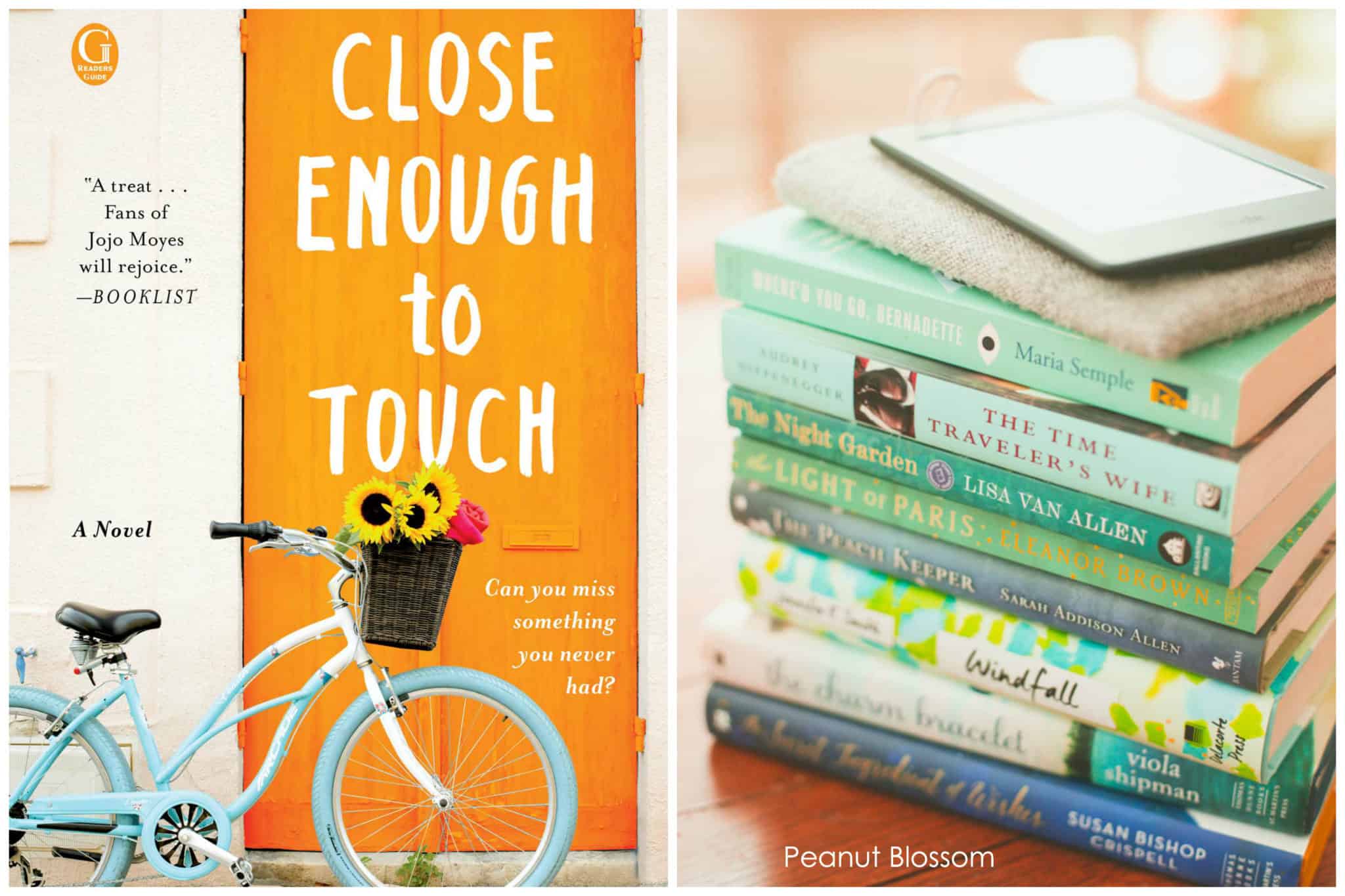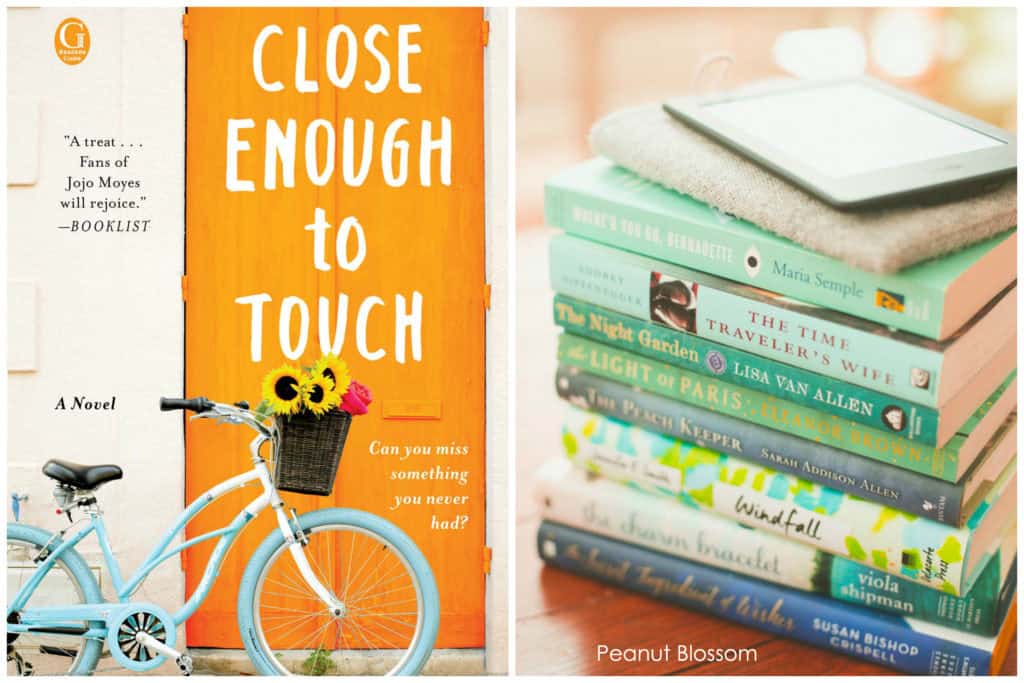 I can't quite put my finger on what drew me to the next book pick for our book club but I am fascinated by the idea that someone would be allergic to human touch. What does that mean in day-to-day reality? What crazy challenges would someone like that face? As a natural born hugger, I can't even fathom it.
I'm excited to announce our April book club pick: Close Enough to Touch by Colleen Oakley. 
"A "heart-wrenching and humorous" (Publishers Weekly) love story for anyone who's ever wanted something—or someone—just out of reach, Colleen Oakley's Close Enough to Touch will delight fans of Jojo Moyes's One Plus One and Graeme Simsion's The Rosie Project."
It definitely didn't hurt the book's chances of getting picked to have it related to two of the books that come recommended over and over again by our group members. I know how much y'all have loved The Rosie Project and I ADORED One Plus One.
Check out the full book description for Close Enough to Touch here:
"Can you miss something you never had?
Jubilee Jenkins is no ordinary librarian. With a rare allergy to human touch, any skin-to-skin contact could literally kill her. But after retreating into solitude for nearly ten years, Jubilee's decided to brave the world again, despite the risks. Armed with a pair of gloves, long sleeves, and her trusty bicycle, she finally ventures out the front door—and into her future.
Eric Keegan has troubles of his own. With his daughter from a failed marriage no longer speaking to him, and his brilliant, if psychologically troubled, adopted son attempting telekinesis, Eric's struggling to figure out how his life got so off course, and how to be the dad—and man—he wants so desperately to be. So when an encounter over the check-out desk at the local library entangles his life with that of a beautiful—albeit eccentric—woman, he finds himself wanting nothing more than to be near her."
And then go grab a copy of Close Enough to Touch so you can join us for our book club discussion next month!

P.S. Are you new to the Peanut Blossom Book Club for Recovering Readers? You can read all about how our club works right here.
Then be sure to come on over to Facebook and join us!
Question 1:
https://www.facebook.com/peanutblossom/posts/10155217247916949
Question 2:
https://www.facebook.com/peanutblossom/posts/10155217268306949
Question 3:
https://www.facebook.com/peanutblossom/posts/10155217271631949
Question 4:
https://www.facebook.com/peanutblossom/posts/10155217616011949
Question 5:
https://www.facebook.com/peanutblossom/posts/10155217617321949
Question 6:
https://www.facebook.com/peanutblossom/posts/10155217618911949
Question 7:
https://www.facebook.com/peanutblossom/posts/10155217622526949
Question 8:
https://www.facebook.com/peanutblossom/posts/10155217624561949
Question 9:
https://www.facebook.com/peanutblossom/posts/10155217628971949