Make a list of classic novels to read again this year. These classics are so good, they're worth a second read through and revisiting a well-loved book is a special experience every reader should try.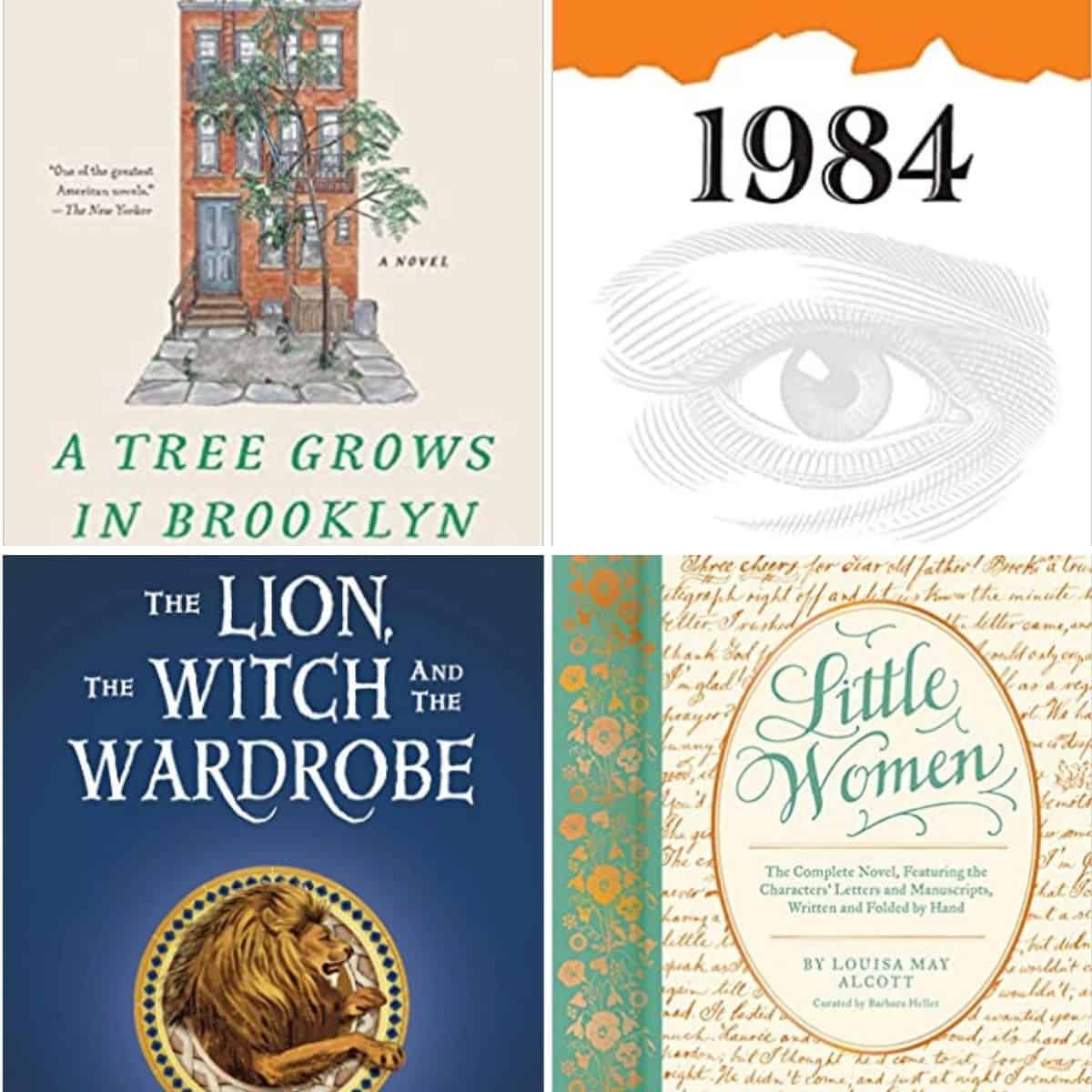 As much as the Peanut Blossom Book Club loves reading fresh, modern novels, sometimes it feels good to revisit a classic and add it to the mix.
Our group had such a fun conversation about classic novels that are so good they are worth reading a second time. The list of books was so fantastic, I just had to share it.
Maybe you'll be new to these classics or perhaps you just want to dust off your memories and see how they feel reading them as an adult. You'll find books you likely read in high school as assigned reading but you'll also find ones you've heard people talk about but just haven't had the chance to pick up yet.
If you've never reread a book, I'm excited for you to give it a try. I've found that rereading a book that I loved as child but through my adult lens has brought fresh meaning to loved tales.
You could even vow to take your time with the book during a morning basket ritual so there's no pressure to finish it quickly.
You may even find that the required high school assignment is now an adult favorite as you more easily grasp the story as a whole and bring your life experience to the read.
Or, if you need even more help understanding a classic novel, don't miss these modern movies based on classic books you would love.
So go ahead, get comfy with a cozy blanket and a mug of tea and have fun with this list of classic novels you need to read (again).
More Great Reads