The City Baker's Guide to Country Living by Louise Miller is the official November 2022 pick for the Peanut Blossom Book Club for Recovering Readers.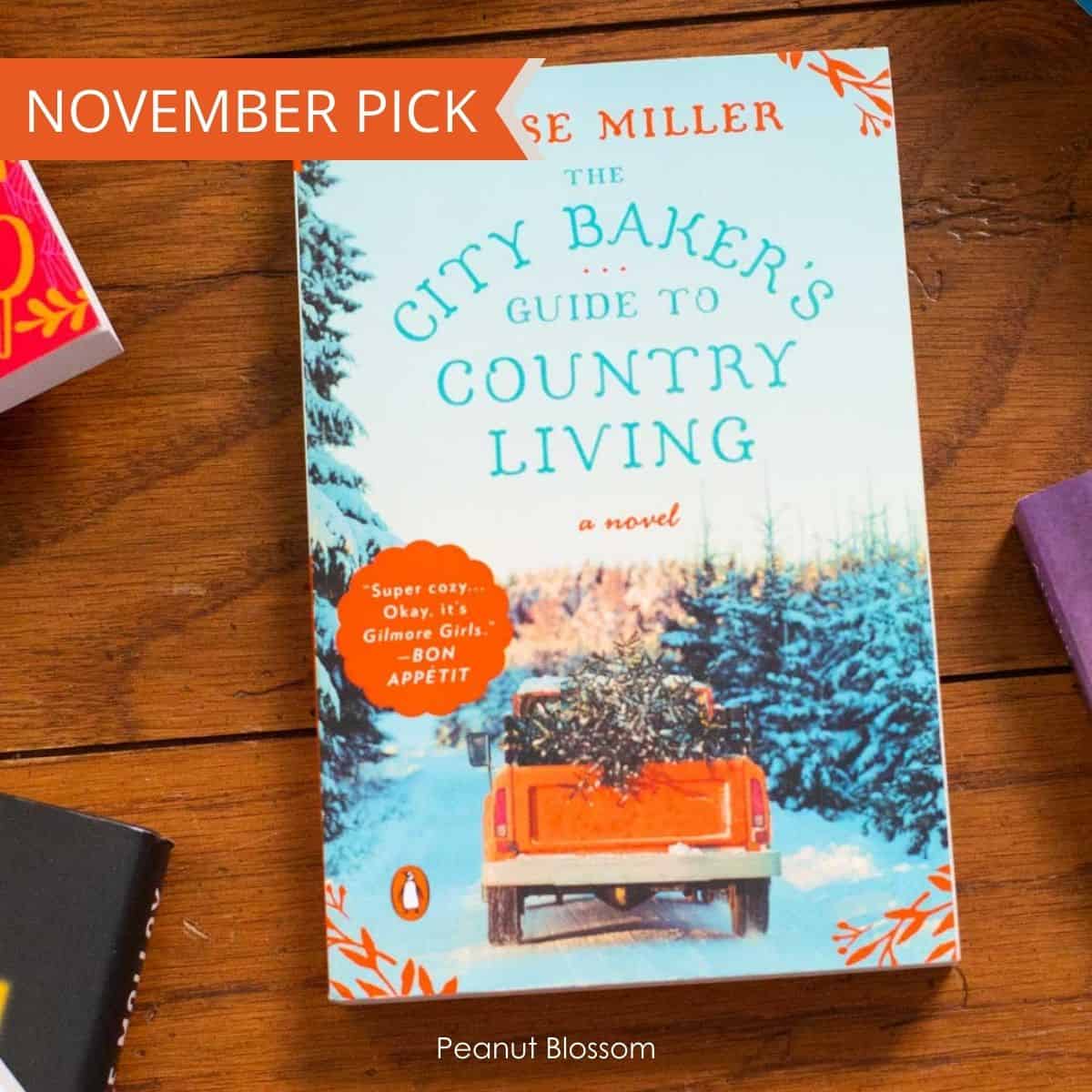 I've had this month's sweet read on my to-read list for a long while now and I'm so excited to dig in.
As we head into the final holiday season of the year, I'm always on the look out for a gentle, cozy read to enjoy.
With Thanksgiving on the horizon, I think a foodie book about baking fits just right and according to the high praise from members in our group that have already read it, the themes of home and family are perfect for this season.
Want Free Reminders for Each Book?
Sign up for my book club newsletter right here:
November Official Book Club Pick: The City Baker's Guide to Country Living
I'm pleased to announce that this is our official November Pick for this year.
Get your copy of this month's book club book:
Money-saving tricks for reading this month's book:
What is this month's book about?
"A full-hearted novel about a big-city baker who discovers the true meaning of home - and that sometimes the best things are found when you didn't even know you were looking
When Olivia Rawlings - pastry chef extraordinaire for an exclusive Boston dinner club - sets not just her flambéed dessert but the entire building alight, she escapes to the most comforting place she can think of - the idyllic town of Guthrie, Vermont, home of Bag Balm, the country's longest-running contra dance, and her best friend Hannah. But the getaway turns into something more lasting when Margaret Hurley, the cantankerous, sweater-set-wearing owner of the Sugar Maple Inn, offers Livvy a job. Broke and knowing that her days at the club are numbered, Livvy accepts.
Livvy moves with her larger-than-life, uberenthusiastic dog, Salty, into a sugarhouse on the inn's property and begins creating her mouthwatering desserts for the residents of Guthrie. She soon uncovers the real reason she has been hired - to help Margaret reclaim the inn's blue ribbon status at the annual county fair apple pie contest.
With the joys of a fragrant kitchen, the sound of banjos and fiddles being tuned in a barn, and the crisp scent of the orchard just outside the front door, Livvy soon finds herself immersed in small town life. And when she meets Martin McCracken, the Guthrie native who has returned from Seattle to tend his ailing father, Livvy comes to understand that she may not be as alone in this world as she once thought."
Discussion Questions for The City Baker's Guide to Country Living
COMING SOON
Book Club Party Menu
For your book club party menu, why not host your own apple pie contest and have everyone bring their best apple pie or apple pie-themed treat?
If you need a place to start, my make-ahead apple slab pie is a favorite around here but you'll get the best tips from the King Arthur apple pie.
Beginner bakers may prefer my crumble apple pie bars and my easy apple pie Chex Mix is a fun twist on the theme!
Not into pie? Don't miss my easy freezer-friendly apple crisp. It's one of the most popular recipes on my entire site!