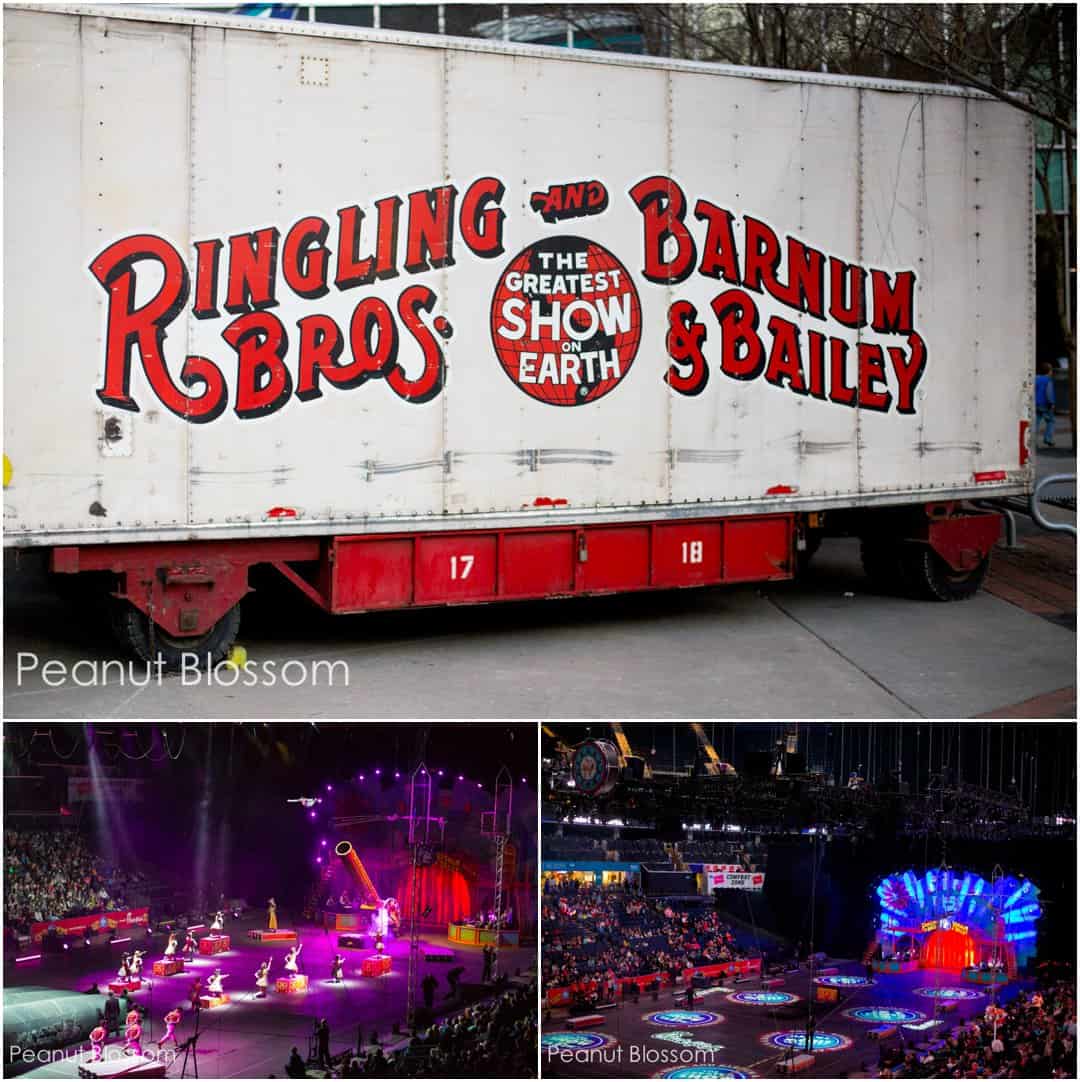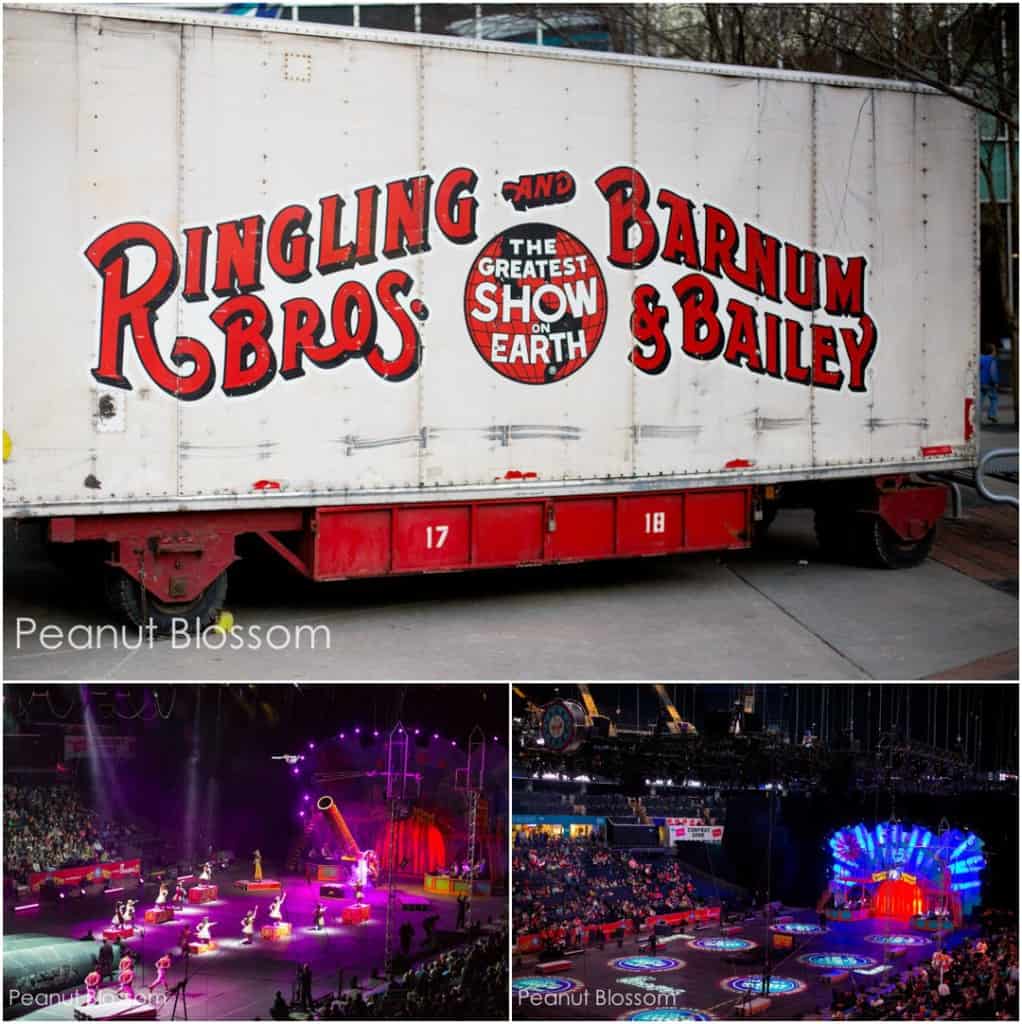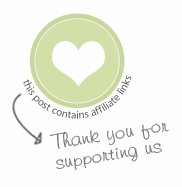 Last weekend we took the girls to see the Ringling Bros. and Barnum & Bailey Circus XTREME at the Time Warner Cable Arena in Charlotte. I haven't been to the circus since I was a little girl myself. While I remember enjoying it, truthfully it hasn't been on our "Must-Do! List" for the kids. I was certain the girls would have a good time, but our weekends keep feeling busier and busier lately.
Now that I've witnessed a modern day circus? I am SO glad we took time out on Saturday to do this as a family. Somehow I just assumed that the circus of today would not resemble anything from the circus of our classic memories. I couldn't have been more wrong.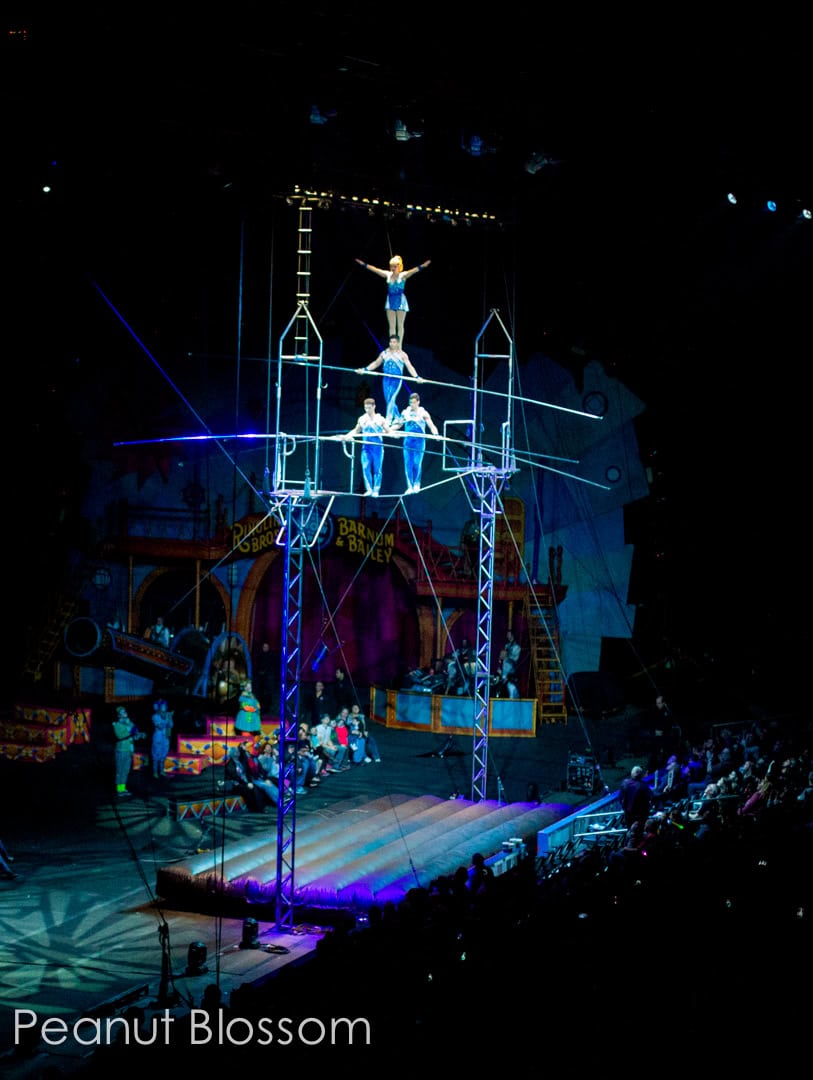 Short of the ring of fire and a bearded lady, the Ringling Bros. and Barnum & Bailey show had it all:
a ring leader in a red jacket and top hat
tight rope walkers
acrobats
clowns
strong men lifting ridiculously heavy barbells
ladies riding camels
trained poodles
trapeze swingers
human cannonball
I couldn't help squealing and laughing and gasping in awe just like a kid again.
While maintaining the classic attractions, there were several updates to the circus to make it more thrilling for today's audiences. Most notably, the BMX bike tricks on their fancy ramps: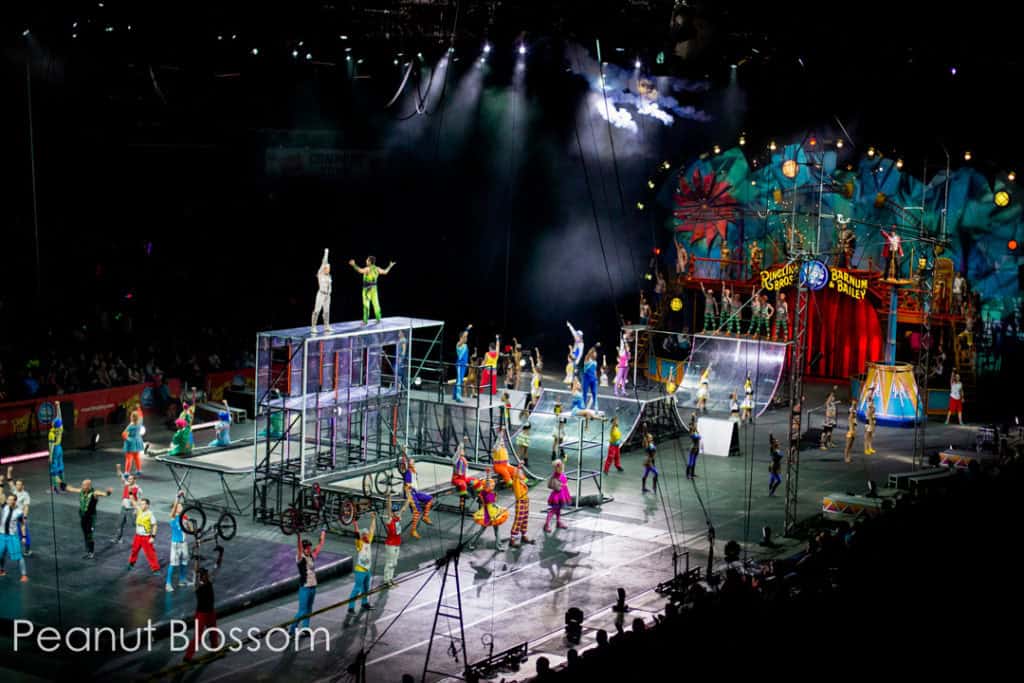 Can you smell the peanuts, popcorn, and cotton candy?? The whole show felt like a flashback to my own childhood and I loved sharing the experience with the Peanut and Little Pea.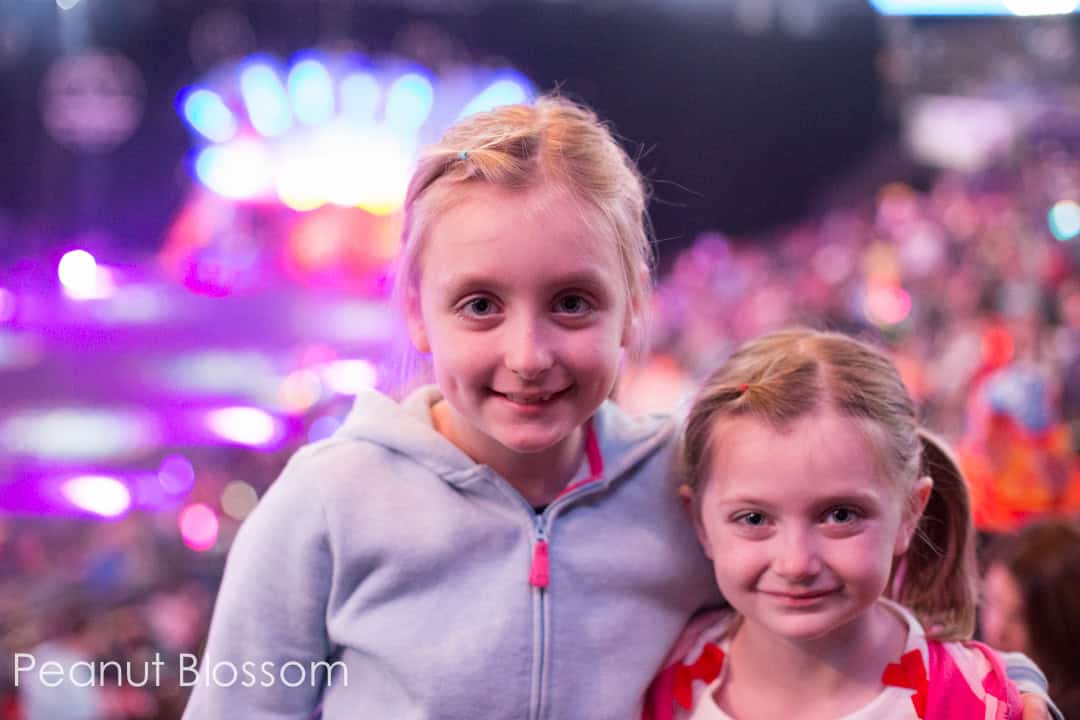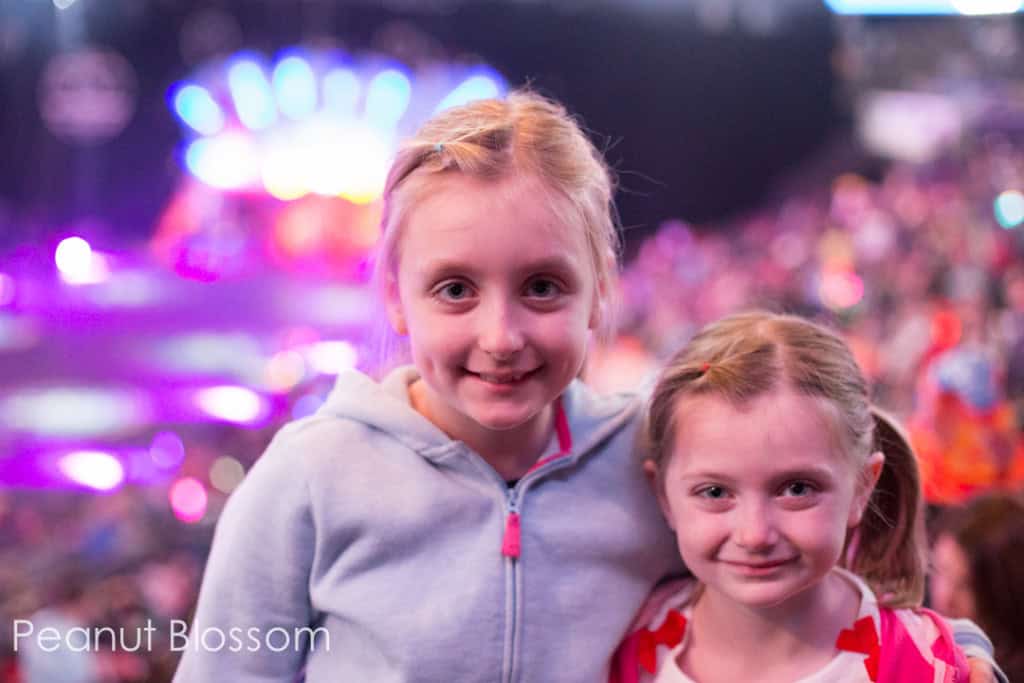 We went out for dinner afterwards and chatted about our favorite circus attractions:
Little Pea loved the swinging mermaids
The Peanut adored the live poodle show
Tim and I both loved the tight rope walkers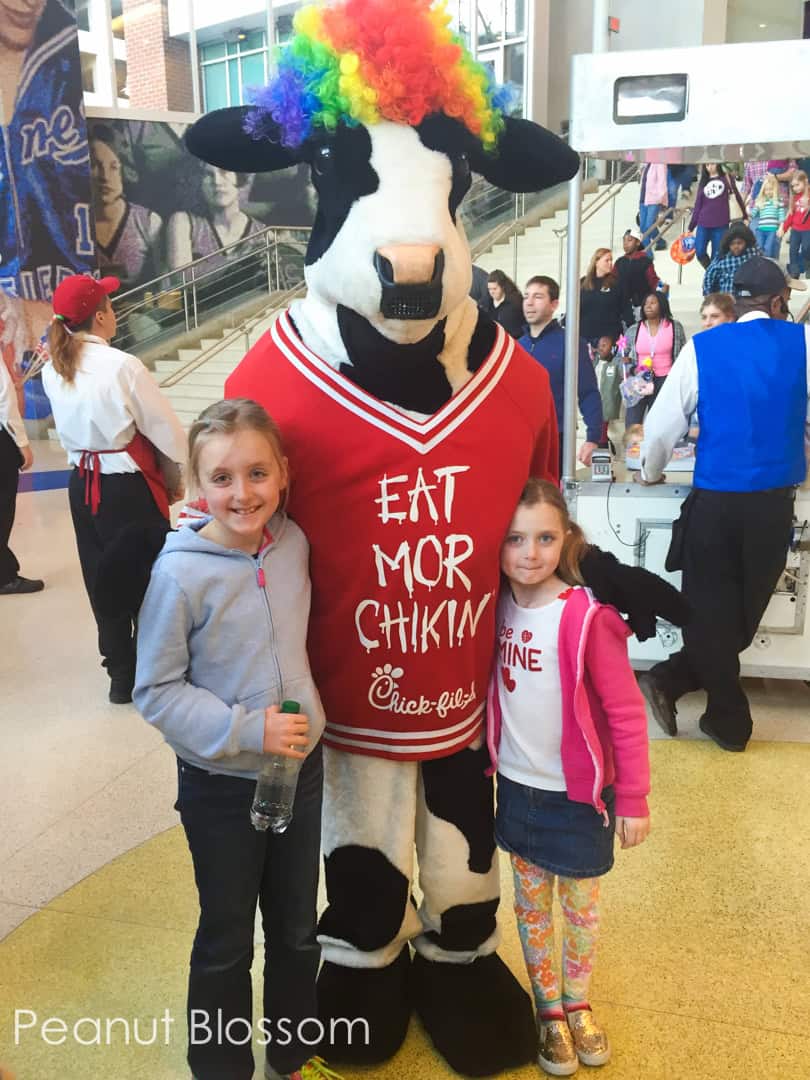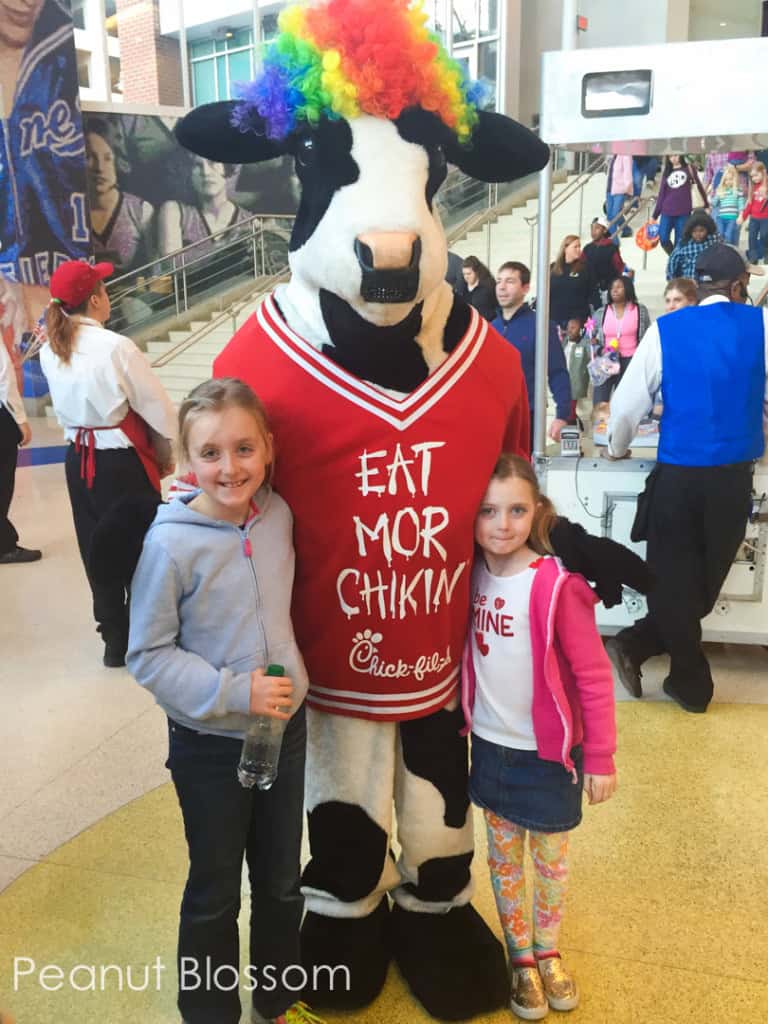 On a related side note, our family loved that Chic-fil-a sponsored this amazing performance. We collected several of the bright red clown noses they were giving out at our local restaurants and the girls squealed when we saw their cow hanging out in a clown wig at the Time Warner Cable Arena. Of course we had to stop for the photo op: Eat Mor Chikin!

P.S. Thanks so much to the folks over at Time Warner Cable Arena for giving us media passes to the show in exchange for our review. All thoughts and opinions are definitely our own.
Circus books for the whole family: Something for everyone after you've enjoyed the show