If you saw my giddy announcement over the weekend over on Facebook, then you know that the Christmas tree skirt project is officially done at last!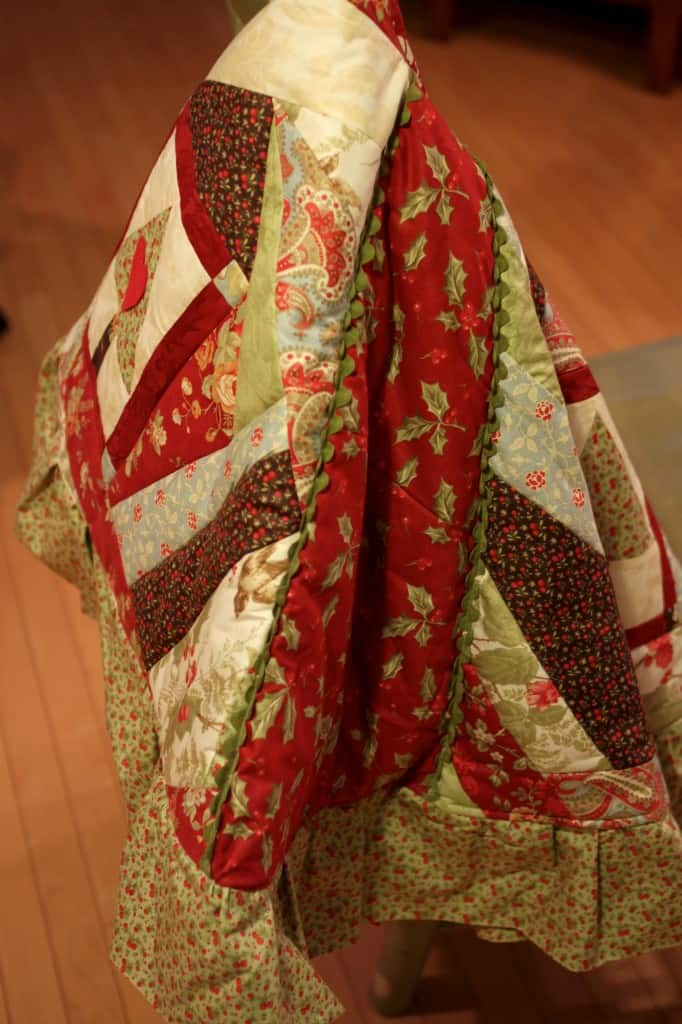 Well, there's "done" (: good enough to put into use) and then there's "done" (: anal retentive me wants to add some flourishes that do not affect the skirt's usability and may or may not ever actually happen.) For now we're going with done, the first part. The skirt is 100% in "put me under the tree" mode.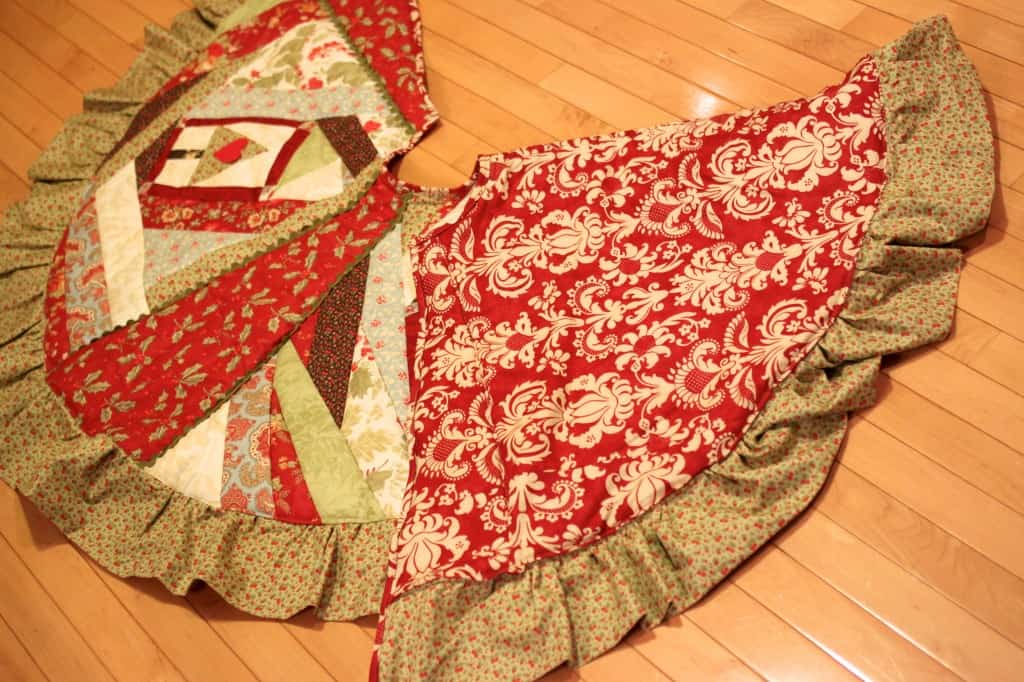 I honestly could not be more relieved. There is a huge weight off my shoulders that I didn't really realize was there in the first place. I knew this project was nagging me, but now that is cleared out of my creative space I feel excited to get back to my machine again.
The irony in all of this is how little time it took me to actually finish it once I picked it up again last week. There is a very real and powerful thing that happens in a pregnant woman's brain, I believe. When I was struggling with this project last winter, I simply could not figure out how to approach the next step. The only thing I could think of required way more work and effort than I could muster for the project so it was entirely set aside.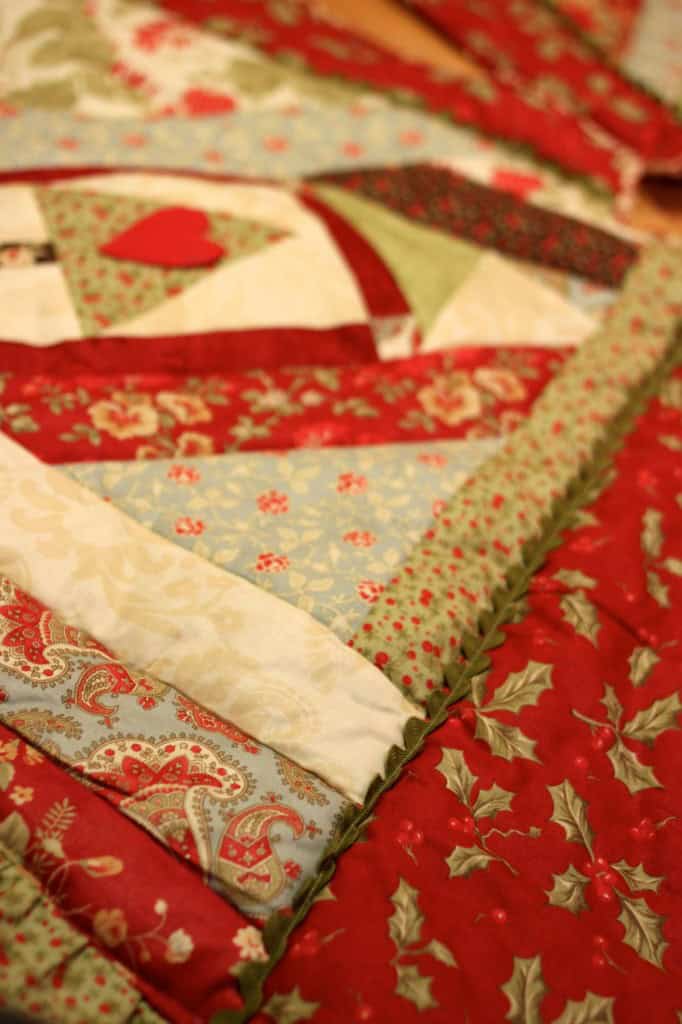 After so many months of stewing over it and as I finally recapture my non-pregnant cognitive abilities, the final solution hit me like a lightening bolt. I was all stuck on how to attach the ruffle and in the end it took me less than an hour to put it together. Even the final binding took about an hour once I got my materials all set up.
After all of this drama I was worried I was going to hate the darn thing and resent seeing it under our tree. Quite the opposite. I'm so pleased that I finally finished it that I can't wait to see it put to use. My favorite part about it now that it is done is how the skirt is reversible. If I decide I don't want to show off the patchwork quilty side, the back is just a pretty solid red damask. Very elegant if we decide to switch it up some years.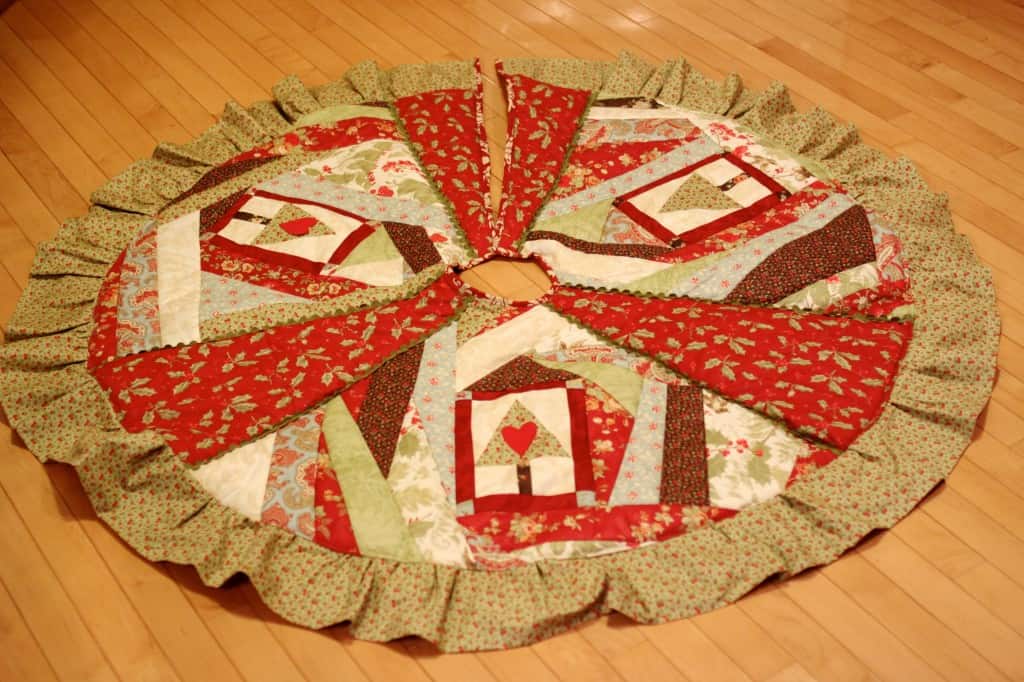 But darnit, after all that work you can bet your bottom that the quilty side will be showing off for quite a few years to come.