It's that time of year again for The Nester's annual Christmas tour of homes. I had a good time participating last year and was all excited to be more prepared for it this year. Yet somehow, the house just didn't get quite as fully decorated as I had imagined it would.
We went with the "less is more" approach and instead I just focused on decorating with small meaningful items and personal photos. Maybe next year I'll finally have all my sewing projects done and even our bathrooms will be trimmed, but this year we just focused on the entertaining areas.
Here is the full scale holiday centerpiece--our tree and mantle. You can see this from the moment you walk into our house and it just makes the whole house feel festive.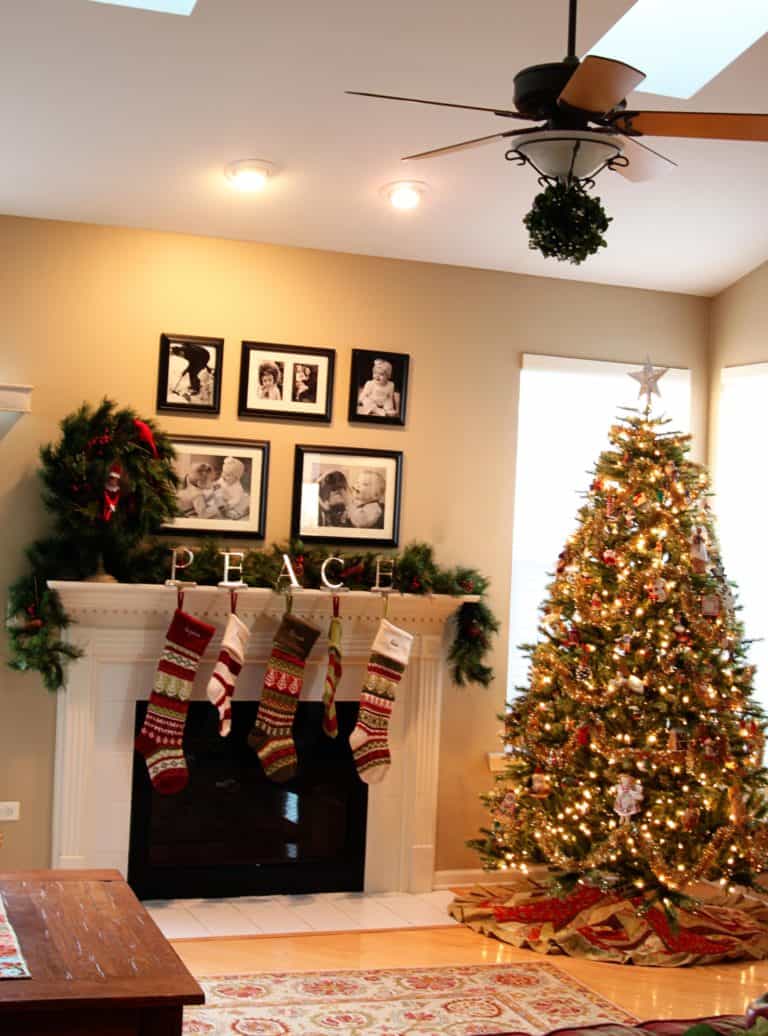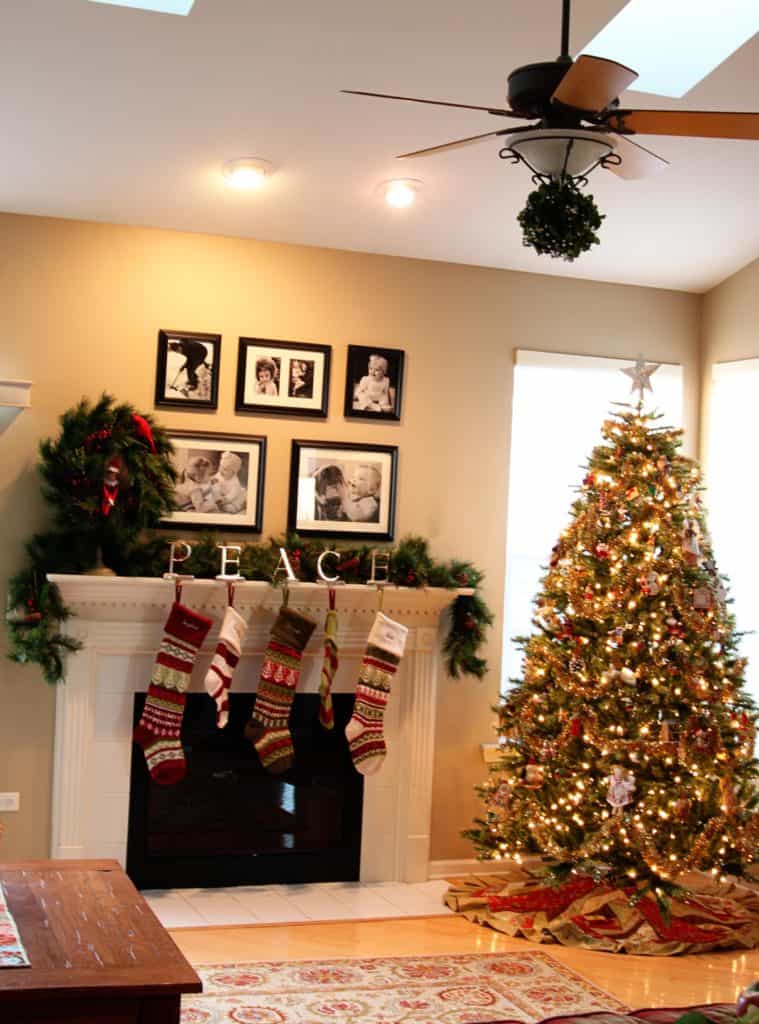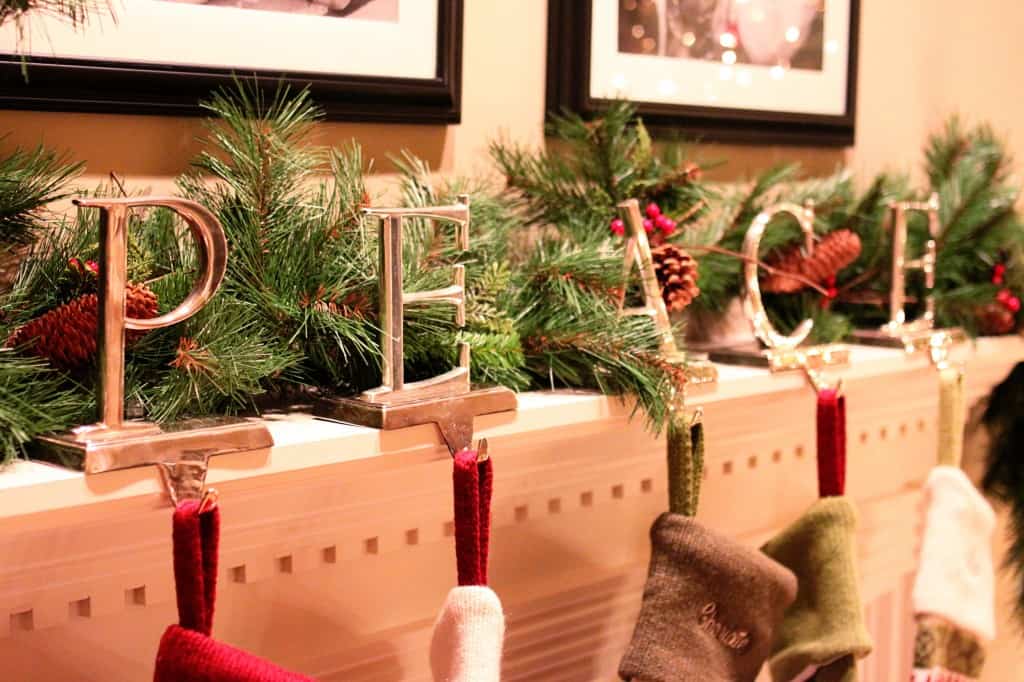 Here is a close up of the gold swirly things on our mantle I mentioned in this post. Use it or lose it!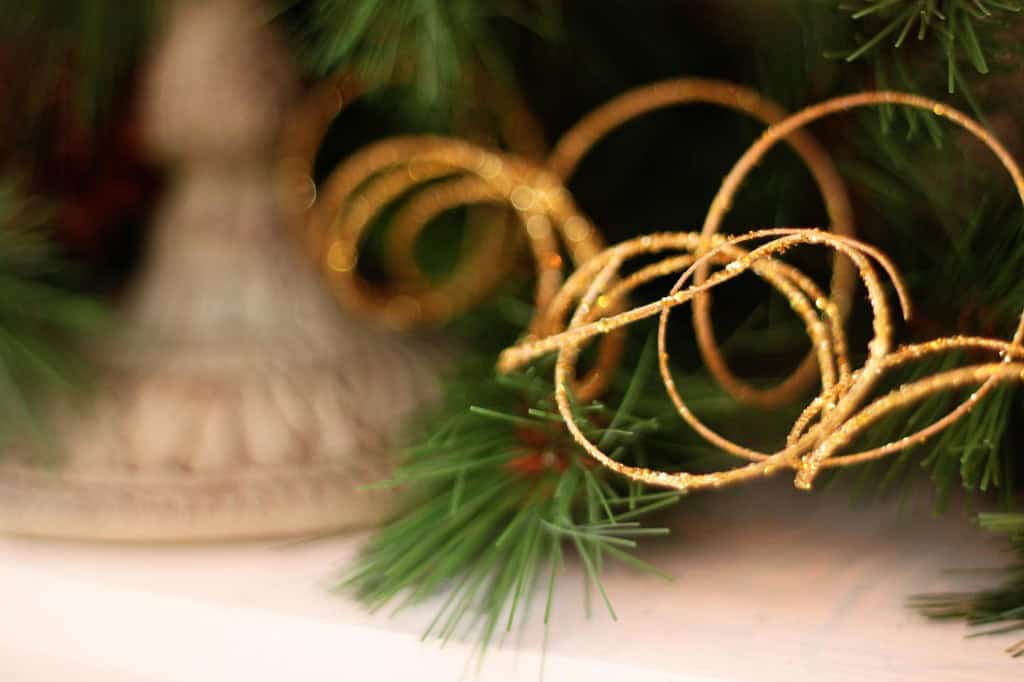 For the collage below:
Left: This year we got a new star tree topper. It doesn't light up, but I still love it. The silver glitter really sparkles at night on top of the tree.
Middle top: I decided to hang our ragamuffin garland on the wall this year. I used those sticky hooks and I love how it turned out. Really warmed up a bare space and left my hutch feeling less cluttered.
Middle bottom: We get dozens of red cardinals in our back yard each winter. We decided to add this little guy as an homage to our feathery friends. He rests on our wreath above the mantle.
Right: Eddie the Elf graces our home each Christmas. The Peanut has loved looking for him every morning.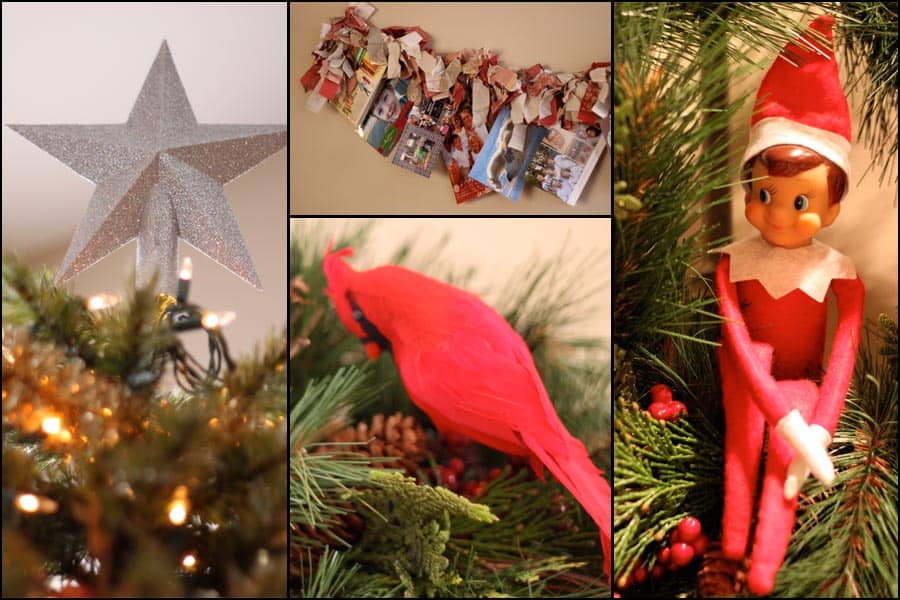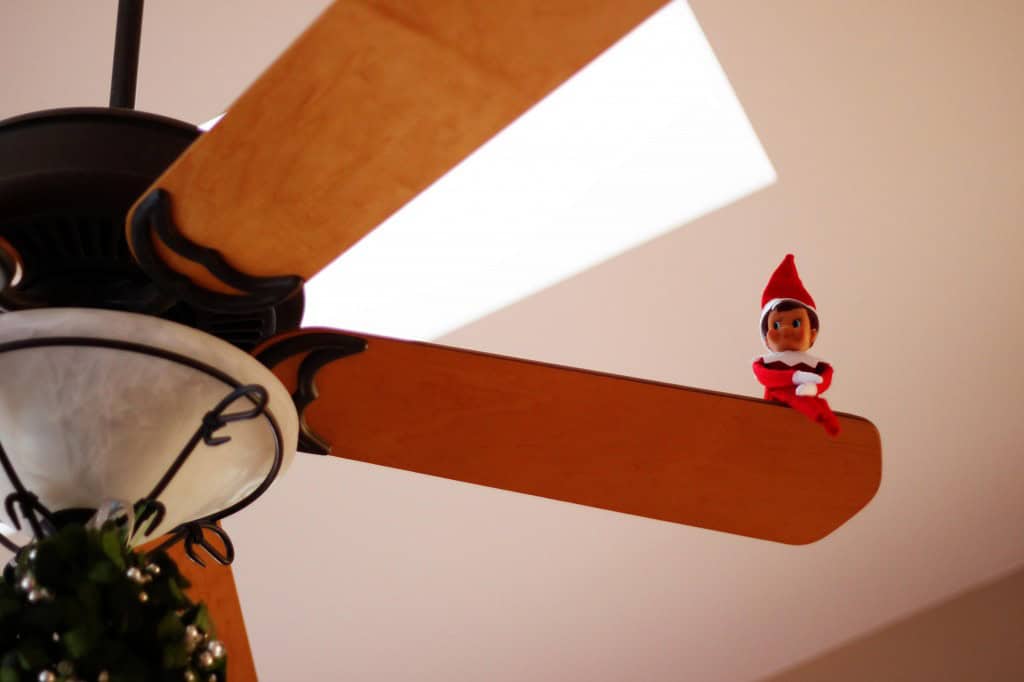 The manger scene has gotten so much more use and play this year. I purposely left the pieces where the Peanut left them last to show how they are loved. I find little scenes on table tops all over the living room. They even made it to school as a "show and tell" this year.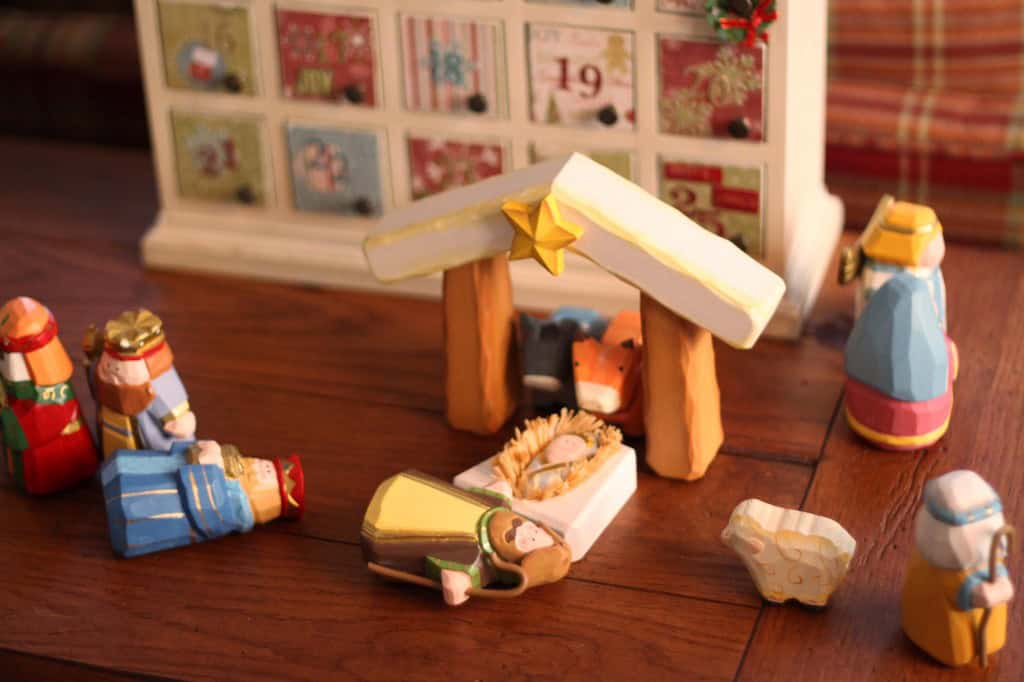 My tree skirt finally being put to use: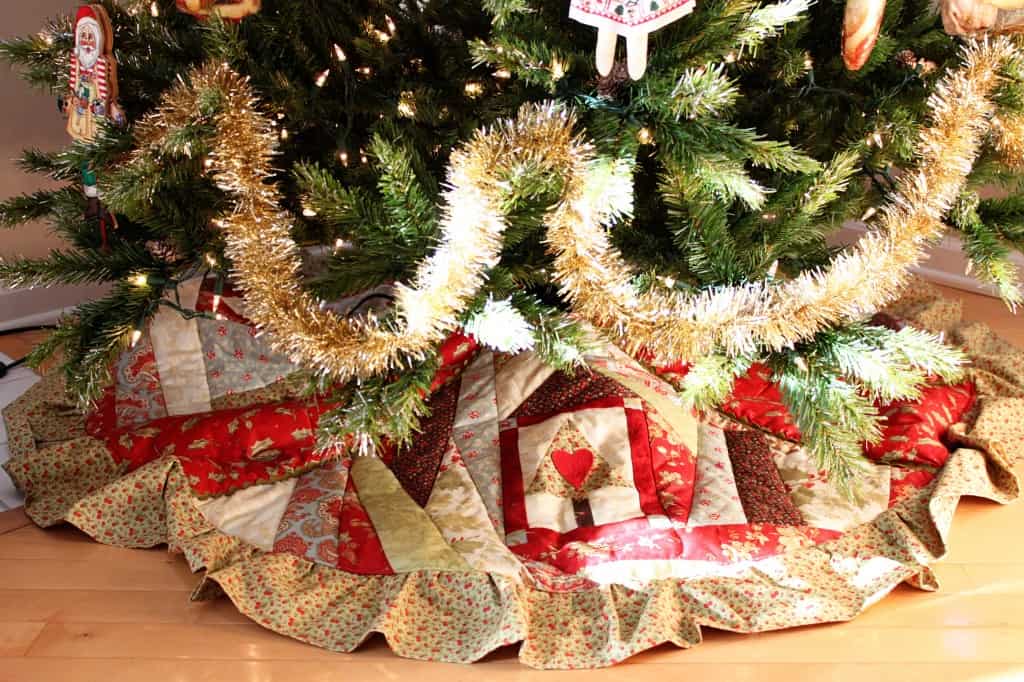 The biggest thing I changed this year is adding more festive and current photos to our displays around the house. I used some photos I took from the day we decorated our tree and our Christmas card photo shoot. I've found it so much easier to swap out the displays now that we have 2 children. It feels much less like a tribute to just the Peanut. Now I feel like we have a better mix of family photos. (Although the kids are front and center in most instances. Can't help it, I think they're cute!)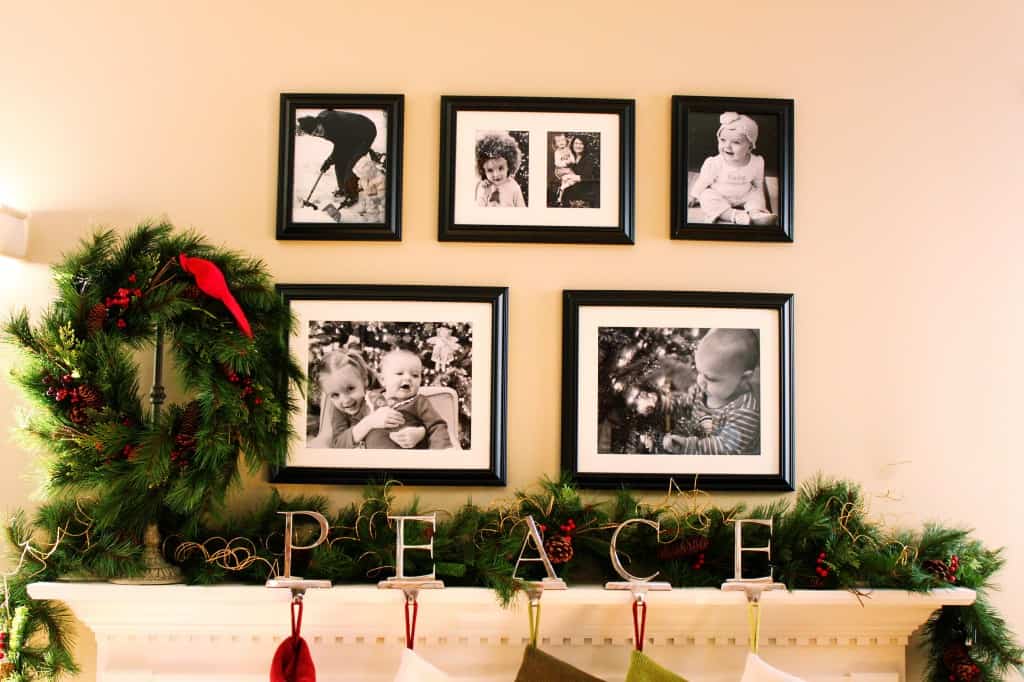 This is the hallway down to our bedrooms. These 2 11x14s flank the bathroom. Little Pea in the garland and the Peanut has the new tree topper on her head.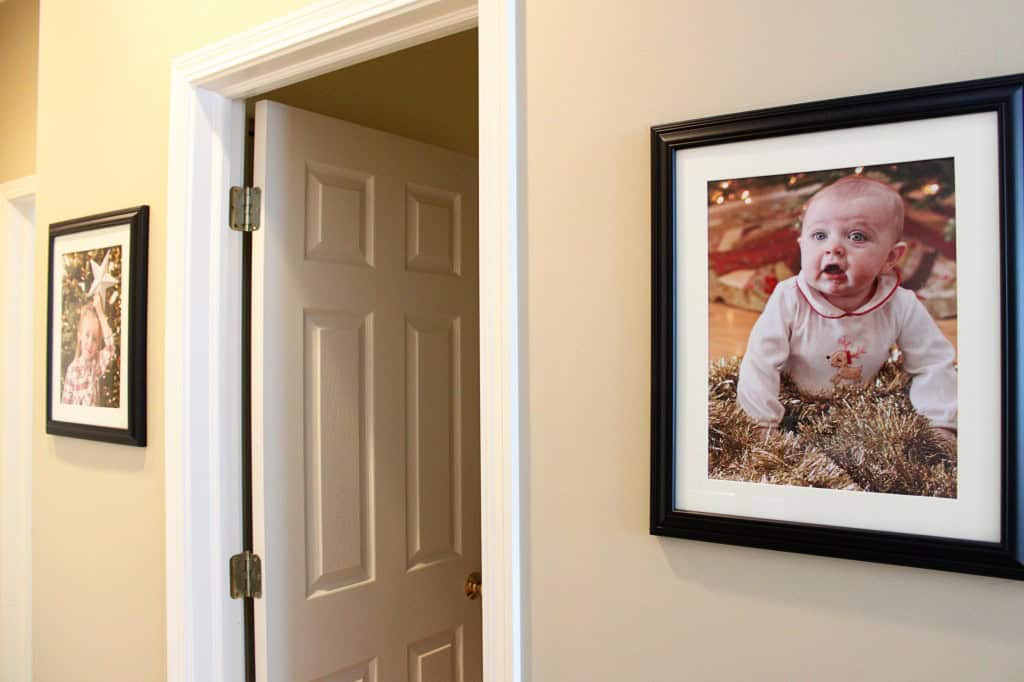 The mix of yearly photo frames finally got refreshed with some of Little Pea: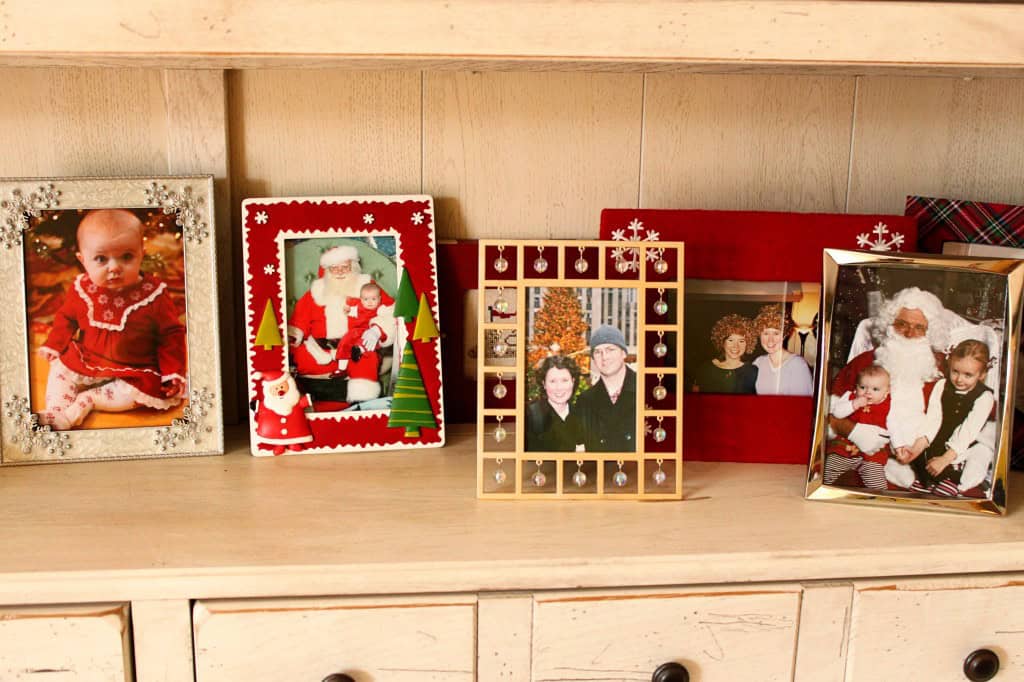 And finally, the first peek at our shiny new playroom! Forgive the awful color, I can't get it right with the terrible temporary artificial lighting we have in there right now. But, I decided to blow up some goofy outtakes from our Christmas card shoot and placed them in the playroom. They are so informal, I'd never think to put them in the living room but  it makes me happy every time I pass them. I accidentally ordered prints too small for the frames and a friend creatively suggested I mount them on wrapping paper. I love the effect! So, let's just claim I did it on purpose!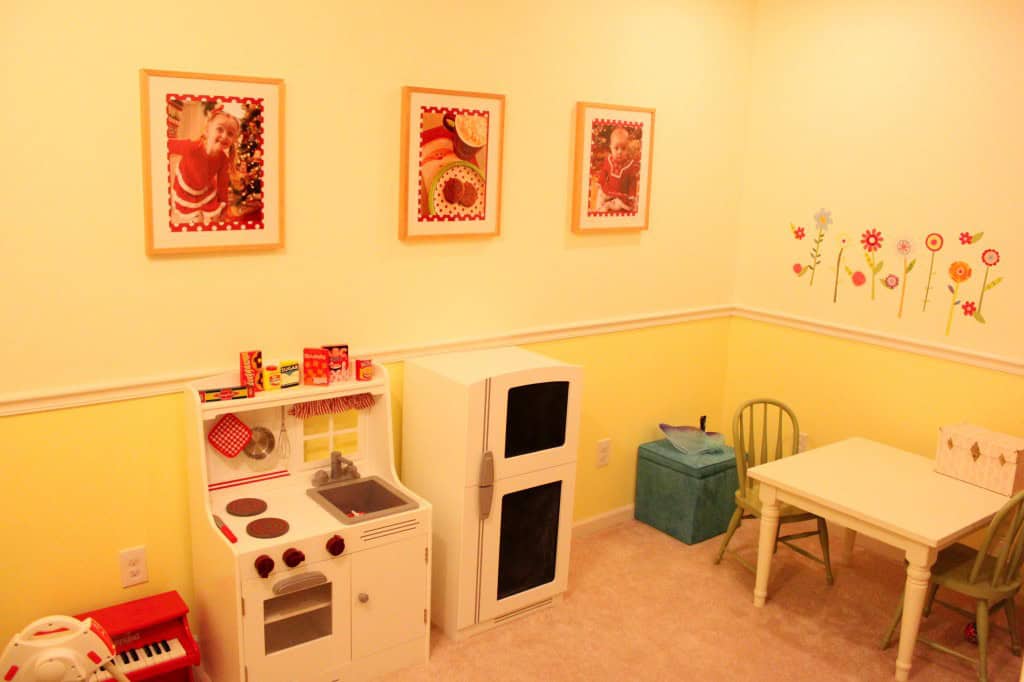 So there's a peek at our house this year. Festive and family-oriented to be sure.