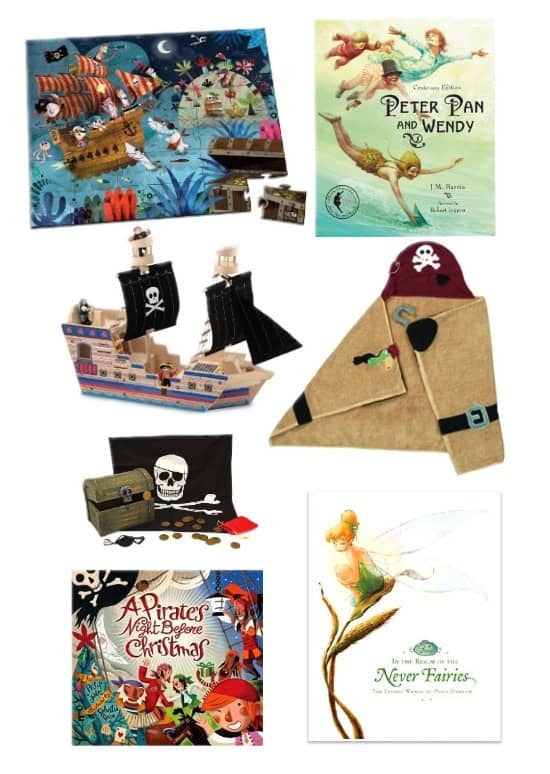 I know the Peanut is not alone in her pirate obsession. We are big fans of Peter Pan, Disney Junior's "Jake and the Neverland Pirates", and all things pirate around here. Even with Little Pea's limited vocabulary she could recognize and shout: "Hook!" from a tender age. I also hear shouts of "Never!" coming from the play zone as though the 2 are dueling it out on a plank.
This week's gift guide is in honor of these two cuties: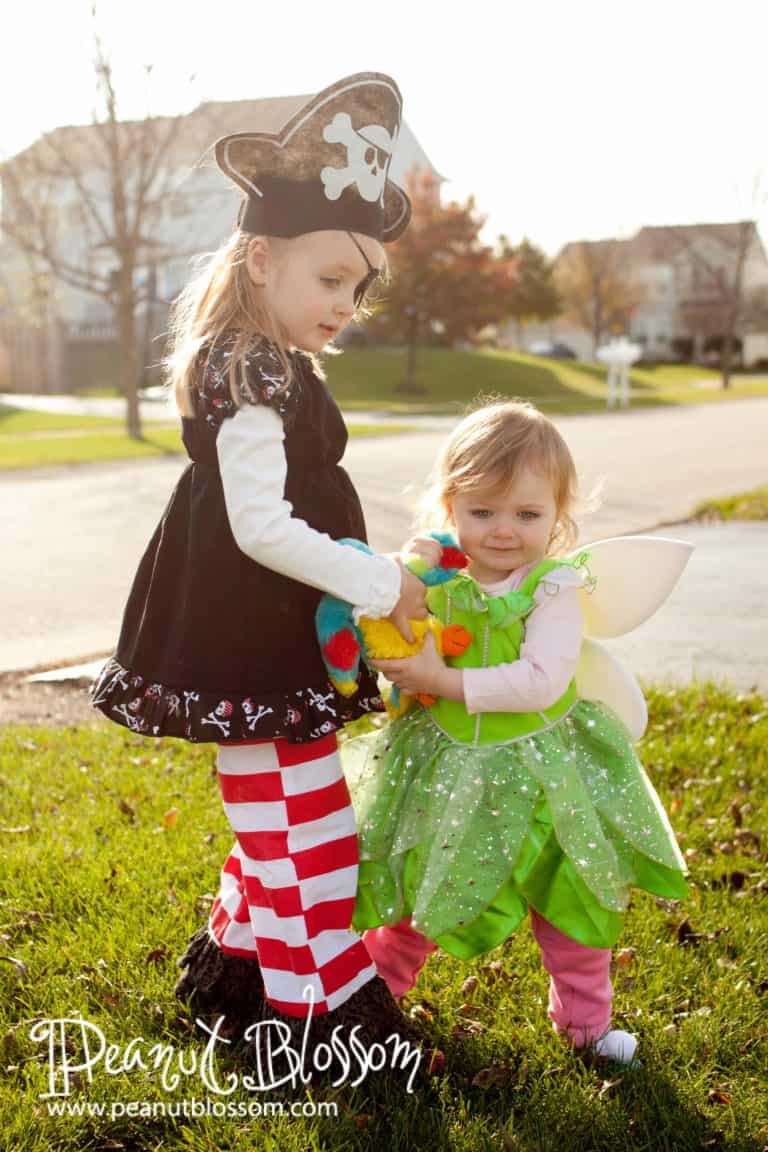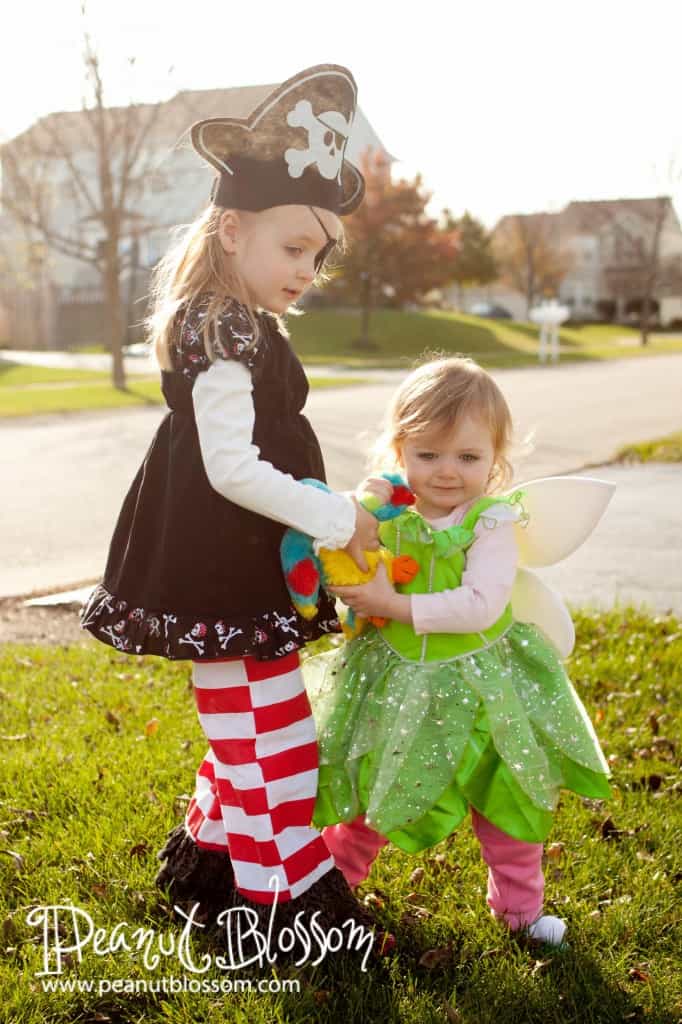 1. Pirate puzzle: It's the best of both worlds! My lady loves puzzles and the artwork on this set is fantastic!
2. Peter Pan & Wendy: I ordered this book for the Peanut last Christmas. The illustrations are just gorgeous and the book is lovely. The story and vocabulary were too advanced for her at age 4 but she loves having this in her library. It is a book to grow into.
3. Pirate Ship toy: The Peanut has never been into dolls and just barely into doll houses. This? This is right up her alley! Made by Melissa & Doug you know it's going to be super well constructed, too.
4. Treasure chest and booty: Skip the jewelry boxes for my girl, give her a real treasure box instead! I can only imagine the special treasures she'd hide inside.
5. Pirate hooded towel: How awesome is this?! They even have a mermaid version, too. The Peanut has definitely not outgrown fun bath accessories and I love how gender neutral that towel is.
6. Pirates Night Before Christmas: I laughed out loud when I saw this and immediately ordered it as an Advent calendar treat for this month. I can't wait to give it to the Peanut next week. I have a sickness when it comes to picture books. I'm of the opinion you can never have too many laying about.
7. In the Realm of the Never Fairies: Little Pea is obsessed with Tinkerbell. As much as I love the pirates, it is nice to have a little dose of fairy dust now and again, too. I've had this book sitting in my cart for months. I know it is above Little Pea's 2.5 year old mindset and is more a picture book for older girls but I'm smitten with the illustrations. I'm giving it a little longer and then I'm snagging this for her. I know she'll love the illustrations as much as I do.