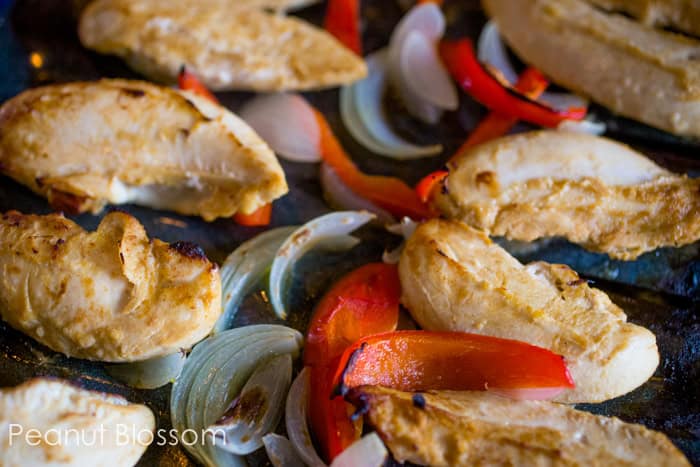 Yes, that's right. ANOTHER marinade! We've been in a food rut for a long time and the easiest way out is to experiment with something small like marinades. I've been able to test out new flavors while presenting the meat in familiar ways to my picky eating family.
Normally when I make fajitas or tacos, I use my favorite spice blend from Penzeys. I Love them, as does the rest of the family, so there's a reason they've been my staple for years and years. The only problem is, generally our fajitas or tacos taste exactly the same each and every time. A.k.a. RUT.
I've been really inspired but Salad for Dinner by Jeanne Kelley and I would like to start creating more deconstructed dinners where the meat is served over a salad instead of wrapped up in a tortilla.
However, I knew that would be too much change all at one time for my family. I decided to experiment with just a new marinade first and see how it went over in a familiar presentation before using it again to make a salad & dressing.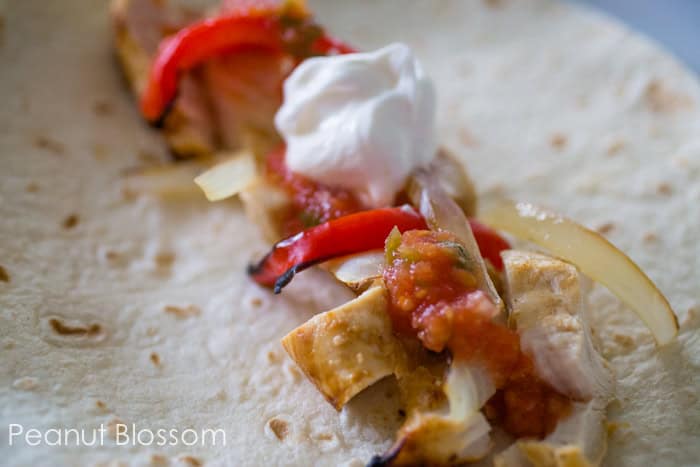 I was drawn to this zesty chili-lime dressing because Salad for Dinner suggested it as a great accompaniment to sweet potatoes. I definitely want to try that at some point but our first batch was used for fajitas.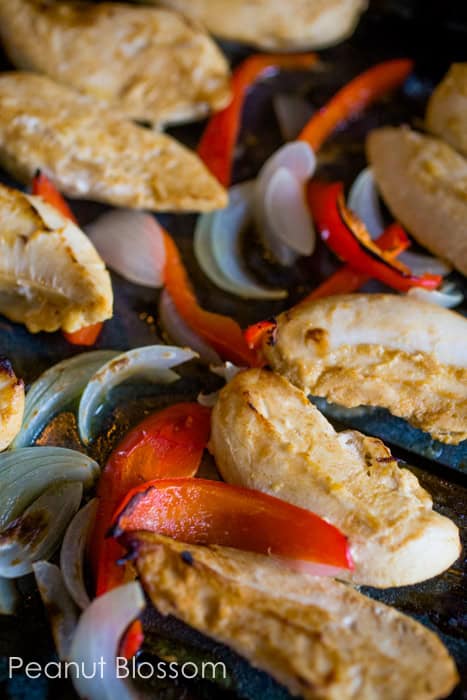 I used the chili-lime marinade over a package of chicken tenders and broiled them up with sliced red pepper and onions. We already had a batch of our favorite homemade salsa in the fridge and I just added a dollop of sour cream to finish them off. Easiest little dinner ever.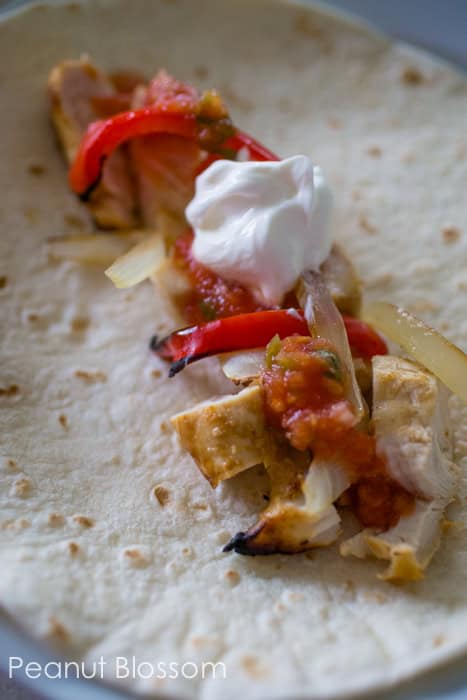 The whole family was crazy about this new version of fajitas. The chicken was just mildly spicy with a touch of sweetness. Extremely kid-friendly and even Little Pea gobbled it up. I'm really excited to try it again and reserve some of the marinade for use as a salad dressing. It would go really well with a wide variety of summer veggies including zucchini, corn, and yes, definitely sweet potatoes!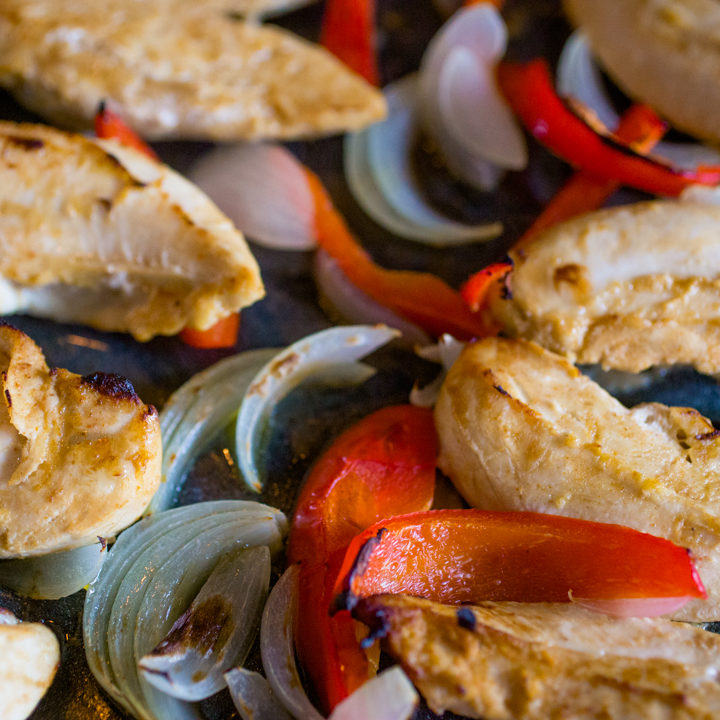 Zesty Chili Lime Marinade
This spicy marinade is perfect for grilled chicken and veggies. Fresh lime juice mixed with smoky seasonings gives your meal a southwest flair.
Ingredients
¼ cup freshly squeezed lime juice
1 tbsp honey
1 tsp chipotle child pepper
1 tsp cumin
1 garlic clove, minced
½ tsp kosher salt
⅓ cup olive oil
Instructions
Whisk together all the ingredients except for the olive oil to combine. Gradually drizzle in the olive oil while whisking to create an emulsion.
Cover and refrigerate for up to 3 days.
Perfect for preparing meat for the freezer or for storing in a jar for a dressing.