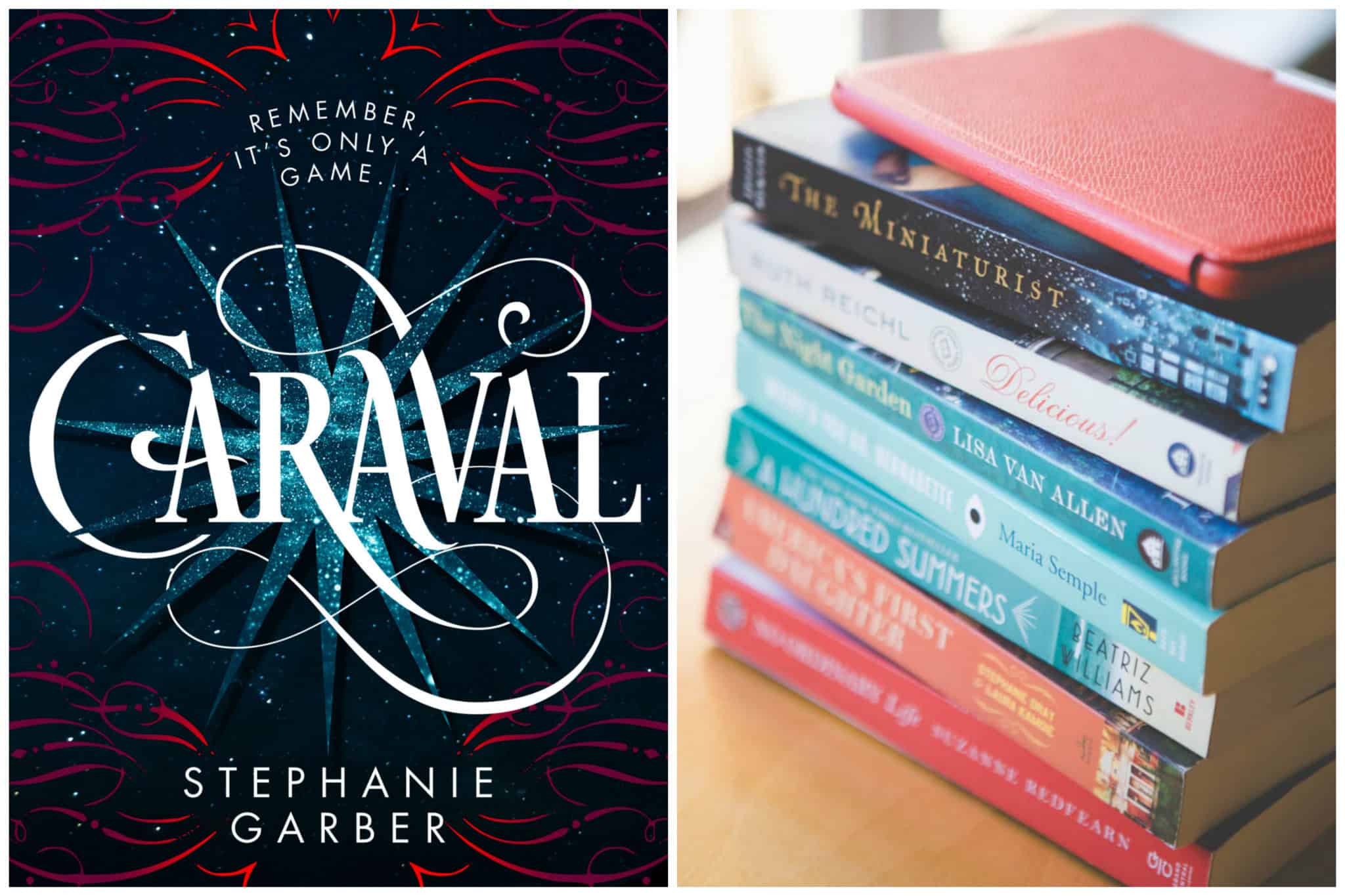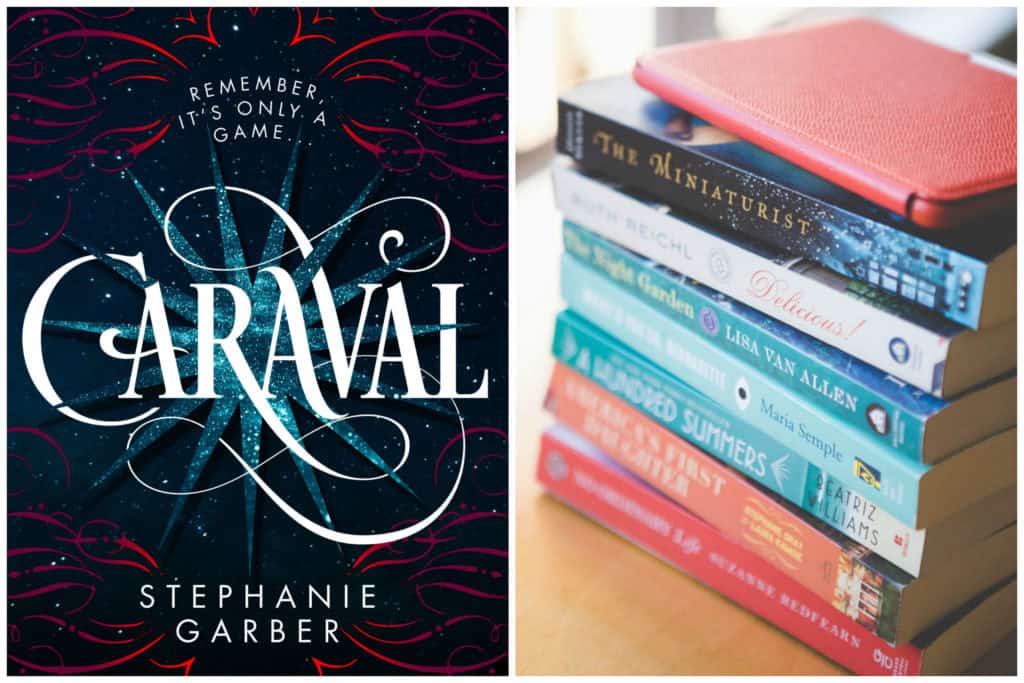 Summer beach reads usually mean light romances to me, but I thought it would be fun to mix things up this summer! I've spotted our next book club pick time and time again during my Target runs and something about it just kept calling to me. Since we haven't done a YA book in a while, I thought it would be fun to make our July selection Caraval by Stephanie Garber.
Check out the full book description for Caraval by Stephanie Garber here:
"Scarlett has never left the tiny island where she and her beloved sister, Tella, live with their powerful, and cruel, father. Now Scarlett's father has arranged a marriage for her, and Scarlett thinks her dreams of seeing Caraval, the far-away, once-a-year performance where the audience participates in the show, are over.
But this year, Scarlett's long-dreamt of invitation finally arrives. With the help of a mysterious sailor, Tella whisks Scarlett away to the show. Only, as soon as they arrive, Tella is kidnapped by Caraval's mastermind organizer, Legend. It turns out that this season's Caraval revolves around Tella, and whoever finds her first is the winner.
Scarlett has been told that everything that happens during Caraval is only an elaborate performance. But she nevertheless becomes enmeshed in a game of love, heartbreak, and magic with the other players in the game. And whether Caraval is real or not, she must find Tella before the five nights of the game are over, a dangerous domino effect of consequences is set off, and her sister disappears forever.
Welcome, welcome to Caraval . . . beware of getting swept too far away."
And then go grab a copy of Caraval by Stephanie Garber here so you can join us for our book club discussion next month!

P.S. Are you new to the Peanut Blossom Book Club for Recovering Readers? You can read all about how our club works right here.
Then be sure to come on over to Facebook and join us!
Question 1:
https://www.facebook.com/peanutblossom/posts/10154573838806949
Question 2:
https://www.facebook.com/peanutblossom/posts/10154573840551949
Question 3:
https://www.facebook.com/peanutblossom/posts/10154573845761949
Question 4:
https://www.facebook.com/peanutblossom/posts/10154573851886949
Question 5:
https://www.facebook.com/peanutblossom/posts/10154573860726949
Question 6:
https://www.facebook.com/peanutblossom/posts/10154573862516949
Question 7:
https://www.facebook.com/peanutblossom/posts/10154573866491949
Question 8:
https://www.facebook.com/peanutblossom/posts/10154576065741949
Question 9:
https://www.facebook.com/peanutblossom/posts/10154576106636949
Question 10:
https://www.facebook.com/peanutblossom/posts/10154576111681949