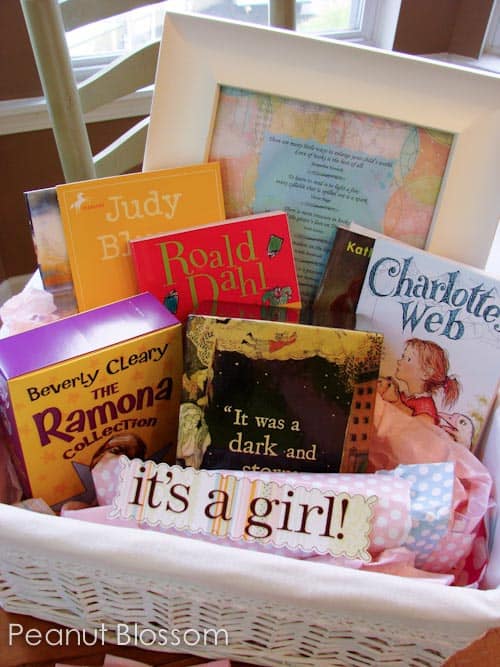 Real paper books have been on my mind this last week. With the news that Borders is finally and officially going out of business, I've lost two of the nearest book stores in my area. The next closest is a Barnes and Noble tucked inside the mall. I really worry that the days of being able to lounge around inside a bookstore are quickly coming to an end.
Maybe that sounds like an odd worry to you but Handyman Tim and I fondly recall many dates from early on in our relationship spent inside bookstores. Digital readers are fancy and convenient but nothing can mimic the ability to browse shelf after shelf of paper copies of books.
When Gabrielle at Design Mom posted her top 50 favorite picture books for children in honor of her 5th anniversary the other day, I became even more concerned about books. It's one thing to lose paper copies of the NYT Bestseller lists, but what grandmother wants to pull their dear grandchild onto their lap and snuggle up with a Kindle?
Tim thinks it is unlikely that children's books will go officially digital. I'm not so very sure.
I've taken a closer look at Design Mom's list. I've been hunting around online for even more ideas. I'm trying to compile a short list of children's books that I think would be crucial to have in paper version for my girls. I'd love to start building this little library over the course of coming holidays and birthdays and just because days.
Because I love children's books, I already have just a handful to start. I've collected these over the last 10 years and received some as gifts. Each one is a beautiful hardcover edition with as classic a cover art and illustrations as possible:
- A Little Princess by Frances Hodgson Burnett
- Little Women by Louisa May Alcott
- The Lion, The Witch, and The Wardrobe by C.S. Lewis
- The first four books from Beatrix Potter's collection including The Tales of Peter Rabbit
- Winnie the Pooh by A.A. Milne
- And of course, all 7 Harry Potter books by J.K. Rowling
I'm also super lucky to have such wonderful book club friends. Last year they gave me a perfect library starter basket with their own favorite childhood picks in honor of Little Pea's arrival. You can see the full list here.
As I compile my list, what would you add to yours? In my opinion, there are some books that are perfect coming from the public library. They don't all need to be part of our home collection. Which ones would make your final cut? If you could only have 3 paper children's books, which ones would they be?