I'm sharing my latest post-run treat featuring BROOKSIDE Crunchy Clusters as part of a sponsored post for Socialstars #DISCOVERBROOKSIDE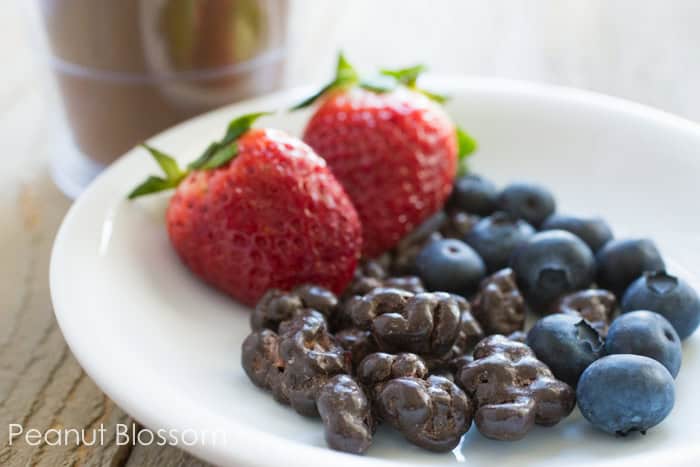 Motivation. When you're amping up to running 4 miles, 3 times a week, training becomes all about the motivation. In the last couple of weeks I have noticed a significant increase in my exhaustion levels in the afternoons of my training runs for our 10K next month.
When my energy slumps like that, I start craving milk shakes from the drive thru when I'm running errands or I find myself digging around in the pantry for anything sweet--cookies, leftover Christmas treats, are there any spare Halloween candies?? (Thank goodness for the pantry gutting I did after the holidays!) I've tried so hard to resist because part of why I run is to lose weight which in turn should make the running easier.
A quick peek online for ideas to combat the exhaustion and I found a tip to allow yourself a small sugary sweet but to balance it with some protein. So when BROOKSIDE asked me to give a test run of their BROOKSIDE Crunchy Clusters, I was curious. Tim has enjoyed their other products and loves their BROOKSIDE Dark Chocolate with Acai Blueberry, but I prefer a little more texture in my chocolate treats.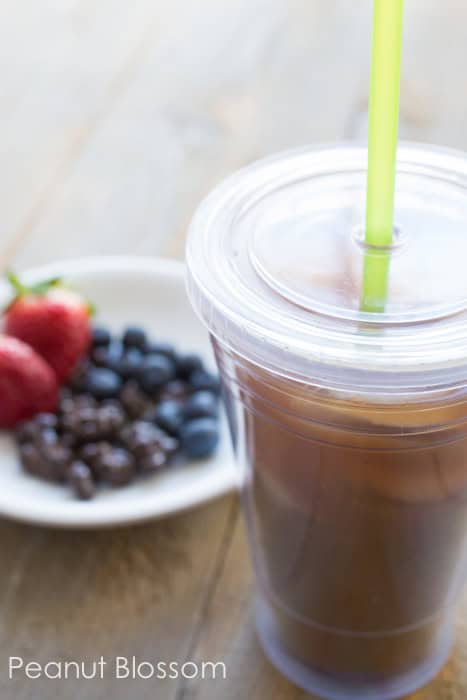 The BROOKSIDE Crunchy Clusters have crispy multigrains blended with fruit-flavored centers and are covered in smooth dark chocolate. On Day 1 when I was testing them out to see how I could incorporate them into a reasonable treat, I made the mistake of devouring the better part of entire pouch in an afternoon. I swear the girls helped me at least a little, but these darn things are so tasty they are a little dangerous.
Day 2 I spent the morning at the YMCA doing 3.6 miles at the track. My routine has me running 2 extra laps every session I go. I find the last couple of laps relatively easy, it's the stretch between Mile 2 and Mile 3 where I suffer the most. I'm tired, I hurt, I feel stiff, and the running feels like it will take forever. I cranked up my tunes and promised myself a treat when I got home.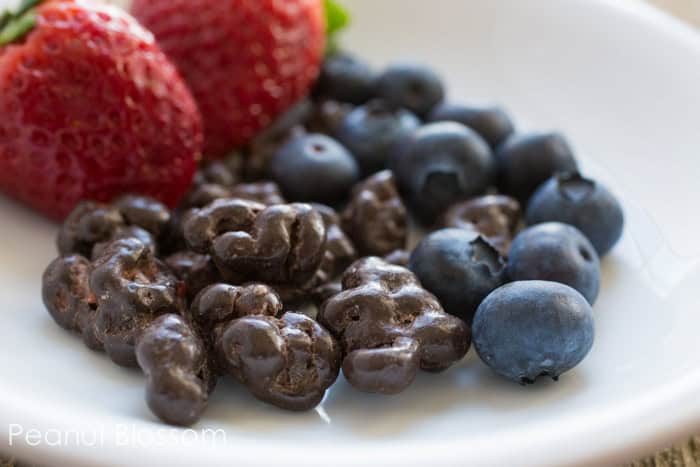 My approach this time around was to portion out a very small serving of the chocolates and to mix it with some fresh berries I had in the fridge. For the protein, I made myself an iced latte with a cup of skim milk.
It. Was. Fantastic.
The iced coffee was cold and refreshing and paired perfectly with the chocolates and berries. Because the BROOKSIDE Crunchy Clusters are so individually small, it is easy to fool myself into thinking that I'm eating a lot more than I really am because you can savor it slowly. A little nibble of chocolate in-between the fresh fruit, chewing slowly and enjoying it. I was able to make this treat last a lot longer than your typical fun-sized candy bar which is gone in 2 bites. And it's a lot lighter than a huge thick milkshake from the drive thru.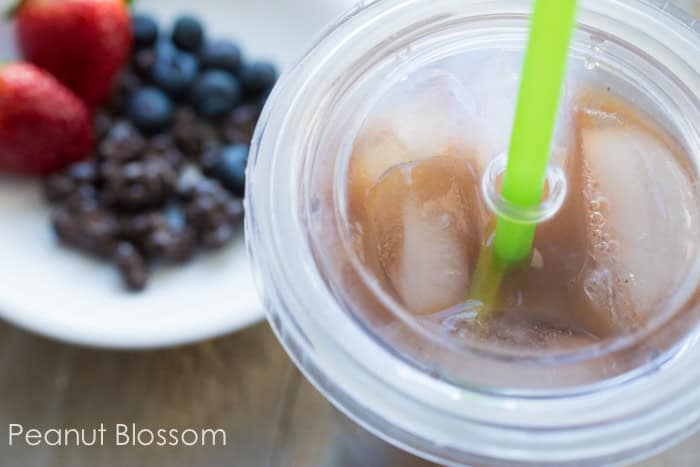 I could see mixing this treat up with various berries, or a few salted pecans, almonds, or pistachios for more protein. It's not something I would allow myself every day, but definitely a better alternative when I know I need a little extra motivation during a really grueling training run.
If you'd like to learn more about BROOKSIDE, you can check out their web site here and be sure to follow them on Facebook here.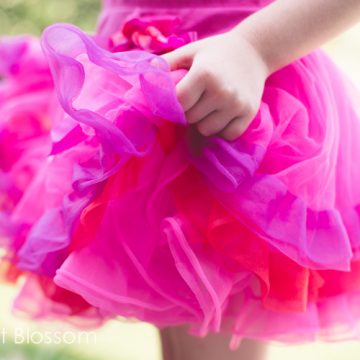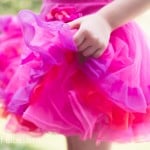 P.S. Want to follow along with Team Hot Pink Tutu's training for the Disney Enchanted 10K and see how we're helping St. Jude Children's Research Hospital? Be sure to check out our running hub here.