The Bride Test by Helen Hoang is the official May Pick for the Peanut Blossom Book Club for Recovering Readers.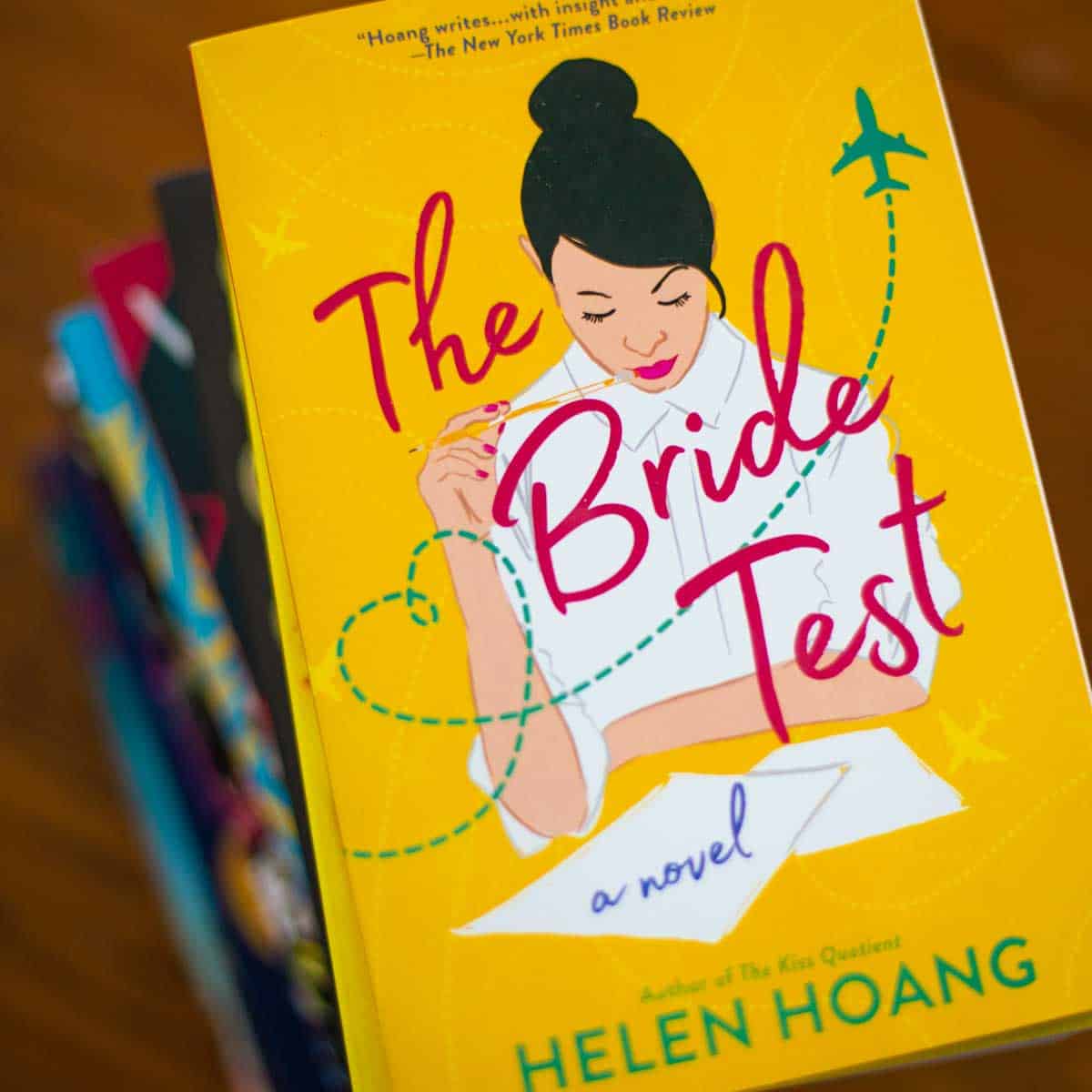 The cover of this month's book kept drawing my attention every time I'd do a browse through the Target book section. Finally, curiosity got the better of me and I had to check it out.
This unique love story begins with a mom attempting to arrange a marriage for her autistic son. Though it is definitely 100% a romance novel centered on the interactions between the son and the woman his mom finds, it made me think about what great lengths moms will go to for their children.
This book seemed like just the perfect fit for the month of Mother's Day. I hope that it helps you escape and enjoy a little relaxing break!

P.S. Just joining us? Don't miss the full 2021 line-up for our book club picks.
Want Free Reminders for Each Book Pick?
Sign up for my book club newsletter and I'll not only send you reminders of each month's pick but a special set of Member's only goodies. Join the club right here:
May's Official Book Club Pick: The Bride Test by Helen Hoang
I'm pleased to announce that it is our official May Pick for this year.
Get your copy of this month's book club pick:
Money-saving tricks for reading this month's book pick:
You can get the book from your library.
While the Kindle version is a little more than the paperback, you can save money on the Audible version if you own the Kindle copy! I love to use the Amazon Whispersync feature to go back and forth between audio and digital reading.
What Is This Month's Book About?
"Khai Diep has no feelings. Well, he feels irritation when people move his things or contentment when ledgers balance down to the penny, but not big, important emotions—like grief. And love. He thinks he's defective. His family knows better—that his autism means he just processes emotions differently. When he steadfastly avoids relationships, his mother takes matters into her own hands and returns to Vietnam to find him the perfect bride.
As a mixed-race girl living in the slums of Ho Chi Minh City, Esme Tran has always felt out of place. When the opportunity arises to come to America and meet a potential husband, she can't turn it down, thinking this could be the break her family needs. Seducing Khai, however, doesn't go as planned. Esme's lessons in love seem to be working...but only on herself. She's hopelessly smitten with a man who's convinced he can never return her affection.
With Esme's time in the United States dwindling, Khai is forced to understand he's been wrong all along. And there's more than one way to love."
Get your copy of the book here.
Discussion Questions for The Bride Test:
Want to discuss this month's book with your book club friends? Here are some great conversational questions to get the party started.
You can download the full discussion guide here and then print it to have handy.
How did you feel about Khai's mother searching for a potential wife for him? Would you do the same for your child?

If you were My, what would your response be to Khai's mother's proposition to move to the US?

What do you think My sees in Khai at the beginning of the book? Does that change by the end?

Could you relate to the way Khai thinks and behaves? Do you recognize those behaviors in anyone you know or love?

Who was more loving in the story, My or Khai?

Is there anything you would have changed about My's part of the story?

Have you read any other books or watched any movies/tv shows featuring autistic characters?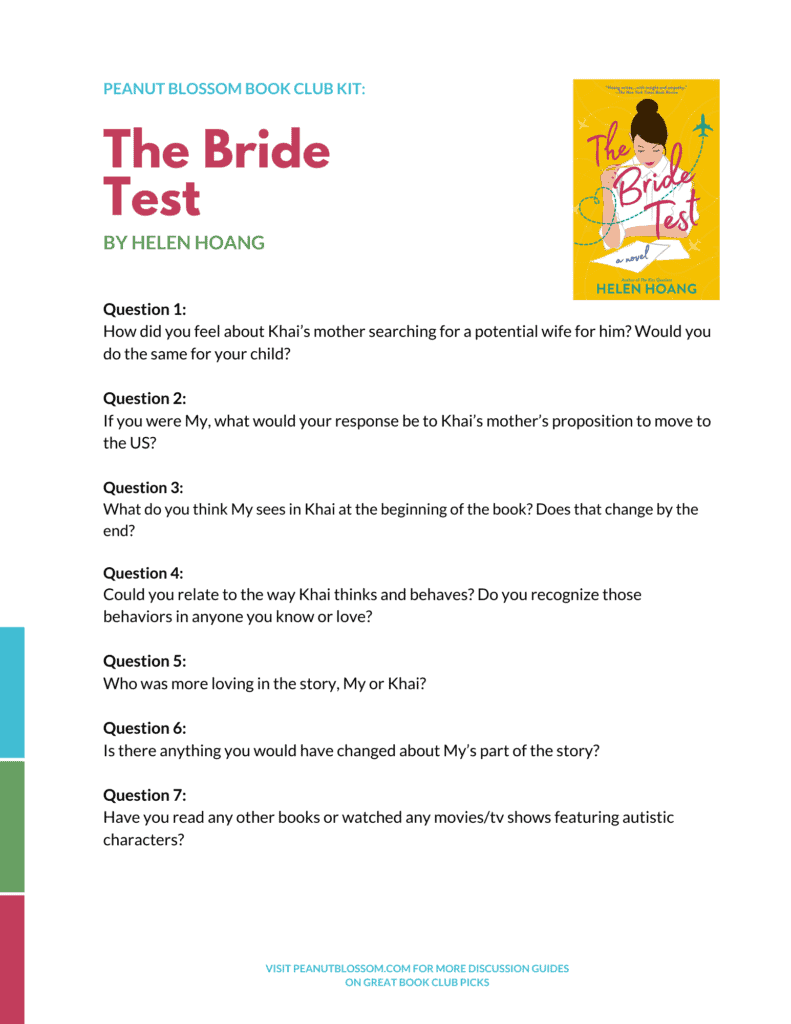 Book Club Party Recipes
If you're lucky enough to have a Vietnamese restaurant in town, your book club party menu would be very easy for The Bride Test. Order a few appetizers and plate them up on your own platters. If you want to make a few things on your own, here are some recipes you may enjoy. Don't skip the strawberry mango salsa, you can label it "My's Mango Dip"!