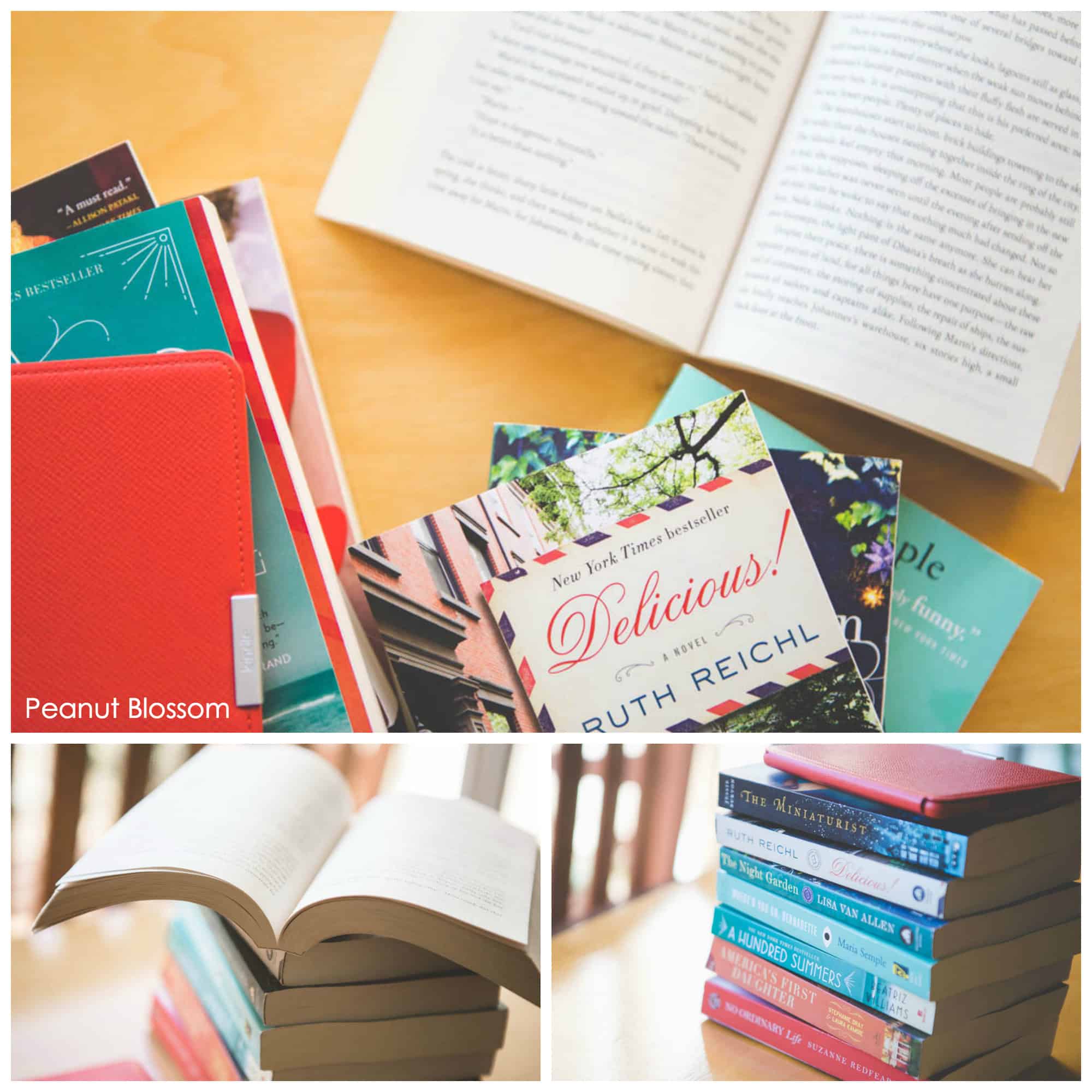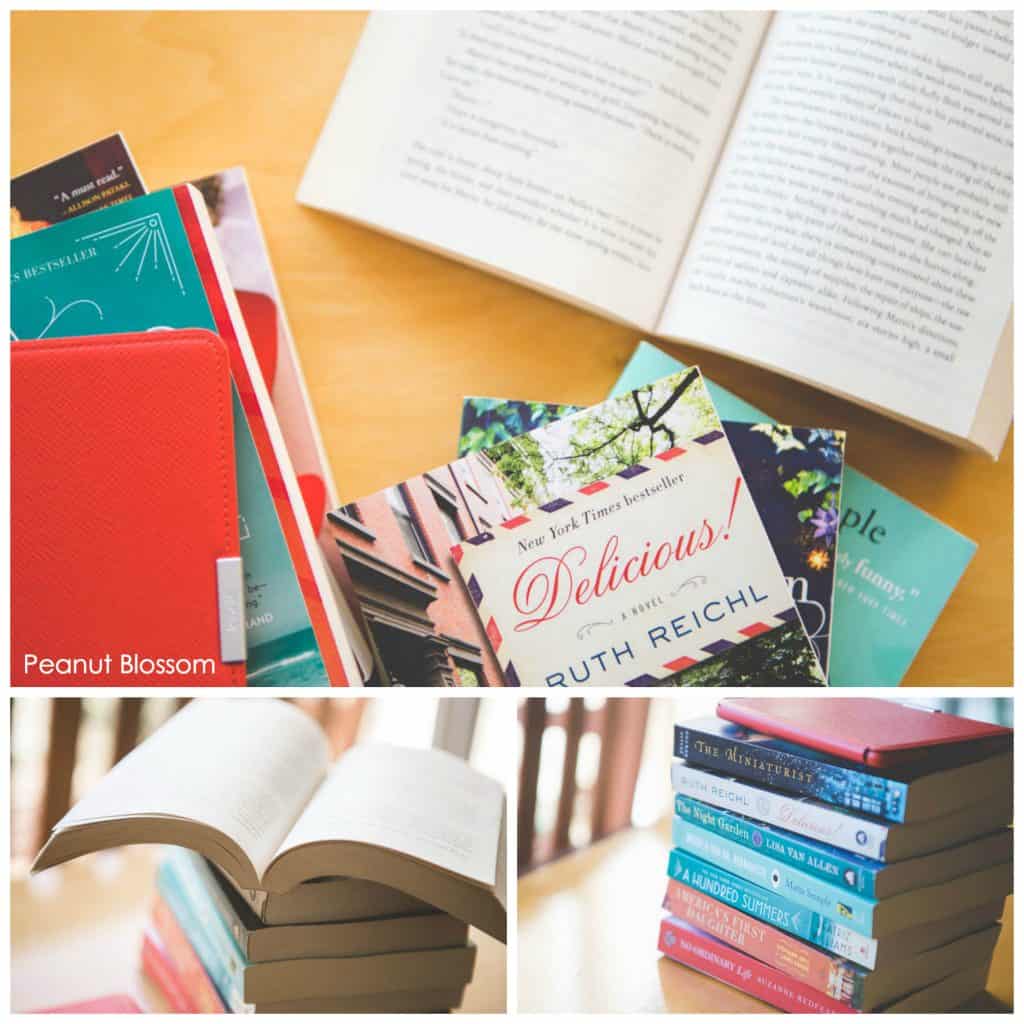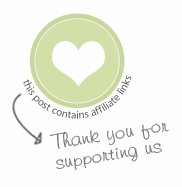 2 years ago I had the dawning realization that my attention span felt utterly broken. Reading a solid book from beginning to end had become an enormous challenge. As a former book worm, this was a really tough thing for me to accept. When I looked at my life and habits, I realized there were two main factors at play:
Managing nearly constant interruptions from my kids for over 8+ years
A social media obsession that trained me to have attention for nothing but short snippets, headlines, and memes
I realized I had a problem when I found I was so overwhelmed by all the mental NOISE of my life that I had stopped listening to music in the car. I drove along and just relished the precious silence. It was during one of those silent car rides when I had the first inspiration for the Peanut Blossom Book Club for Recovering Readers.
After 2 years of barely squeezing in our monthly book club picks, I made it a quiet personal goal to challenge myself to 2 books per month in 2017. I blew that goal straight out of the water with a mind blowing SIX books by mid-February! I feel like I've finally unlocked the secret to recovering my love of reading.
STEP 1: Decide that YOU matter!
This may sound ridiculous but I had to change my perspective and decide that my personal reading time matters. It isn't a "waste of time" when I "should be" doing something more important. I can't wait around for my "free time" to fit in reading.
We're moms. What is free time? There will always be dishes, errands, cleaning, homework, sick kids, school activities, something that feels like it is more pressing or more important. We make sure our kids are getting their nightly school reading done. We'd be horrified if they didn't. Who said that once you're out of school, reading doesn't deserve to be part of your daily habits?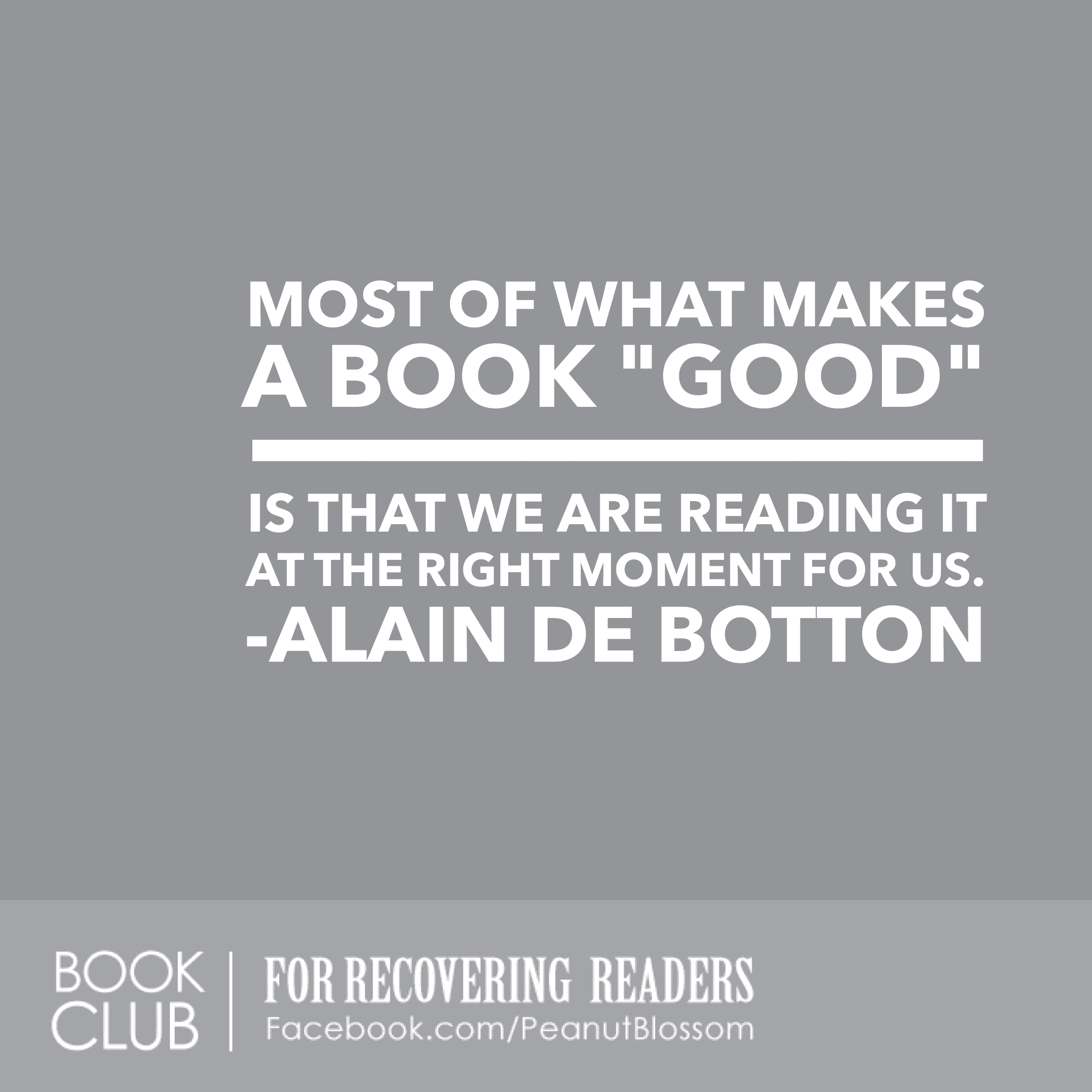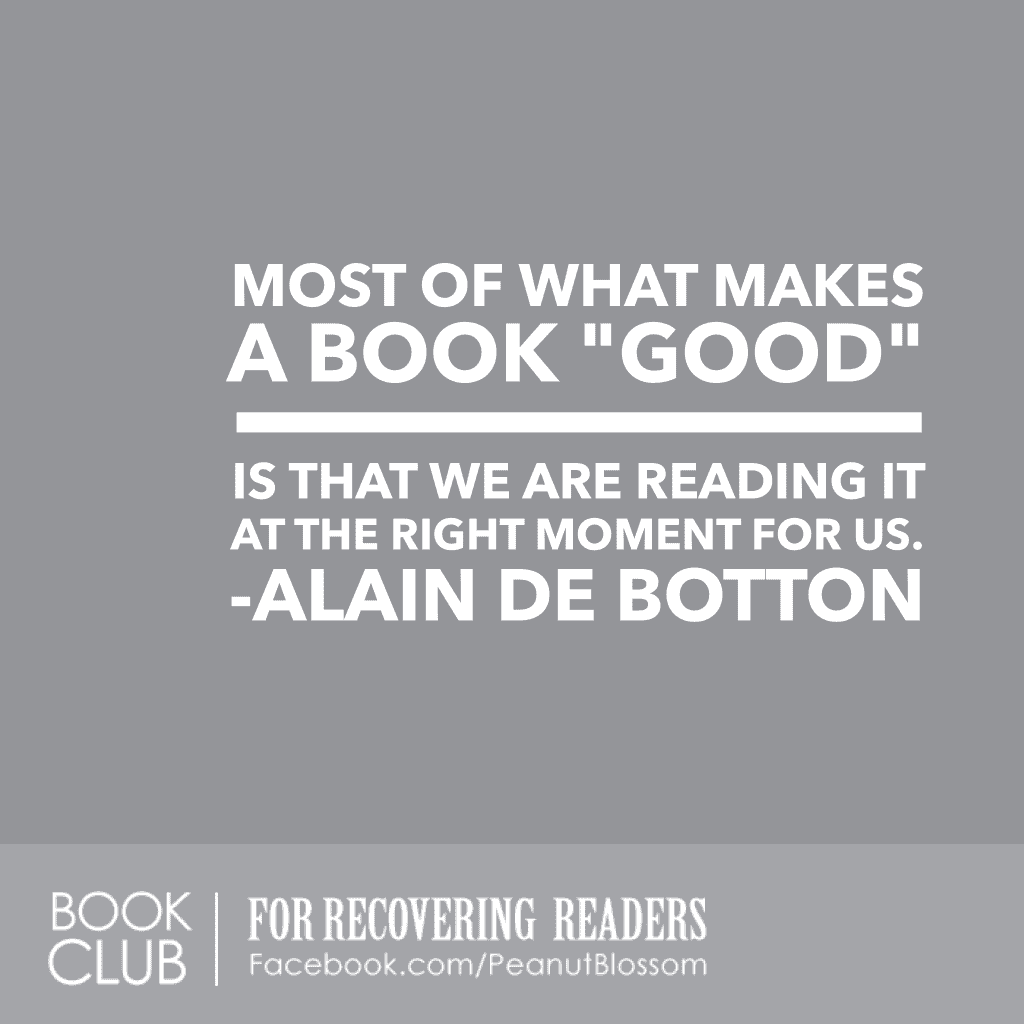 STEP 2: Step away from social media and time wasting apps
I appreciate the irony of a blogger telling you to step away from social media. Especially since you likely found this post on Pinterest or Facebook. With the world chaos that January '17 brought, I couldn't handle how negative my Facebook feed had become. Checking in with my friends was no longer a pleasure. Facebook had been my default downtime activity in the 5-10 minutes of open time I'd find throughout my day. When I began to choose my book over Facebook it really highlighted just how much time I was wasting there without realizing it. Now, I read my books either in paper format or on my Kindle Paperwhite that doesn't have any tempting apps to woo me and my weak attention span away.
STEP 3: Keep it light and easy
When you're trying to establish better reading habits, you don't want to be digging in on War & Peace right off the bat. Find a lighthearted book that keeps your attention. We have 24 excellent choices from the first two years of book club to get you started. Check out the Peanut Blossom Book Club Store right here. But if I had to pick my very favorites, it would include: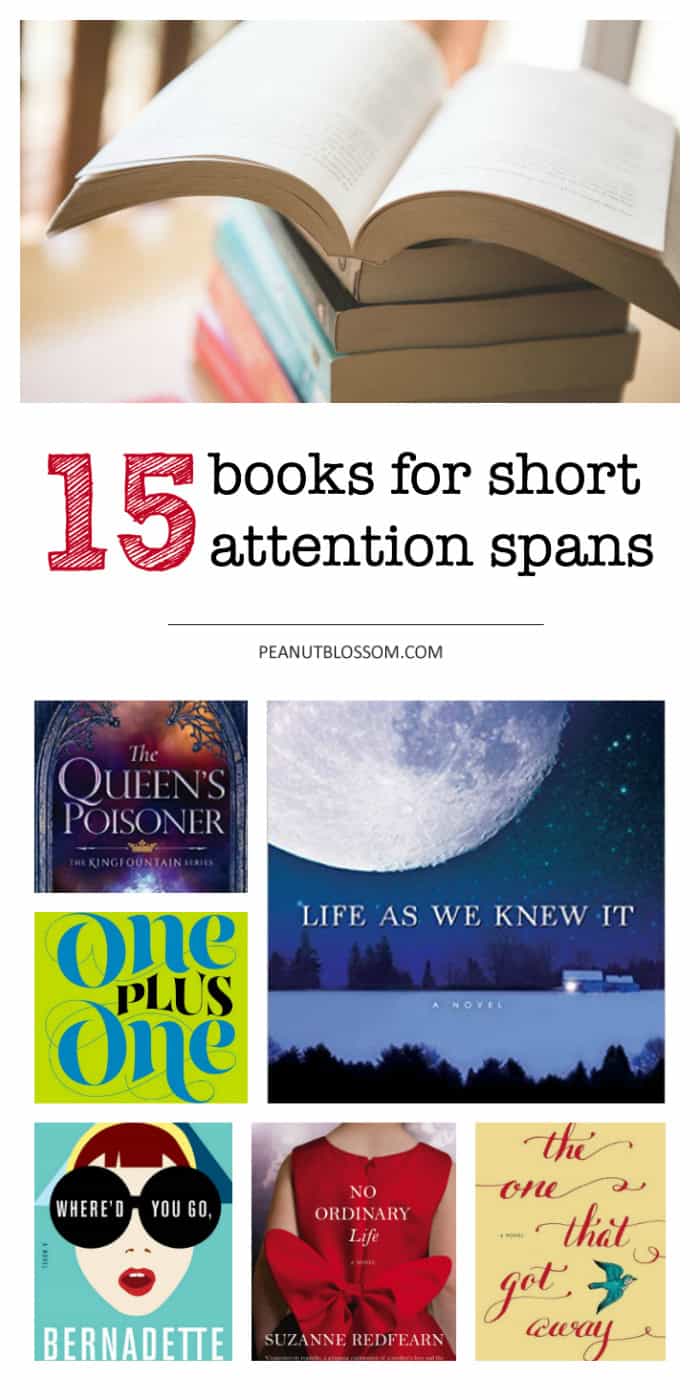 A list of 15 of the best books for short attention spans:
1. The King's Fountain trilogy: I devoured this trilogy in January. I averaged a book every 2-3 days. Perfect if you love Game of Thrones (but a PG version of it.) I read books 1-3, but 4-6 are coming out later this year. You can check out the whole series here.
2. The Curious Charms of Arthur Pepper: I read this in December and it was the sweetest way to end my year. A lovely heartwarming book with just a smidge of mystery.
3. The Language of Flowers: Even during my most broken years, I read a few books. This was one that kept my attention and stuck with me for a long time.
4. Garden Spells: I read this book in about 24 hours. Romantic, magical, and lovely. It began a very deep love for all things Sarah Addison Allen.
5. America's First Daughter: For historical fiction lovers and people who miss challenging their brains just a little. This was an overwhelming favorite from our book club last fall and for good reason. I count it among my best books from 2016.
6. No Ordinary Life: If you love all things Hollywood, you'll adore this behind the scenes story of a mom and what happens to her family when her young daughter is discovered and becomes a star.
7. Delicious: My very favorite book from 2016, this is perfect for foodies and lovers of New York. There's a bit of a mystery and just a lovely light romance.
8. The Night Garden: Similar in style to Sarah Addison Allen's stories, this is a magical tale of an enchanted garden and the woman behind it. I love how whimsical the tale is.
9. Lost Lake: Another Sarah Addison Allen book I flew through last spring. This would make an excellent beach read.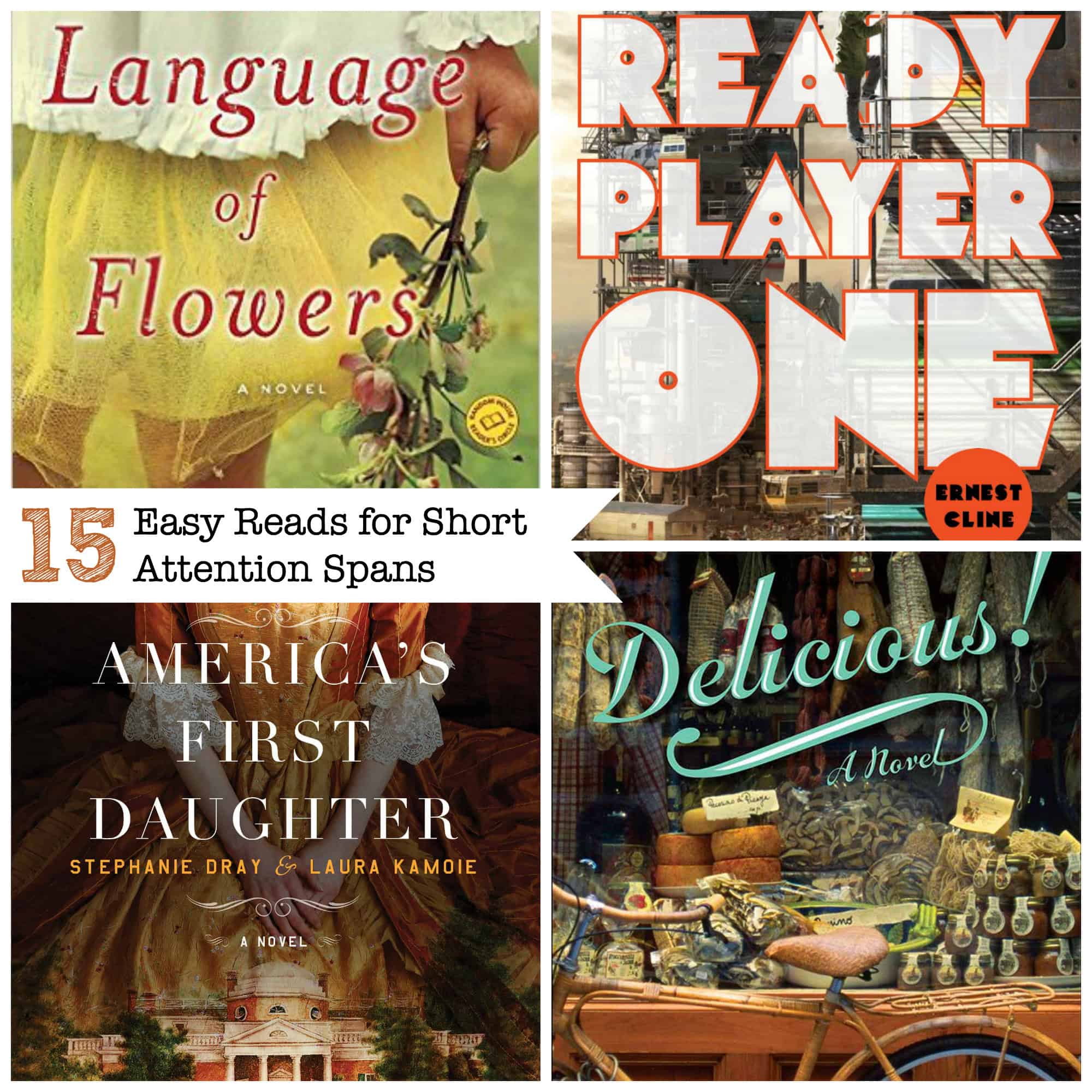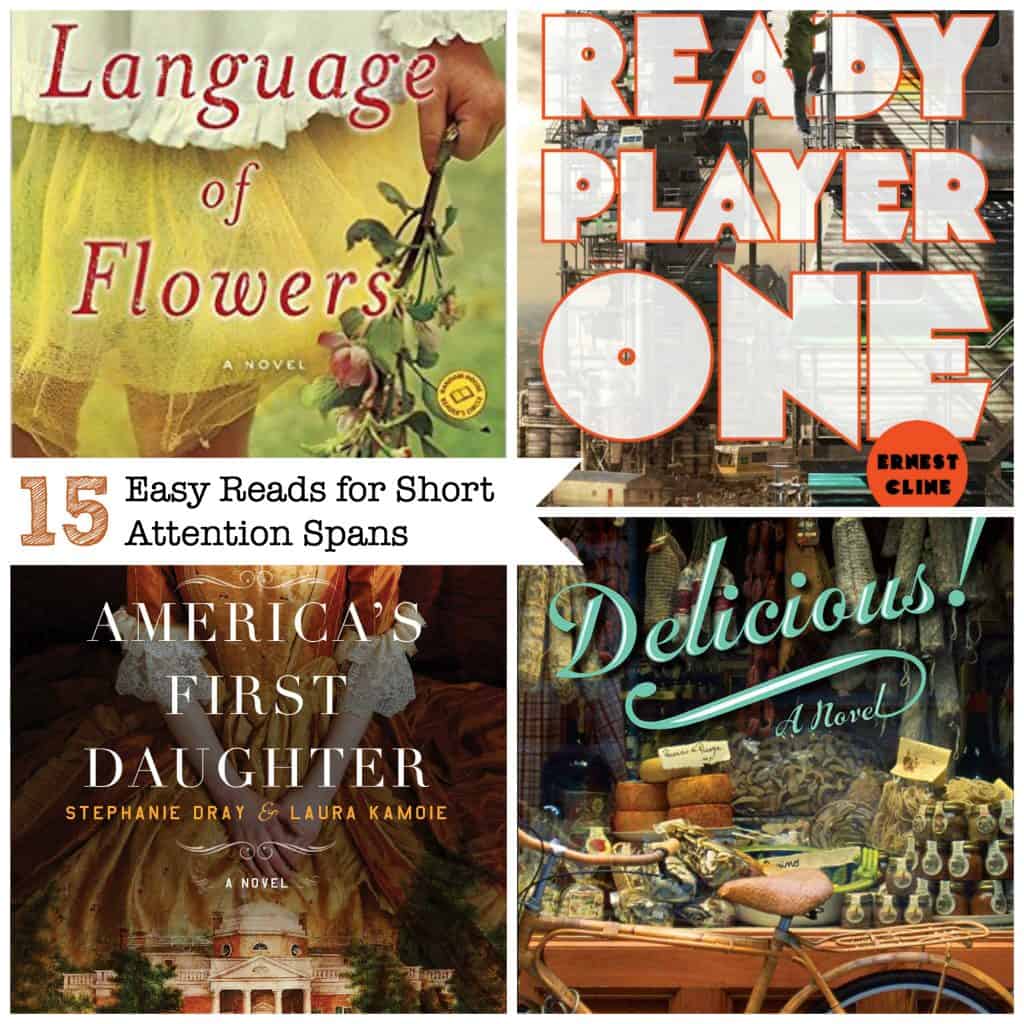 10. Where'd You Go, Bernadette: Quirky and intriguing--our book club loved the unique format of this book written via emails and letters between the characters. Perfect for short attention spans!
11. The One that Got Away: The steamiest of stories on this list but still a PG-13. A light and easy read about a woman trying to pick between her about-to-be fiancé and the man she's harbored feelings for that re-enters her life.
12. Big Little Lies: The inaugural book from the Peanut Blossom Book Club for Recovering Readers and an enormous fan hit. Suspenseful and quite the page turner, I couldn't put it down.
13. One Plus One: While Me Before You may have been her runaway hit turned movie, I actually preferred this book by Jojo Moyes.
14. Life As We Knew It: Sometimes when you really struggle to get back into reading, a little young adult fiction is just the thing you need. My real life book club chose this when I still had babies in the house and was at the peak of my distraction. I couldn't turn myself away from this series.
15. Ready Player One: My husband actually recommended this one to me. I resisted forever and then finally took the plunge. Now it would appear on any list of my favorite books. Sometimes it helps to have someone to talk to about the book you're reading. Why not ask your husband to read it at the same time as you!
STEP 4: Keep it handy
Once you have your book, keep it with you! As much as I adore paper books, this year I've decided to experiment with reading everything digitally on my Kindle Paperwhite or in the Kindle app on my phone or tablet. My book will be with me no matter where I go.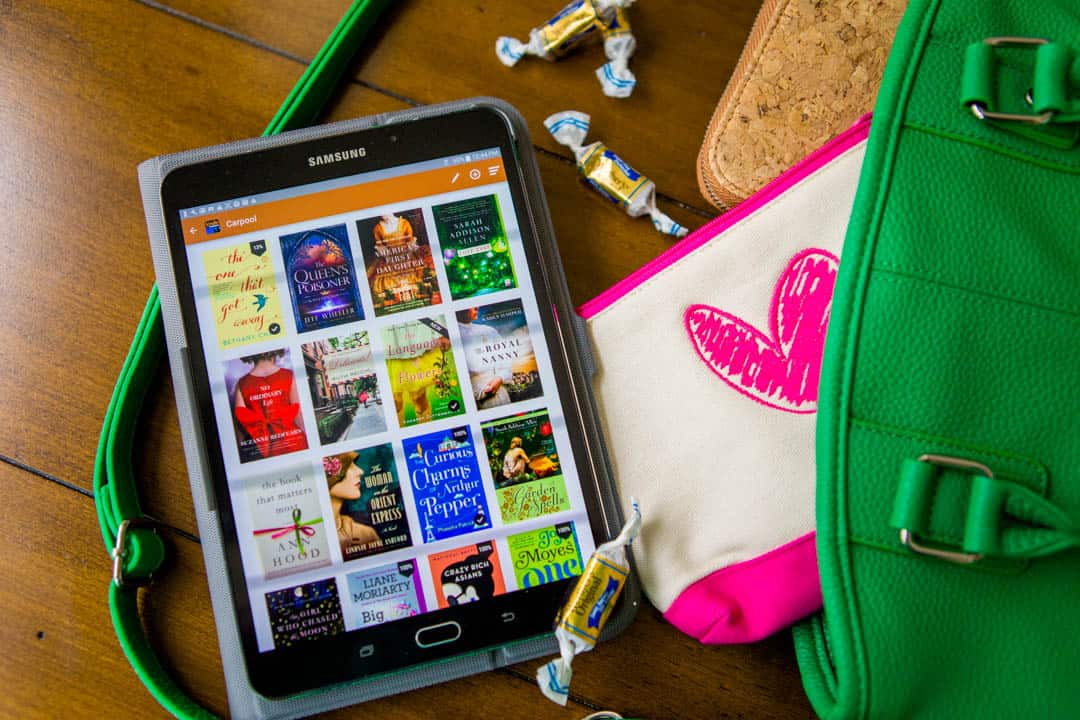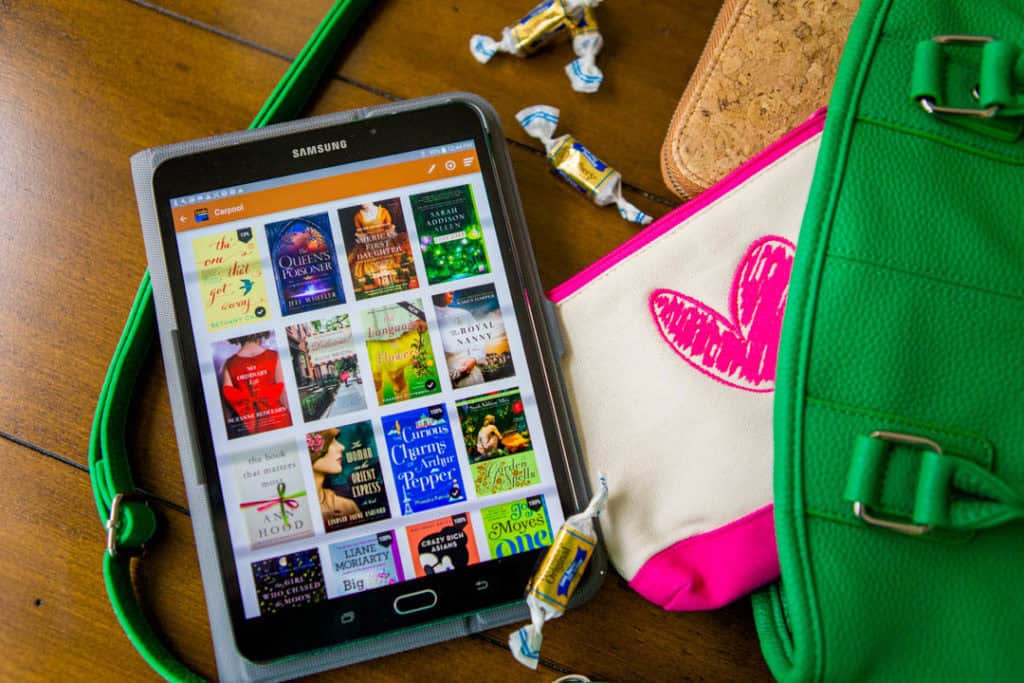 STEP 5: Look for tiny pockets of time during your day 
10 times I discovered I actually DO have time to read in the last 3 weeks:
Instead of reaching for my phone first thing in the morning, I read a chapter or two before I even get out of bed.
While I'm blow drying my hair in the bathroom.
While I eat my lunch.
I listen to an audio book during a daily 3o minute walk in my neighborhood.
In between chores or after a session of running errands, I'll take a 10 minute break for a chapter before I start the next thing on my to-do list.
While dinner is simmering on the stove. God bless my Instant Pot for even more reading time!
In the carpool line at school. (Read the whole post I dedicated to one of my very favorite times of day here.)
While waiting for appointments for me or the kids.
In the 15 minutes it takes my husband to tuck the kids into bed.
30 minutes in bed before sleeping.
If you work outside the home, can you read during your commute? How about trying an audio version of one of the books above while driving?
None of those times I found would have happened for me if my book wasn't completely portable and within arm's reach!

P.S. If you enjoyed this post, be sure to check out the 10 books you should add to your To Read List right now!